Fanni Sandor's miniature sculptures are so small that they can fit on your fingertip! These tiny animal figurines are made out of polymer clay and come in a variety of shapes and sizes. From squirrels to ducklings to mice, the figurines have all been hand-sculpted by Fanni herself. They're perfect for any collector or enthusiast who wants something cute – but not too cutesy – in their home.
Sandor has always been captivated by tiny things. From toothpicks and wax in her childhood to polymer clay now, she's never looked back. She found a love for miniatures when building one out of paper, glue, and candle wax – not knowing there were those whose entire career revolved around the 1:12 scale dollhouse world until much later on.
She continues since then, creating them herself by hand sculpting each miniature using only polymer clay. "In my country, there (are) no traditions of the 1:12 scale miniature making. In my twenties, I met the first professional miniaturist's work through the internet. I was completely fascinated," she says.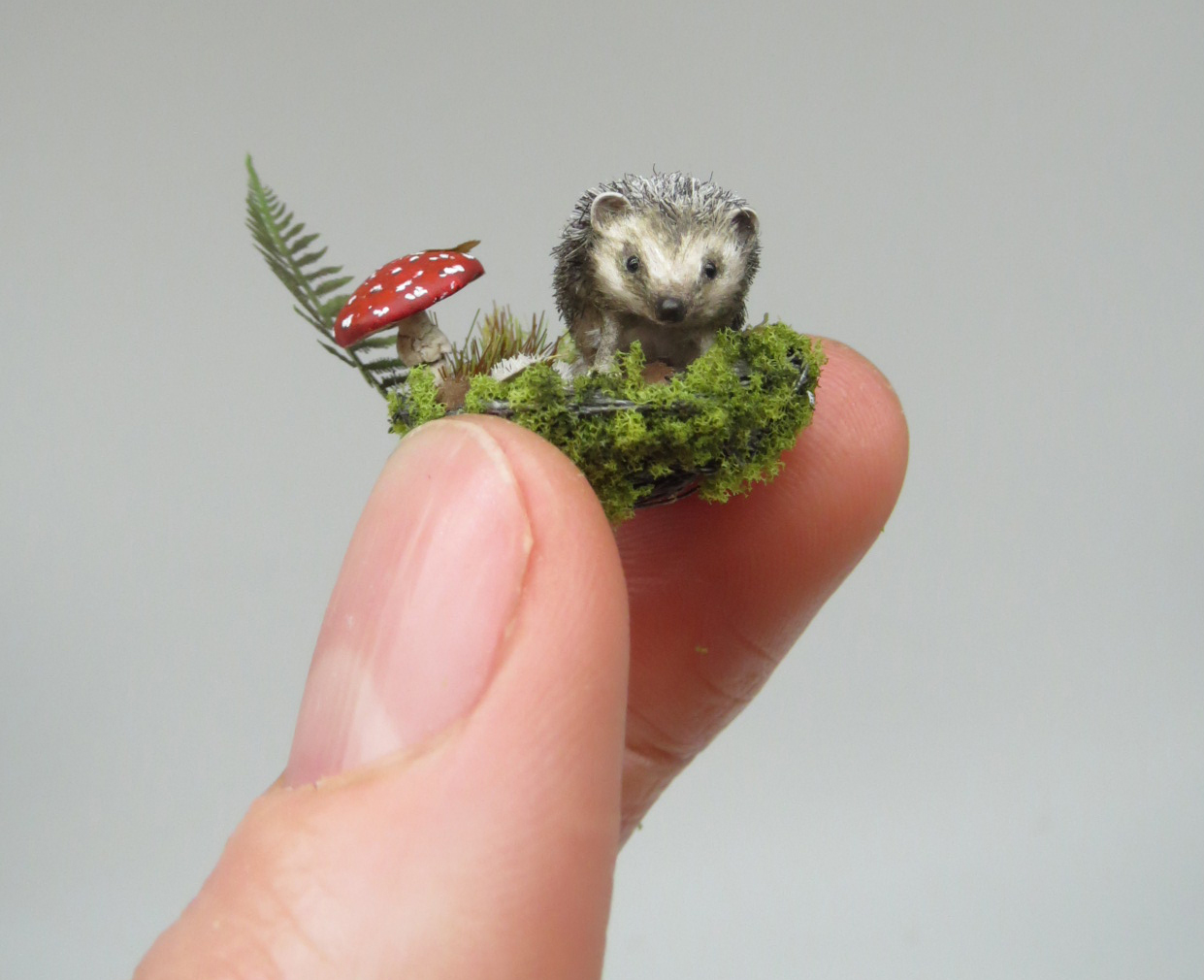 Sandor's painstakingly detailed animal sculptures are made in an effort to replicate each subject down to the minutest detail. She begins by studying photographs of her subjects, making sketches, and working on prototypes from polymer clay and wire. Once she is ready to start creating the finished piece, Sandor carefully sculpts each figurine from polymer clay. She then paints them with a variety of high-quality acrylic colors to bring out the textures and details.

Sandor crafts miniature, anatomically correct animal figurines out of polymer clay – each small enough to rest on your finger. To see more of her works and purchase a miniature for yourself, visit Sandor's Etsy shop or follow her Instagram account.