2020 was a very difficult year for the art world with many museums closed, exhibitions postponed, and people in quarantine. Because of this, art lovers had to search for information about artists on the internet to get their art fix.
The team at Ken Bromley Art Supplies decided to research and map the most Googled artists in 2020. For the analysis, they used data from Google Keyword Planner to find out which artist was searched for the most in every country.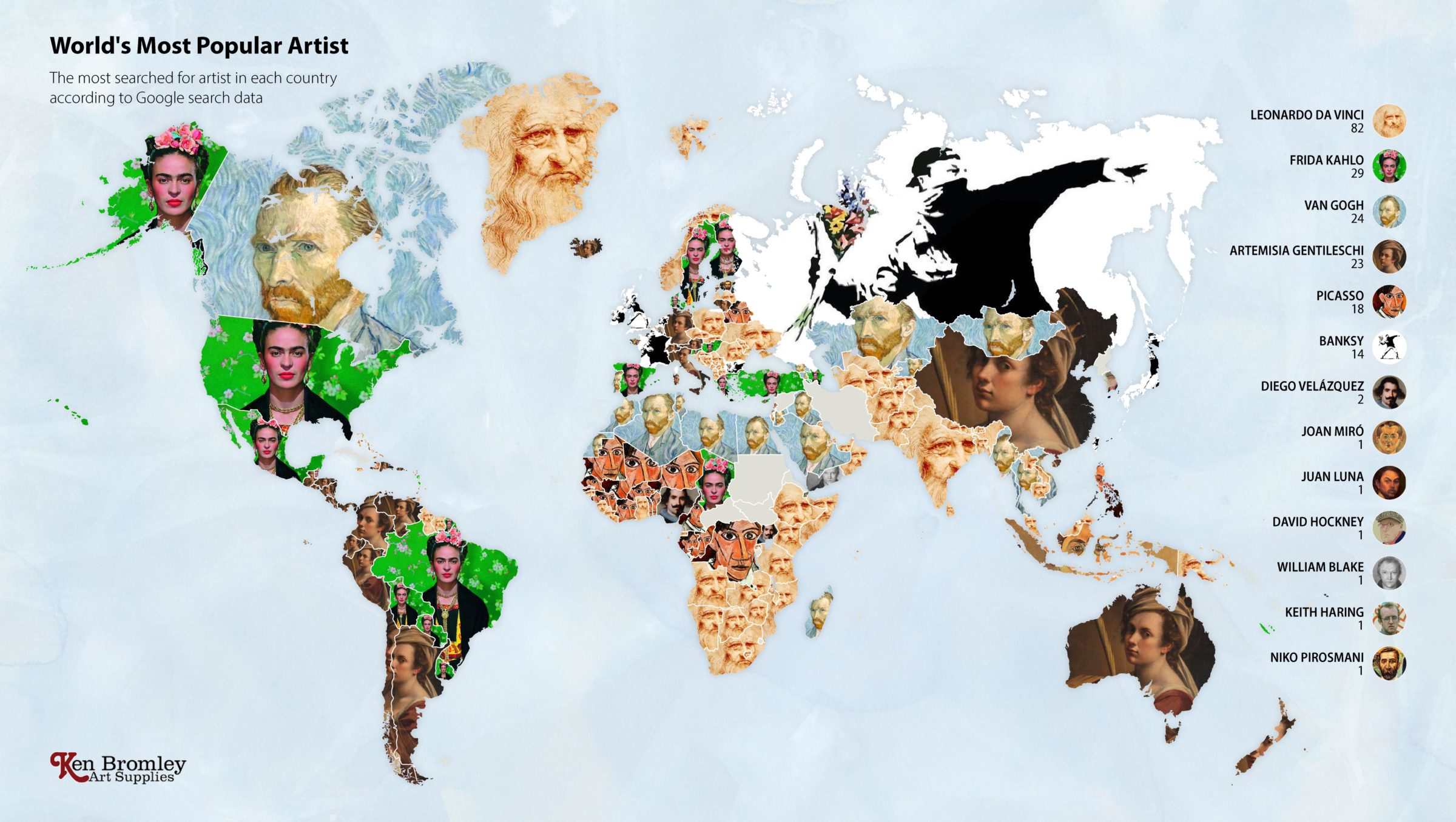 Leonardo da Vinci was at the top of the list, winning first place in 82 countries. In second place is female Mexican artist Frida Kahlo, who was the first choice in the US, Mexico, Brazil and 26 other countries globally. The third place went to Vincent Van Gogh (24 countries), and among others Pablo Picasso (first in 18 countries) and the graffiti artist Banksy (in 14) achieving high amounts of searches.
Something curious is that some of them were not able to win in their homeland. Except for Frida, who is the most sought after in her native Mexico, and Banksy, who is the most popular in the UK. Neither Vincent van Gogh is the most Googled in the Netherlands, nor is Velázquez in Spain, and Da Vinci is surpassed by his compatriot Gentileschi in Italy.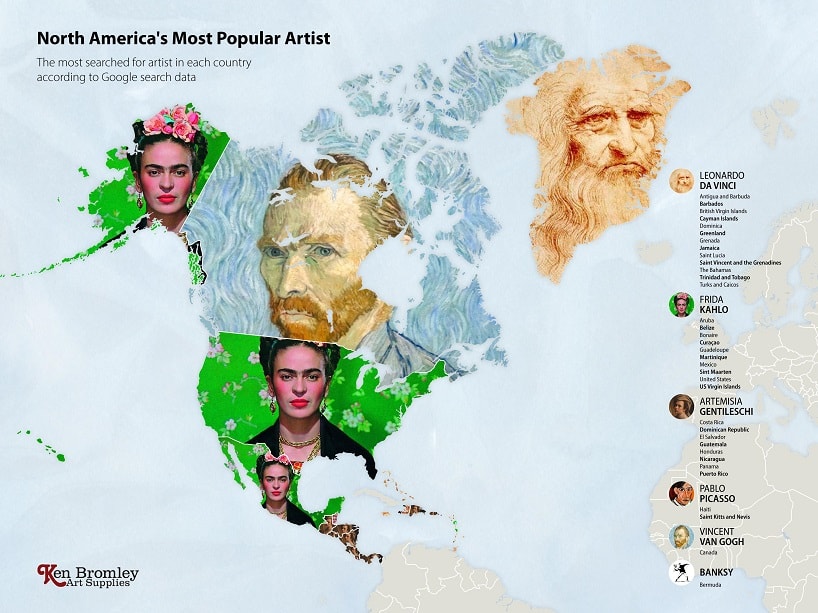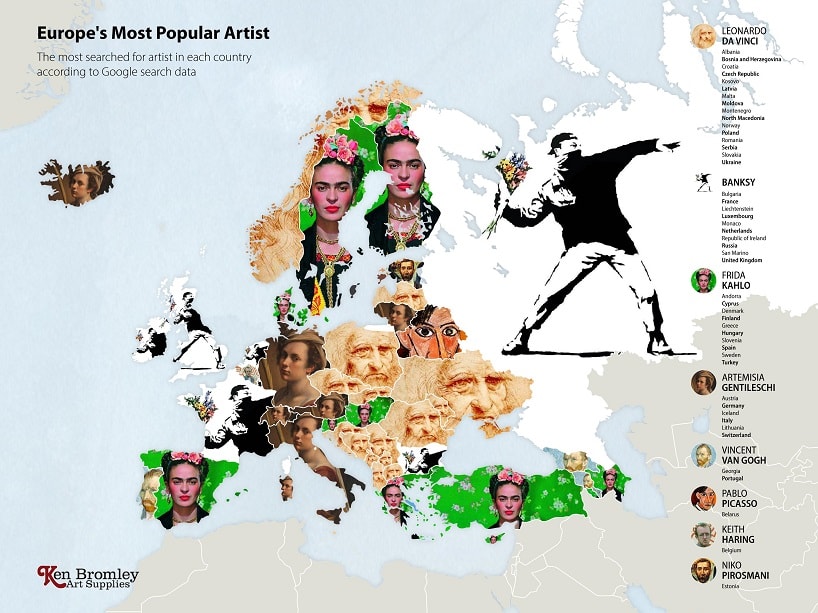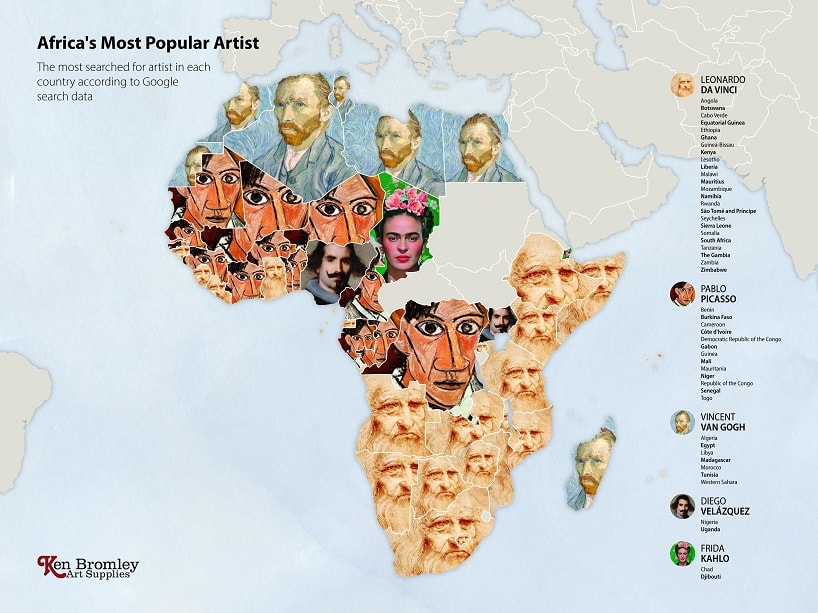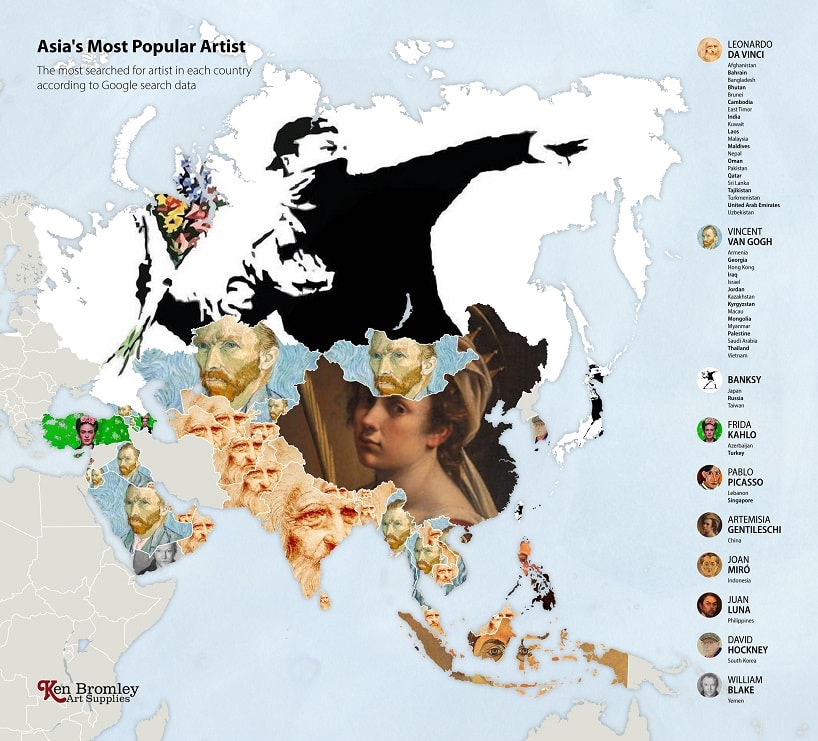 The full results can be viewed here: https://www.artsupplies.co.uk/blog/the-most-googled-artist-in-every-country-in-the-world/