Traditional embroidery is a delicate, time-consuming process. Tulle, embroidery hoop, embroidery thread. These are the common materials that Olga Prinku uses to create her paper arrangements. Simple white tulle is used as a base and then embroidered flowers are placed on top of it. The flowers are often grown by Olga herself or foraged in nature from fields and forests from different parts of Eastern Europe where she grew up that ties to her upbringing in the Republic of Moldova. This unique artist has been able to replicate motifs found in nature on embroidered hoops while also adding her own creative touch with embroideries depicting birds or individual blooms that stand out among the rest of the arrangement.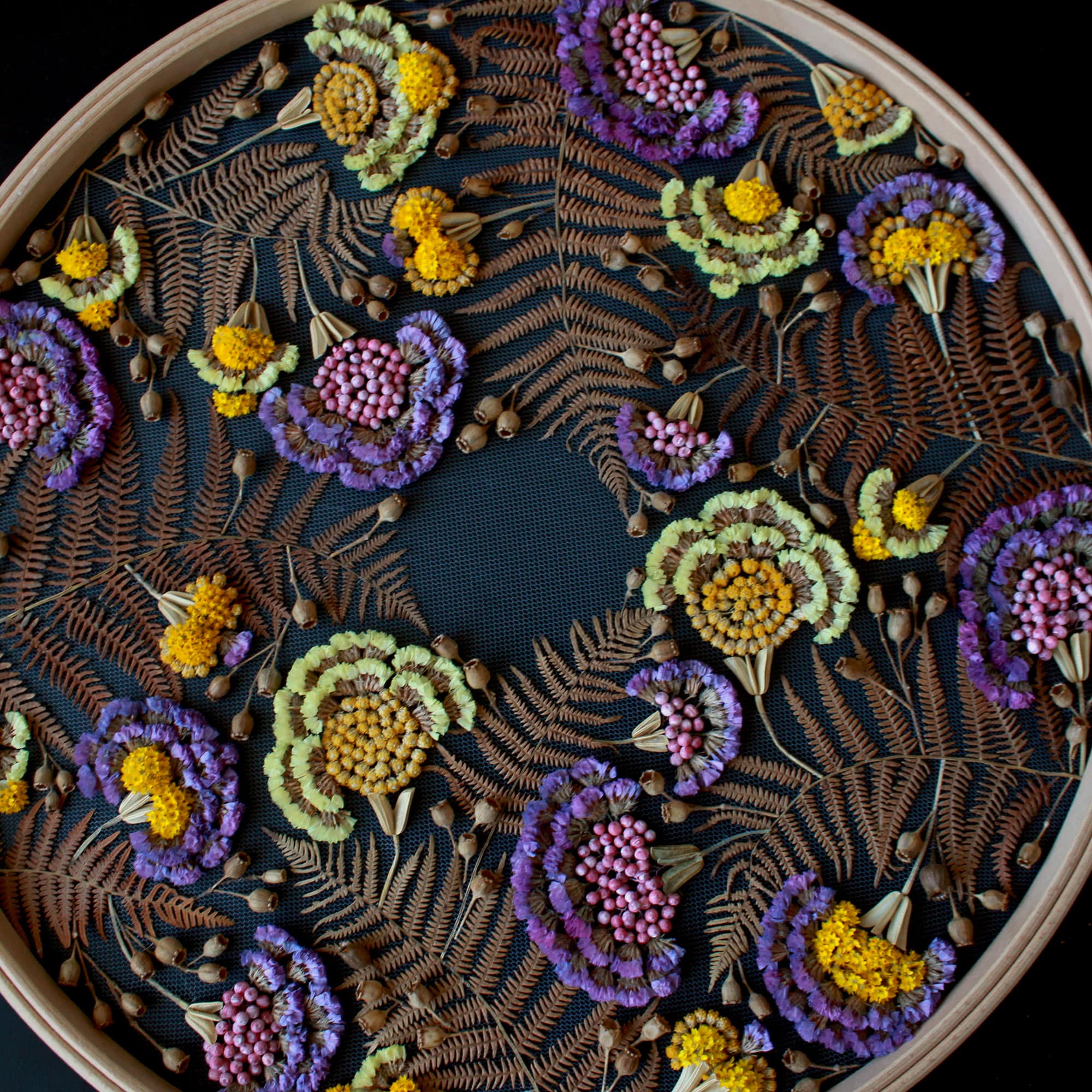 Prinku used to work as a graphic designer, and her creative process is similar in her now-tactile medium, which relies on trial and error, and color, shape are all things that an artist must know in order to create.
"I learned in graphic design to be willing to experiment with different ideas that I wasn't sure would work, and then to be willing to give up on the ones that aren't working and refine the ones that seem promising," she says.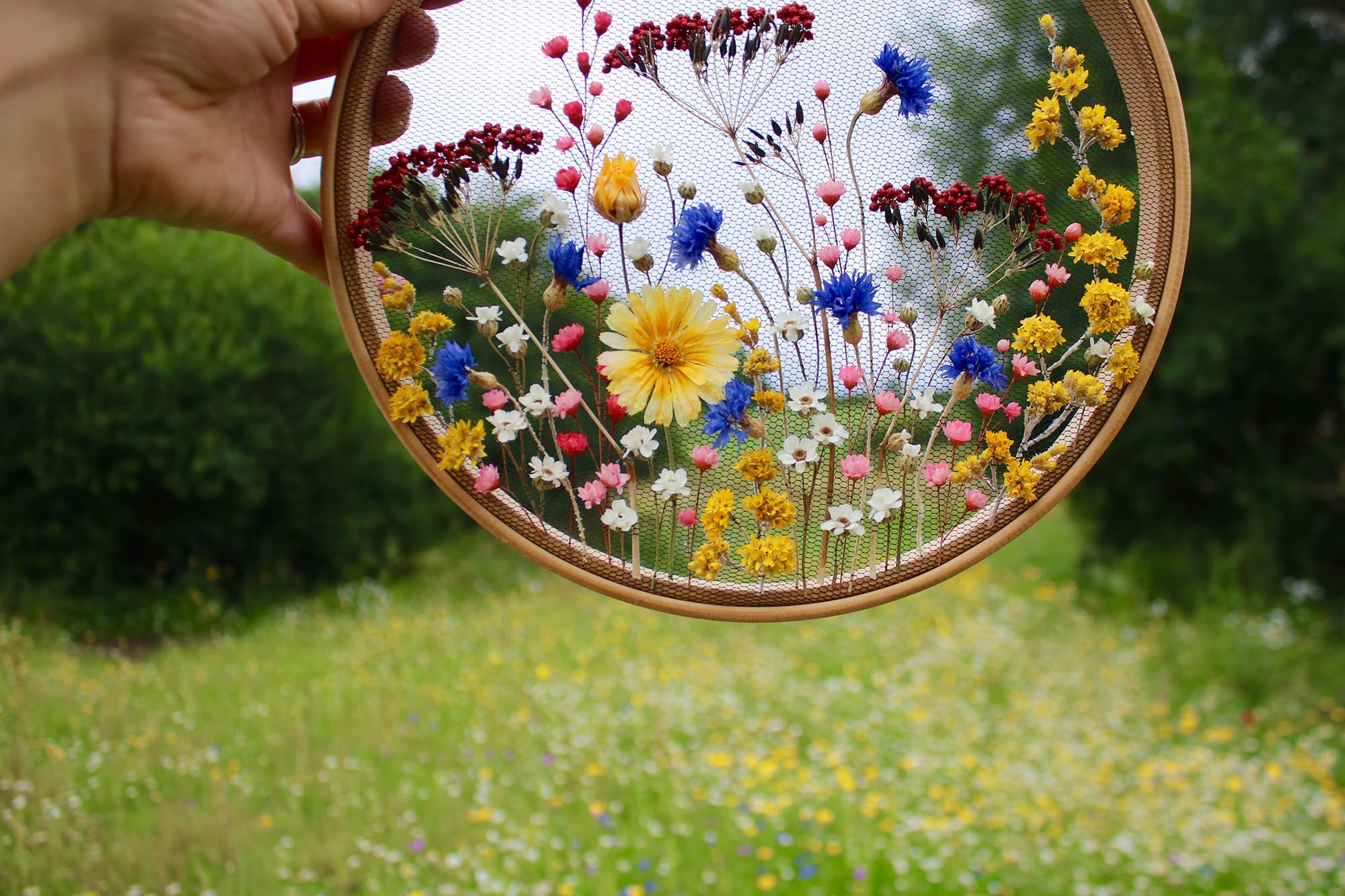 Her goal is to make a connection between these two elements. She tells us that her typographic hoops connect both practices in the most direct way possible.
Prinku runs workshops and offers tutorials on learning her botanical craft, and she is writing a book titled Dried Flower Embroidery that will be released by Quadrille in October. Find more of her beautiful embroideries on Instagram and the website.