Through his recent bodies of sculptures, Alasdair has been exploring the way the fabric hangs and folds. Somewhat tentatively with his first series Fabricae, and subsequently with greater strength through The Identity Collection, Alasdair has drawn on a classical subject and given it a contemporary twist. No longer is the portraiture the focus but is now only implied, the identity of the vestments owners instead revealed through this snapshot of their wardrobe.
Alasdair Thomson is a stone sculptor living and working in Edinburgh, Scotland. He achieved his degree in Art History from the University of Edinburgh in 2004, and his diploma in sculpture from the Senese Scuola Edile in Siena in 2010. In 2013 he won the People's Choice Award at Edinburgh's Royal Scottish Academy Open Exhibition for his sculpture titled Blouse, and in the summer of 2014 was the recipient the artist in residency award at the Carving Studio & Sculpture Centre in West Rutland, VT. Alasdair has exhibited widely and has work in private collections in The USA and Hong Kong, as well as in his native Scotland and the wider UK.
About the project
The idea of carving a wedding gown from marble was, at the time of inception, a throwaway one that I had whilst still tentatively exploring the subject matter of drapery. It was an idea so outside of what seemed possible for me as a sculptor who was just finding his feet, that I mentally filed the idea away as something for far later in my career. Less than a year later I had offhandedly mumbled the idea to Jonathan Tibett of ABC Stone who immediately took it upon himself to see the idea come to fruition. It has been an enormous privilege to have been able to undertake this project, and extremely humbling to have had such tremendous support from both ABC and from Pnina Tornai. Words do little to express my pleasure in seeing the finished sculpture and having had it exceed all my expectations. It's thrilling!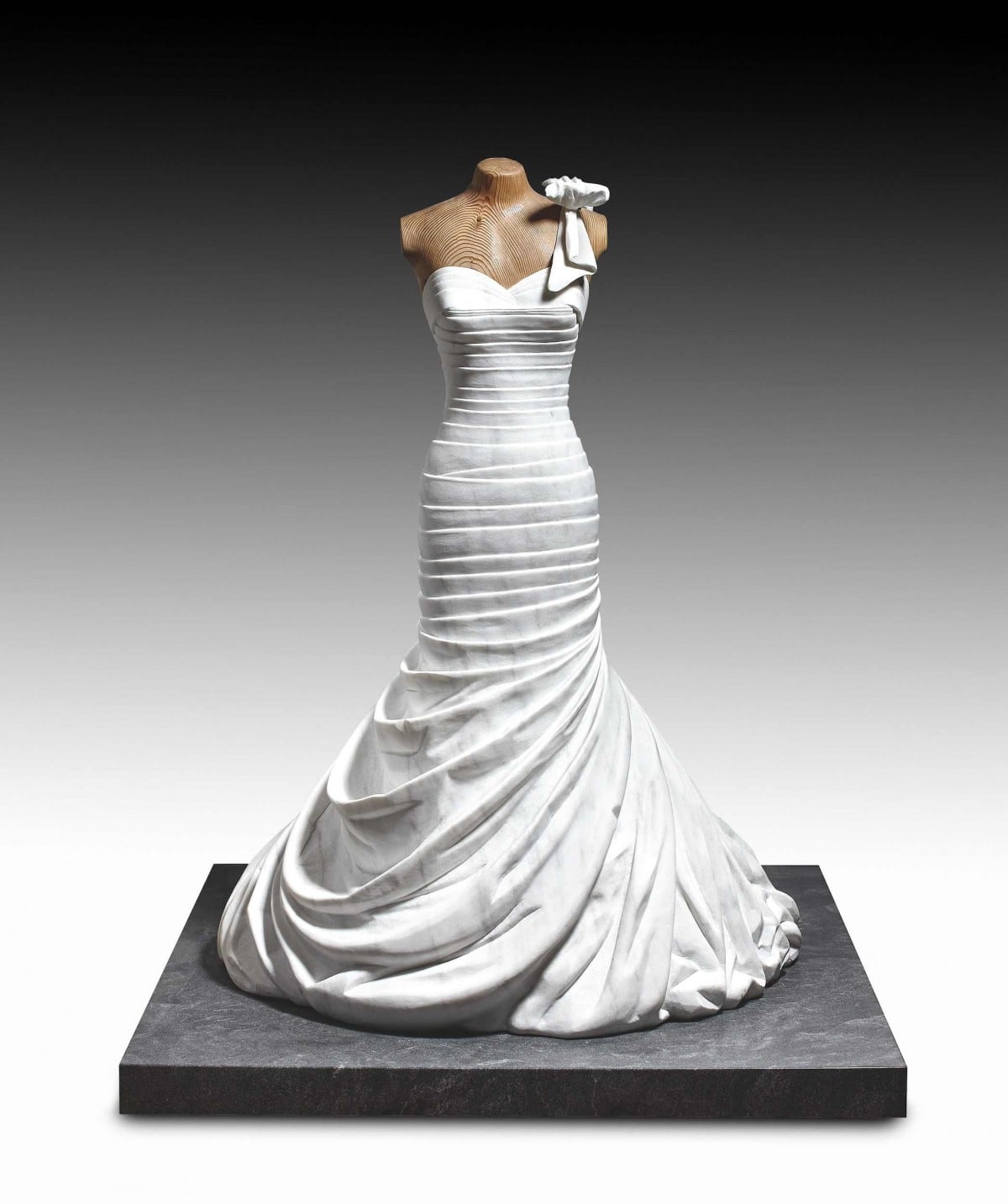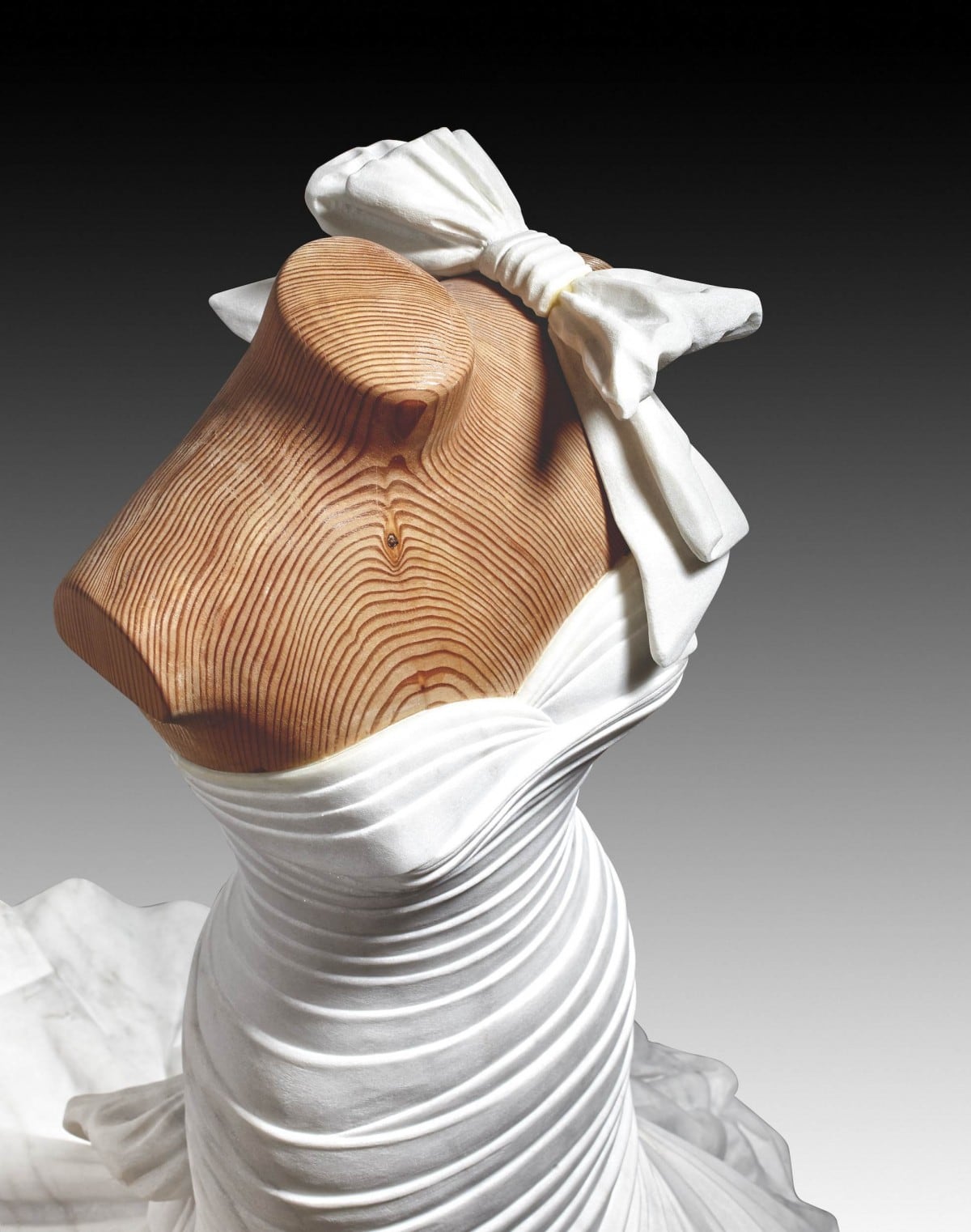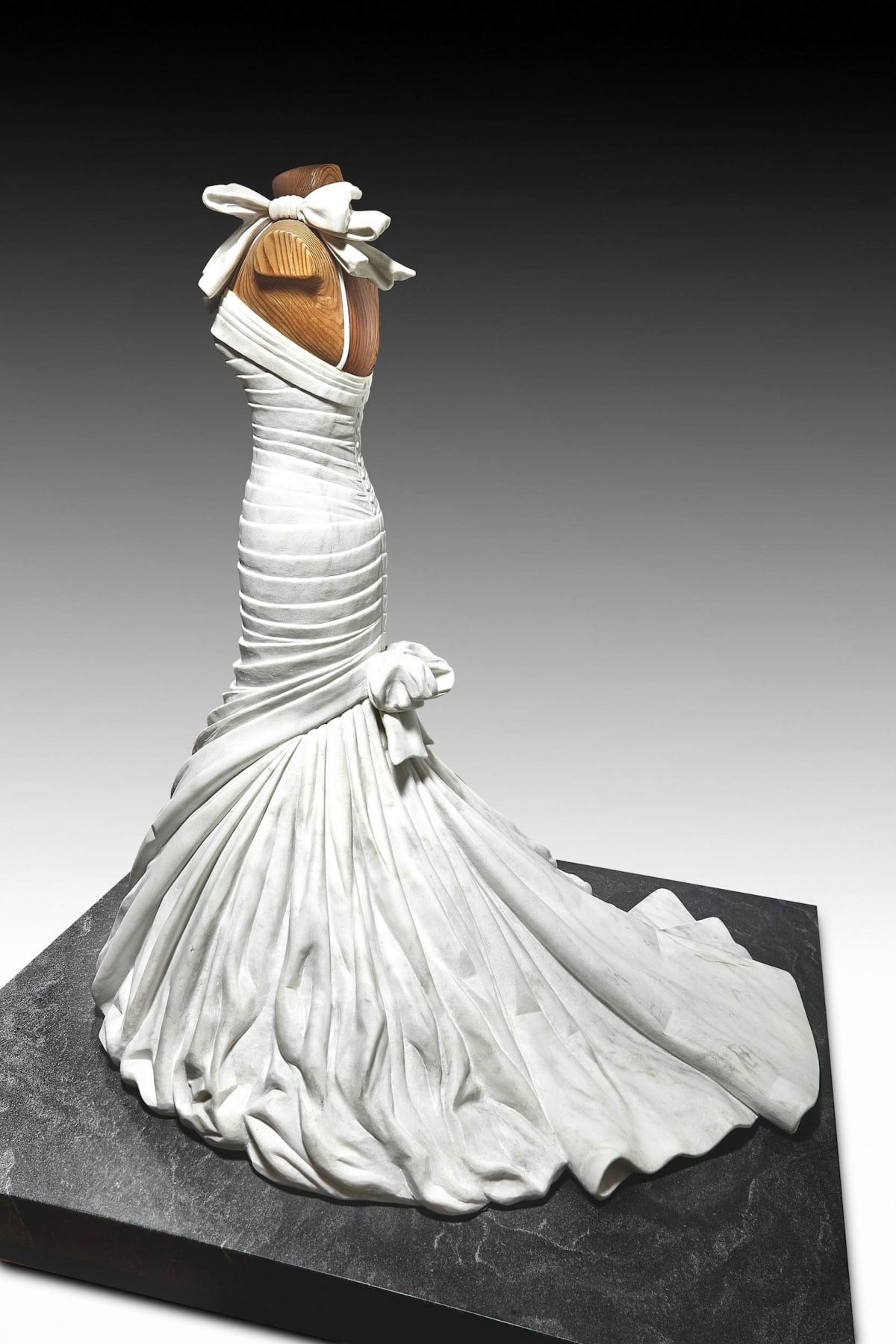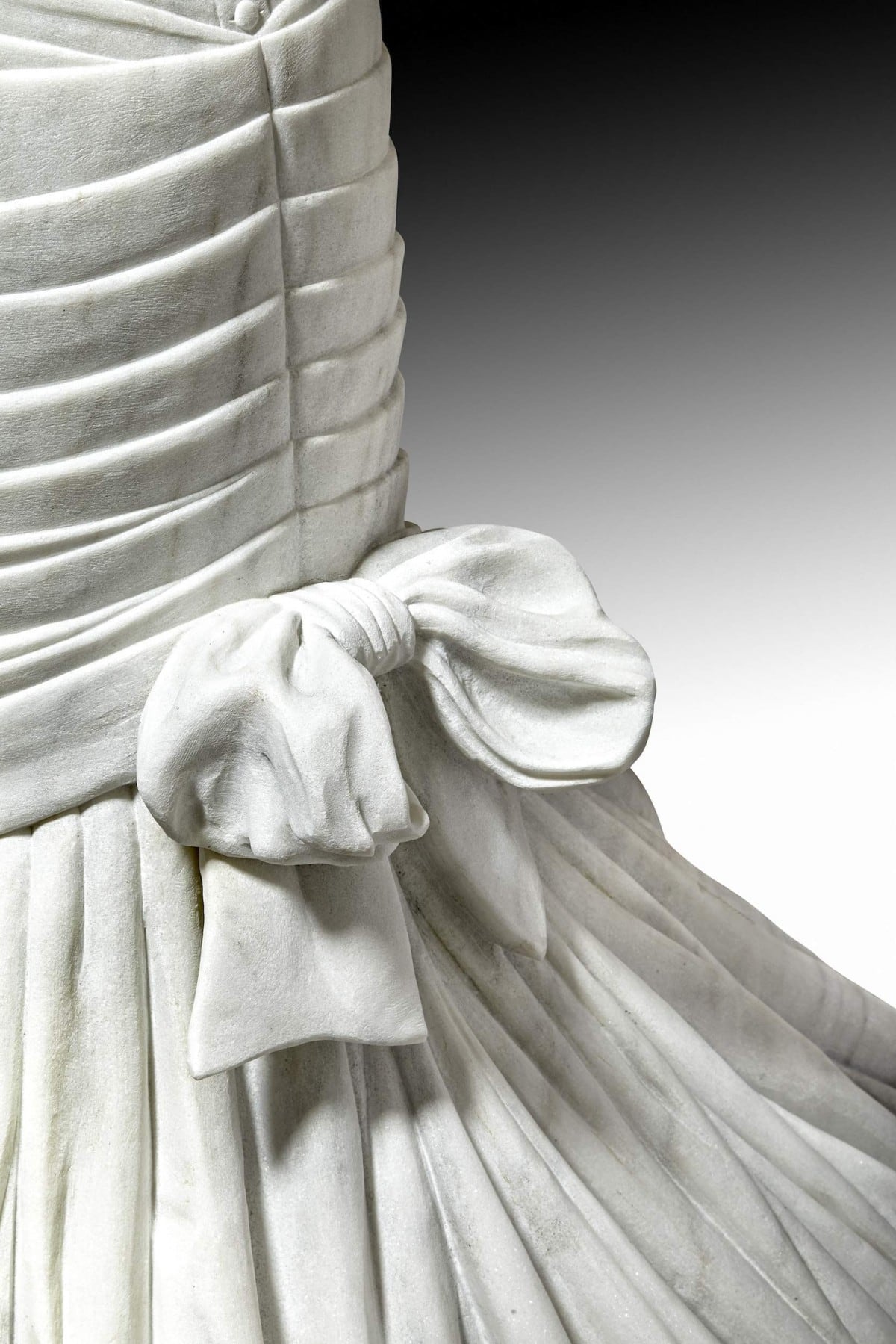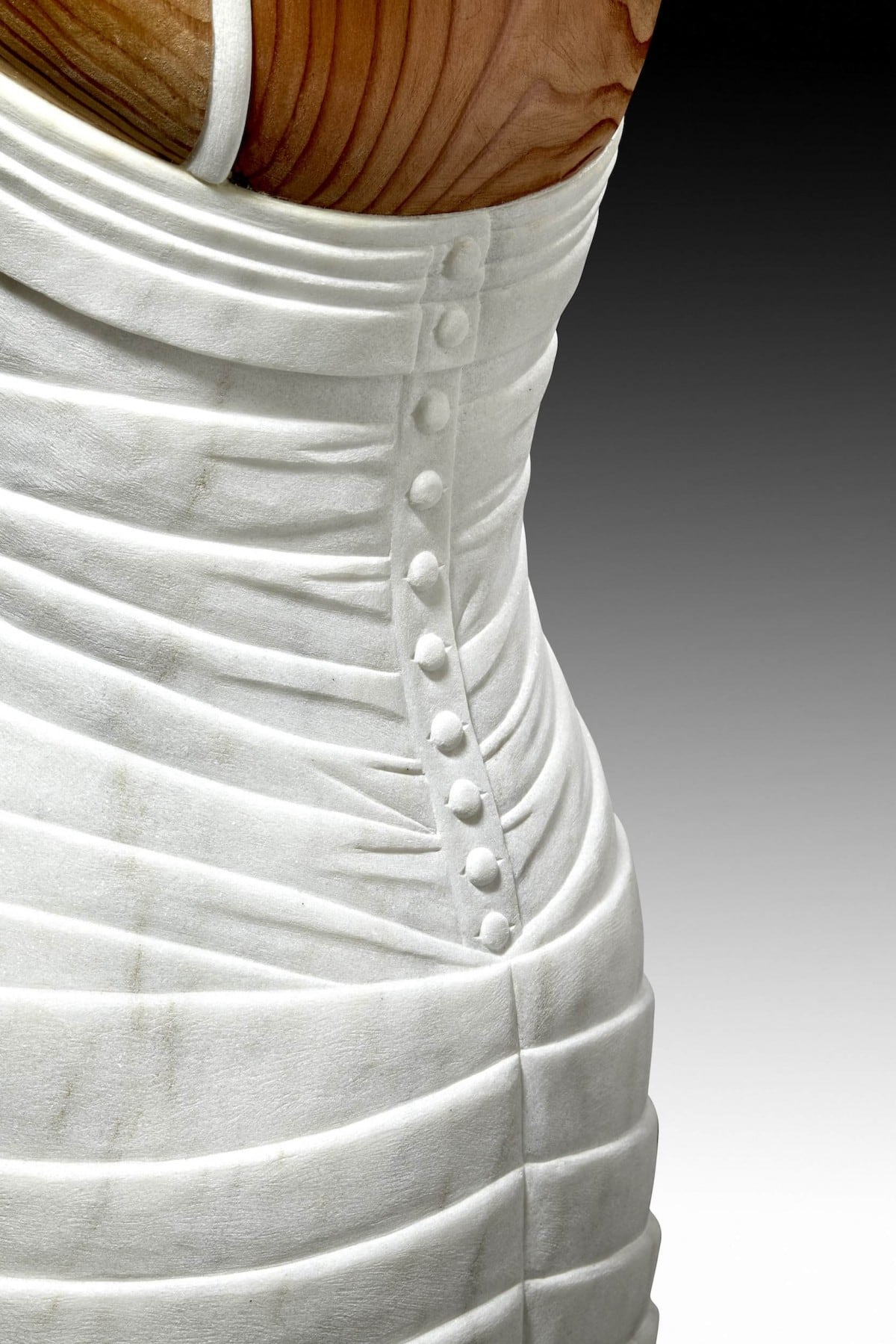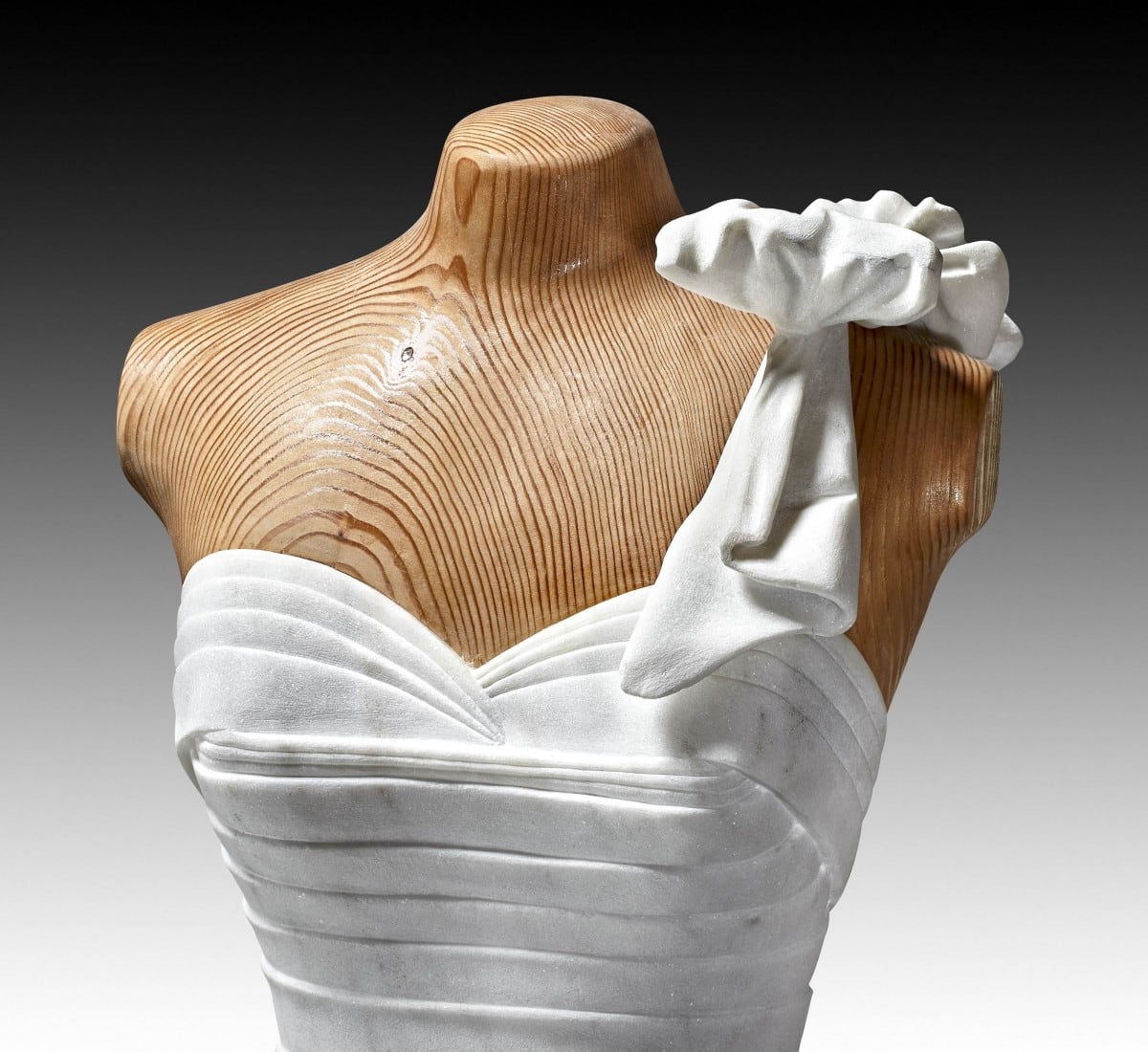 All images used with permission of Alasdair Thomson.