The New York Times wrote: "Yayoi Kusama transcended the art world to become a fixture of popular culture, in league with Andy Warhol, David Hockney, and Keith Haring." And when coordinating eyes to the artist's vibrant, unmistakable works, it is difficult to argue with this point.
From the most recent addition to Phaidon's Contemporary Artists Series, Kusama — among the most iconic and most revolutionary artists of our time, globally famous for her boundary-pushing work on themes like infinity, self-image, sexuality and compulsive repetition — is most celebrated.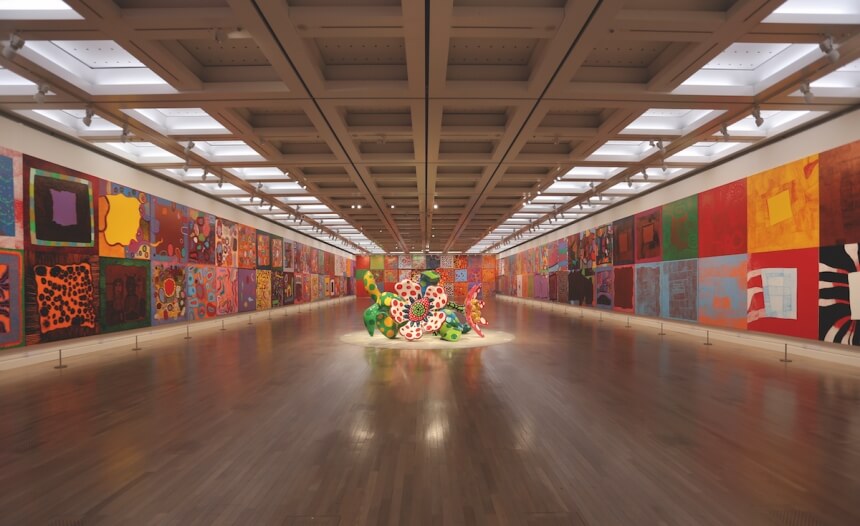 Published this October, the book by Akira Tatehata, Laura Hoptman, Udo Kultermann and Catherine Taft, coincides with the introduction of a five-storey, Yayoi Kusama museum in Tokyo, along with a major exhibition touring the US in 2017 and 2018, Including dates in the Hirshhorn Museum and Sculpture Garden, the Seattle Art Museum, The Broad in Los Angeles, the Art Gallery of Ontario, along with the Cleveland Museum of Art.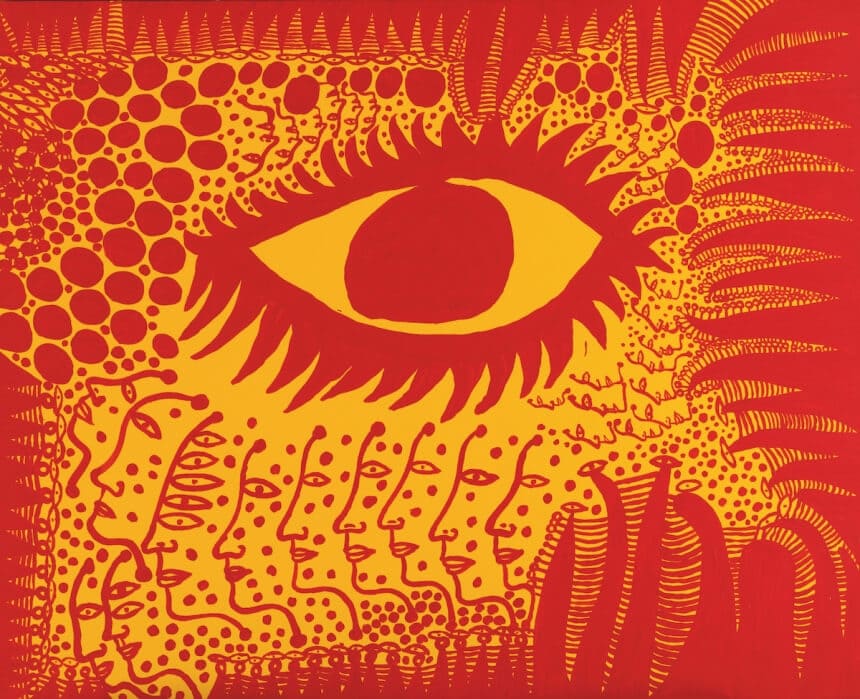 Taking the reader on a visual tour through the artist's impressive, decades-long career — from the 'Happenings,' which featured nude participants in 1960s' New York, to her intensely immersive Infinity Mirror Rooms, Kusama's ability to convey her artistic vision through different mediums is researched and recorded in the book. With over 200 color illustrations, it wholeheartedly explores the paintings, drawings, sculpture, collages, ceramics, and installations that make up her varied portfolio.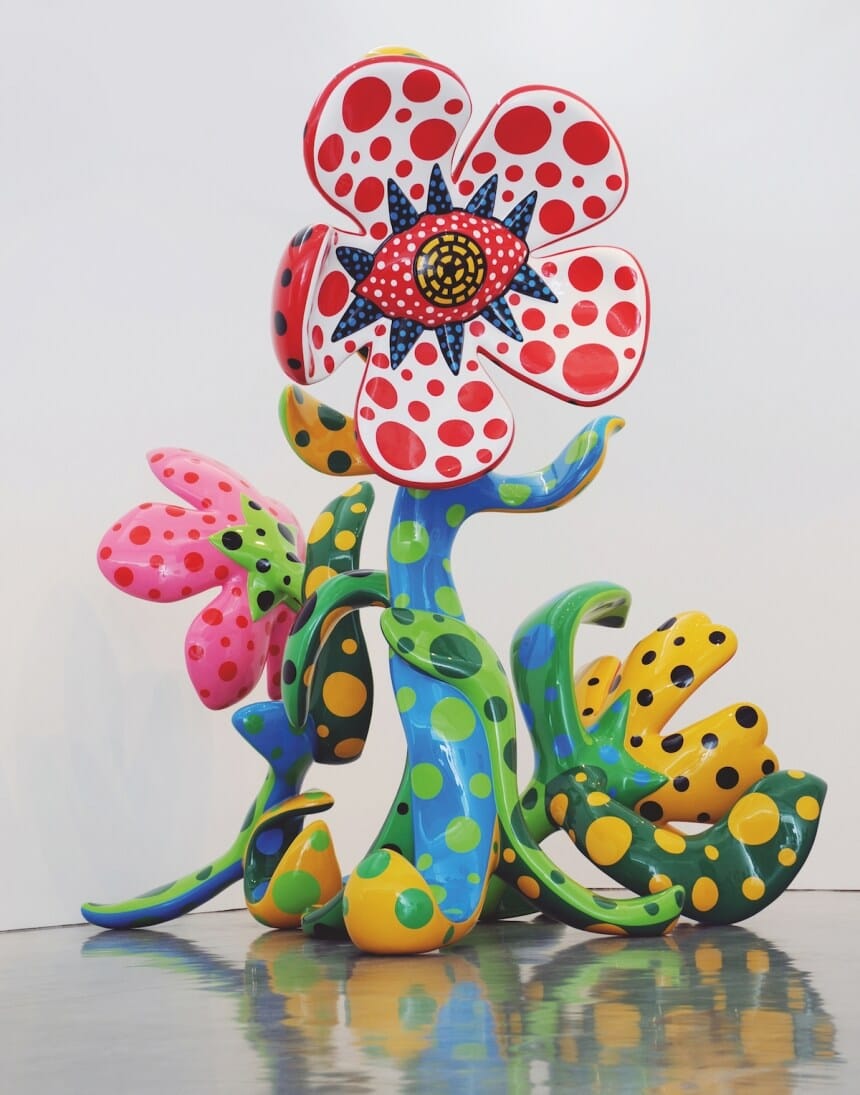 Kusama has captured the imaginations of the art world and business planet alike, having worked with an extensive range of brands during her career including BMW and Louis Vuitton. As an artist and pop-culture icon, Kusama has shown an uncanny ability to stay in the spotlight, and this timely publication offers the reader a chance to reflect on her distinctive body of work. Pre-order the book here.