Basket weaving is a centuries-old craft that has roots in many civilizations across the world. UK artist Suzie Grieve, via Foraged Fibres, is a self-taught weaver who transforms a wide variety of plants into tiny, hand-woven creations. Her exquisite craft depicts the many functions of natural materials in all shapes, forms, and sizes.
Although it may seem counterintuitive, Grieve is a firm believer in the theory that you can make anything work if you're passionate about it.
"It's such a joy turning plants that people often see as weeds into tiny little woven baskets and jewelry. I weave on a smaller scale, partly because I don't have the space to grow or store massive amounts of materials but mostly because of my love of miniatures, especially miniature crafts," Grieve tells My Modern Met.

Her basketry varies considerably in shape and size, ranging from tiny cups to huge platters and everything in between. Her baskets have a wide range of shapes and sizes, ranging from portable palm-sized vessels to massive platters with handles that can easily fit on your finger.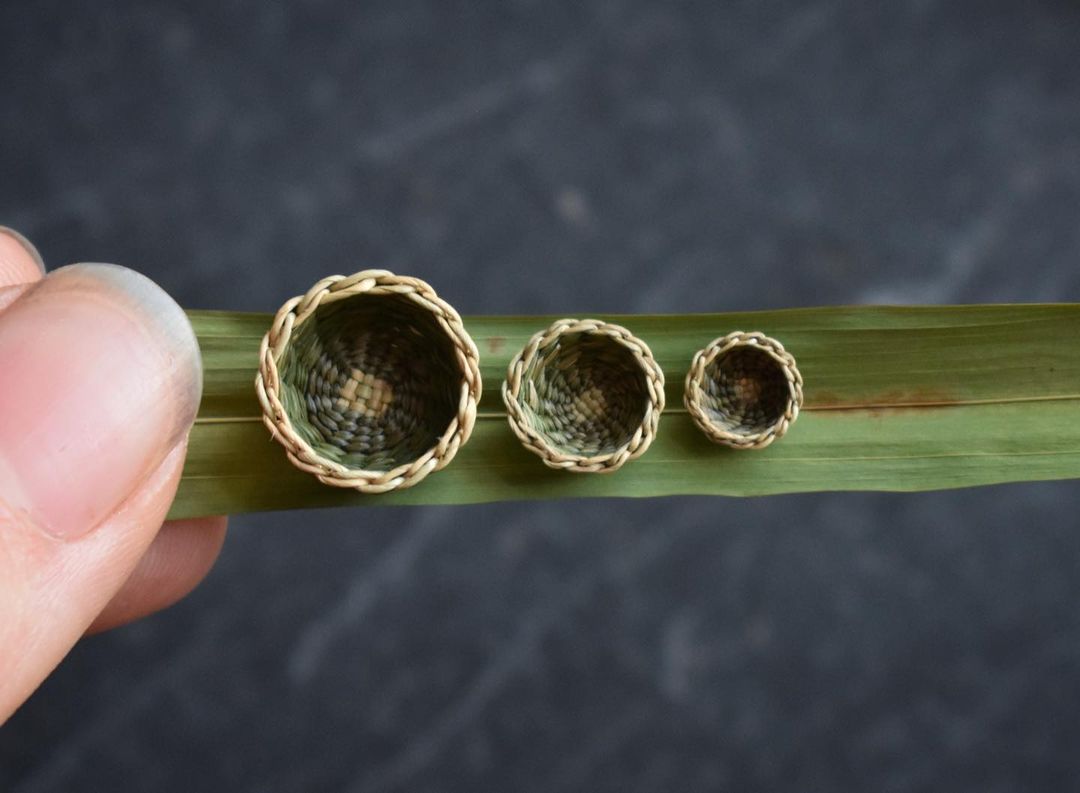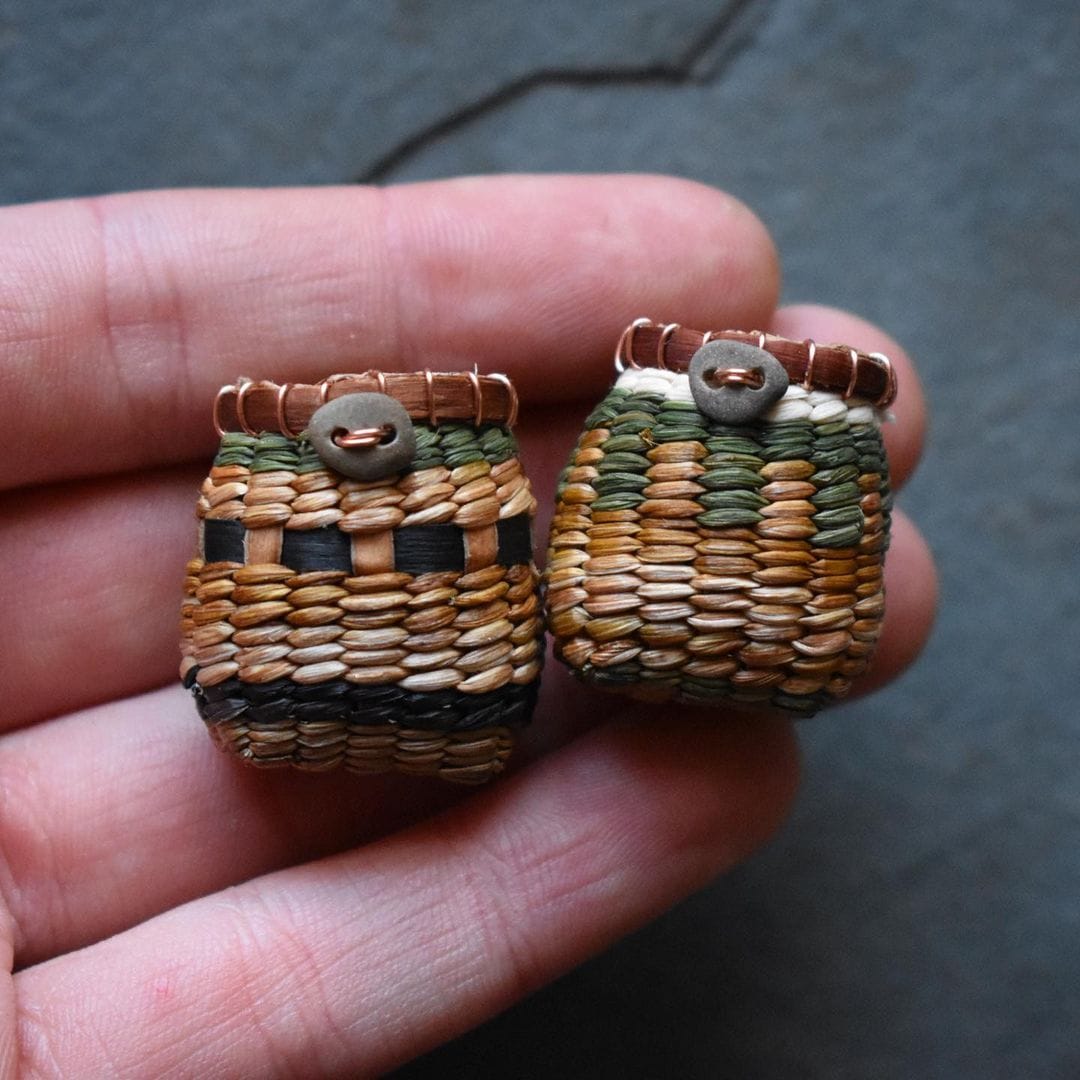 "Dandelion, Blackberry, and Ivy are three of my favorite leafy beings to work with, but I'm always experimenting with different fibers," she adds.
Grieve's art is made mainly from plants grown at her home or found in the surrounding environment.
You may buy Grieve's creations through her website and keep up with the latest developments by following her on Instagram.