Have you finalized your baby shower dress? No worries. We've got you covered.
"Being mamma" is a phase of life that every woman wants to cherish. Carrying a new life gives you tumbling emotions, something that you have never felt before. That baby bump is the cutest part of your body now. Soon after, you are going to be a full-time mummy.
Before your life starts clustering around your baby darling, let's help you make some super precious memories. Your family is throwing you a fairy-tale baby shower to celebrate the beginning of your motherhood. Carry your pregnancy with full care and grace. Just check out these uber comfortables yet fabulous ethnic dress ideas for your baby shower party.
Ethnic dress guide for baby shower styling and make you look super adorable mum-to-be.
Wear the queen bee look in an ever-elegant saree
One of the most elegant and classy choices is the saree, the traditional outfit of India. Be the most beautiful mom-to-be with a perfect selection of saree. India is home to saree, and every state has its own contribution to it. Pick what matches your mood and style from the endless options available. Choose silk or heavily embroidered brocades for a winter look.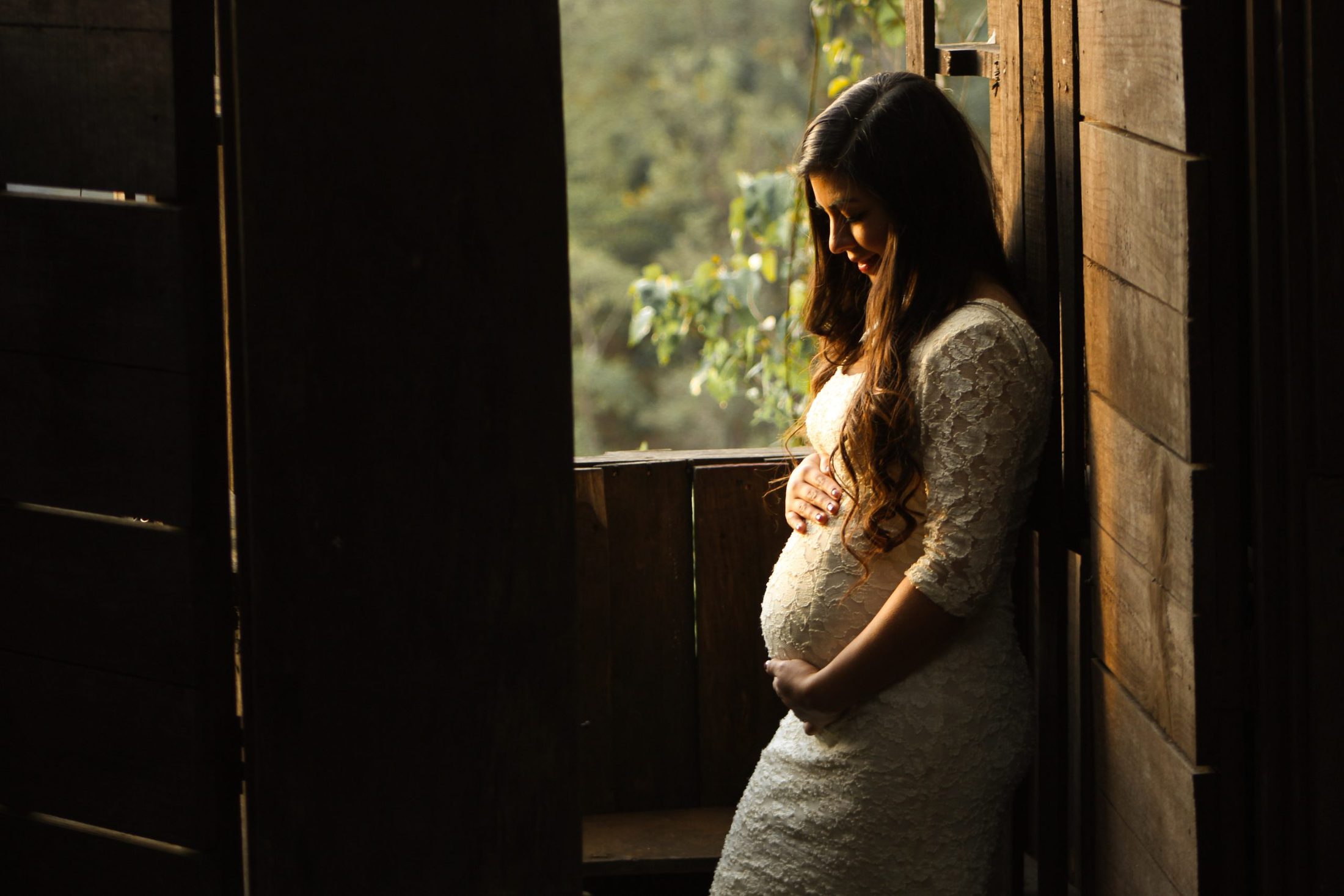 Phulkari embroidered
Adorn a beautifully embroidered phulkari saree for your special day. The finely crafted design and bright colors of phulkari will draw everyone crazy at your baby shower. 
Bandhej
The most important thing at this stage is your comfort. So carry your stunning look in a bandhej saree. Wear appropriate jewelry and comfortable fancy flats.
Kanjeevaram
Astonish everyone with your fashion sense. You will look no less than a celebrity in timeless kanjeevaram. Glamp up your look with suitable jewelry and fancy flats.
Banarasi brocades
Flaunt ethnicity through your maternity look. We are talking about banarasi sarees to excel the beauty without having to compromise on comfort levels. It makes you look pretty yet relaxed.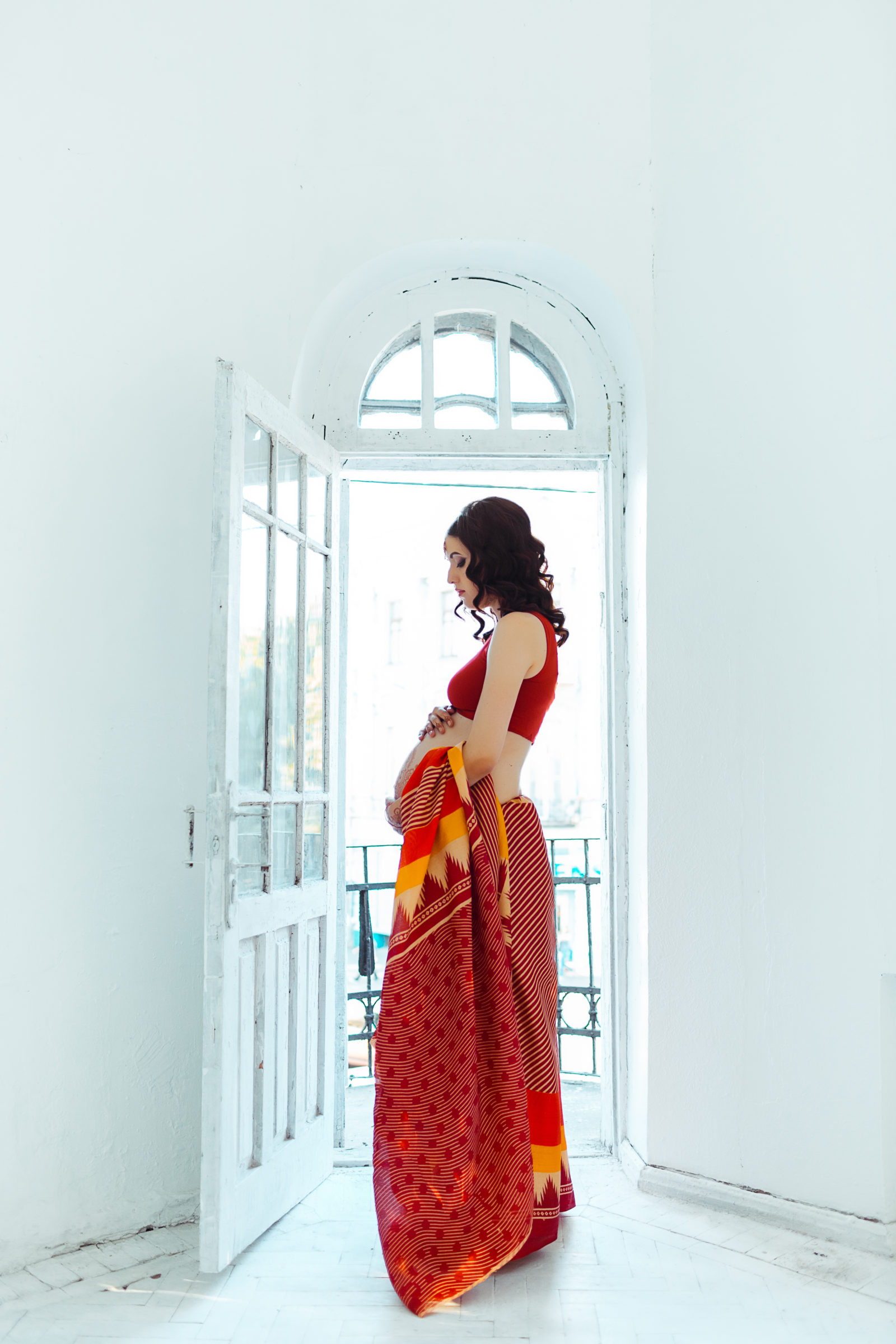 Gharchola Style
Traditional Gharchola is back in fashion, keeping its ethnicity intact. It has beautiful embellishments, which makes it look exquisite. You may also get a traditional saree redone transformed into a new look.
Breeze in Kurta
To shower the baby momma, kurta is a pretty good idea. This outfit is not limited to any particular fashion style. You will delve into its versatility as they are very innovatively designed to have future usability. Bright colored with floral prints are apt for a day ceremony. If it is nighttime, go for warm and intense shades. You may go for embroidered long loose-fitted kurta giving it a traditional charm. Pants and palazzos with above ankle lengths, flared ankles with a cut, etc., are available to take full care of your ease. You may put on a fully embroidered jacket for the winters.
Anarkali
One of the popular choices regarding ethnic baby shower dresses is an Anarkali Kurti. It is an elegantly crafted ethnic wear for your maternity. Choose from Madhubani, warli, or batik prints. You will look absolutely charming and make a fashion statement for other moms-to-be as well.
Palazzo with Kurta
You can spark it with colorful palazzo pants paired with a designer maternity Kurti. You can opt for a fabric and design the way you desire.
Sharara Suit
It is observed that the fitted suits are very uncomfortable, so sharara suits can be a good option in this regard. No one can deny the elegance it will add to your charming mamma look as it is widely popular among celebrities too.
Kaftan Dhoti Suit
Breeze through your pregnancy. It is considered one of the excellent options considering the comfort factor. Pick the one you love and get set to amaze your people with mind-blowing kaftans paired with breathing dhoti.
Flaunt your mum-to-be look in Lehenga
You are the guest of honor on this special occasion. Go for an astounding lehenga option that adds to your beauty and elegance. Choose the right Lehenga from different styles and patterns that goes well with your body type and color. The embroidery will enhance your party look. Pick your choice from the stitch pattern, beads work, zari or sequin. Georgette lehengas are lightweight to wear for the baby shower. Pair it with a dupatta with colorful motifs draped in different styles like v-pallu, half-sari, or try a bong style. You will look more beautiful than you could possibly imagine!
Few styling tips for the baby shower
Select outfits according to your health and the weather of the place. During winters, wear enough to keep yourself warm and cozy.
Do not forget your comfort. Opt for a lightweight fabric, as you need to put it on for a considerable amount of time.
Avoid too much jewelry or accessories. Say no to anything that pinches or disturbs your ease.
High heels are a big no. You would not want to have pain at the end of the function. Choose elegant yet comfy flats that are cozy too. Do not forget to pedicure.
Shades of red, yellow, or orange are the most preferred ones and are considered auspicious also but, for a boho soul, pastels or candy colors like peach are good recommendations.
Never compromise with your comfort, as it is imperative to be at ease when you are a mom-to-be.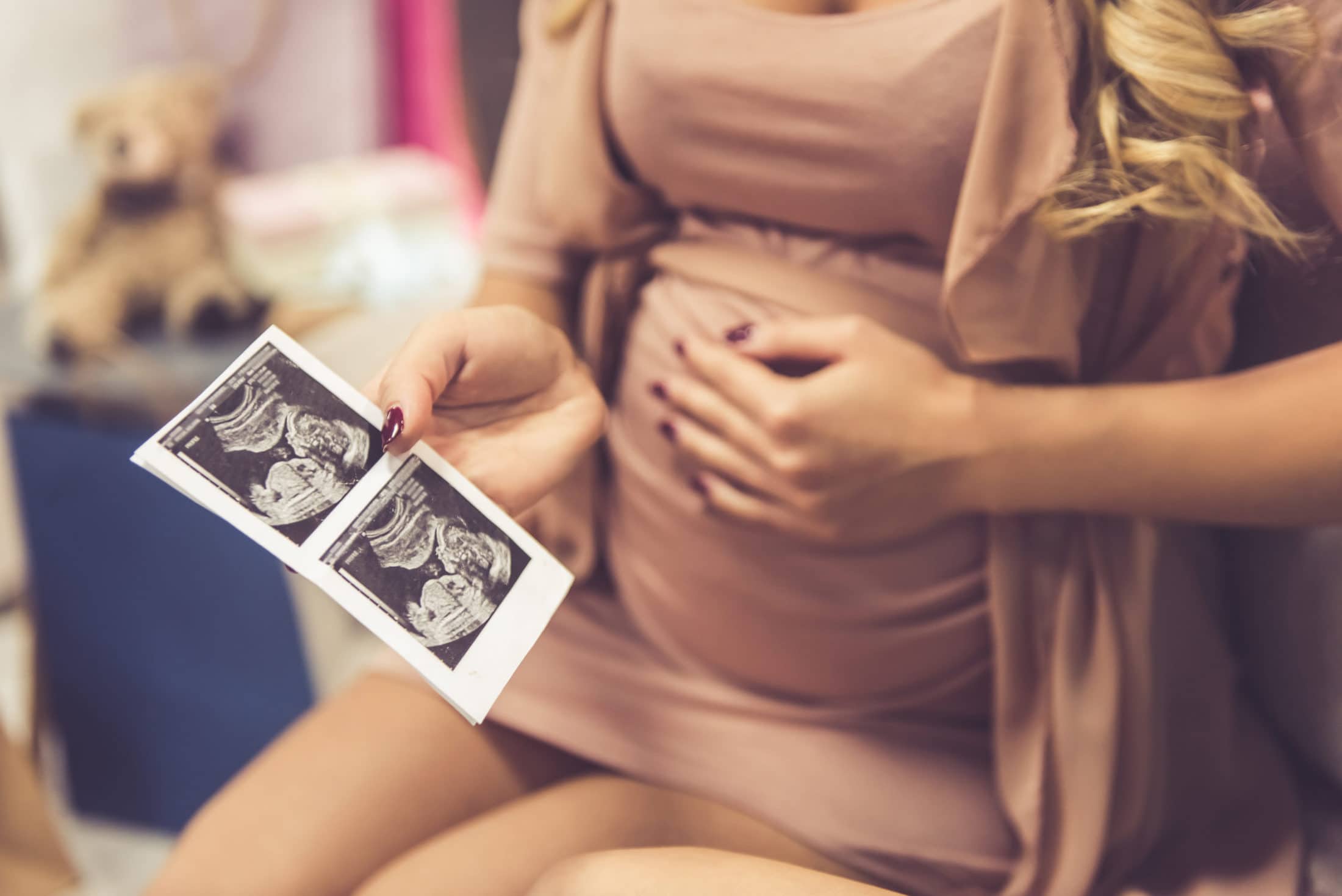 Baby Shower (Godh Bharai) in India
It is a tradition that holds great significance in Indian culture. It celebrates the expected baby's birth. A pooja is held for the wellbeing of both the mom-to-be and her child. Everyone in the family and friends rejoice at the function. People wear designer dresses, jewelry, and Mehendi to look colorful and happy. Mommy-to-be enjoys a lot of gifts offered by her family, friends, and relatives. The occasion is loaded with fun as everyone sings and dances with joy during various games played.
Always remember to wear confidence and smile with any outfit that you wear.
Happy Baby Shower!!