Springtime is approaching, the summer is following close behind it, daylight savings has passed, and we're preparing our bodies and our wardrobes for all the fun and sun to come. Even if we already have our summer outfits in order, we still need to be thinking about accessorizing.
If you've found that your summer wardrobe is looking a little lackluster and you're wondering how to spice it up ahead of the warmest months, then there are a few easy things you can do to elevate and bling out your wardrobe. Just make sure you take all of it off before you get in the pool or the ocean.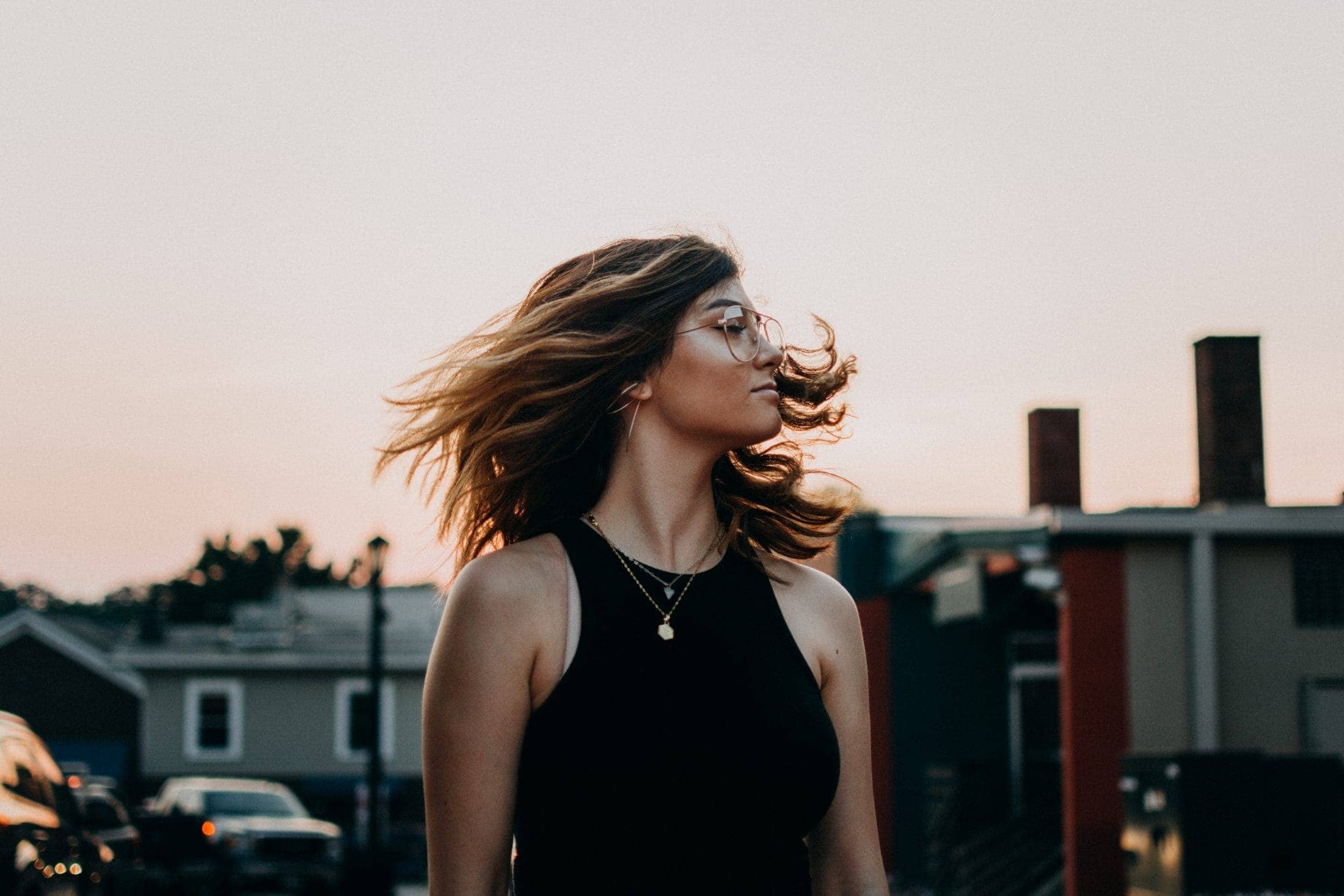 Accessorizing is actually essential to a great outfit. Why not accentuate the best parts of the outfit? Also, styling is somewhat an art (and stylists would agree!) and can make or break how well the outfit comes across. For example, you can destroy a great outfit with the wrong shoe just as easily as you can transform it with couture results. You should be thinking about every aspect of your outfit, as well as how good it all looks together.
If you're into jewelry, then you're in luck! Wearing jewelry is one of the best ways to accessorize an outfit. When it comes to adding jewelry to your summer outfit, there are even more ways in which you can dress for your body, while staying accessorized in the most glamorous way possible.
If you're looking for a way to stand out at your next pool party, turn heads at a music festival, or just keep yourself creative and confident this summer, then take these bling-ed out jewelry tips into account. You'll be looking like a goddess in no time.
Leave it to the necklace
One of the simplest ways in which you can elevate your summer outfit is with a fantastic necklace. A necklace can really stand out if it's contrasted with some skin, so don't be afraid to pair a long statement necklace with a swimsuit or even some cropped separates. It will look especially good against a nice suntan, but just make sure that you're always taking preventative measures and reapplying your sunscreen!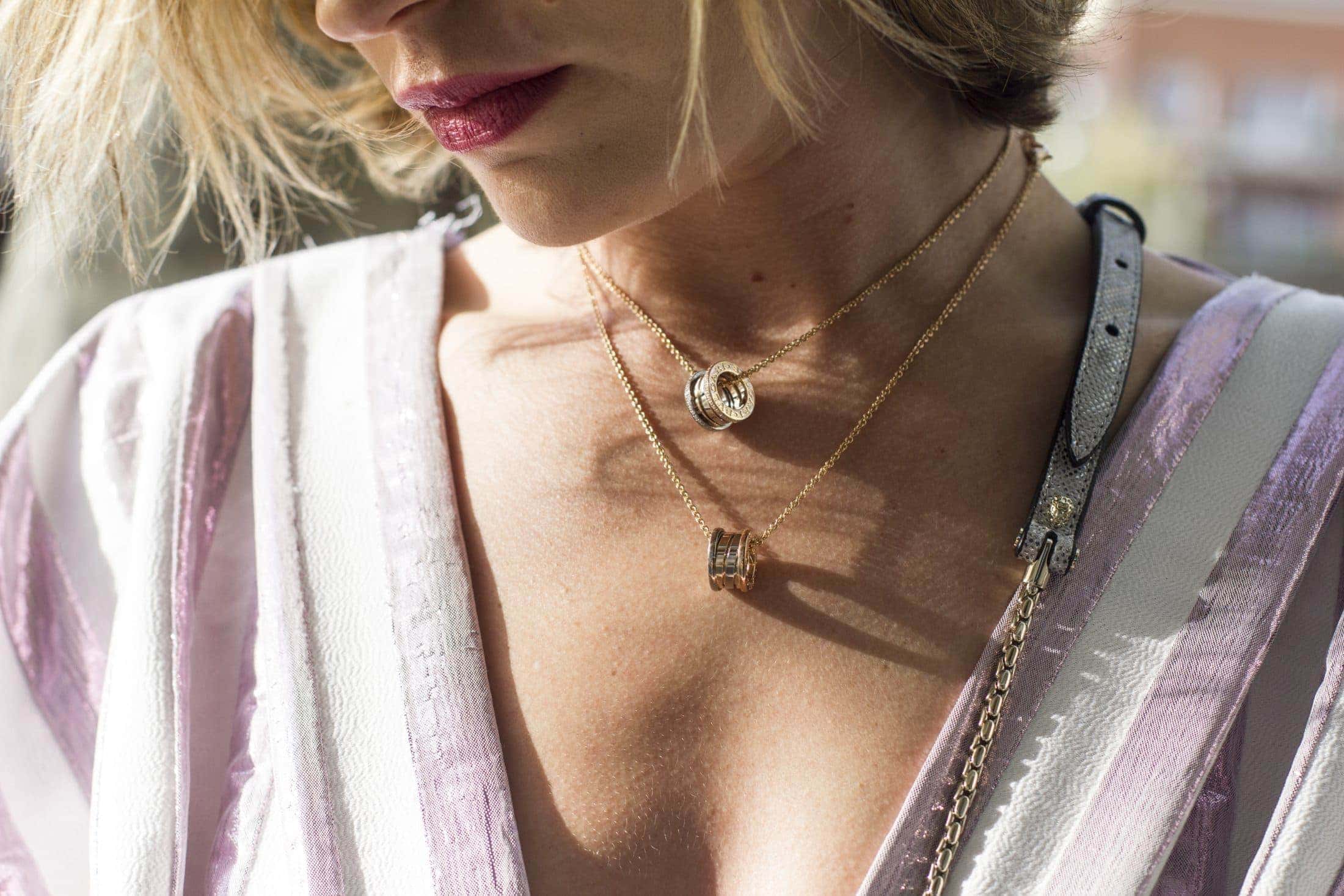 Necklaces we recommend for a night out are either vibrant and chunky necklaces that will be a sharp and dynamic contrast against a neutral outfit or a long slim chain that can be both chic and sexy. You can even utilize this trend at the office if you're brave enough. Try pairing a long necklace with a suit with low buttons or lapels. It will give your neck its time to shine.
Take a risk with a body chain
A trend we've seen for decades, but almost exclusively in the early 2000s (which trends are coming back from!), is the gold or silver body chain. This is a trend mostly worn with a bikini as it follows the body's natural curves. The body chain opens the doors to the best of all jewelry and accessory worlds. There's room enough for the neck and neckline to be accentuated, as well as the waist and midriff.
This trend tends to be more for the bold among us. It should be preserved for only the sexiest of occasions, and definitely, if you've been working on your body and want to emphasize it a little more than usual. A body chain can highlight some of your best features and can be a fun foray into body jewelry you never thought you could rock.
Be bad and be bangled
Bangles are a jewelry trend that can be used in any season. If you want people to know when you've arrived, you've probably already found the power of the bangle. While they can be a little loud, they are for a reason! Stacked bangles can add a bit of an edge, as well as a bit of fun to an outfit, and who wouldn't want that?
A trend that was popular when many people wanted to achieve that gladiator look, we've seen all types of examples of stacked bangles through the years. In the 1980s, there was a trend toward a stack of plastic, colorful, and even angular bangles to go with the more vibrant air of the decade, not to mention one of the most popular girl bands at the time. As time passed, the trend saw its change from colored to silver, from thick to thin, and back again. Stacked bangles can take on a number of looks, each one with its own aesthetic energy.
It's safe to say that this trend isn't going anywhere. In fact, it's a great trend to utilize if going to a backyard party, or even a dinner party at a friend's summer house. Paired with a sleek dress (usually in a neutral shade), your bangles can do all the talking for you if you wish.
Ring me when it's lunchtime
A trend that's also best utilized year-round, rings can be an excellent expression of your creativity. Do you like to wear a ring on every finger? Do you keep your hands simpler with just a simple band? Do you prefer to have a massive stone that might keep your good energy concentrated? Does your ring have a snake that crawls all the way up a finger? Whatever your style, large rings, or small rings, there's probably a ring for you already on the market.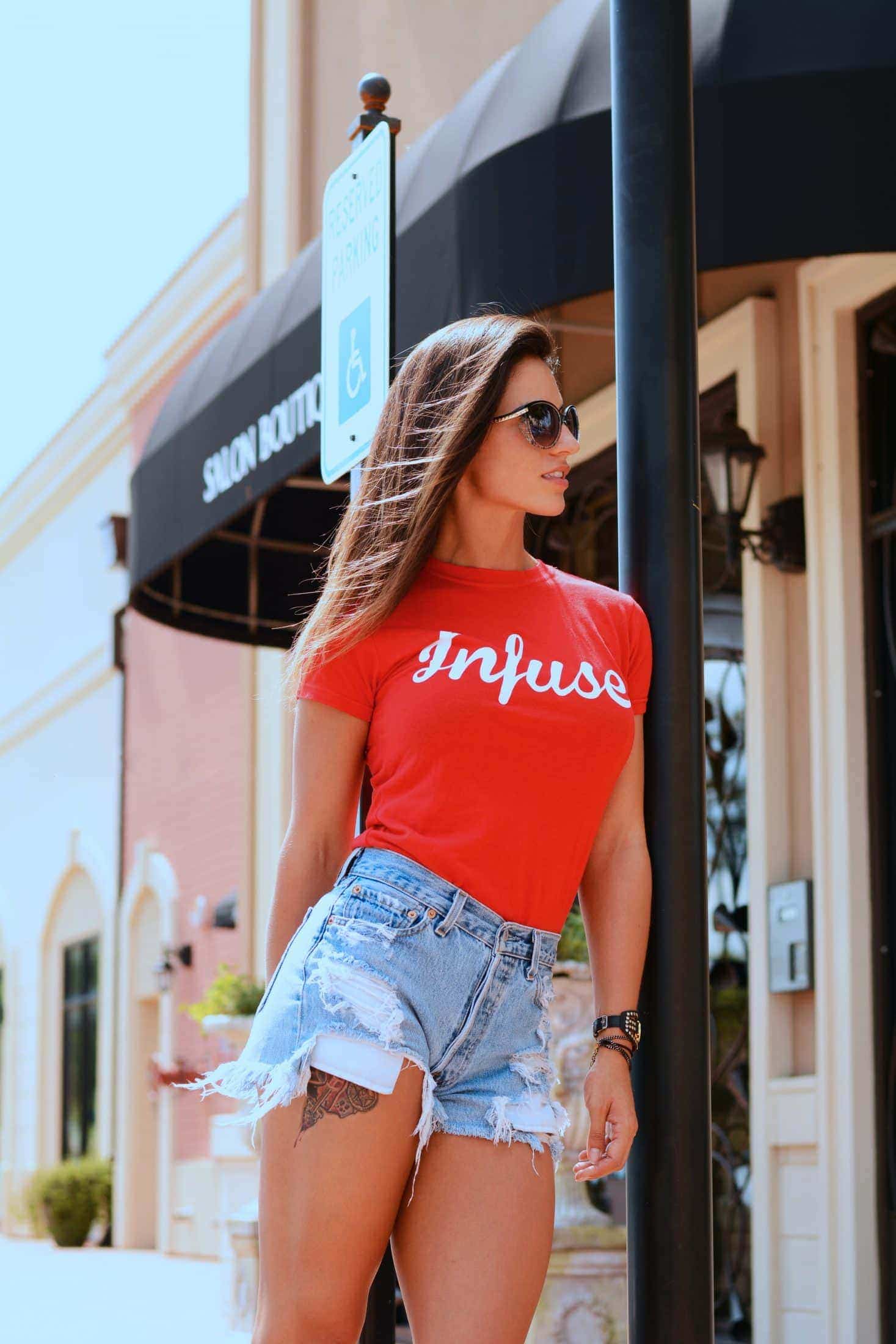 If you want to take your ring game to the next level, then you could get into a number of trends that could get you summer bling-ready. Depending on your preference, you could buy a set of rings to wear either all at once or have a common theme that can be worn separately with a different effect and to allow for variety. Whether in a bold gold or sleek silver, or any shade on the spectrum, a hand full of rings is no small statement.