Boho women's fashion is holding strong in 2022. With new shake ups to spice things up, boho remains a reminder of taking it slow, nourishing creativity, and establishing your unique look. It's easy to look romantic and laid back at the same time by embracing some of the following ideas.
Runways are full of fresh new ideas. Designers are dressing their models in some fresh takes on some 1960's favorites. Some are even looking back to Y2K to bring back some timeless classics. You're going to want to look for womens boho clothing that is going to stand the test of time and wear well. When you buy quality, your favorite pieces will last for years.
What to look for
Texture, Patterns, and Colors
Don't just look for the usual floral and paisley patterns. Tie-dye is always a classic hippy and boho look, and it's easy to use to give some tired pieces a new lease on life with a variety of effects and color schemes. Some designers are incorporating different textures into their latest designs. Loose knits and crochet are favorites. Velvet is also sneaking in, such as in trims. Embroidery also adds texture and is a staple.
Not into just the earth tones? Don't worry because the color is always welcome. Keep it to more muted tones and coordinate your color scheme to keep it consistent but interesting. Some designers are still featuring bold colors this year.
Fringe is showing up heavily this year, with suede vests and jackets sporting long fringe. Nothing can quite beat the effect of fringe giving you an effortless grace to your movements. Even wraps are showing up with short fringe too. So if you're not into the long fringe but like the look, you can still get in on the action. Look for shirts with long fringe under sleeves or across the upper back, or shorter fringe showing up at cuffs, kimono hems, and some of your favorite wraps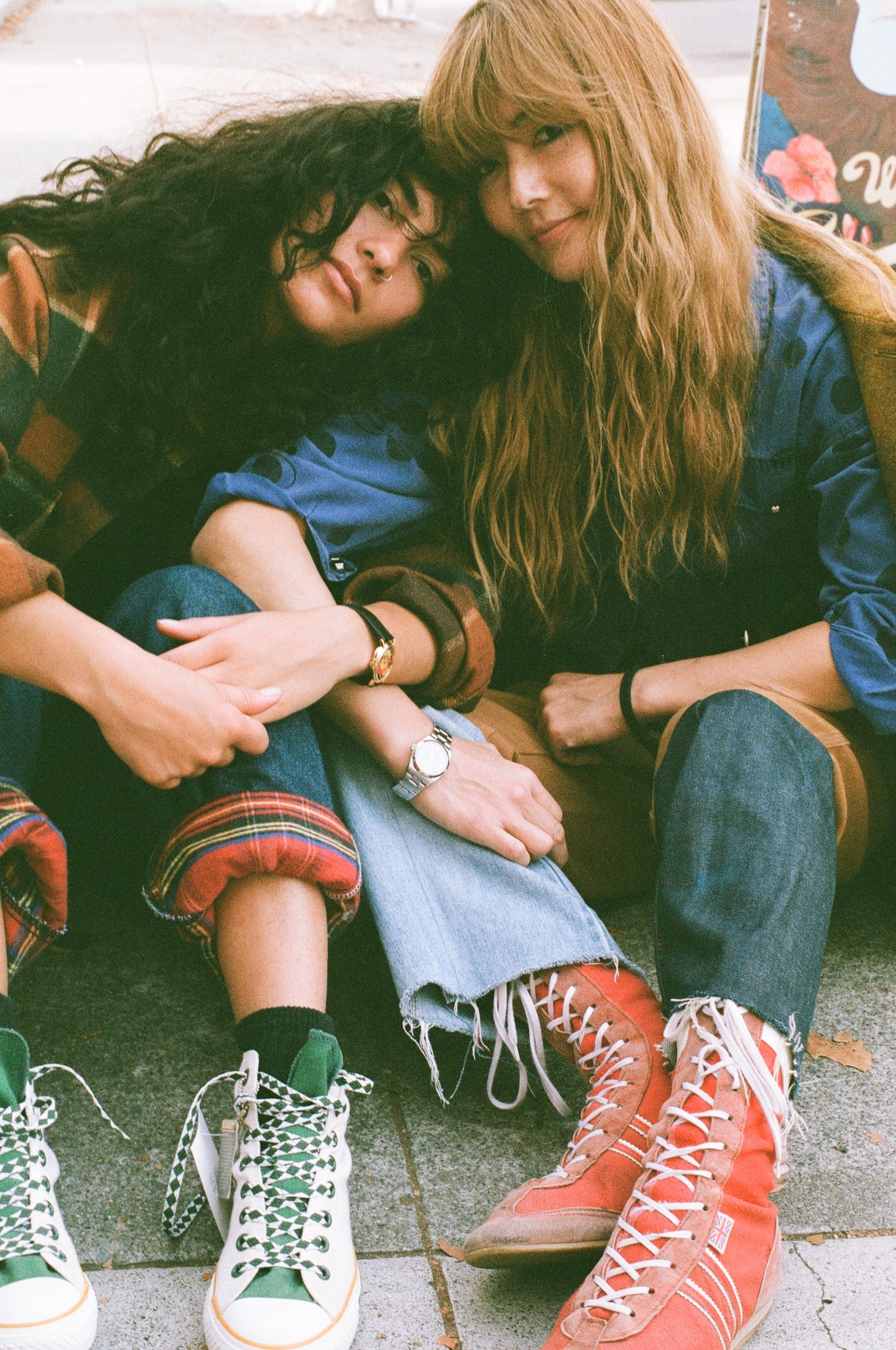 Pants, Skirts, and Dresses
It's time to give your legs some breathing room. In fashion in general we've seen a shift in the cut of jeans, and that's good news for those who like Hippie style. Out are the skinny jeans, in come the boot cuts, flares, and even bell bottoms are making a little come back! These looser cuts pair well with your already cherished flowing tunics and kimono jackets. If you're looking to draw attention down to your cute sandals, put a bit of embroidery at the hem of your jeans to draw the eye down and add a little more texture to the outfit.
Maxi skirts and dresses are continuing their grand appearance. These flowing skirts and dresses are making a comeback this year in down to earth tones with patterns in floral and paisley, and different textures in velvet, lace, and crochet. Try your skirts with lots of pleats or in several tiers.
Accessories
Never forget about accessories. A headband is a hippie classic. It's easy to add some of those texture elements with bangles, necklaces, and earrings. What's better than some metal bangles with stamped details, or how about throwing in some macrame or fringe with earrings and necklaces? A belt can add a visual separation between torso and hips.
Your go-to bag is a great place to add some of that fringe, but fashion overall seems to be favoring more rigid, structured purses. Never feel pressured to conform to the current trends, however—that's part of what Boho is all about. While the style has gone mainstream, one of its core attractions is the freedom to make style choices without worrying about what anyone else thinks. Just keep letting your heart guide all of your fashion choices.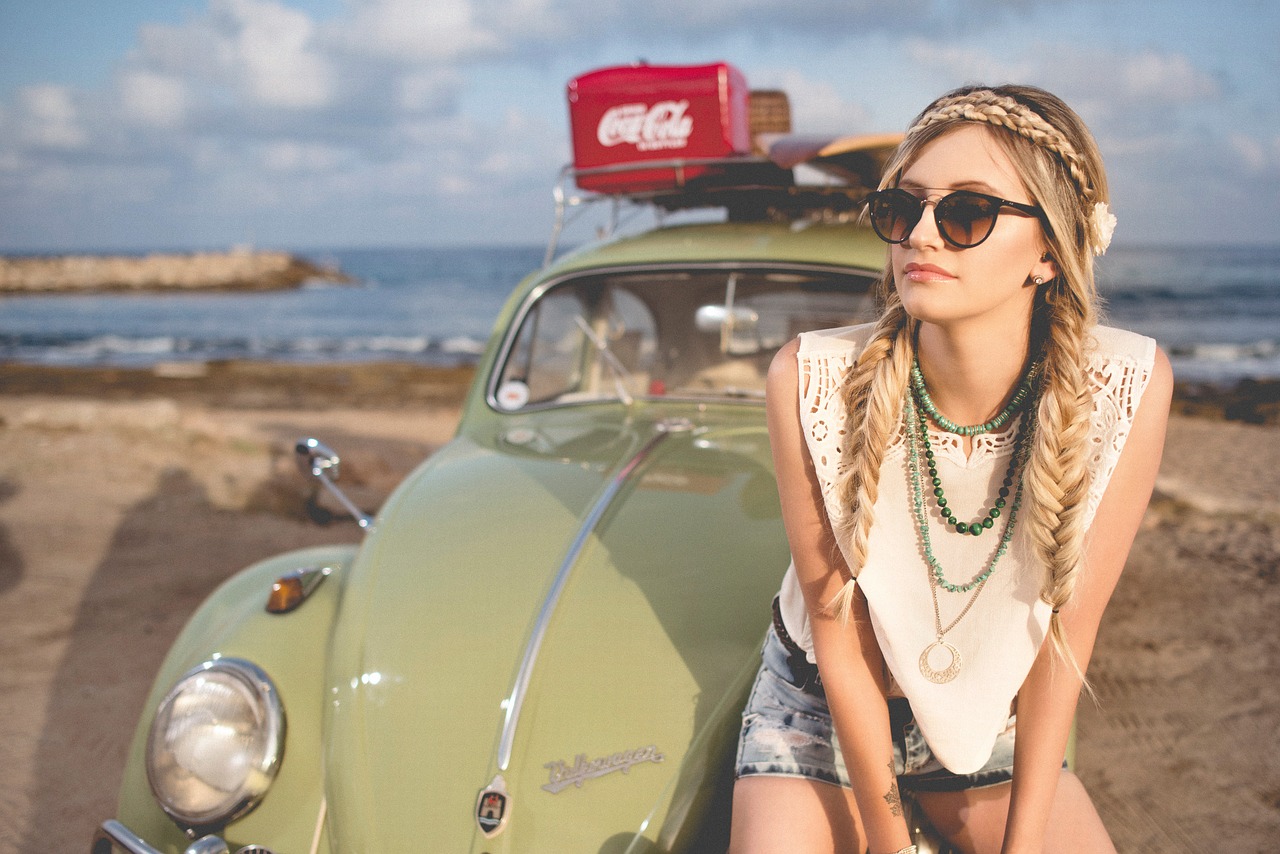 Industry Opinions
Some experts emphasize the cores of Boho. These are neutral colors and loose fabrics. Find out more about what they say here.
If you're going for pure boho, drop the jeans and go for neutral toned linen. They're also emphasizing texture—remember that velvet, crochet, and lace? Instyle also suggests another trend that's made its comeback in recent years. Statement sleeves can add visual interest to your outfit if you're willing to take a slight step away from flowing silhouettes.
Others are giving us more examples of mixing it up by suggesting denim, graphic tees, and shorts in fall. They're also giving us more pops of color, with dresses, bold floral prints, and a Hippie classic in tie-dye. Here the structured sleeves aren't showing up and most of the styles feel like an effortless summer breeze. If you have rompers from summers past, don't worry-those are still in.
Boho fashion and the freedom and creativity it embraces doesn't seem to be going anywhere any time soon. Keeping an eye on current trends will help you keep your wardrobe fresh and ready for your next adventure. Just listen to your inner fashionista—she'll never guide you wrong.
Look for more from here: https://www.stylesweekly.com/25-boho-fashion-styles-springsummer/.
Care and Keeping:
Before we go, let's talk a little bit about laundry. It can be one of the more tedious tasks on any chore list, but it's essential for the care of your clothing. Boho is made up of guazy fabrics, so it's important to keep an eye on the washing directions on the tags inside your garments. This will ensure that your clothing lasts as long as possible. Combining great quality fabrics and proper care will ensure your favorites are ready for every season to come.