Countless families have chosen to embrace movie nights as a cherished bonding experience, even if they do it just a couple of times a year. However, once you try it and see just how much everybody enjoys their time spent together, you will probably be keen to introduce it into your weekly schedule! While it takes a certain amount of planning, it will become second nature once you get the hang of it. Here is what to consider to have the ultimate family movie night.
The movie
Obviously, the most important aspect of a movie night will be the movie itself. If your kids are old enough, why not allow everyone a chance to select the title for the evening on a rotational basis? Not everybody will have the same taste in movies, so this will help to ensure that each family member will get to watch what they really love at least some of the time, and will make them more open to trying new genres too!
If you are keen to stick to family classics, which is a good idea until your kids reach their teenage years, here are some firm favorites to add to your list:
The Jungle Book (2016)
The Wizard of Oz (1939)
Coco (2017)
Up (2009)
Inside Out (2015)
Snow White and the Seven Dwarfs (1937)
Paddington 2 (2018)
The Incredibles (2004)
E.T. The Extra-Terrestrial (1982)
Toy Story 2 (1999)
The food
This is the second most important aspect of any family movie night! While popcorn is obviously a non-negotiable, it definitely doesn't have to be the only item on the movie night menu. Whatever you decide to serve, it always makes sense to choose something that does not require utensils to eat. You should also steer clear of anything too messy unless you're keen to spend the remainder of the evening cleaning the sofa!
A lovely idea to keep in mind is to make the food yourself and rope the kids in too. Whether they are four or 14, they are bound to love spending time in the kitchen making delicious treats with their parents. Plus, cooking and baking with kids teaches them a number of lessons. For example, there is an opportunity to work on those math skills when it comes to measuring and calculating. Furthermore, there is a chance to work on coordination in terms of pouring, mixing, and, if they are old enough, chopping. Baking also teaches kids patience and precision.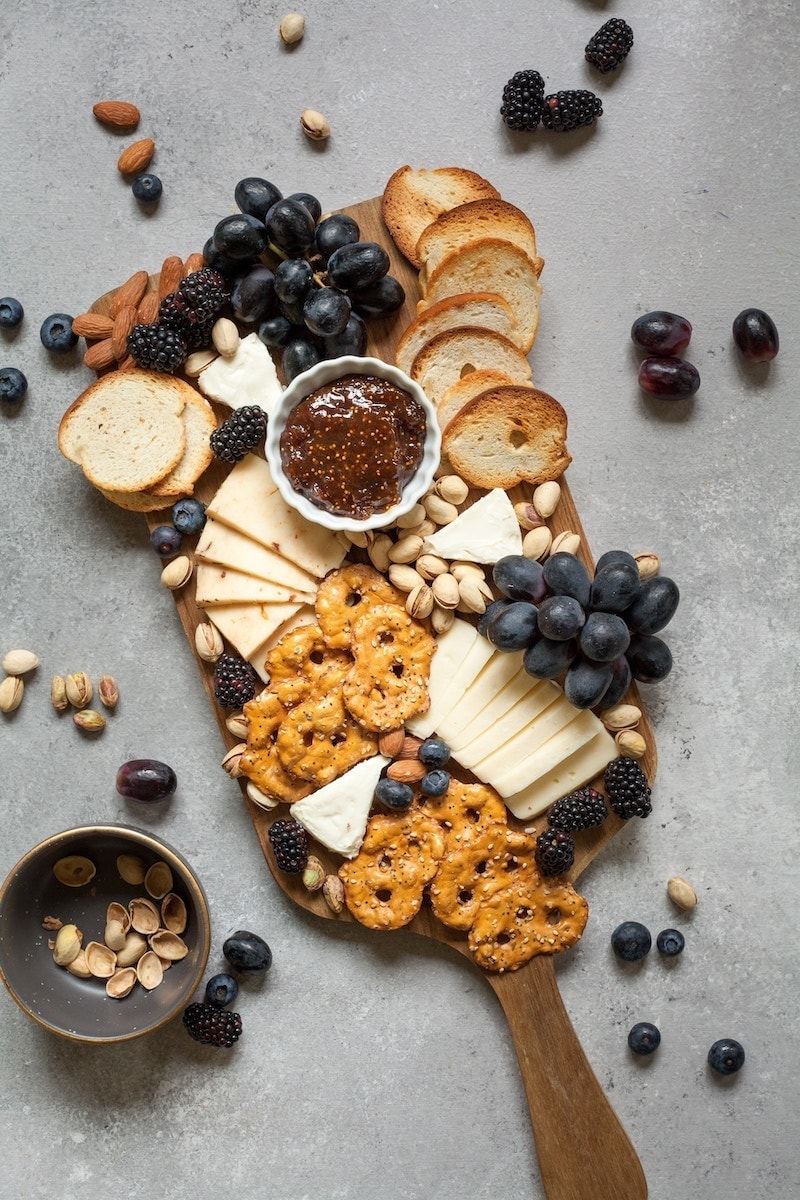 How about keeping things traditional and baking mouth-watering cookies? Most of the time, the ingredients for this movie night treat are simple, so even really young children can get involved in the preparation process. Here is a great recipe to try for chocolate chip cookies (always certain to be a hit with everyone!):
1 cup of caster sugar
2 cups of sifted plain flour
1 cup of melted butter
1 teaspoon of vanilla extract
1 teaspoon of baking powder
A sprinkle of salt
1 medium-large egg
A half a cup of chocolate chips
Simply measure and mix together, leaving the egg for last once you have achieved the right consistency. Add the egg and continue kneading and until satisfied with the dough. Place on a baking tray and into a pre-heated oven at 320 degrees Fahrenheit for 10 to 20 minutes depending on the size of the cookies. The bigger they are, the longer they will require to bake. VOILA! A tasty movie night indulgence in minutes.
Getting comfortable
Now it is time to decide how you actually want to watch the movie. Are you going to do it the traditional way in front of the television on the sofa? Or are you all going to snuggle up on a mammoth SumoLounge beanbag chair? Alternatively, you could opt to build a cozy fort or watch the movie on a tablet or laptop while camping outside. Another amazing idea to consider is renting an old-school movie projector and hanging a sheet in the backyard. That way, you get to watch a film like the good, old days under the stars which is sure to be a new experience for the children!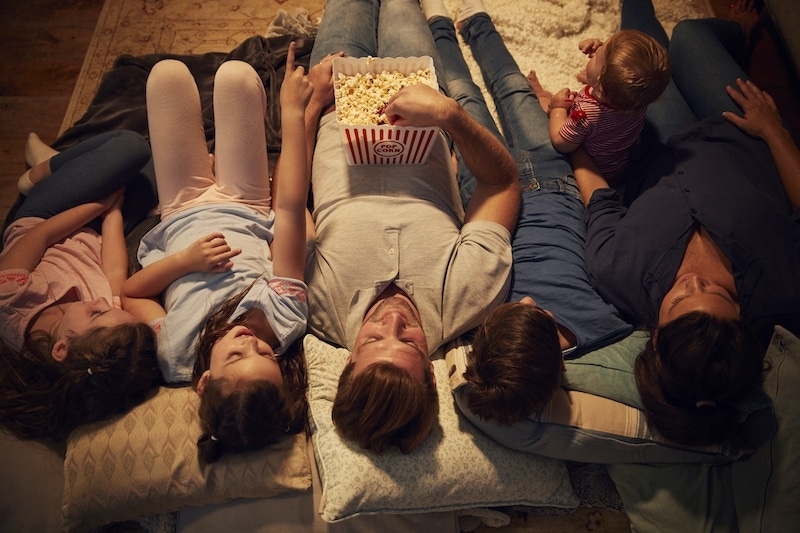 Ultimately, there are so many ways to customize the experience if you are not afraid to get creative. Remember to change it up every now and again, especially if you tend to indulge in movie nights on a regular basis. It is a great way in which to keep everyone interested and engaged in the experience.
The little details
The next step is to decide when you will be hosting the movie night. Some parents opt to take things to the next level by sending out invites to the kids based on a movie theme according to the film selected. While it might seem a bit over the top and unnecessary, it is these small details that really work towards making the experience special and memorable. Alternatively, you could always plan the movie night to be a surprise, although you will want to make sure that your kids haven't planned to meet up with friends beforehand.
If you are having a fun movie night for a special occasion, such as a birthday party or Halloween, consider all dressing up too. The children will have such a blast with this and it is sure to make for a number of amazing family pictures to look back on with fondness.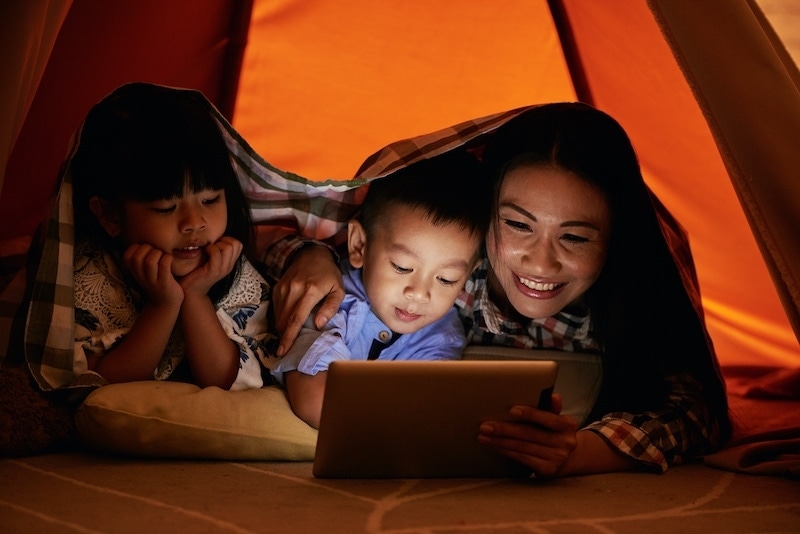 Finally, be certain that you get rid of any distractions that might interfere with the flow of the movie night. Many families opt to make the living room a technology-free zone when the movie is on (aside from the TV, of course), so that everyone remains present without scrolling through their smartphones every few minutes.
Make movie night a tradition in your household starting when your kids are still young and you can be sure that it will be something amazing that you will all enjoy together well into their teenage years and beyond. Don't be surprised when they are in their thirties and are still asking you when the next one will be taking place!