In 1998 Cuba was on the verge of significant change. The country's architecture and daily life were in a state of flux, and its people were anticipating an uncertain future. During his trip, photographer Andrew Moore visited Cuba to meet and photograph people in their homes – taking more than 700 8 x 10 color negatives during that time, providing a unique visual record of a particular time in Cuba's history while primarily focusing on its architecture.
In Moore's opinion, Cuba's magnificent homes and generally lavish interiors with marble and gold accents are shown tinged with deterioration: Paint flaked off a ceiling to expose structural wooden slats, shattered windows are ignored, and mismatched outside seating and contemporary appliances become out-of-place furnishings in once-elegant rooms.
The beautiful photos, primarily taken in urban metropolises, are proof of architecture's power to react to and influence a community's culture. Moore tells Freeyork that Cuba's capital, Havana, is towering buildings with tile roofs and high ceilings. The city features bright white walls in contrast to the vivid tropical colors of buildings and street decorations. "During the day, which is generally harsh, street lights are located far apart on both sides of the road, leaving deep shadows. At night, when it falls quickly, the city gets dark because there is little to no street lighting." Over time, the sun causes outdoor walls to bleach, and lush green tufts sprout from window boxes and landscaped homes.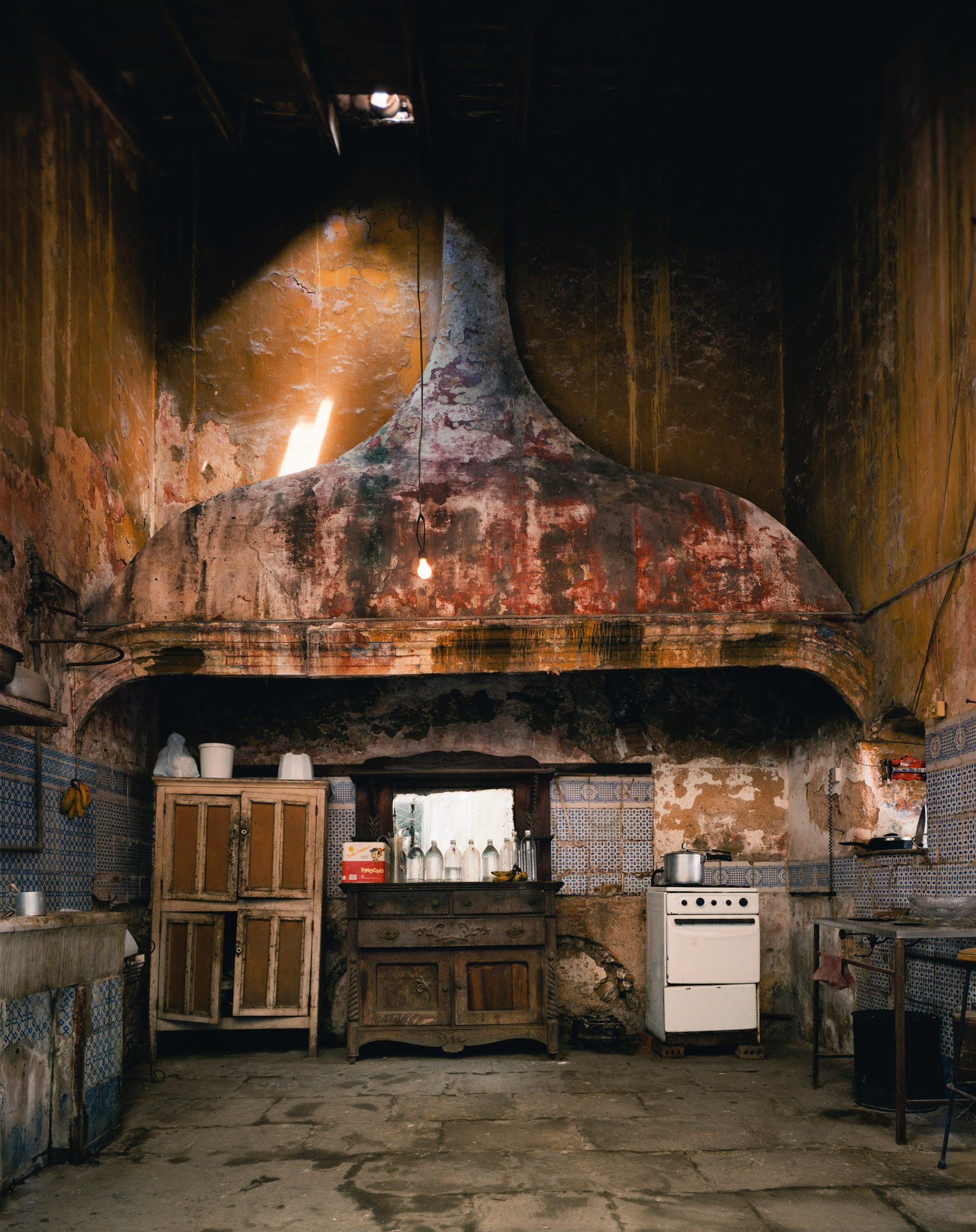 Moore photographed many of the structures built before widespread air conditioning and had not been significantly renovated. This resulted in hundreds of residents living together in a facility constructed for single families during his stay—between 1998 and 2001, the United States imposed trade restrictions on Cuba. The photographer adds:
The solars are the families that live in these homes. The term "solar" is used to describe such communities. Havana may appear like a city inside out with these crowded living circumstances and the tropical climate: the overflowing roads resemble a massive living room during their exciting activity. As a result, it became critical for me to show this particular city and nation's architectural fabric in the context of its inhabitants.
While often seen in the background of the shot, residents provide warmth and personality to the series. The collection was made using both Moore's and local people's voices. He met with assistants Ondrej Kubicek, Laurence Dutton, Kevin Fletcher, Bart Michels, and locals and heard their stories translated by his buddy Paquito Vives. "We learned about the city by walking its streets, knocking on doors, and talking with the population about their city's history," he adds. "People constantly complained about the state of their homes, but they were always kind and most gladly invited us into their homes for a quick cup of coffee and lengthy talks."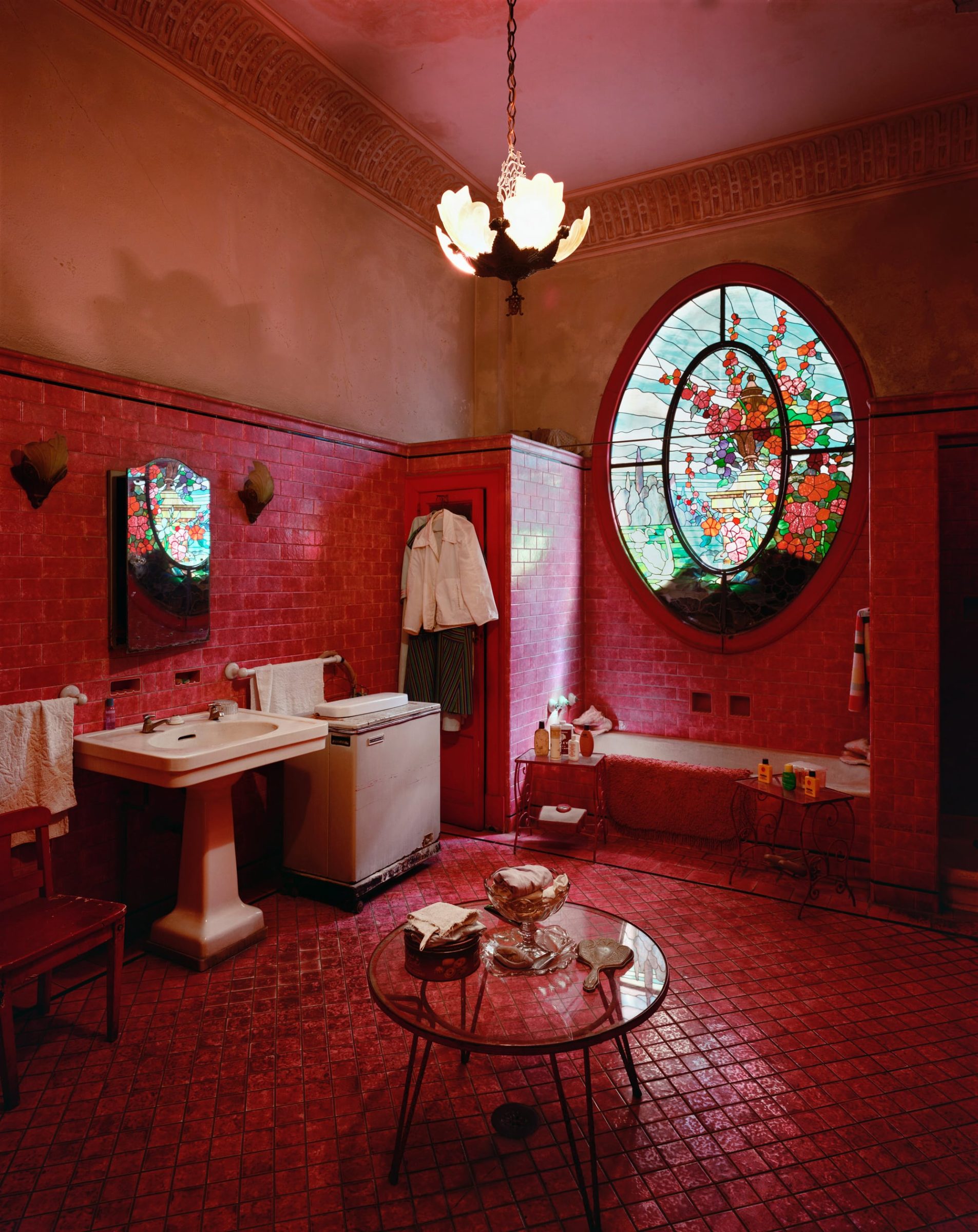 Professionally, for Moore, this enormous body of work was his first opportunity to bring "color harmony, natural light, deep and shallow space, narrative detail, cultural history, and the human form" together in a single shot. The aesthetics were inspired by Julius Schulman's photographs of Mid-Century Modern architecture and how people arrange themselves within space, a prevalent subject throughout his vast collection of locations in Russia and Ukraine, New York, and Detroit.
Moore has produced six volumes of his photographs, and two of the most recent, Blue Alabama and Dirt Meridian, are currently available at Bookshop. He has been inspired by nature and its various beauty from a young age. He's currently working on a solo exhibition featuring Hudson Valley vistas unveiled in 2023 at Yancey Richardson. Check out his website and Instagram for more of his work until then.