If you thought there was only one type of kiln for pottery, think again! These ovens vary significantly, and we're here to help you choose the right one.
Here are five factors to consider when buying a kiln.
Your Needs
TypesOfKilns.com does a fantastic job describing varying kilns. Each kiln is designed to address specific needs.
For example, you need to consider the size of your work. Do you need a kiln to bake large pieces or smaller ones? Depending on the item you want to bake, it's also necessary to consider the temperature range the oven can fire to.
And finally, the type of project you're undergoing will determine the type of kiln you need. You may need a side-fire kiln, a top-fire kiln, or both.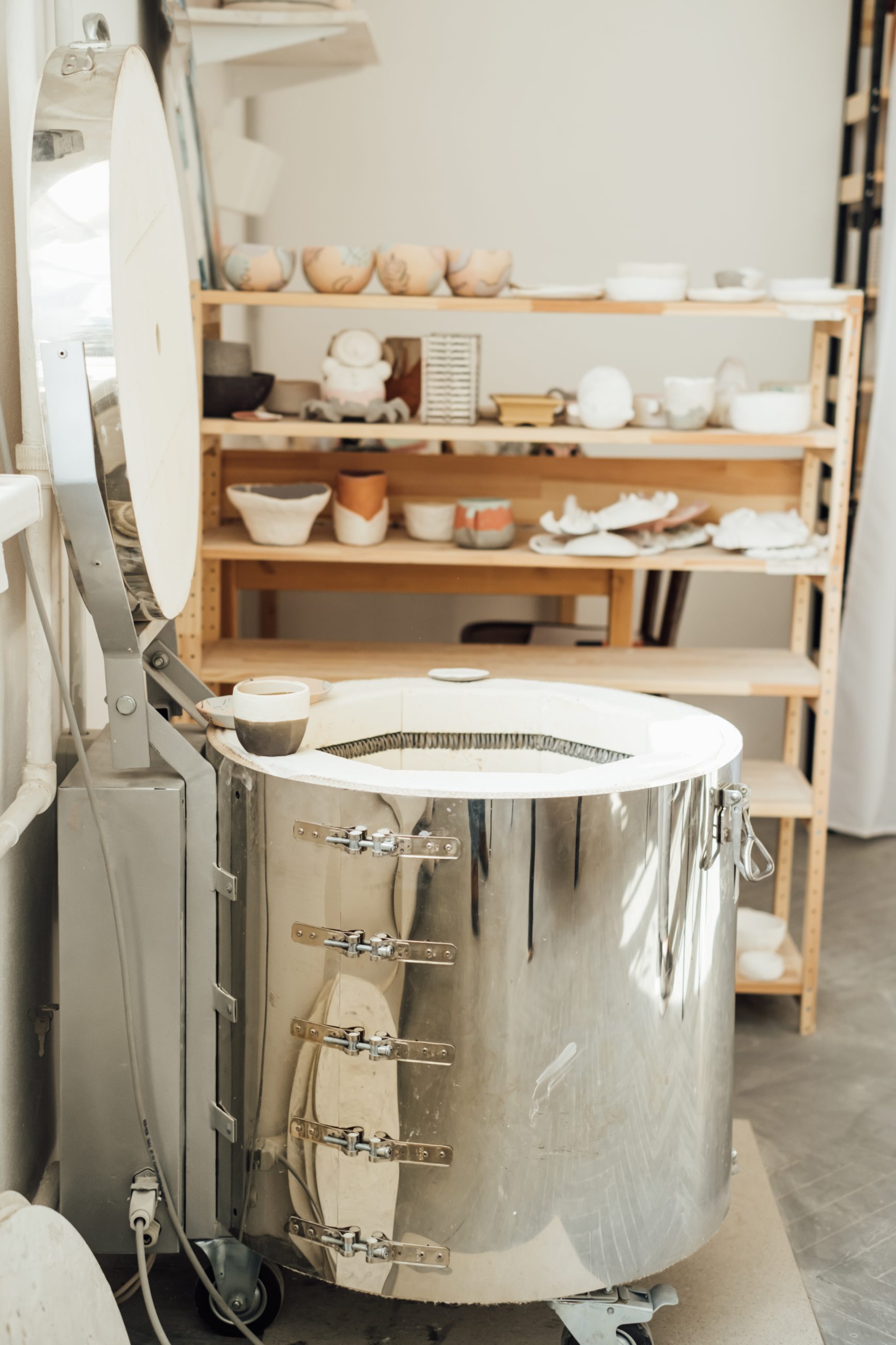 Space Available
Kilns come in various sizes, meaning the amount of space you have will impact your choice. You must have adequate space with an electrical outlet for the kiln.
Experts advise that when fixing your kiln, you should allow a space of about 12–18 inches between the kiln and the wall. Not only that, you must fix the oven so that you can easily access it for purposes of use, maintenance, and repair.
Additionally, you must ensure the kiln will not be placed close to explosive or flammable materials in your home or workplace. The place must also be well-ventilated. Make sure you follow all the manufacturer's instructions in the owner's manual or contact them directly if you have any concerns.
The Shape
The shape of an oven matters a lot because it will determine the space it can occupy. The most popular options are rectangular and square ovens, but there are other shapes, such as octagonal or circular ones.
If space isn't an issue, the shape can be considered for aesthetic purposes. For instance, some people like octagonal ovens because they are attractive.
Heat Source
Once you've decided on the temperature range, size, and shape of the oven that you need, you can think about your heat source.
You can consider four main heat sources: electricity, propane, natural gas, and wood. If you settle on an electricity-powered oven, you must make sure the kiln is close to a socket where it can be plugged in.
You must also consider other electricity needs like the ventilation system, blowers, and potter's wheels. If the oven is far away from a socket, you may be forced to use a long cable, which can be dangerous.
If you want an oven that uses propane or natural gas, ensure your gas tank is large enough to fire the kiln and other needs. Also, make sure the tank has adequate pressure. Finally, if you want to buy an oven that uses wood, make sure you can source wood quickly and easily.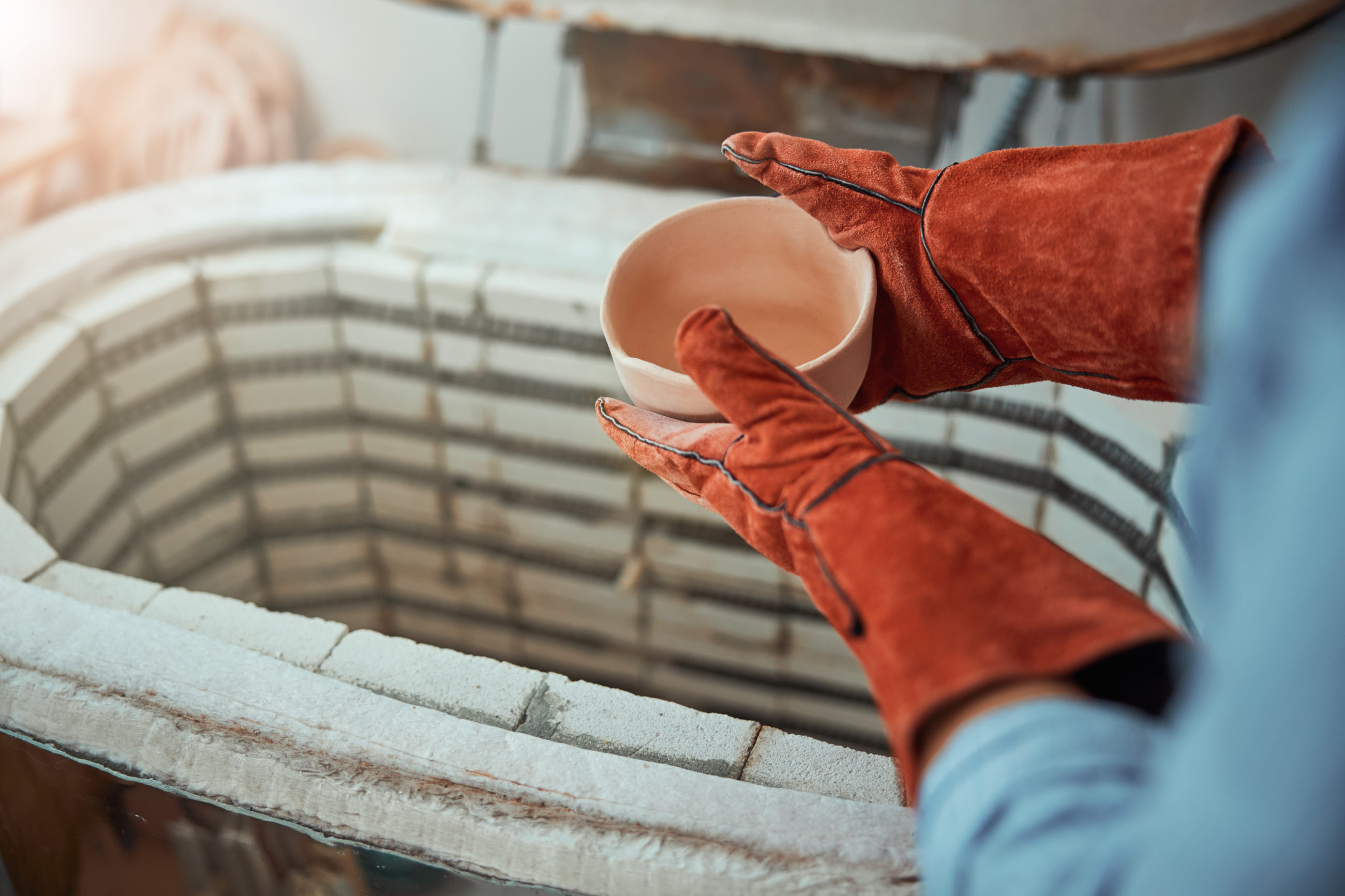 Insulation
Kilns are designed differently. Some have better insulation than others. Insulation refers to the ability of the oven to hold heat. An oven with poor insulation will lose a lot of heat, making it expensive to operate.
So, before you buy an oven, find out from the dealer how energy-efficient it is.
Final Thoughts
If you've never used a kiln before, choosing one that can satisfy your needs would be a big challenge. However, by considering the above factors, you can easily get a good oven.
You can also talk to people who already have kilns so that they can recommend the best ovens for you. After buying a kiln, be sure to follow the manufacturer's instructions to use it safely. Happy pottery making!