Experimental 5-part food art and photography series exploring the concept of food engineering.
In this series, classic hardware equipment is creatively combined with everyday fruits and vegetables on an earthy soil background, resulting in an unexpected visual collage and encouraging the playful yet poignant question: where is our food coming from?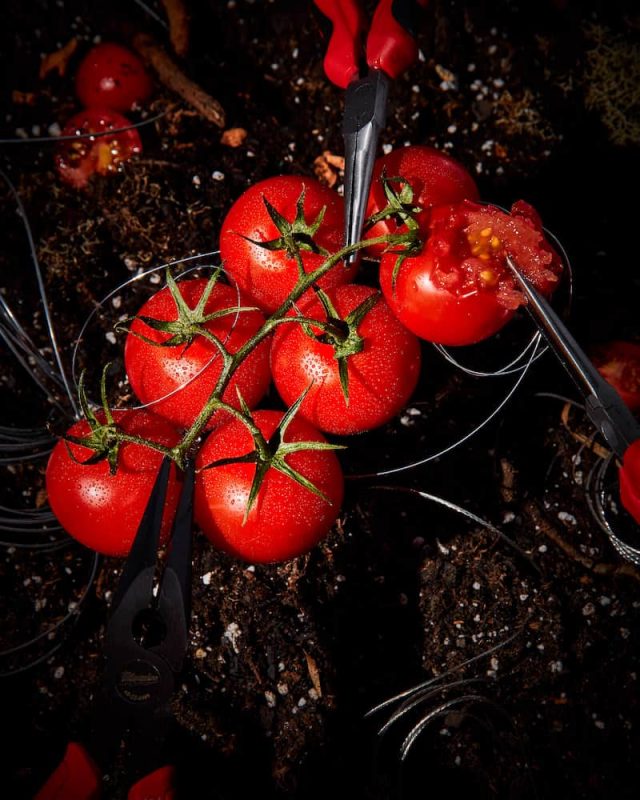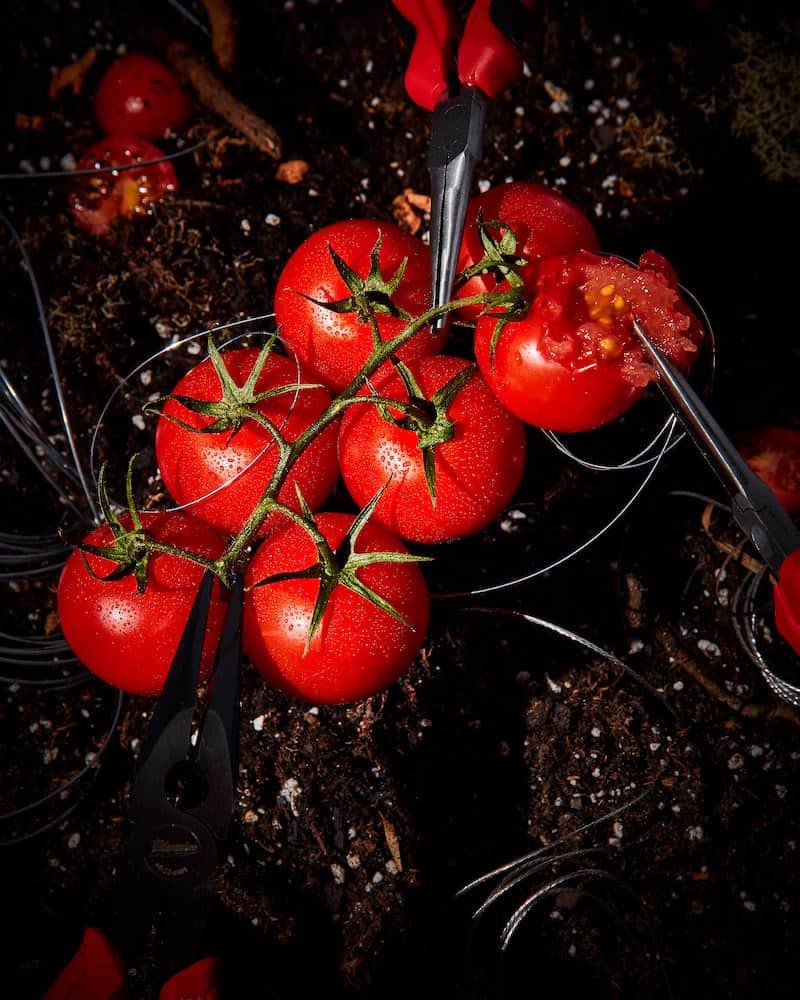 The full FOODWARE series can be seen at this link:
Monkey Wrenching Bananas
Plying Tomatoes
Screwdriving Oranges
Bolting Berries
Measuring Melons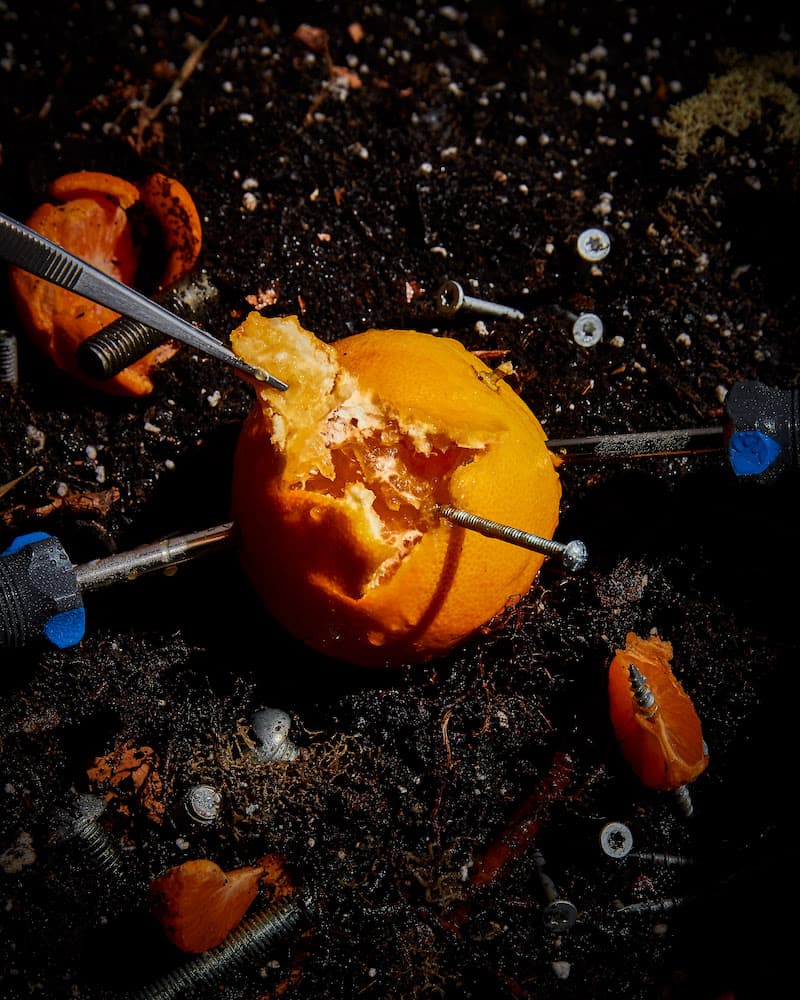 Produced by creative team Anna Keville Joyce (Food Artist + Culinary Creative Director) and Henry Hargreaves (Food Photographer). Both are food-focused creators who thrive on exploring the beautiful, surprising, and even uncomfortable sides of our contemporary gastronomical circumstances.
Concept & Styling: Anna Keville Joyce / Website (NYC & Buenos Aires)
Photography & Retouching: Henry Hargreaves / Website (NYC)