Scuba diving is one of the most popular water adventure sports today. While diving can be done in lakes and rivers, most scuba diving enthusiasts prefer the ocean as it presents a world that is majestic and mysterious at the same time. If you are new to this sport, you need to undergo a basic training course. As you would be exploring the underwater on your own, proper training is absolutely necessary. Scuba diving is practiced in several places around the world. Here we have presented top 22 scuba diving destinations that diving lovers should go to.
Maldives
Being home to almost 1,900 islands, the Maldives abounds in beaches and lagoons. Quite evidently, it is abode to a rich marine life comprising a multitude of fishes and coral reef.
Broken Rock, Kudarah Tila, Maaya Thila, Gangehi Kandu, etc. are some of the places where you can go scuba diving. Some of the places like the Maaya Thila also have nighttime diving. Some of the marine life found in the Maldives includes different types of sharks, manta rays, moray eels, stonefish, octopus, turtles, etc.
Philippines
Besides diving fanatics, this place is highly favored by underwater photographers. Sabang Bay in Puerto Galera is one of the best places to enjoy scuba diving in Philippines. Divers and enthusiasts suggest early morning time to go diving when the beach is practically empty. You get the opportunity to explore and view its marine life quite peacefully. Dragonets, leaf fish, frogfish, etc. can be seen under this expanse of blue waters. Do not forget to take your underwater camera too.
The Great Blue Hole, Belize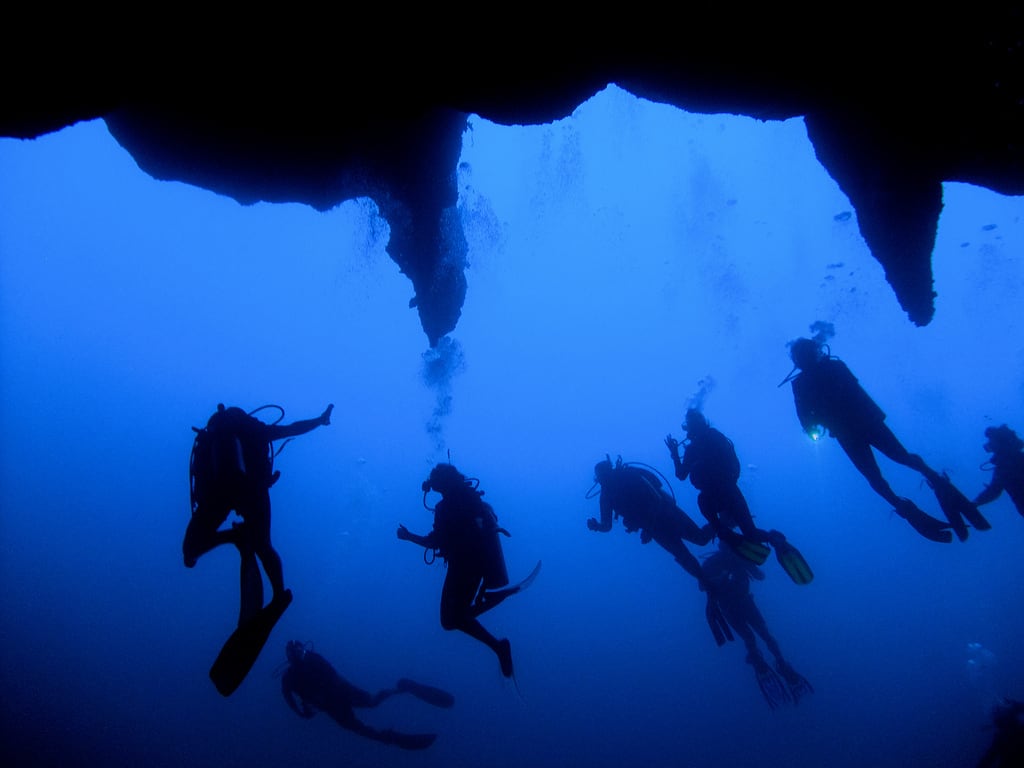 If you want to experience diving in a unique way, the Great Blue Hole in Belize (Central America) is the perfect place to visit. It is a large submarine sinkhole which is 407 ft. deep. This amazing hole houses varieties of fishes like Caribbean reef shark, hammerheads, bull shark, Midnight Parrotfish and several other types of fishes. This place was named as one of the Top 10 Amazing Places on Earth in the year 2012 by Discovery Channel.
Koh Tao Island, Thailand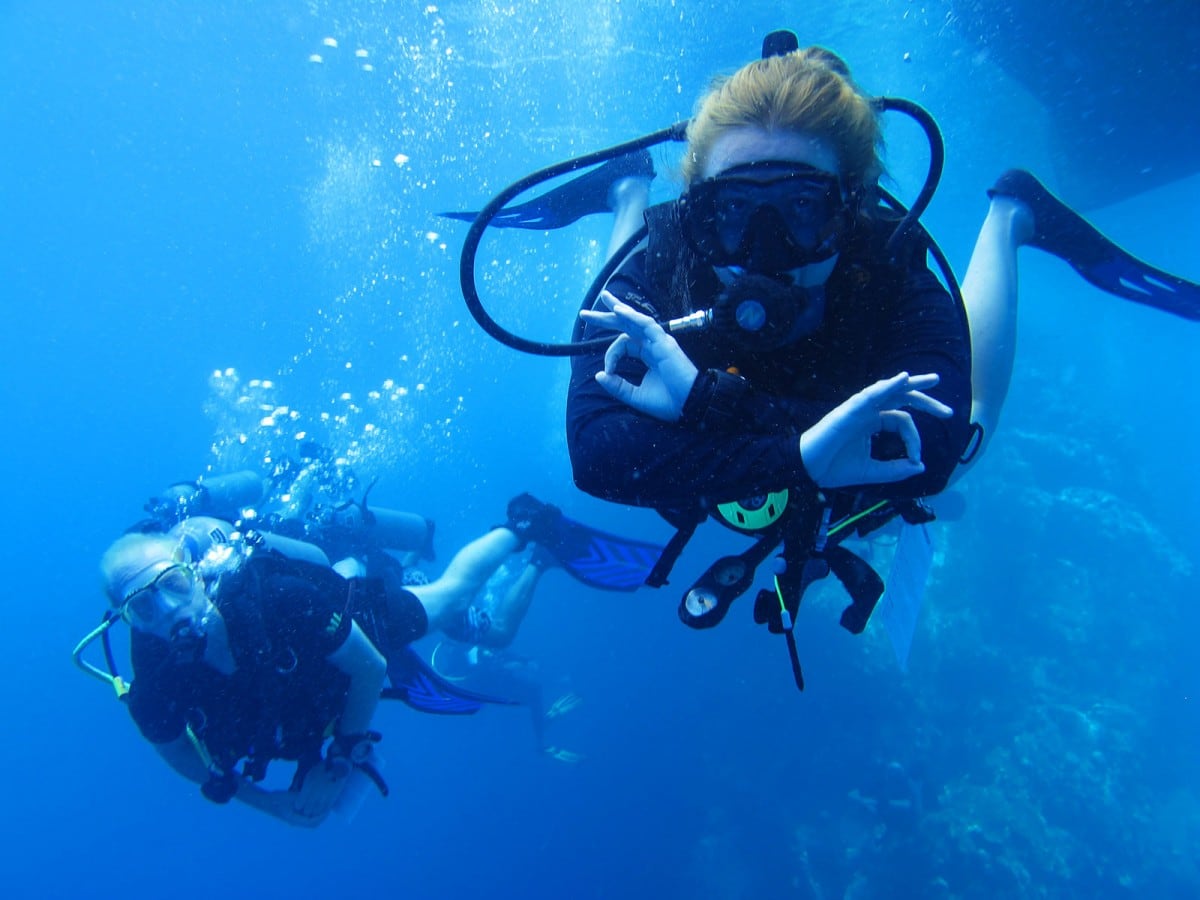 Known as the paradise for scuba diving, Koh Tao is a small island in the Gulf of Thailand. If you have never tried diving, this is a great place to start as there are several agencies that conduct scuba diving courses on the island. Once you master the sport, you get the chance to dive and swim with whale sharks and grey reef sharks amongst colorful reefs.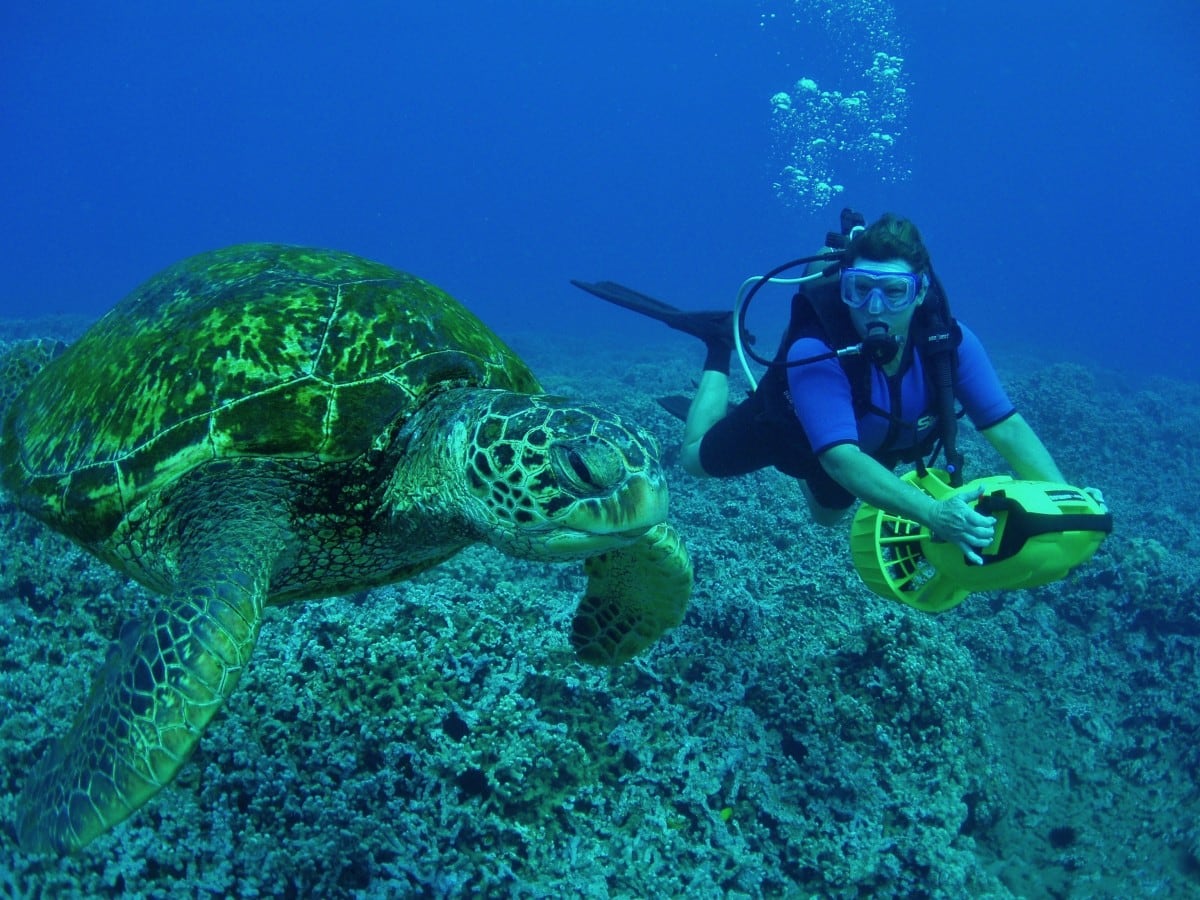 Scuba diving in Hawaii is a great experience for both beginners and experts. One of the largest marine reserves around the world, Hawaii is home to some of the most exotic marine species found on earth. Kailua Kona in Hawaii is the most popular place for scuba diving. Here you get to view colorful tropical fish, sharks, whales, giant sea turtles, etc. during your diving trip.
Bali, Indonesia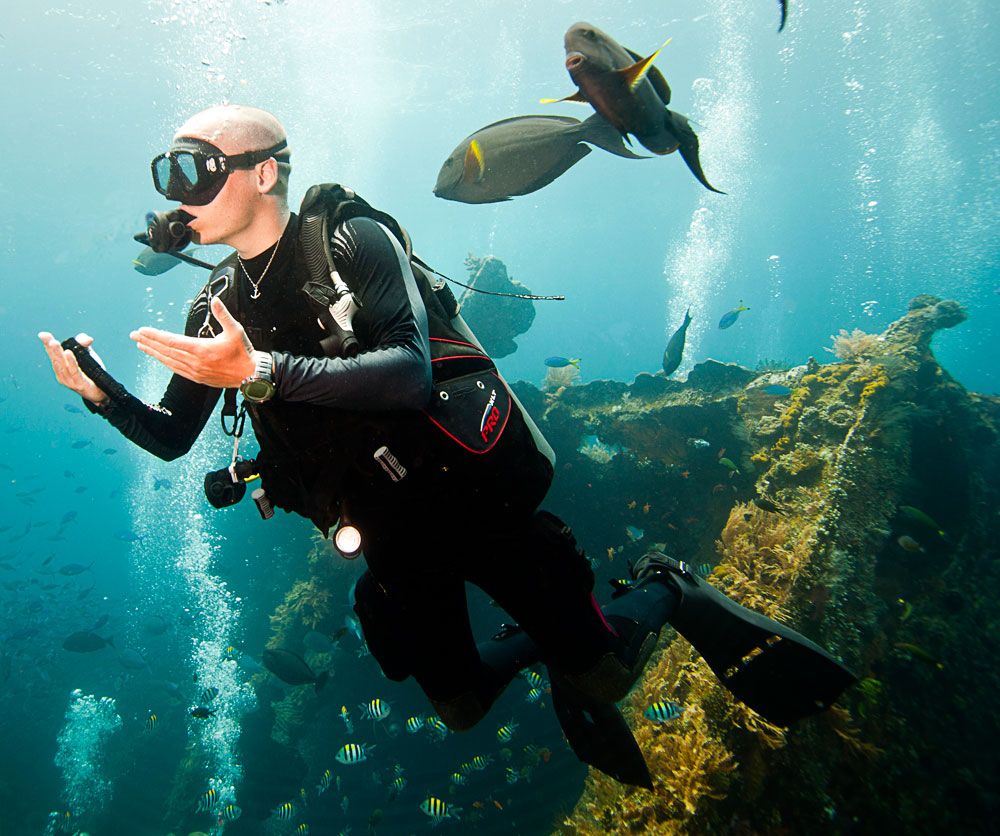 Bali, one of the most sought after honeymoon destinations, is also a great place for scuba diving. It would be a great romantic adventure that you can undertake with the person you love. Some of the best places for diving in Bali are Nusa Penida, Tepekong, Sanur, Manta Point, Tulamben, and Amed. The variety of marine life of Bali would leave you in awe.
Sipandan, Malaysia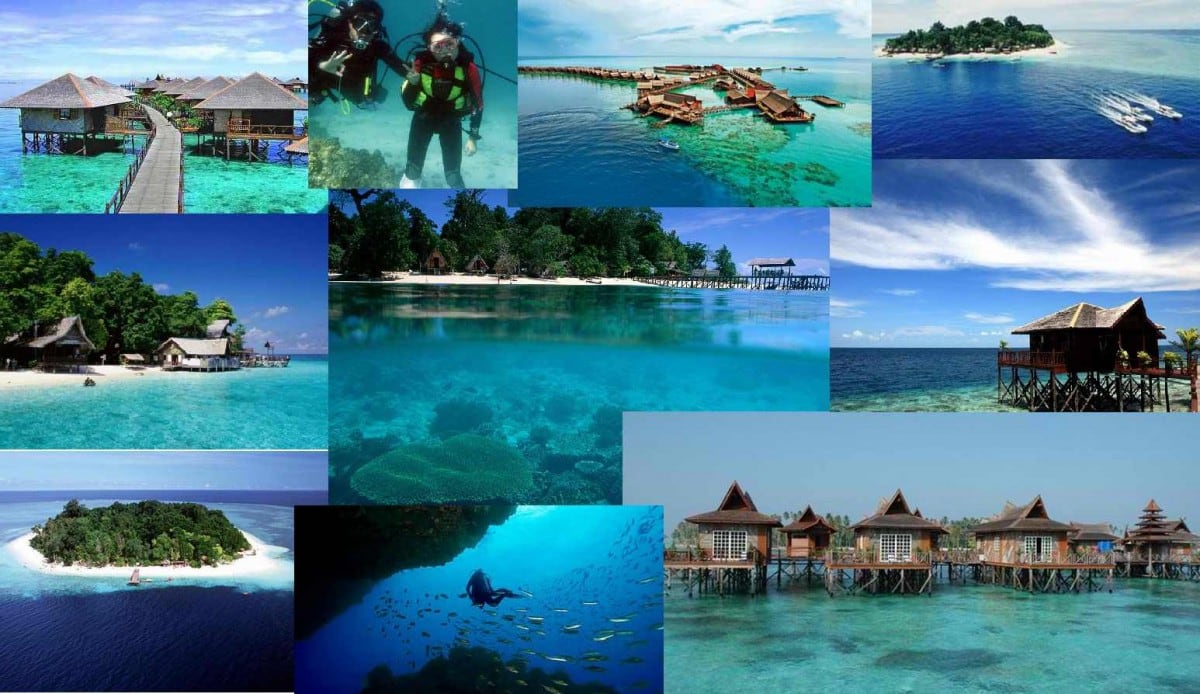 A visit to Sipandan, Malaysia, will expose you to a marine life that you have never explored before. It is home to around 3,000 types of fishes and at least hundred varieties of coral species. You can observe fishes like triggerfish, manta rays, whale sharks, angelfish, and different varieties of sea turtles. This oceanic island is definitely a must visit for scuba diving lovers.
Utila, Honduras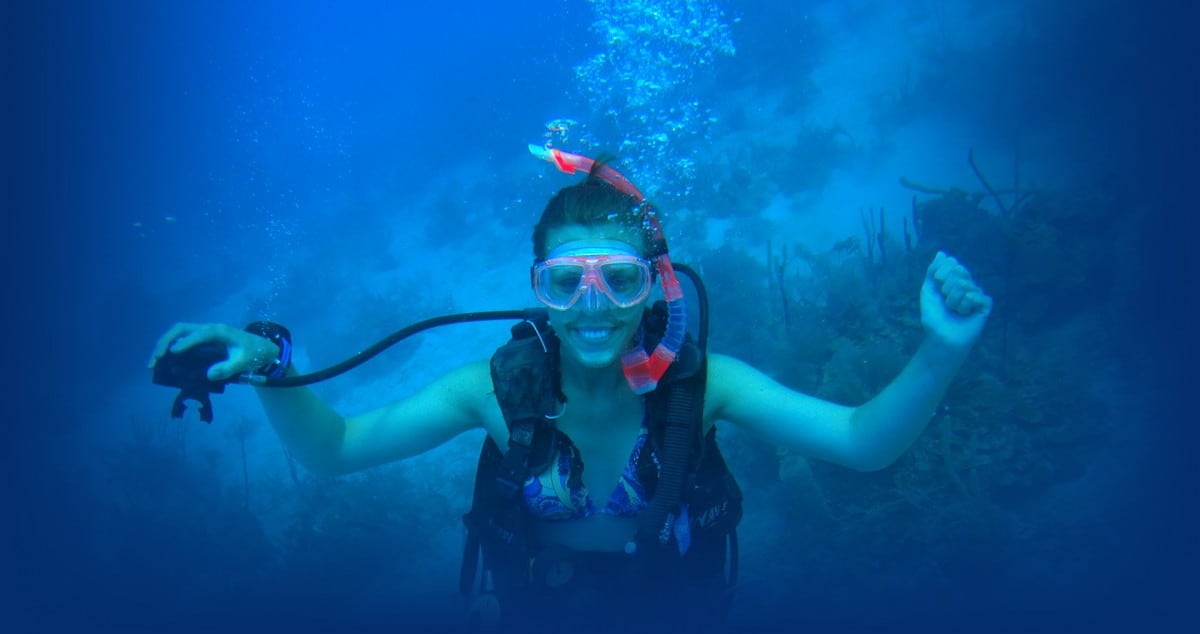 Utila, the smallest island in Honuras, is one of the well-known places for scuba diving. It has more than 80 diving sites, each providing the diver with a chance to explore extensive reefs and the unusual marine life of the place. You get the opportunity to see the whale shark here. Some of the most popular diving spots are Black Hills, Great Wall, Spotted bay, and Blackish Point.
Micronesia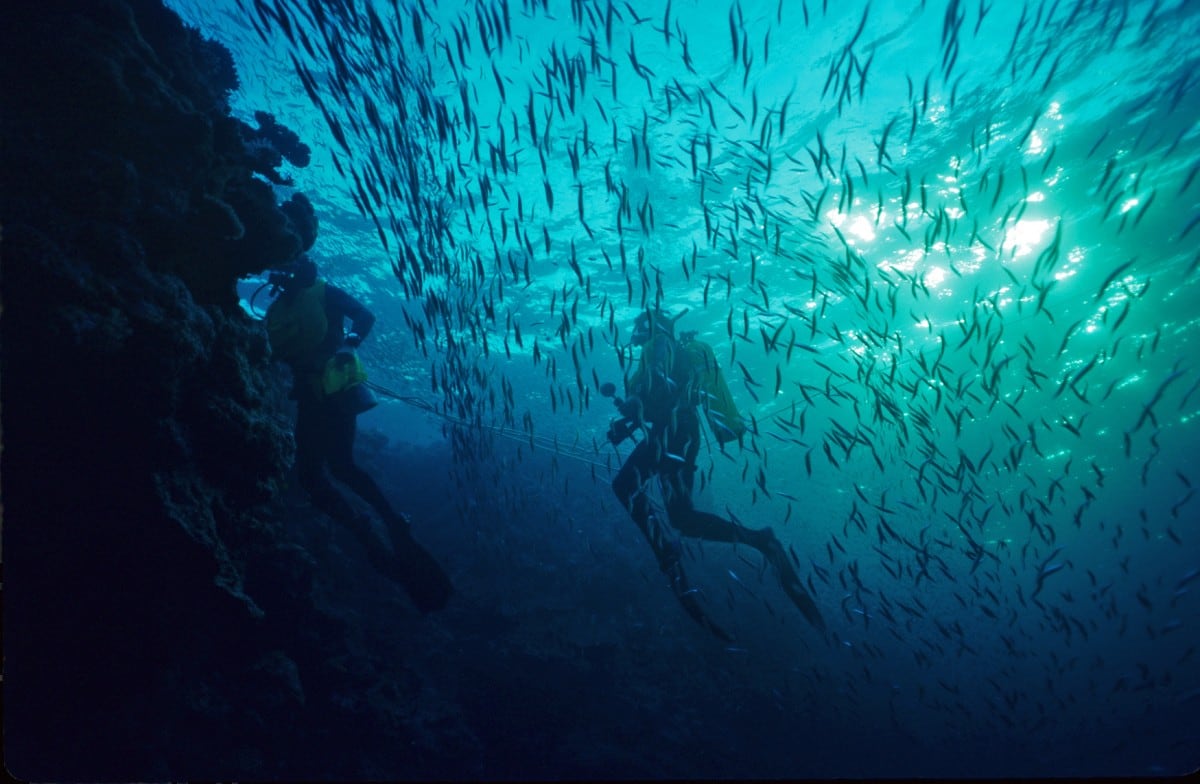 A group of small islands in the Western Pacific, Micronesia is one of the best places for scuba diving as it is a place where you will find different types of reefs, macro critters and ship wrecks underwater. Apart from these, the marine life that it offers is something unique with a variety of fish and coral species. Some of the places that you can go diving in Micronesia are Yap and Guam.
Gili Islands, Indonesia
Known as the Turtle Capital of the World, Gili Islands is popular for warm water scuba diving. Among the 25 scuba diving sports in these Islands, some of the most popular ones include Gili Air, Trawangan, Meno, etc. The topography of the place with its slopes, canyons, walls and ridges would enchant the explorer in you and so would the marine life that includes octopus, white tip reef sharks, turtles, lionfish, and cuttle fist.
The Great Barrier Reef, Australia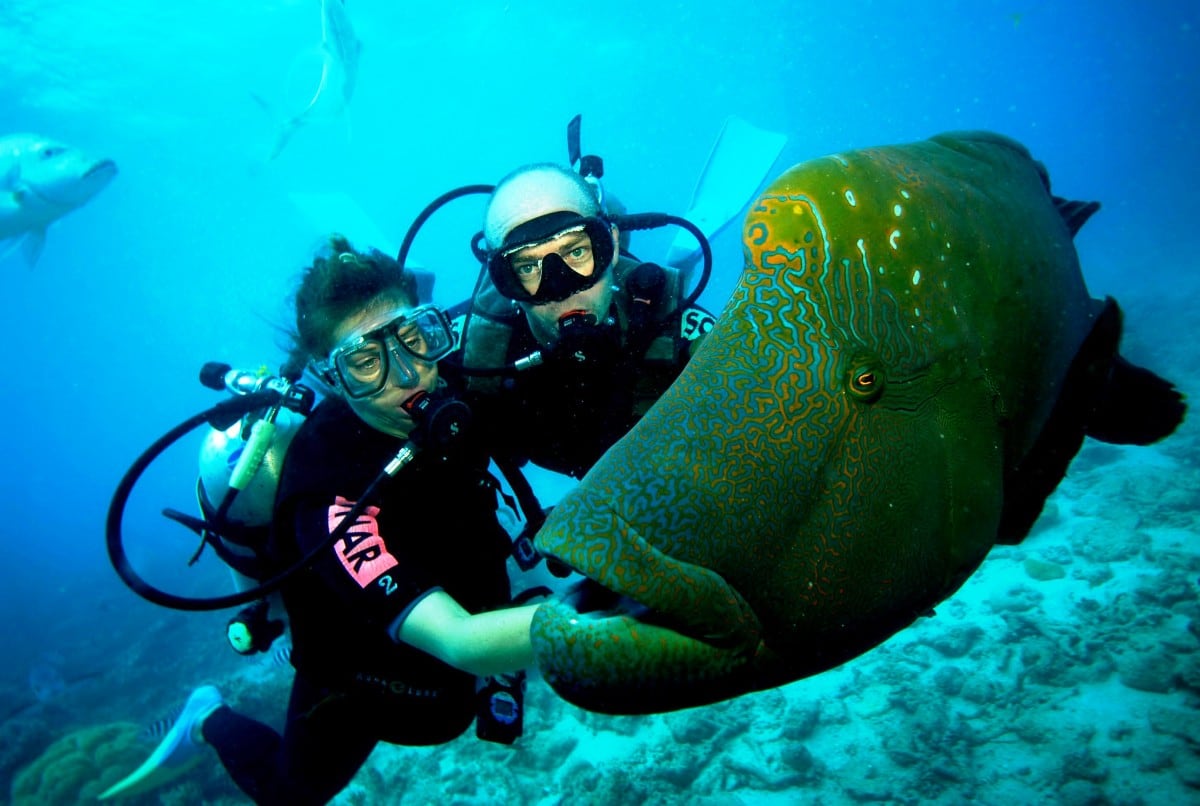 Popular for its amazing scuba diving locations, the Great Barrier Reef in Australia has abundant of marine life, coral reeds and stretches to 2300 km. It is a good place for diving for both beginners and advanced divers. There are shallow spots for first timers, while experienced divers can venture into deeper sites. Whichever site you choose to dive, you will definitely be able to see a variety of fish species, corals, reefs, and other such amazing sites under the water.
Cocos Island, Costa Rica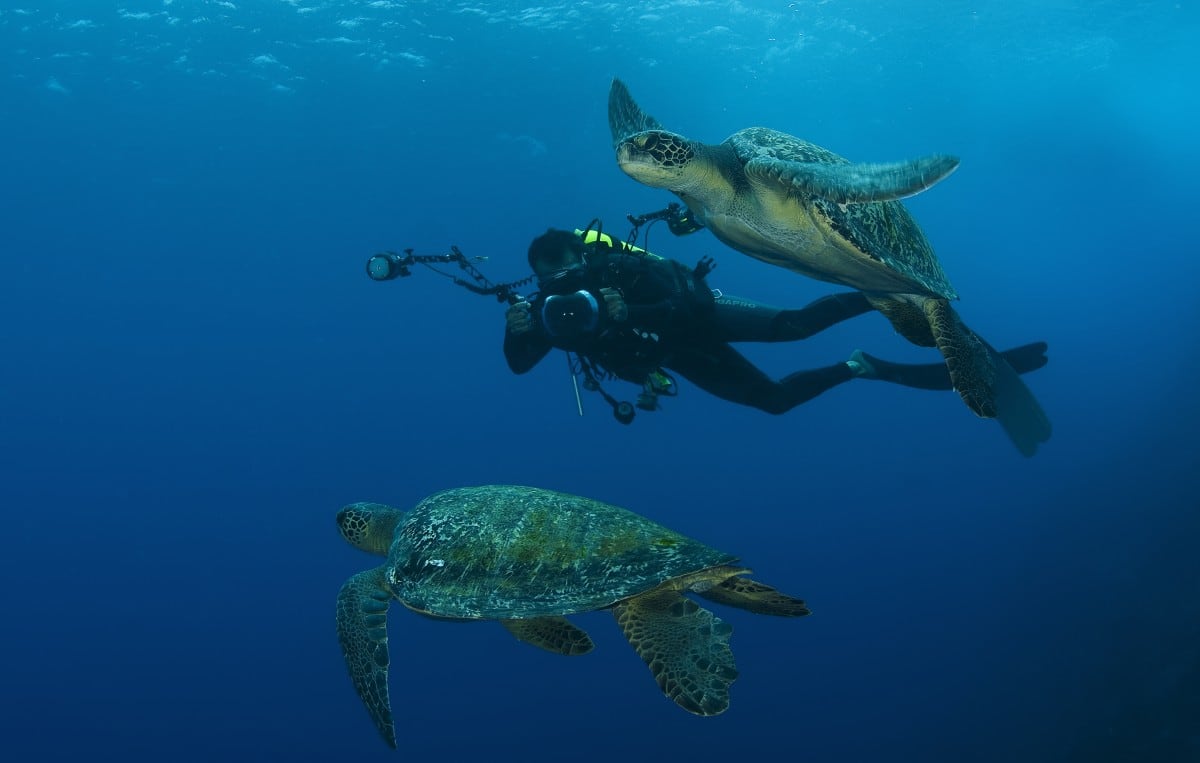 The Cocos Island in Costa Rica is a place of pure bliss for lovers of scuba diving. Located 550 km away from the mainland of Costa Rica, the Cocos Island has 20 diving sites. The beauty of the island, along with underwater remains untouched by humans, makes it one of the best places for diving. While scalloped hammerhead sharks are the main attraction of this Island, some other types of sharks that you can observe here include guitar sharks, Galapagos, blacktip sharks, etc. A variety of other fish species can also be seen.
Phuket, Thailand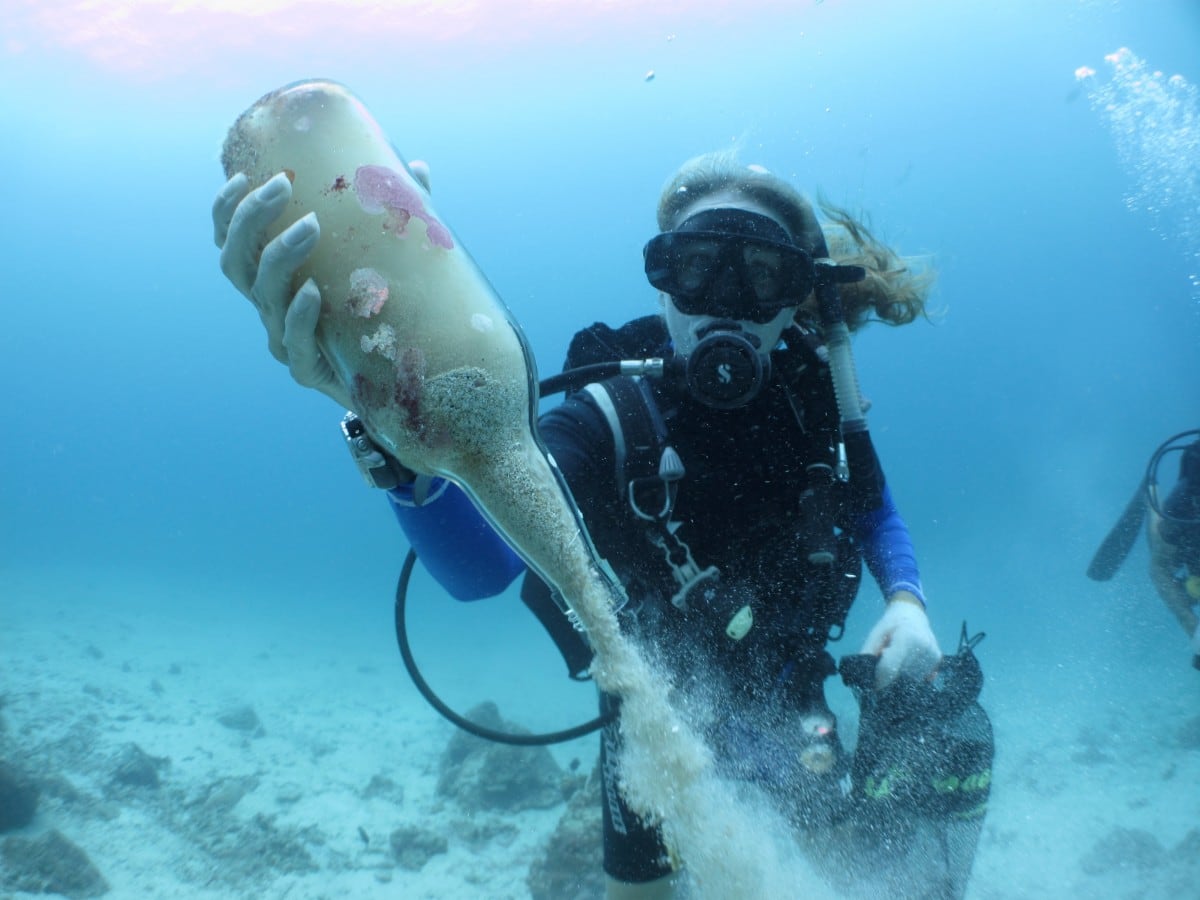 The Phi Phi Island and the Racha Islands are chosen as scuba diving vacations by many around the world. The exciting underwater of Phuket in Thailand has made it a popular diving destination today. You can enjoy the colorful underwater world of the Andaman Sea from one of the many diving spots in Phuket. Some of the members of the marine life here are Leopard Sharks, whale sharks, manta rays, etc.
Dubai, UAE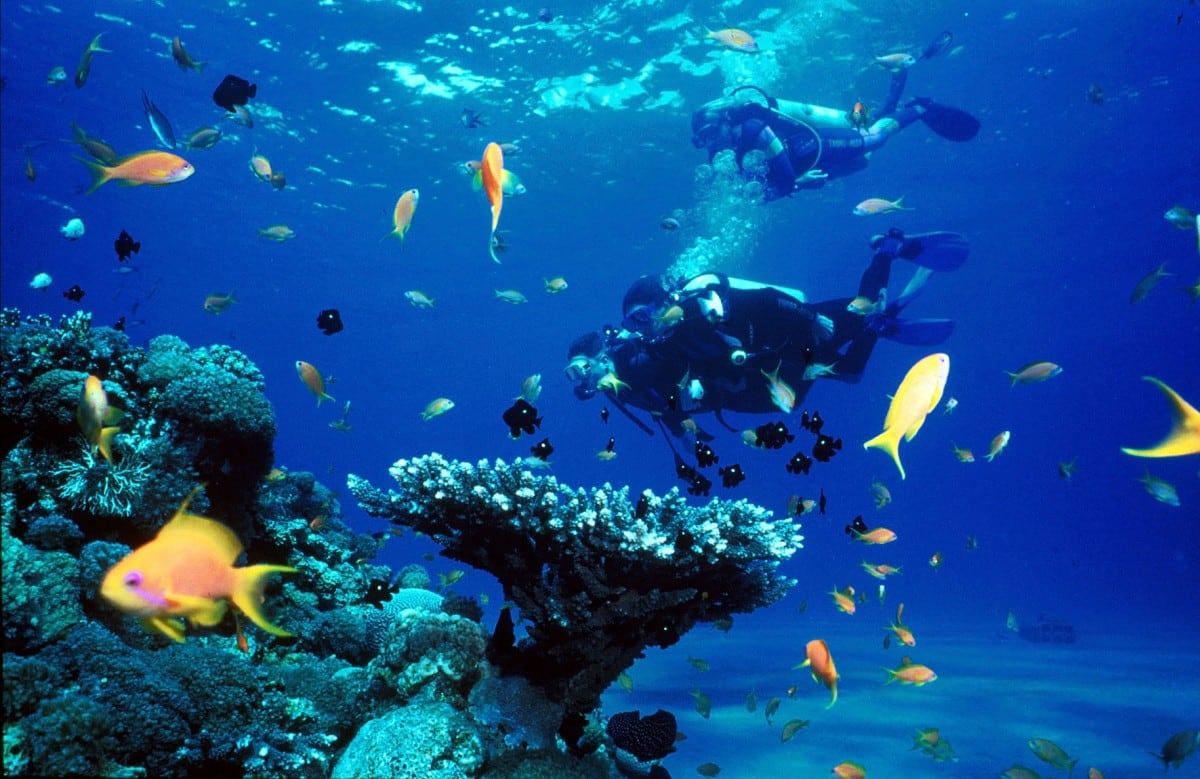 Scuba diving in Dubai gives you the opportunity to explore the underwater life in the Arabian Gulf. Rich in bio-diversity, it is home to several species of fishes and is a paradise for underwater photographers. Several hotels as well as tour agencies have scuba diving packages for scuba diving novices and professionals too. You can indulge in beach scuba diving and shore-based scuba diving in Dubai.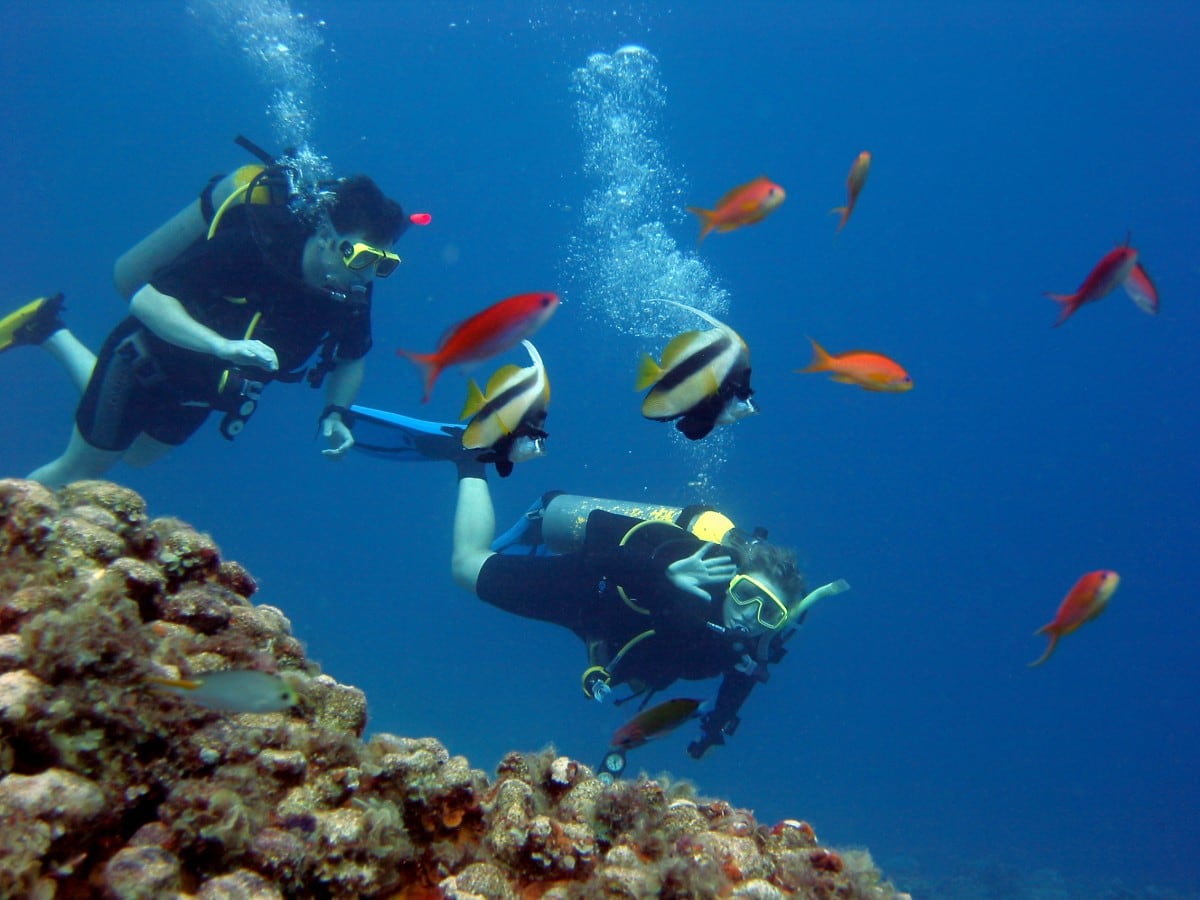 Considered as one of the seven wonders of the underwater world, the Red Sea in Egypt is a popular scuba diving destination. It is popular not only for its abundant marine life but also for its pristine coral reefs and astounding wreck sites. Named after the reddish hue created by the periodic algal blooms, the Red Sea has thousands of fishes and several varieties of soft and hard coral species. Many such factors make scuba diving in the Red Sea very interesting.
Mexico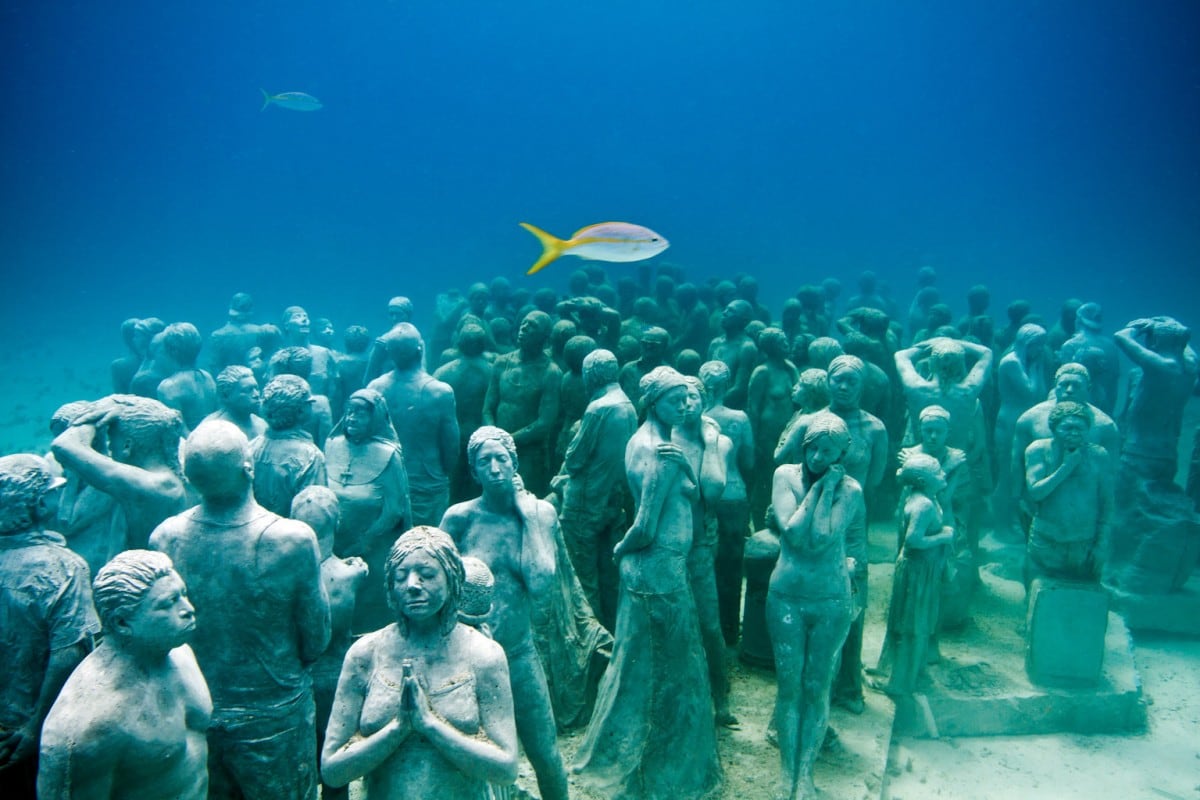 Mexico has a vast coastline with the Pacific Ocean on the West and the Caribbean Sea on the east. This makes it a great place to go scuba diving. The most popular place for diving here is Cozumel, which is also the largest inhabited island of Mexico. The underwater area has 18 miles of reefs and 200 species or tropical fish. Other places for scuba diving in Mexico are La Paz, Baja California, and Cabo San Lucas.
French Polynesia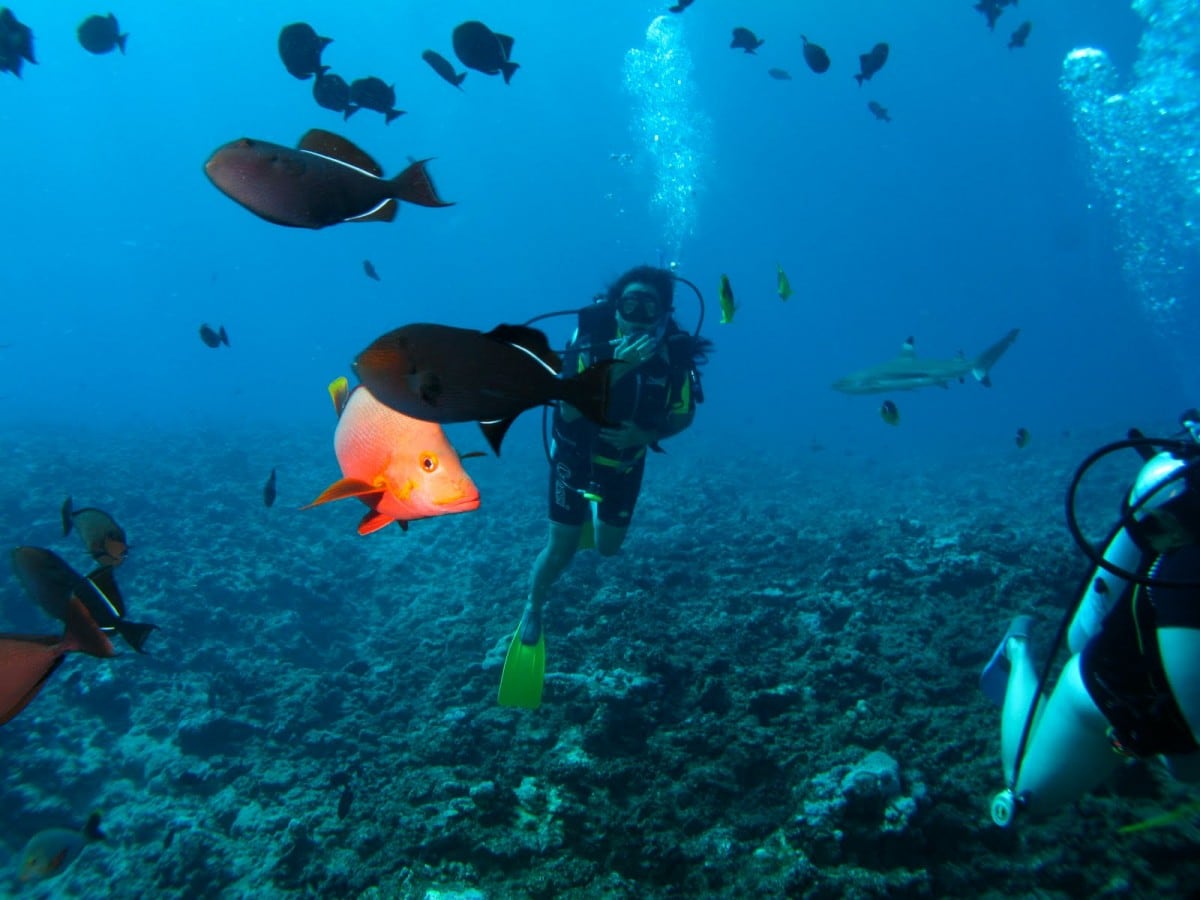 The French Polynesia provides an opportunity to go scuba diving in lagoons, ocean drop-offs and Passes. In short, it is suitable for both beginner level scuba divers as well as experts. Some of the islands which are famous for scuba diving in French Polynesia include Bora Bora, Tahiti, Huahine, Nuku Hiva, Manihi, and Moorea.
Ecuador
Ecuador is another place that scuba divers should not miss. With some of the most beautiful beaches and islands in the world, the ocean has the ability to leave you mesmerized due to the uniqueness of its flora and fauna. The Galapagos Islands of Ecuador is its most popular scuba diving spot, although you can indulge in the same in Isla De La Plata, Ayangue, Puerto Lopez islands as well.
Beqa Lagoon, Fiji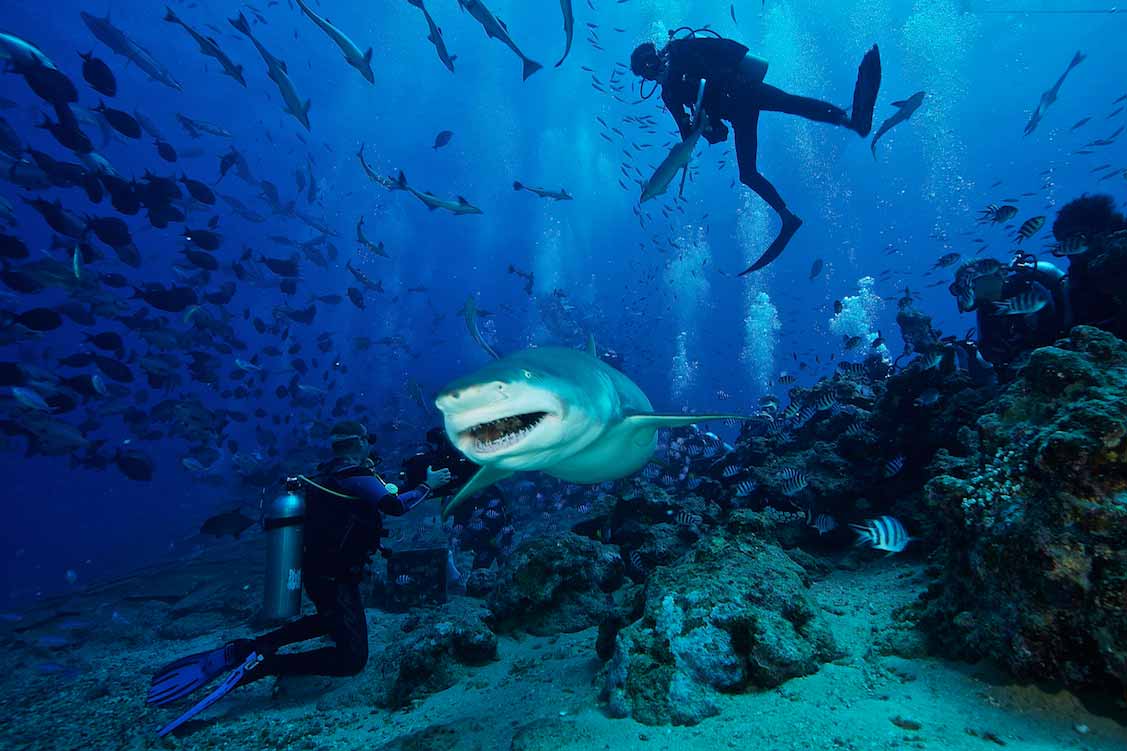 The Beqa Lagoon in Fiji would provide you with a great experience of the South Pacific. It has one of the largest barrier coral reefs in the world as it covers 30 km. It is a great place to go scuba diving throughout the year as the temperature underwater does not go beyond 26 degrees C.
Andaman Islands, India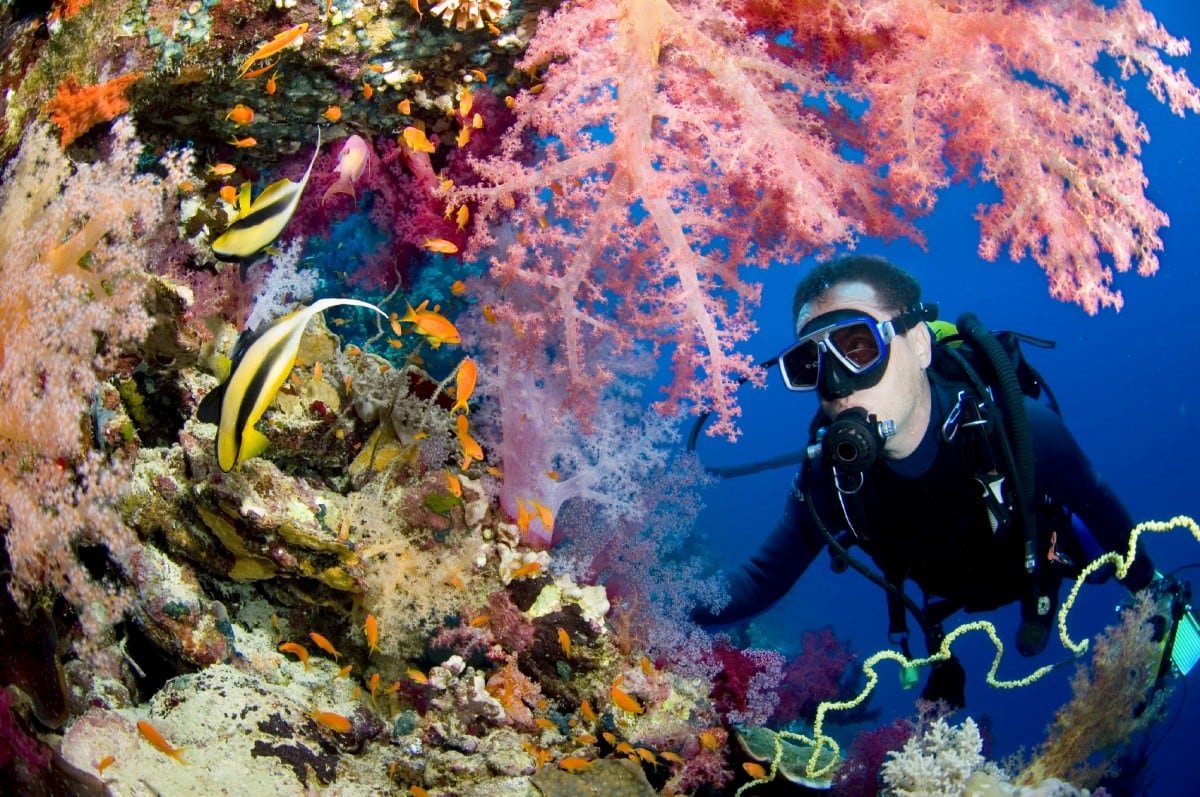 One of the most popular scuba diving destinations in India is the Andaman Islands. Although there are several scuba diving spots here, the best place to do so is in Havelock Island. There are several scuba diving courses at some of the scuba diving resorts in the island. This is a great place to get initiated into scuba diving.
Cayman Islands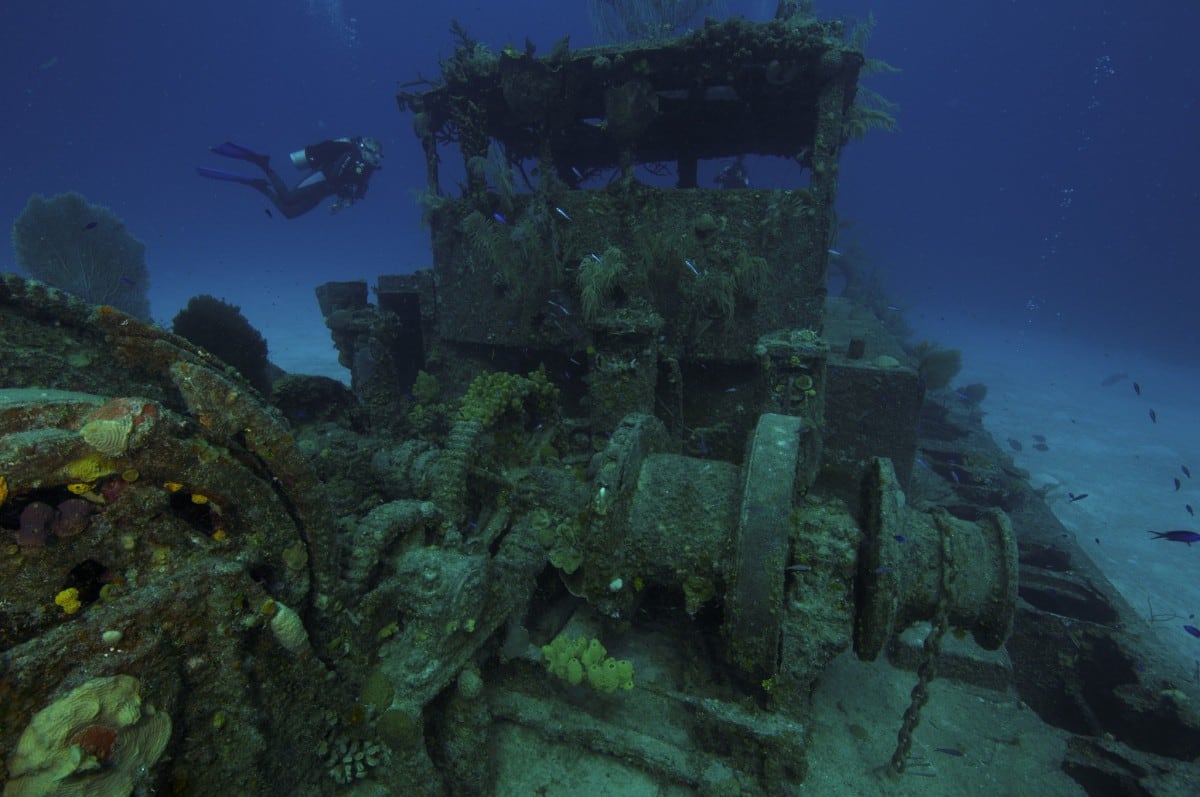 Cayman Islands have been the favorite scuba diving destination for many from the time this sport was introduced. The beautiful coral reefs, together with a variety of marine life, make it one of the best scuba diving destinations in the Caribbean. Some of the popular diving spots in Cayman Islands are Kittiwake, Babylon, and Wilderness Wall.
Turk and Caicos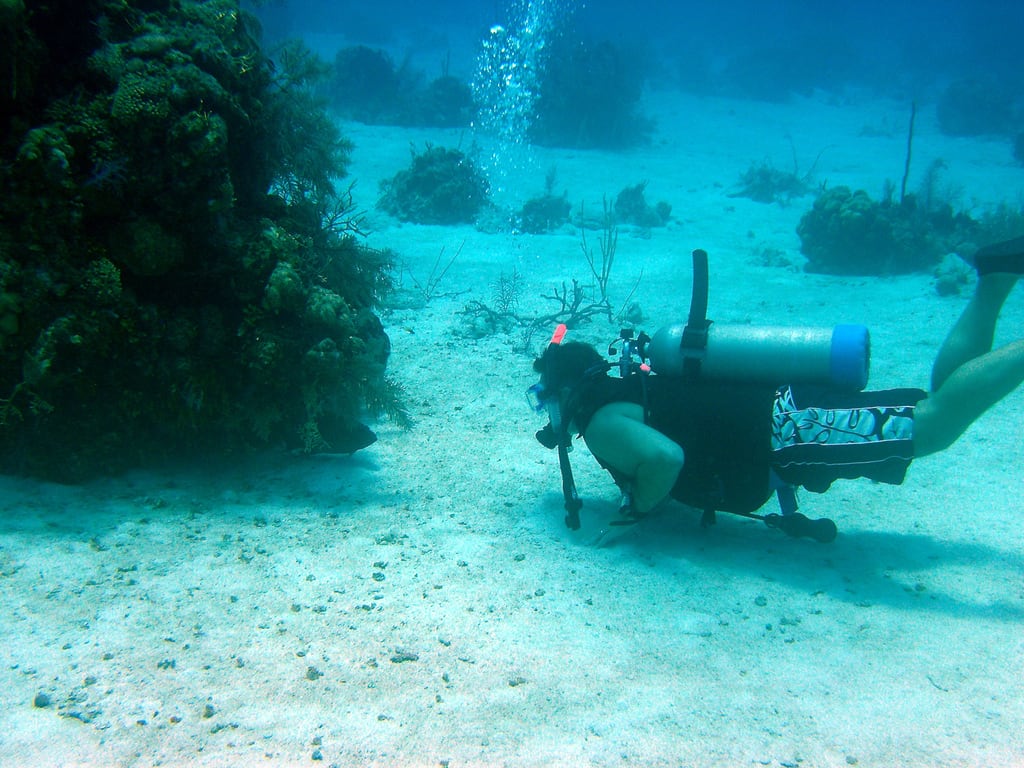 The Turk and Caicos Islands offer one of the best underwater adventures ever experienced by scuba divers. The natural environment of these waters has remained untouched, making it one of the beautiful places to go diving. The clear waters, dunes and reefs would leave awestruck.
Scuba diving is a sport that would take you to a different world for a few hours. The beautiful and thrilling place under the ocean is a great way of de-stressing too. So, do plan a scuba diving vacation soon.
For more information please click: www.raynatours.com