Generally when you hear the word "beach" you immediately think of gorgeous ocean or sea coastlines situated on the last bit of land before a huge expanse of salt water.  And many beaches that fit that description are, indeed, breathtakingly beautiful.
But with over 400,000 lakesAmerica also has its fair share of inland beaches that are just as beautiful as their salty counterparts.  So sit back and take an armchair tour of some of these lovely shorelines that should be added to your travel bucket list.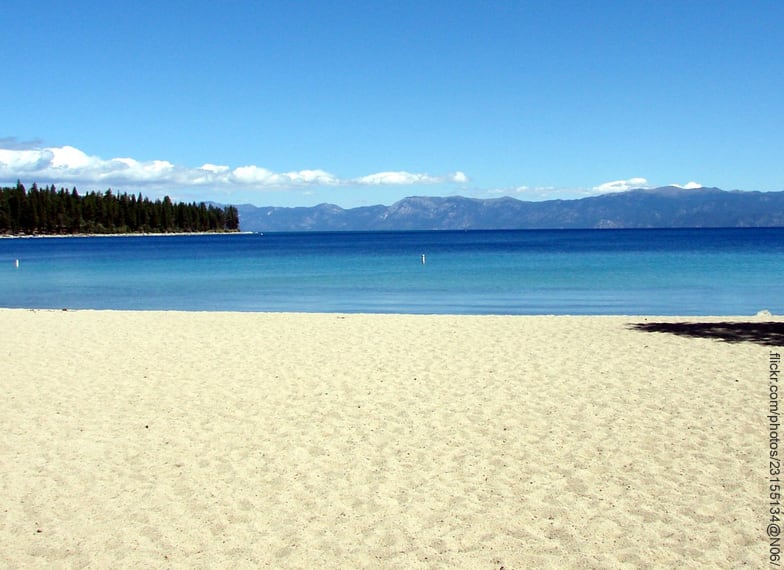 Crater Lake, Oregon
When it comes to noteworthy lakes, Crater Lake is a pretty good one.  As the deepest lake in the ountry (1,943 feet) and home to a sunken volcano, it's definitely unique.  Formed inside a caldera when the volcano, Mount Mazama, collapsed over 7,500 years ago, it's the perfect spot for true nature lovers.  You can scuba dive to the depths or just wade around in famously clear, blue water while you take in the awe-inspiring 2,000-foot high cliffs that surround the lake and the two islands that sit in the lake.
Bliss Beach, Nevada
Lake Tahoe, located at the crossroads of California and Nevada, has no shortage of beautiful beaches that tourists have been flocking to for years.  But the aptly named Bliss Beach is especially striking.  It's crystal clear water and white sand make it feel almost Caribbean, but the snow-capped Sierras in the distance remind you where you are.  The water is on the chilly side, but you can brave it for views like these.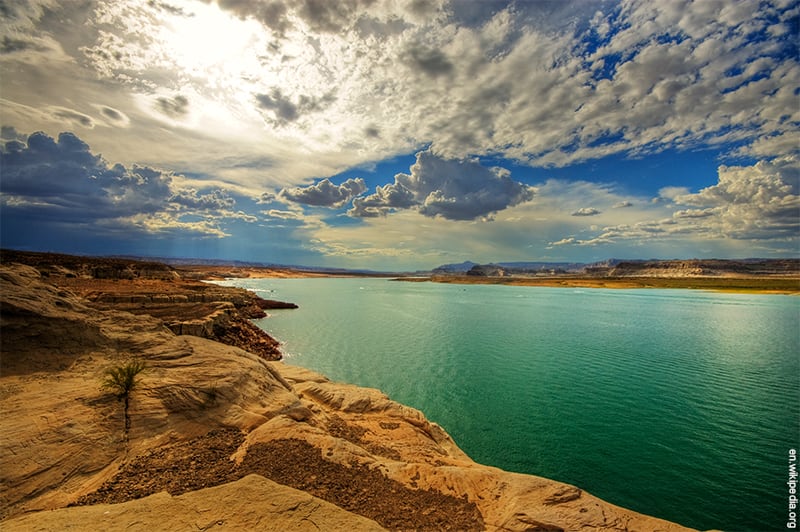 Oak Street Beach, Illinois
If you're looking for a beautiful beach in the heart of a world-class city, Chicago's Oak Street Beach is a must-see.  After enduring a long winter, Chicagoans and visitors alike love to kick back on the shores of Lake Michigan.  It may not be as peaceful as some of the others on the list, but it's got more than its fair share of fun – temporary outdoor bars and restaurants, beach volleyball, live music, and the one-of-a-kind backdrop of the Windy City's skyline.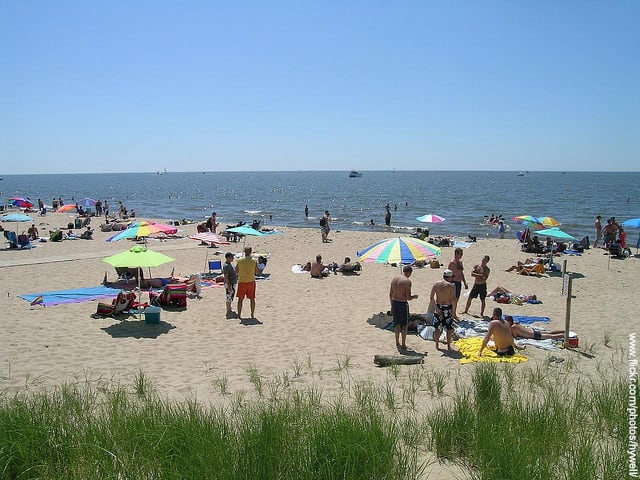 Oval Beach, Michigan
For Midwesterners who like their beach with smaller crowds and a far less urban feel, the charming town of Saugauck offers Oval Beach.  Named by CondeNaste Traveler Magazine as one of the 25 best shorelines in the world, this idyllic beach has an old-fashioned concession stand and rolling dunes, all making you feel like you've taken a step back to simpler times.
Sunset Point, Pennsylvania
Presque Isle State Park on Lake Eerie is home to a great many beautiful sights and activities, but the wide sandy beach at Sunset Point is one of the highlights.  Among the several other pretty beaches in the park (11 miles of each in fact),this one is known for kite flying as well as the nighttime beach illumination parties.  If you can, head there in July for the 3-day Discover Presque Isle celebration for nonstop fun.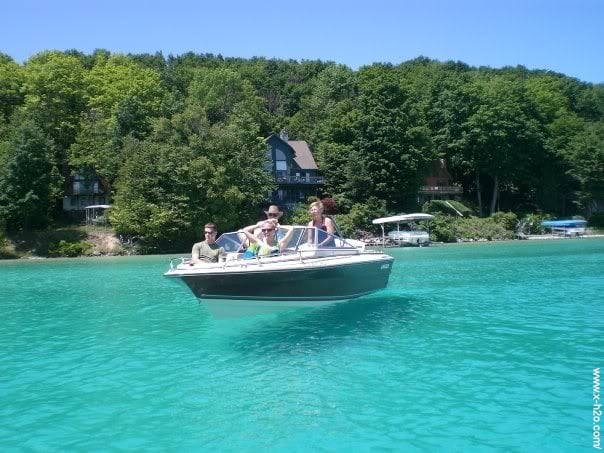 Bullfrog Bay, Utah
Utah's Lake Powell is truly spectacular.  Famous for its striking red cliffs contrasted with the beautiful blue water below, this Western lake is paradise for hikers and beach loungers both.  Bullfrog Bay is just one of many magnificent spots to enjoy the beauty of the natural surroundings and a dip in the temperate waters.  If you'd like to stay a while, take advantage of the Bullfrog Marina RV Park and campground
Torch Lake, Michigan
If you saw that picture and mistook it for a tropical Caribbean island, no would blame you.  The longest of all of Michigan's many lovely lakes, Torch Lake is famous for its stunning, unusually clear blue waters that make it seem impossible that you're in the Midwest.  It's a quiet, family-friendly lake, but if you're looking for a party, just head out to the sandbar on the weekends, where festive boaters gather for mixing and mingling.
These jaw-dropping lakes should change your definition of a beach vacation.  And just think – when you're swimming at these fresh water wonders, you'll never have to worry about sharks or jellyfish!
About the Author:  Jay Deratany is a man who wears many hats.  He's a travel writer who appears as a frequent guest blogger on a variety of sites, but he's also a film producer, human rights activist and attorney.  His latest venture is The Kirby, a luxury boutique hotel in the Saugatuck-Douglas area of Southwest Michigan.  Jay may be a bit biased, but his favorite beach on the list is definitely Oval Beach. To learn more, visit Www.Thekirbyhotel.com.