As a landlord, attracting new tenants and keeping your existing ones happy are among your top priorities. What better to do that than to invest in some unique and trendy interior design ideas? Here's how…
If you own a buy-to-let, it's important to make sure that your property is an attractive prospect for prospective renters. It's also got to be comfortable and homely so your existing tenants want to remain living there. One of the best ways of making your buy-to-let property irresistible is to invest your time and money into its interior.
Making sure that the property is a modern, welcoming environment for anyone living there is paramount. But, as you'll be well aware, designing the interior of a home you won't be living in yourself isn't always easy. After all, not everyone's tastes are going to be the same as yours.
So, if you've confirmed your house sale with your conveyancing law firm, and need to consider the interiors next, be sure to keep reading…
Interior Design Inspiration for Your Buy-to-Let
Paint the Walls a Bright, Neutral Colour
One of the first interior design tips you'll quickly have to get to grips with is the importance of using bright but neutral colours on the walls. When a room is surrounded by whites and light greys, it can appear more spacious. As a result, it will be a more attractive prospect for most prospective tenants.
You should always look to avoid any, let's say, adventurous colour choices when it comes to the walls of your buy-to-let property. While you may be a fan of lilac or dandelion yellow, your tenants might not be. It may even put them off deciding to move into the property altogether.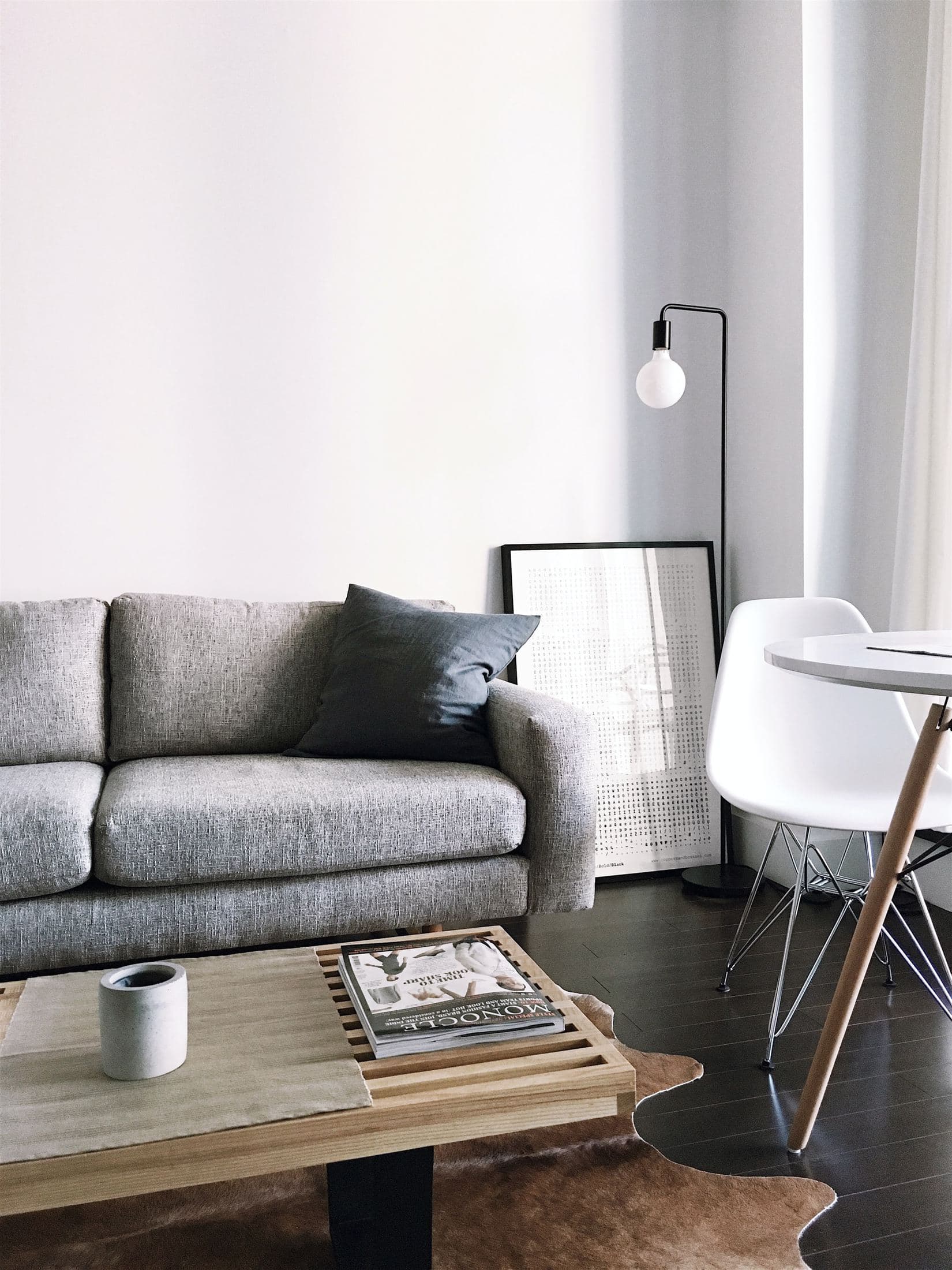 Pick the Right Type of Paint
Not all interior paint is the same, which means you'll have to make sure you do your research before you finally get round to putting your brush into action.
Not only will the finish be different depending on which type of paint you pick, but there are a number of other properties associated with various paints. For instance, satin paints are easy to clean and remove marks from (good for particularly messy children) and semi-gloss paint is often mildew resistant.
Invest in High-Quality Flooring
Don't be tempted to skimp when it comes to picking the flooring for your buy-to-let property. Floors are always likely to be the biggest victims of natural wear and tear. So, whether you have carpet or hardwood, you should always be willing to spend a little extra to make sure you it's high-quality and durable.
If you've got high-quality flooring in place, it'll also be easier for your tenants to maintain while they're living there. It'll also give you less to do when you're preparing the property for a new set of tenants.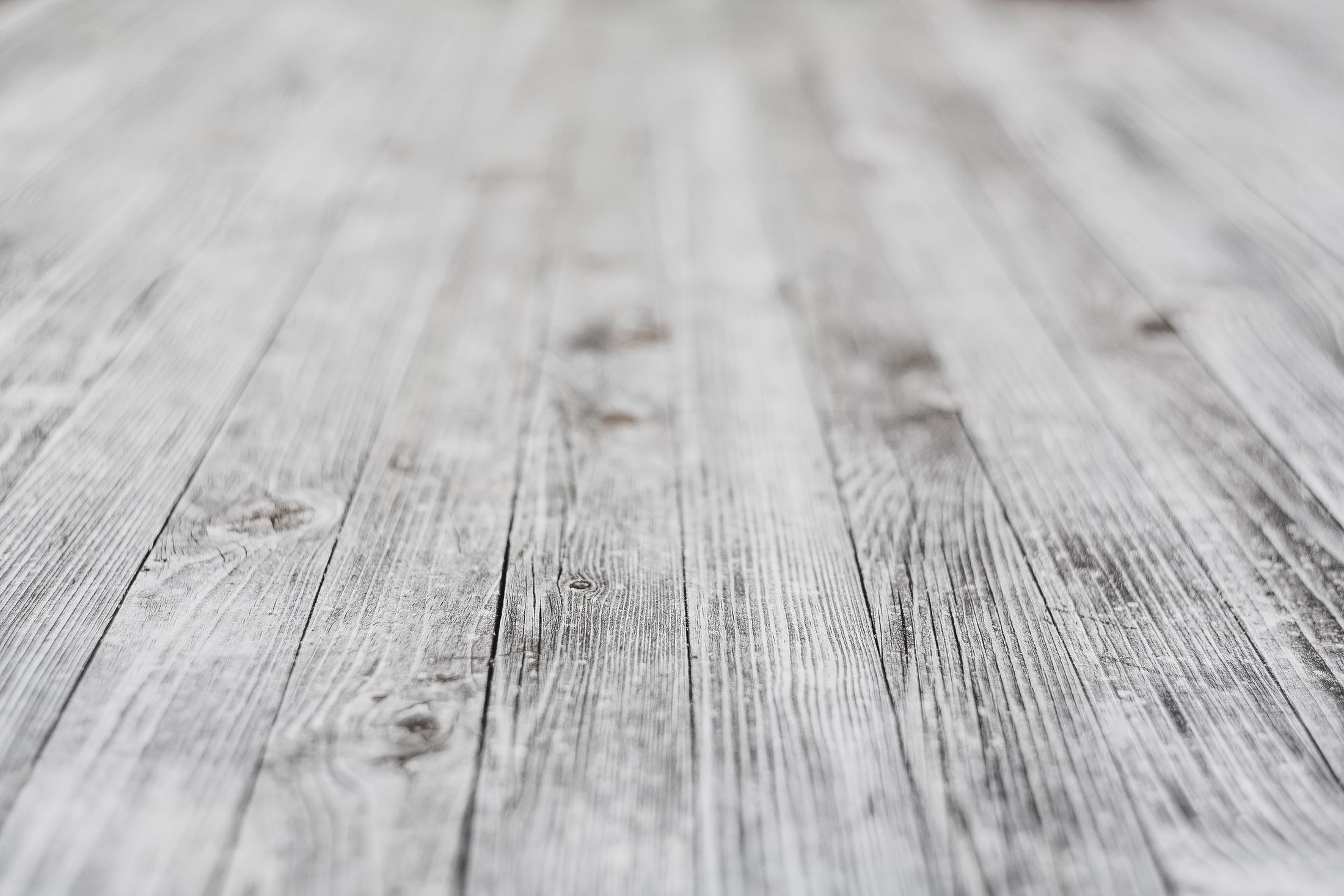 Upcycle and Look at Second-Hand Options
Ideally, you'll want everything in your buy-to-let property to be brand spanking new but, as you'll be well aware, that's often not an achievable goal. If you're working with a tight budget, and you're finding it difficult craft an attractive buy-to-let property, you can always look to upcycle or buy items second-hand.
So, take a look at second-hand alternatives and, if you need to, upcycle and repurpose them to save yourself more than a few pennies.
Lighting is Everything
Lighting can make or break a property; no one wants to live in a dark, dingy environment, right? That means you should always look to maximise any natural lighting, as well as add artificial lighting solutions that enhance each room in the property.
So, invest in accessible curtains or blinds which let in as much light as possible and, if you're able to do so, think about whether an extension is needed to bring in even more light.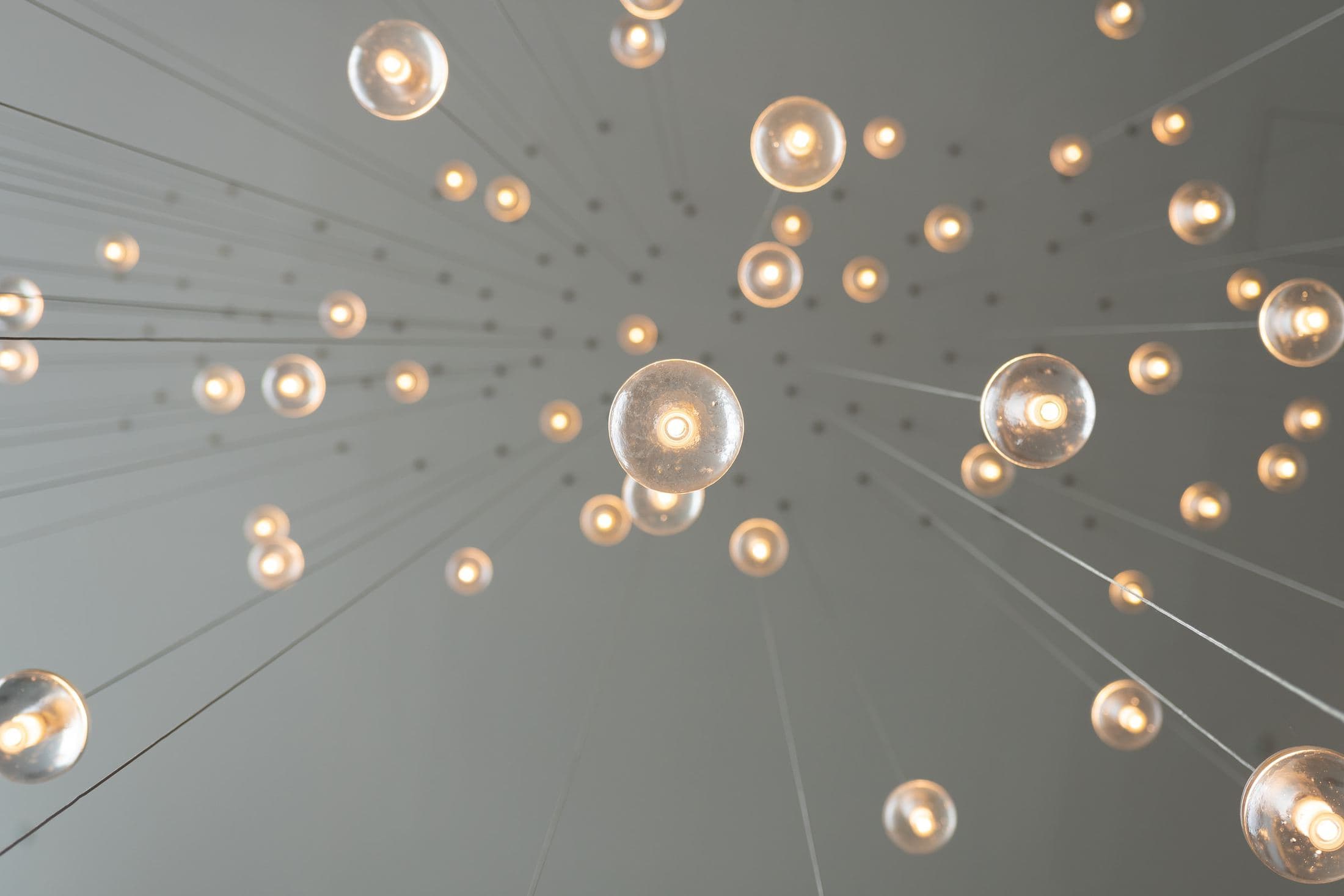 Always Keep Your Target Market in Mind
Whenever you're designing the interior of your buy-to-let property, it's important to never lose sight of who your target market is. Your buy-to-let property may be a one-bed apartment which you intend to rent to a young couple, or a large bungalow that'd be perfect for a pair of retirees – both require a different interior design approach.
When you're making interior design choices, always keep in mind how they might appeal, or potentially put off, the sort of person you intend to rent your property out to.
Leave the Property Unfurnished (if they're not students)
Even if someone is renting, they're still going to want to have some level of freedom when it comes to their living situation. That will usually include selecting the furniture they want to use, and any extras they're likely to be bringing with them, like wardrobes and televisions.
It's sensible to keep your buy-to-let property unfurnished, giving your tenants a blank canvas to work with – within their tenancy agreement of course.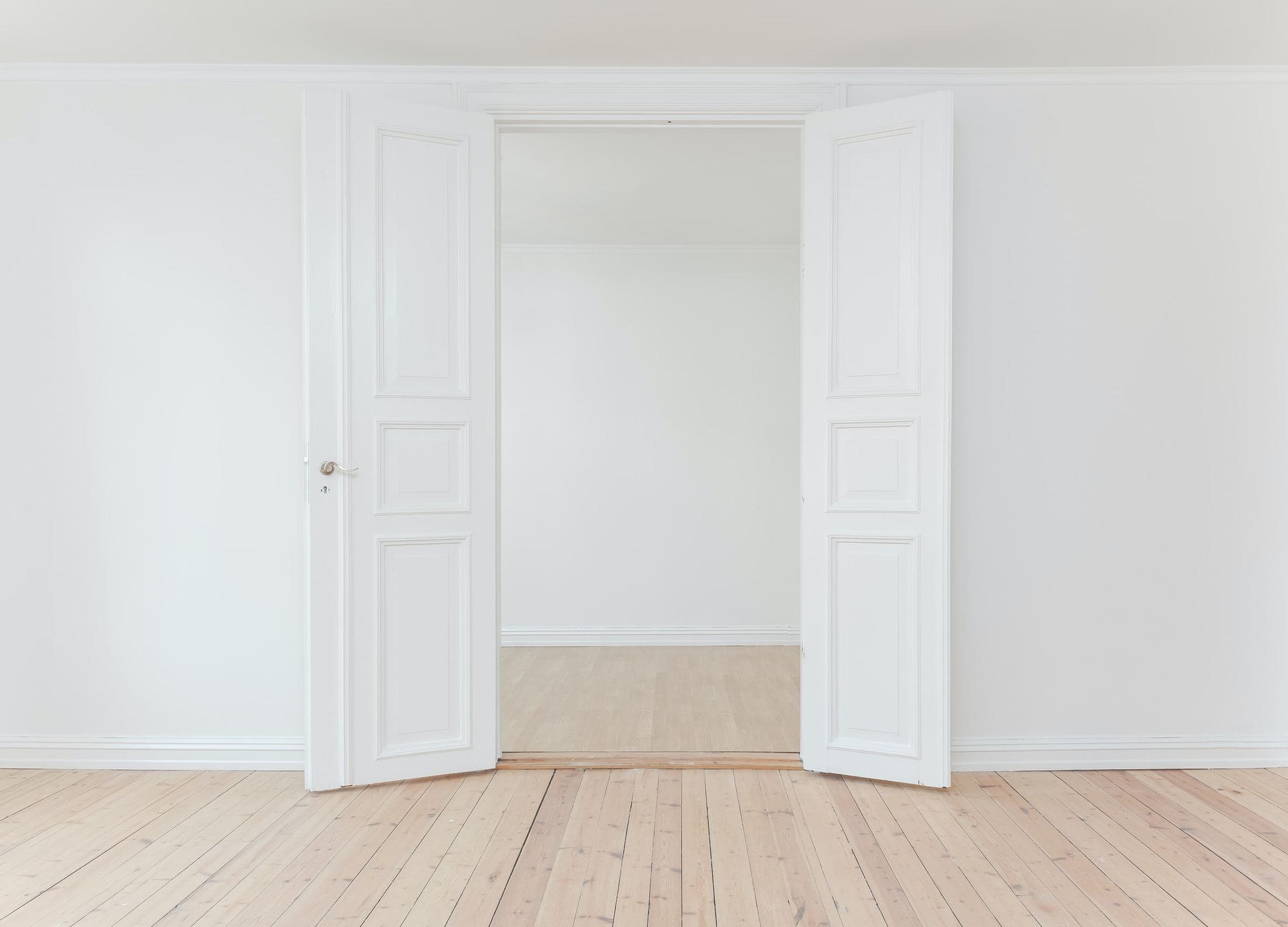 Consider Clever Storage Solutions
If you're opening up your property to new tenants, you'll have to be prepared for them to be coming from another property. This means they will have accumulated plenty of stuff along the way – stuff that's going to need to be cleverly stored away.
Storage solutions can range from simple shelving units around the property, to something more complex like creating cubby holes inside a set of stairs. Think outside the box!
Work with an Existing Tenant
If you're working with a portfolio of buy-to-let properties, then why not work with your existing tenants to get their opinion on what sort interior design ideas they do and don't like?
Advice from anyone who has first-hand experience living in a buy-to-let property can be invaluable and will likely guide your interior design choices.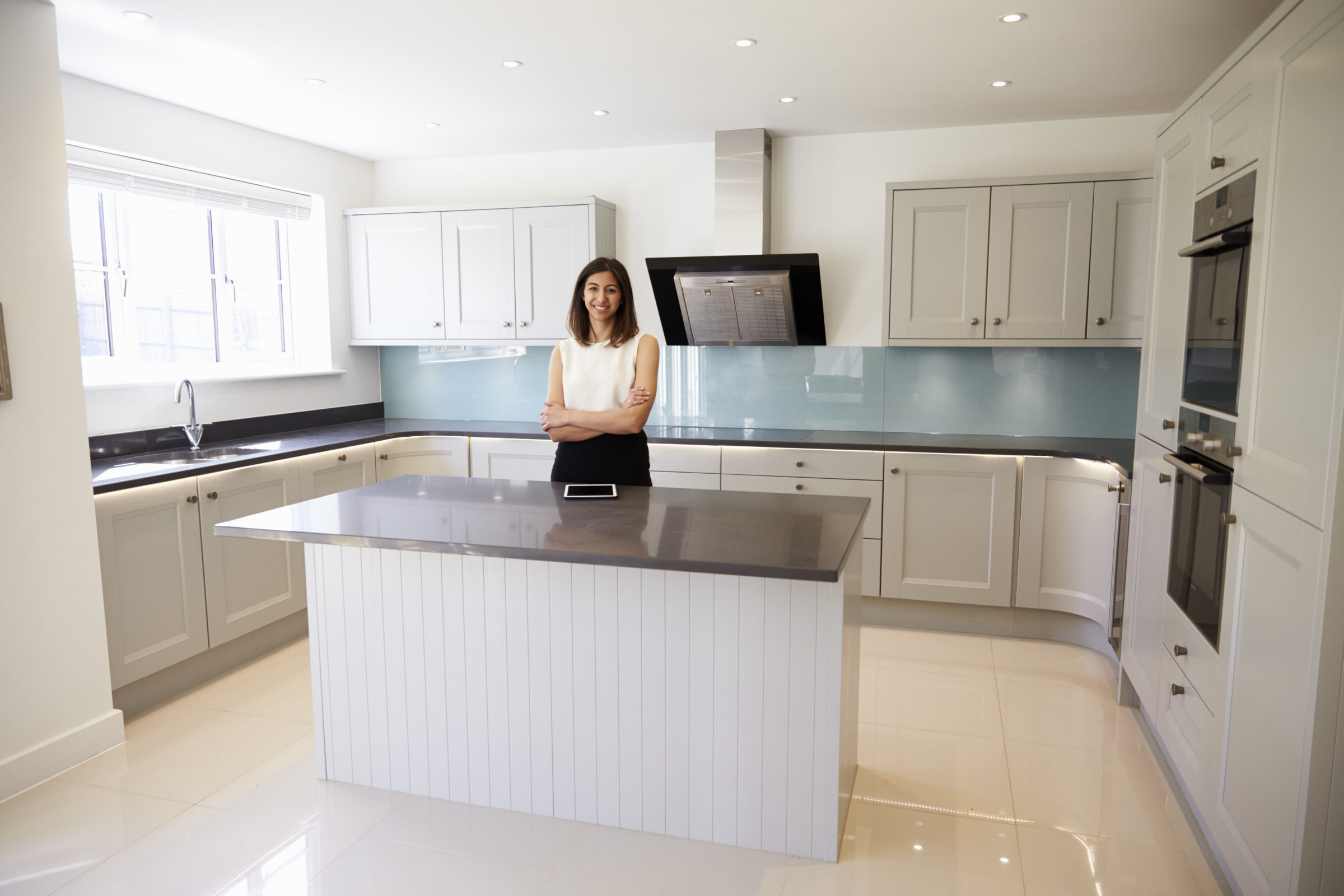 Get the Professionals in!
If you've got the budget, then there's no shame in ringing up the professionals to get the job done for you. While you may think you're handy at a bit of DIY, there are some jobs that need an expert touch – unless you're a professional yourself that is.
Are You Looking for More Interior Design Ideas for Your Buy-to-Let Property?
There you have it! Hopefully these interior design ideas will set you on your way when it comes to crafting the perfect property for your tenants.
Have you got any more interior design ideas you think would be worth sharing? Feel free to leave a comment below!