1) THE SMALLEST HOUSE
Found in the quayside town of Conwy, Wales – the smallest house in the UK stands at a meer 5.49m2 in total. It was used as residence from the 16th century right up to the 1900's, with its most recent inhabitant a local fisherman named Robert Jones, who at the time stood at a backbreaking 6ft and 3 inches. The house was deemed unsuitable for habitation and Robert was forced to move out by the local council. It still stands as a Tourist attraction in the town, and is owned by his descendants.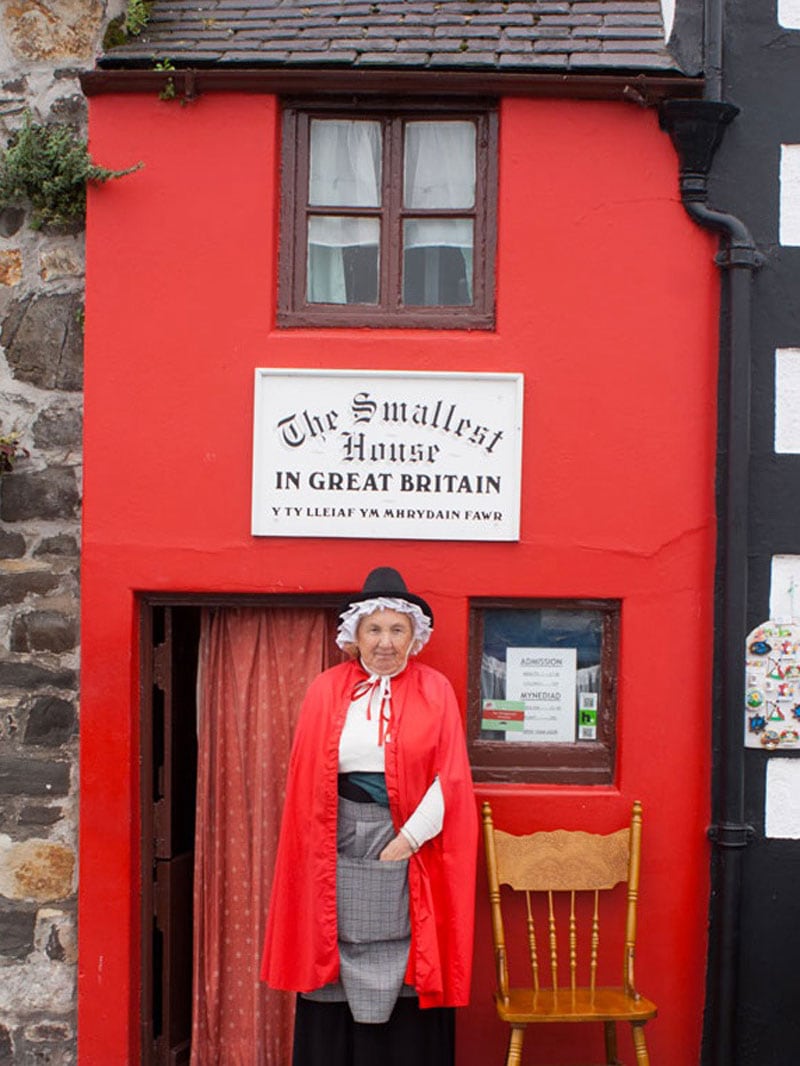 2) THE THIN HOUSE
From the exceptionally fat (above) to the exceptionally thin –Thurloe Square in Kensington Londonshowcases what is most certainly the thinnest house in Britain. So much so that even a local bobby is astonished at this feat of architecture. (you'll see what we mean when you click on the Google Street View result).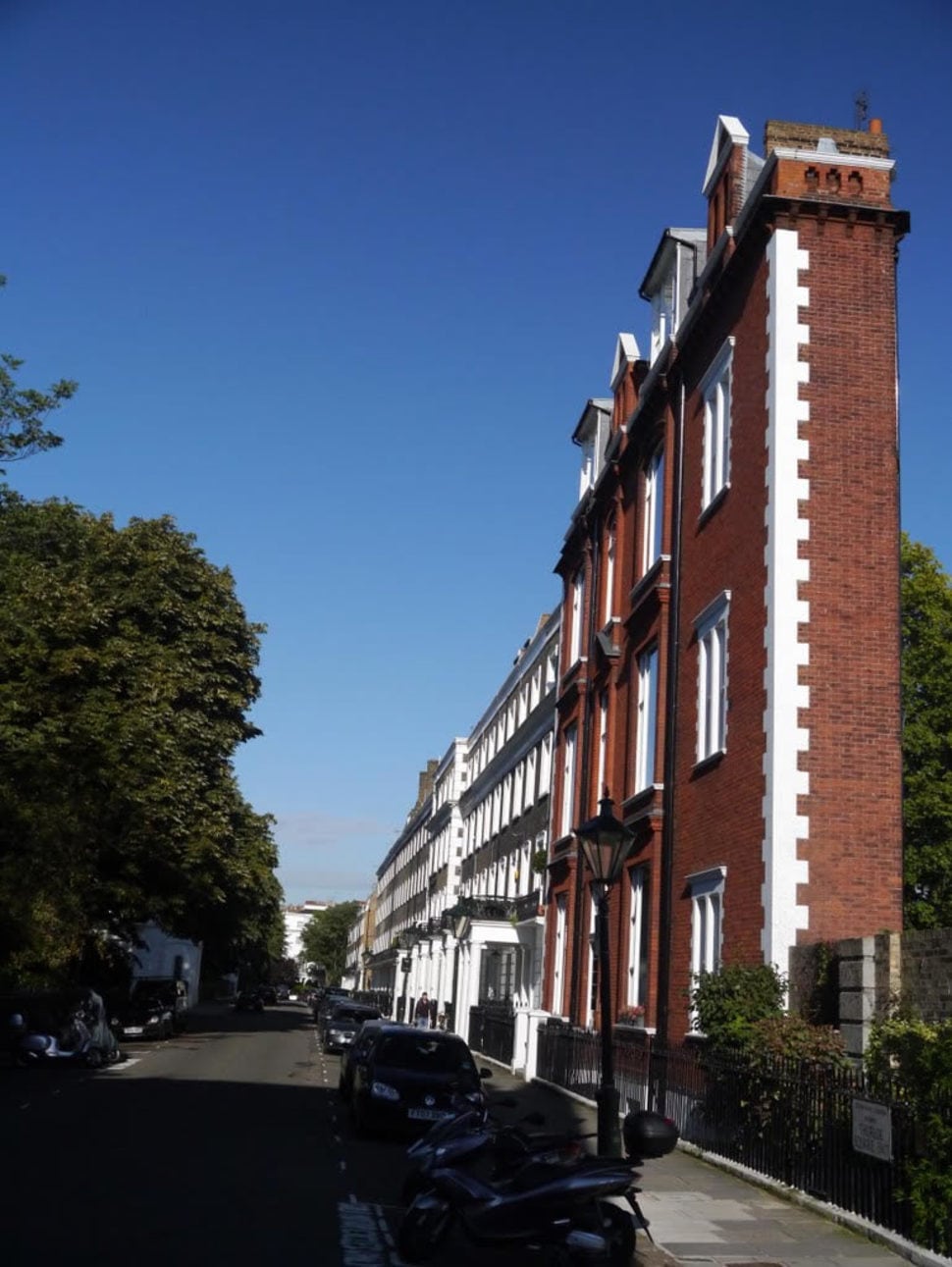 3) THE CROOKED HOUSE
The Crooked House of Windsor, known historically as Market Cross House, was built, in 1592. It acquired its famous tilt after being restructured in 1718 with unseasoned green oak, resulting in its crooked shape. Steeped in folklore and history, it also contains a secret passage way (unfortunately now blocked off) – to Windsor Castle which was thought to have been used for crooked rendevous between King Charles and his mistress. Wowser!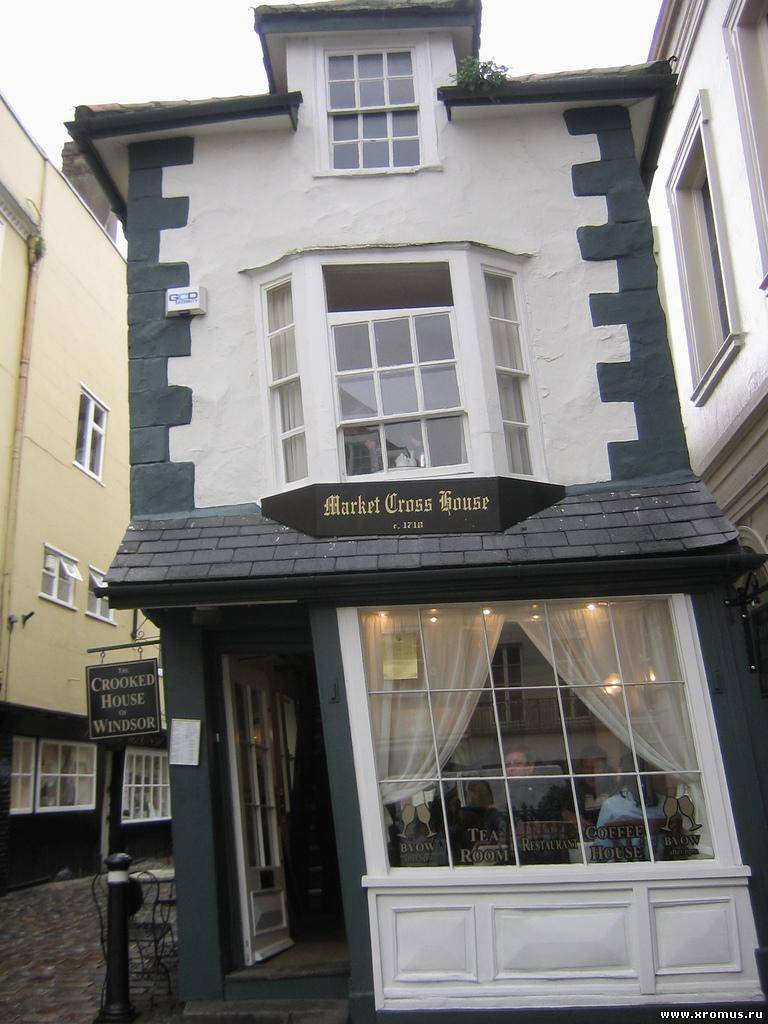 4) THE TOILET HOUSE
South Korea's Mr Toilet Sim Jae-duck, has found political fortune by beautifying public restrooms. Now he' got a home befitting his title: a toilet-shaped home complete with the latest in lavatory luxury. Toilet-Duck anyone?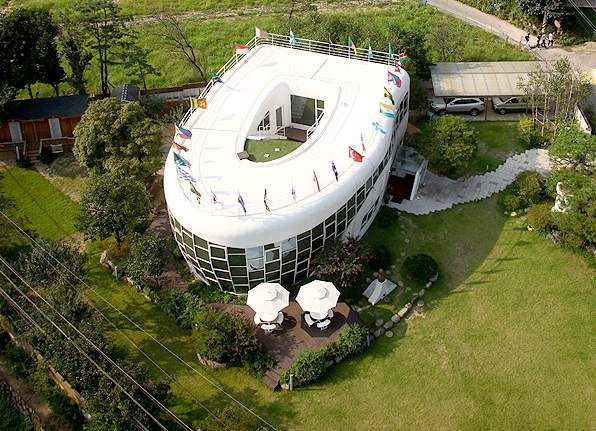 5) THE TREE HOUSE
Some of us think that our far off ancestors lived in the trees — and during our childhood, when our thoughts and memories are most pure, we yearn to climb trees growing in our gardens, in our parks, in our cities. As we get older, the urge to climb trees subsides as we ride elevators up to our offices in the sky and look out across the cities where we live. Yet occasionally, as we're sealed up tight in our artificially climatic spaces, we long for a breath of fresh air.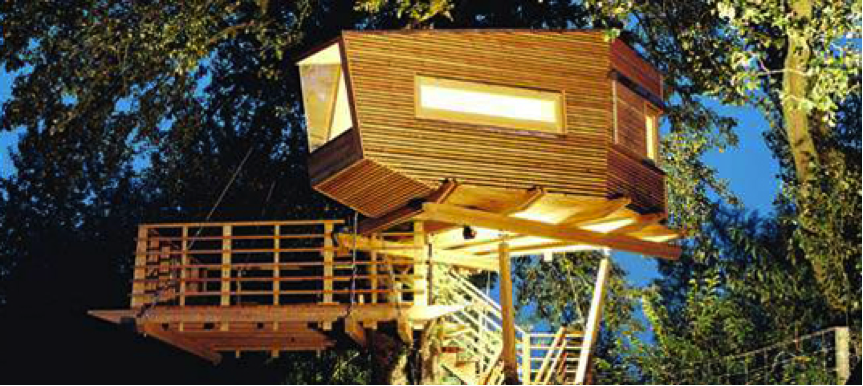 6) THE UNDERGROUND HOUSE
Underground homes are nothing new, and present ecological benefits of insulation. They are however obviously harder to ventilate and more expensive to light.
The unique yet curious design for OUTrial House by Polish architecture firm KWK Promes is about as minimal as it gets. It hides in amongst the lush layer of grass, only peeking out with a sliver of windows. A positively unique design feature – the atrium helps to open the property up for lighting and heat benefits – whilst remaining completely submerged underground.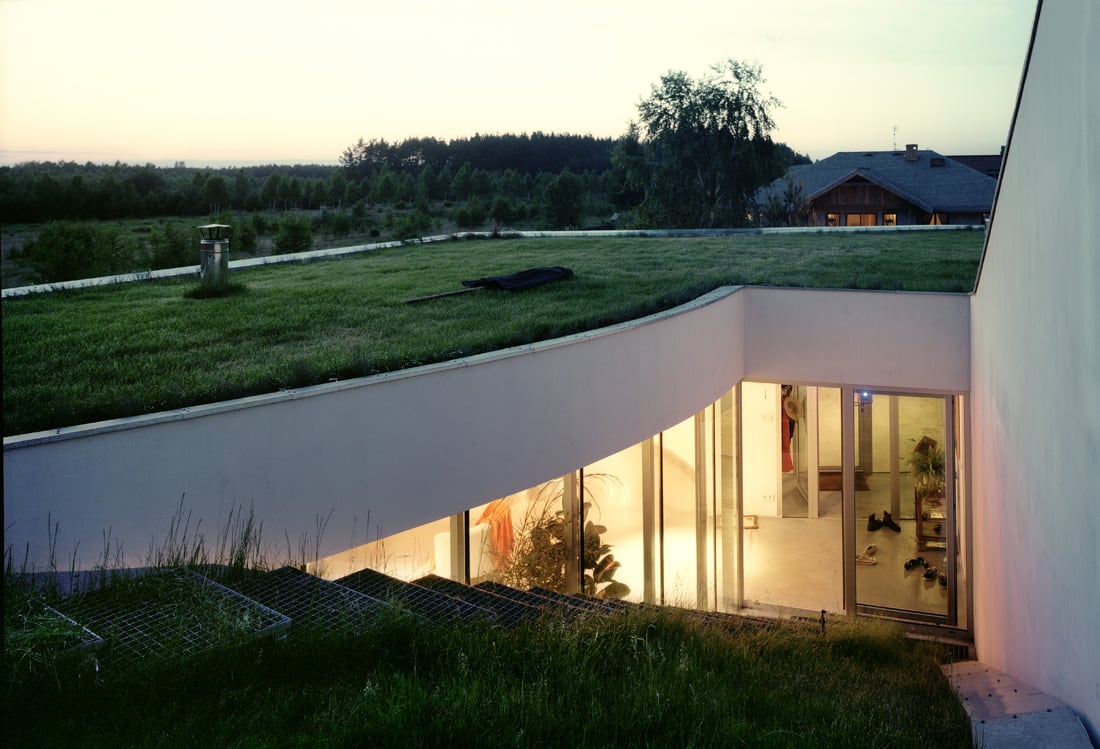 7) THE EXPENSIVE HOME
The richest man in the U.K., Lakshmi Mittal, set a the UK most expensive home record when he paid £117 million to Noam Gottesman, a 47-year-old Israeli-American financier with a reputation as one of the most formidable traders in the City – for his London townhouse. A mansion that is placed in-between the landed property of Sultan of Brunei and Kensington Palace, this posh locality better known as the Billionaire's Boulevard now includes Lakshmi Mittal's residence too. This mansion can boast a garage that can accommodate 20 cars – which is embellished with marble that have come from the same quarry as that for the Taj Mahal.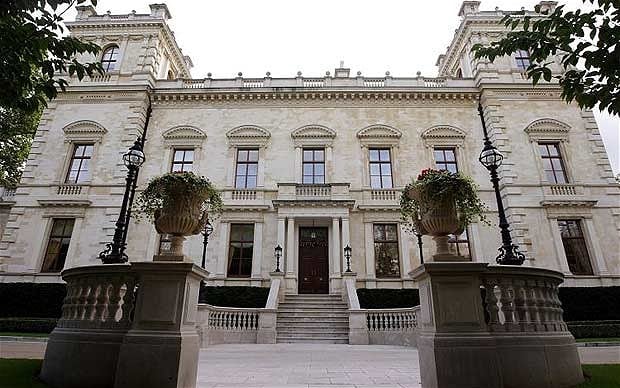 8) THE GUITAR HOUSE
The Guitar House is located in Fayetteville, Georgia and was built by the (legendary?) country western singer and songwriter, Elvis Carden. You can grab a birds eye view of the house from Google Maps . Urghhh.
The completion of the Guitar House inspired his Album "Living In an Old Guitar", and if that wasn't enough – he named his record label "Guitar House Records". Cheesy or what!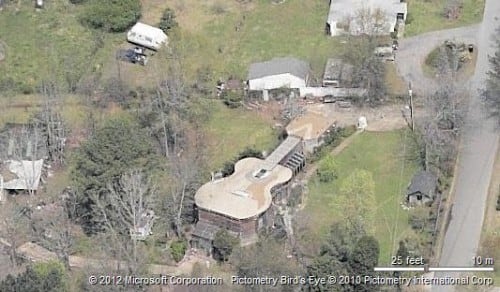 9) THE PIANO HOUSE
Not to be outdone, this house in Japan has both a Cello, and a grand piano!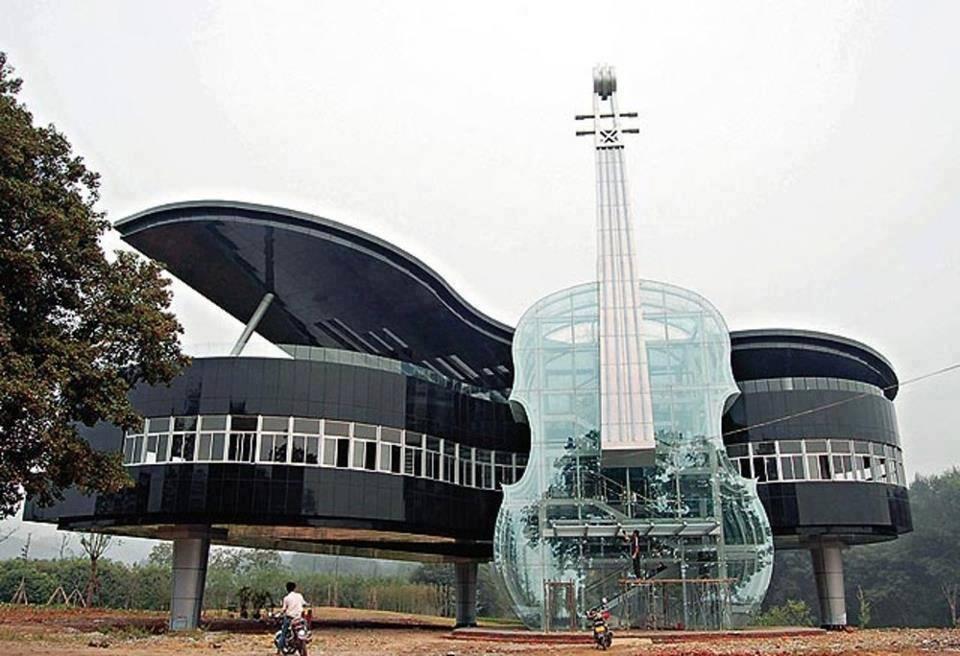 10) THE SEASHELL HOUSE
The Nautilus, designed by Mexican architect Javier Senosiain, is located in Mexico City. Like nothing you've ever seen before – it closely resembles the inside of a shell. Kinda reminds us of something you'd find in Charlie and the Chocolate Factory! Video here.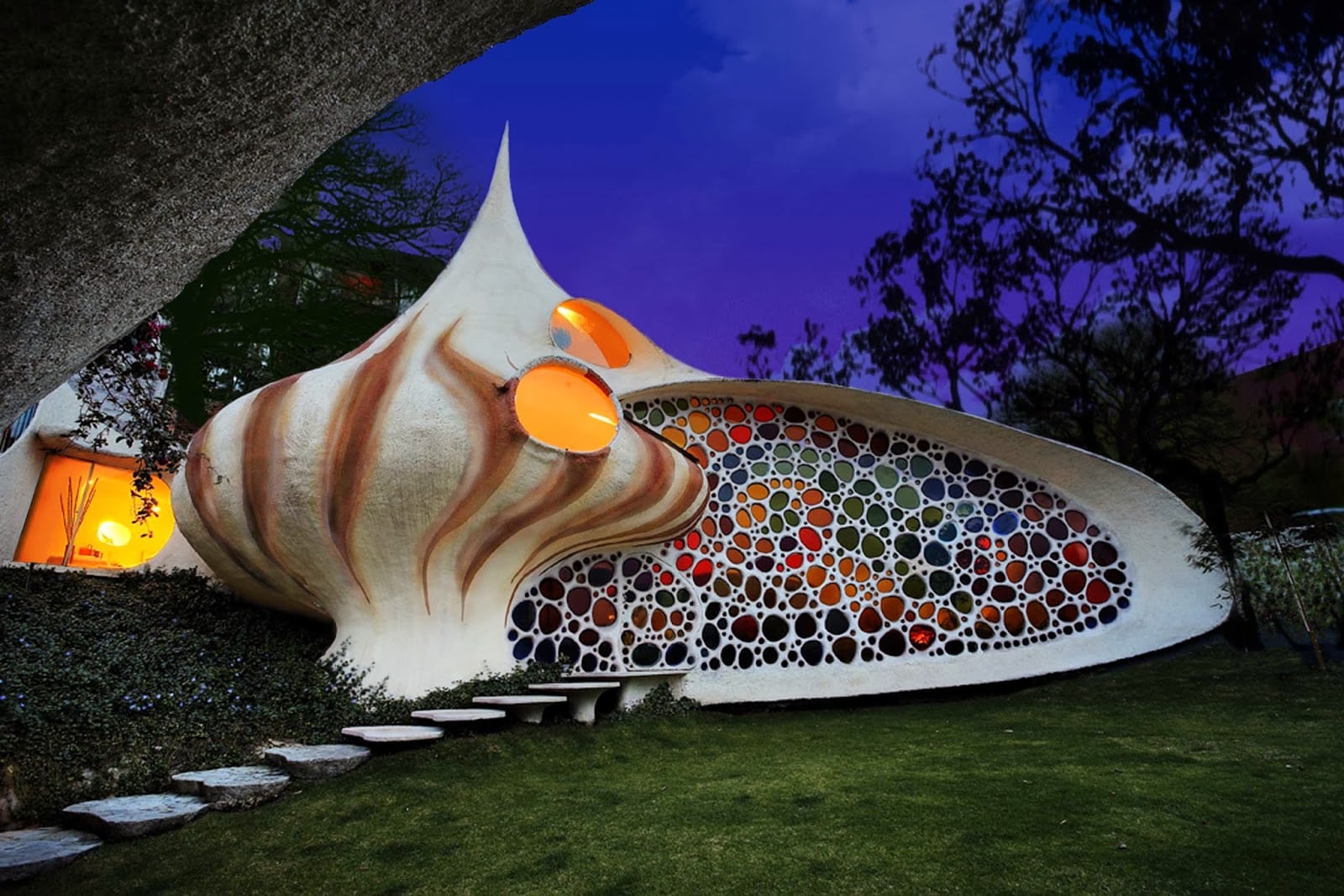 11) THE BRIDGE HOUSE
We aren't 100% sure on the location of this one, but we figured there probably isn't a basement.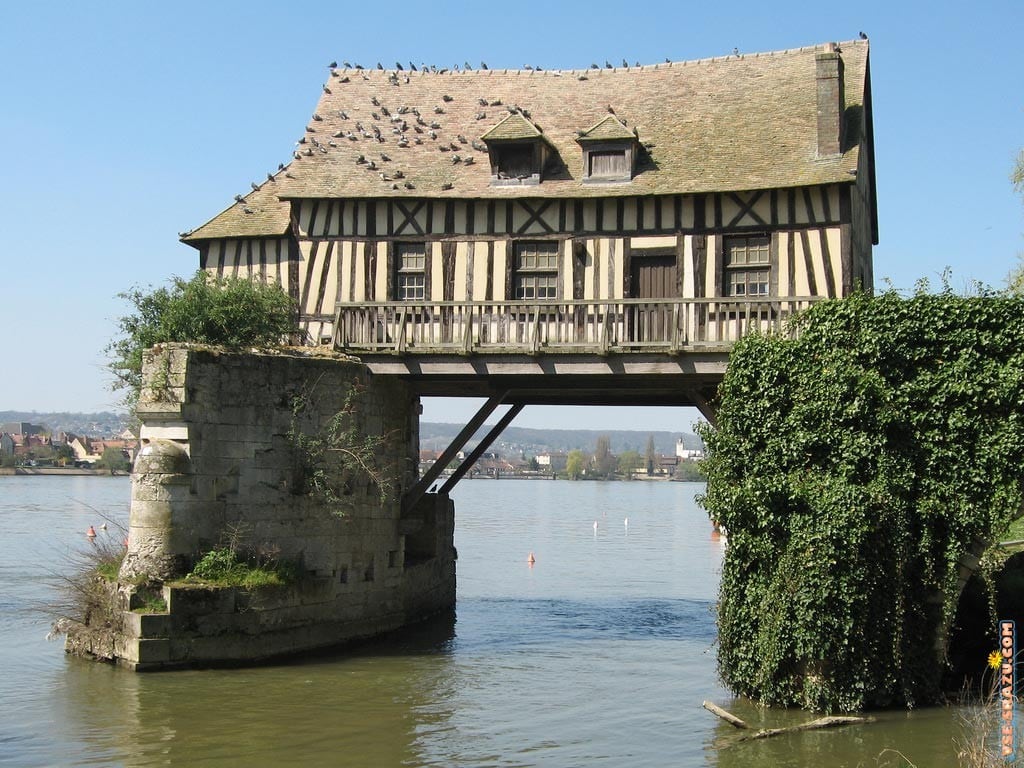 12) THE UPSIDE DOWN HOUSE
Designed for a once off exhibition of art German based artists Klaudiusz Golos and Sebastion Mikuciuk created this "upside-down" home just for the hell of it. It is located in Trassenheide, Germany and still stands as a tourist attraction.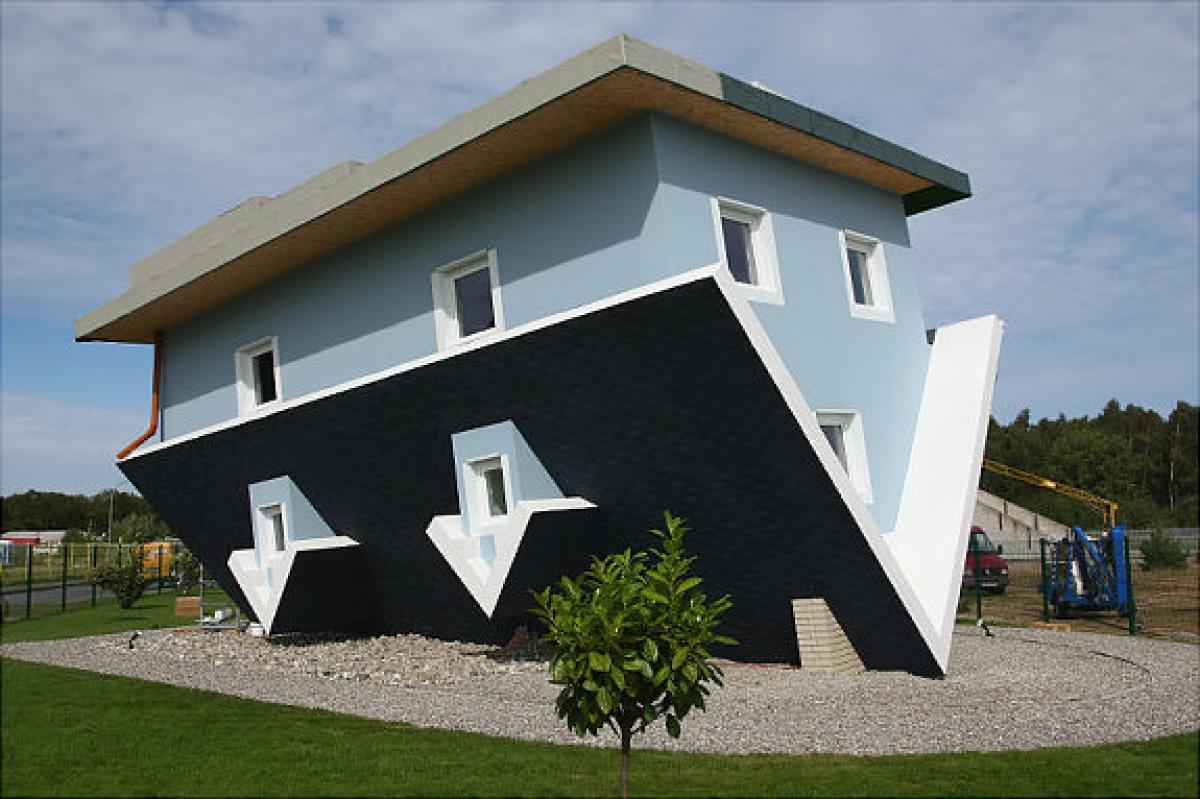 13) THE PLANE HOUSE
Abuja's airplane house, as it has come to be known by its inhabitants and amazed passersby is located in ABUJA, Nigeria. The story goes that the inhabitant- Liza asked her new husband to someday build a house for her in the shape of an airplane as a symbol of her hobby (flying). The home has become something of a labour of love for its owner, who has insisted on building every stage himself as a dedicated declaration of his love. Awwww.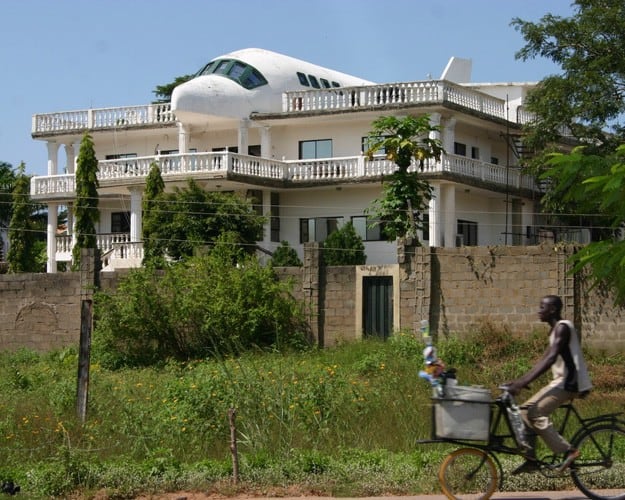 14) THE SHOE HOUSE
Remember that nursery rhyme, "There was an old women who lived in a shoe.." – No? Neither do we. This is a tourist attraction in South Africa and also contains a museum and art gallery.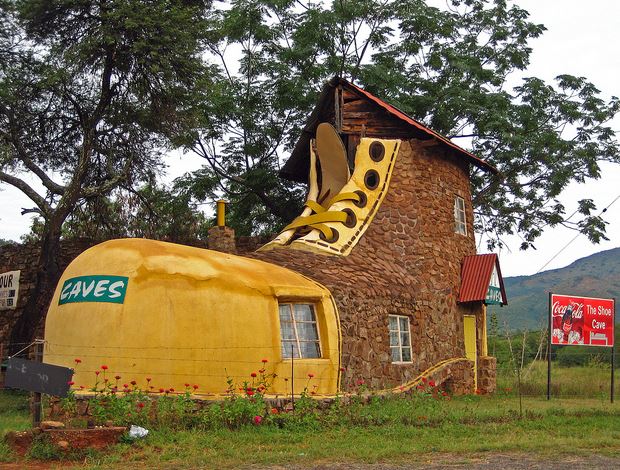 15) THE PINEAPPLE HOUSE
Across the water in Bonnie Scotland – The Dunmore Pineapple House was built in Scotland for John Murray (fourth Earl of Dunmore) in 1761 by an unknown architect. Perhaps not as extreme as some of the other homes we've featured – but worth a look none the less.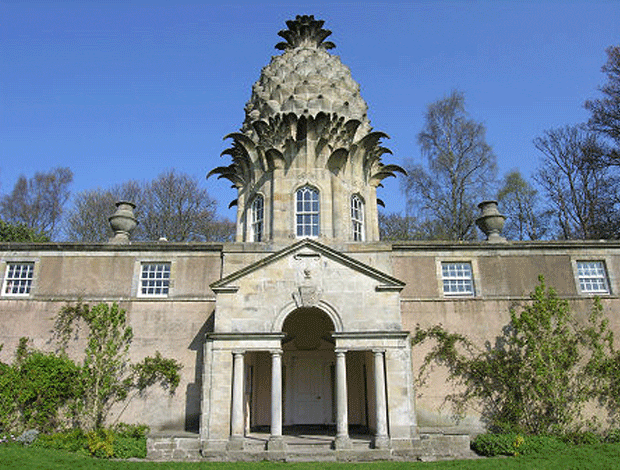 16) THE FLINTSTONES HOUSE
This house is located in the Bay area of California, and has marvelled many with its vibrant colour scheme, which makes it pop from it's surroundings. It has an uncanny resemblance to the home owned by Fred and Wilma Flintstone, so we are adding it in here under "The Flintstones house"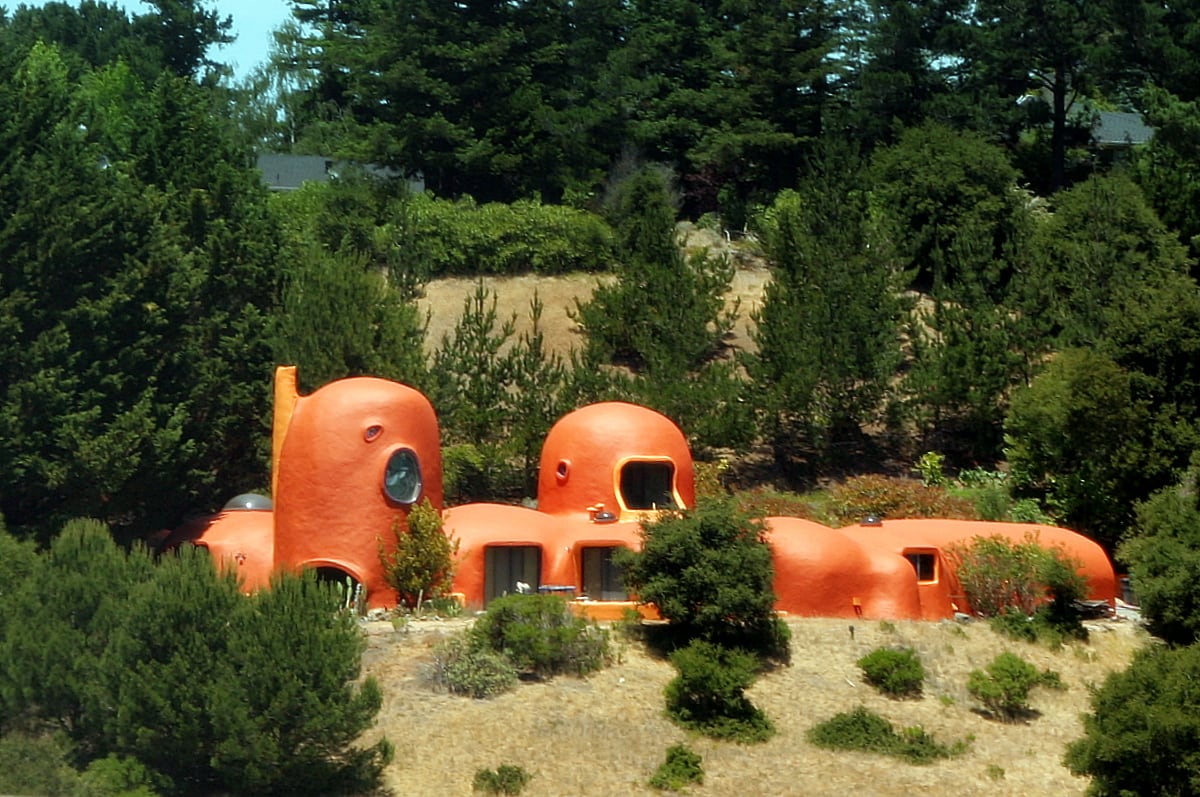 17) THE UFO HOUSE
This weird and wonderful home was designed in 1968 by Finnish architect Matti Suuronen and is called "Futuro". more info is available here: http://www.futuro-house.net/