New York City is often referred to as the city that never sleeps. Then into your head pops all the other imagery; There's also the other common imagery of yellow cabs, Central Park, the Statue of Liberty, what about the stunning architecture and unique buildings? Ever wonder who lives in that stunning penthouse on the corner? This list will give you an idea!
Justin Timberlake & Jessica Biel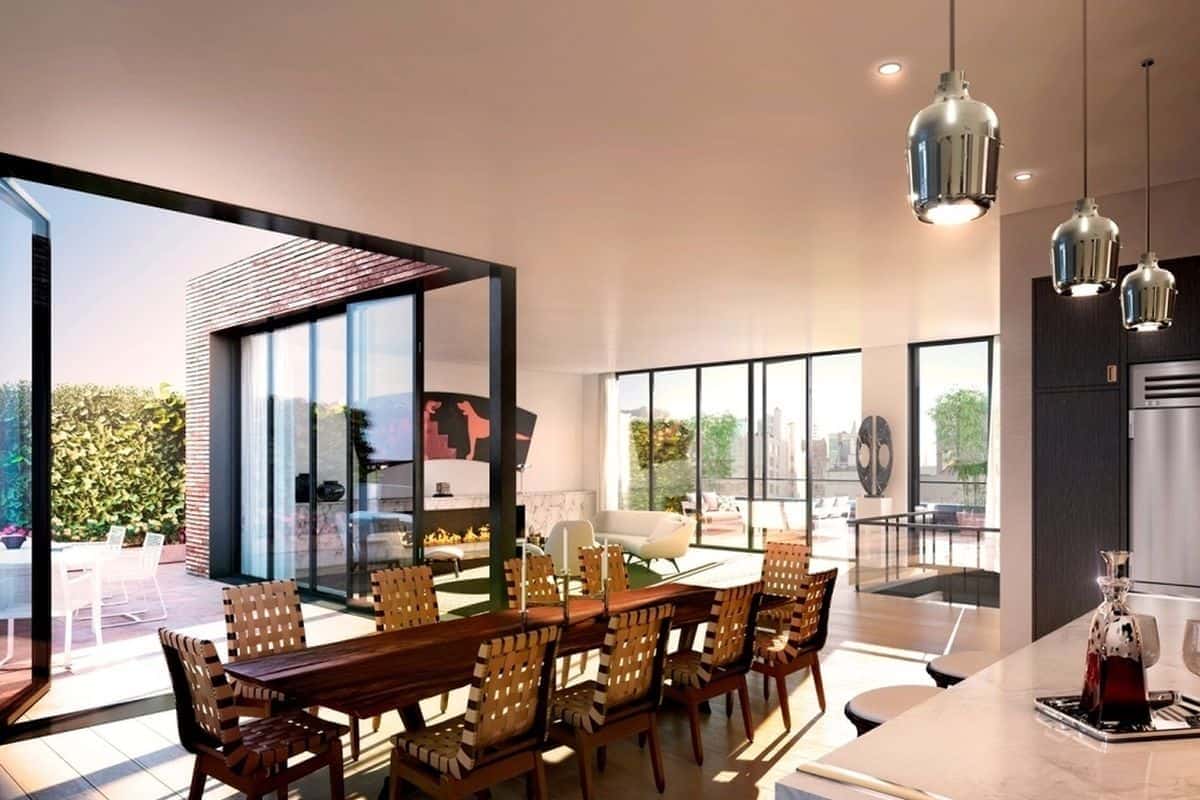 I'm sure Justin & Jessica can Say Something about their impressive penthouse apartment in Tribeca which they snapped up for a staggering $20 million. I sure hope they got their money's worth in this star-studded apartment block located on hip & trendy Greenwich Street. Their home boasts four bedrooms, four bathrooms, and a huge terrace for little Silas to get plenty of fresh air high above the city. If that's not enough, celebrity neighbors include Ryan Reynolds and Blake Lively.
Hugh Jackman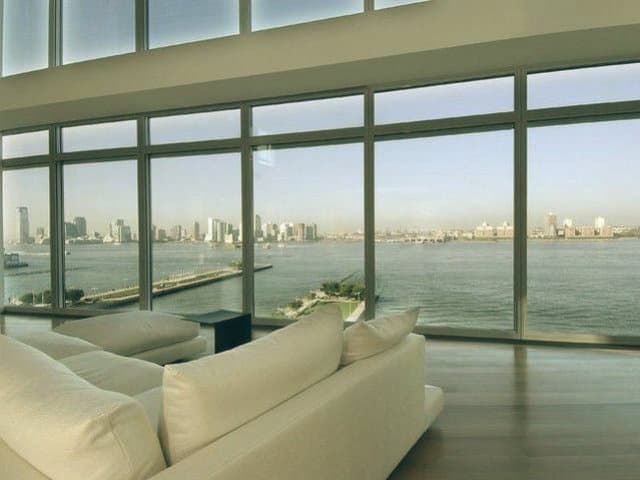 Hugh could quite possibly have The Greatest Show-home located in the West Village area of New York City. While his residence is estimated to be worth $40 million, he managed to grab it at bargain price of $21 million! Situated in the Meir Towers building, it's an amazing 3-storey apartment combining the 8th, 9th & 10th floors and overlooking the Hudson River. There's plenty of living space with four bedrooms each comprising their own bathroom, as well as a sauna, a dressing room, a gourmet kitchen and a huge dining room to host guests in. It is perfect for entertaining with a music room, a wine cellar, and even a library!
Madonna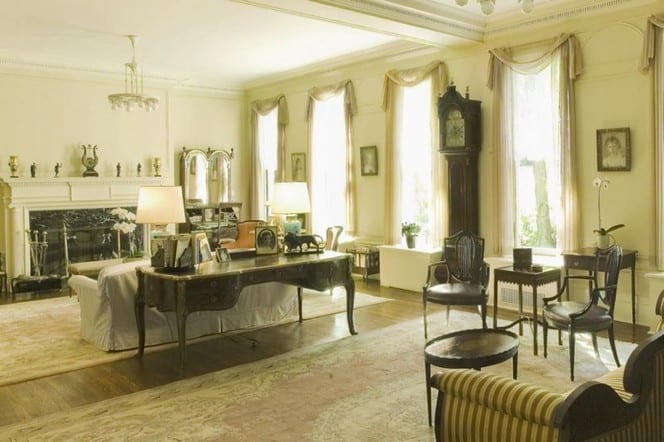 One could say Madonna is a Lucky Star with her impressive home located on the Upper East Side of New York. Not satisfied with just the one original house, she purchased the two on either side of her original abode and had them combined into one. Her mega 4-storey townhouse is worth an estimated $40 million and is comprised of 13 bedrooms, 14 bathrooms, a library, a dance studio, a two car garage, and an elevator! Not to mention the 3000 square foot garden amongst the busyness of NYC.
Lady Gaga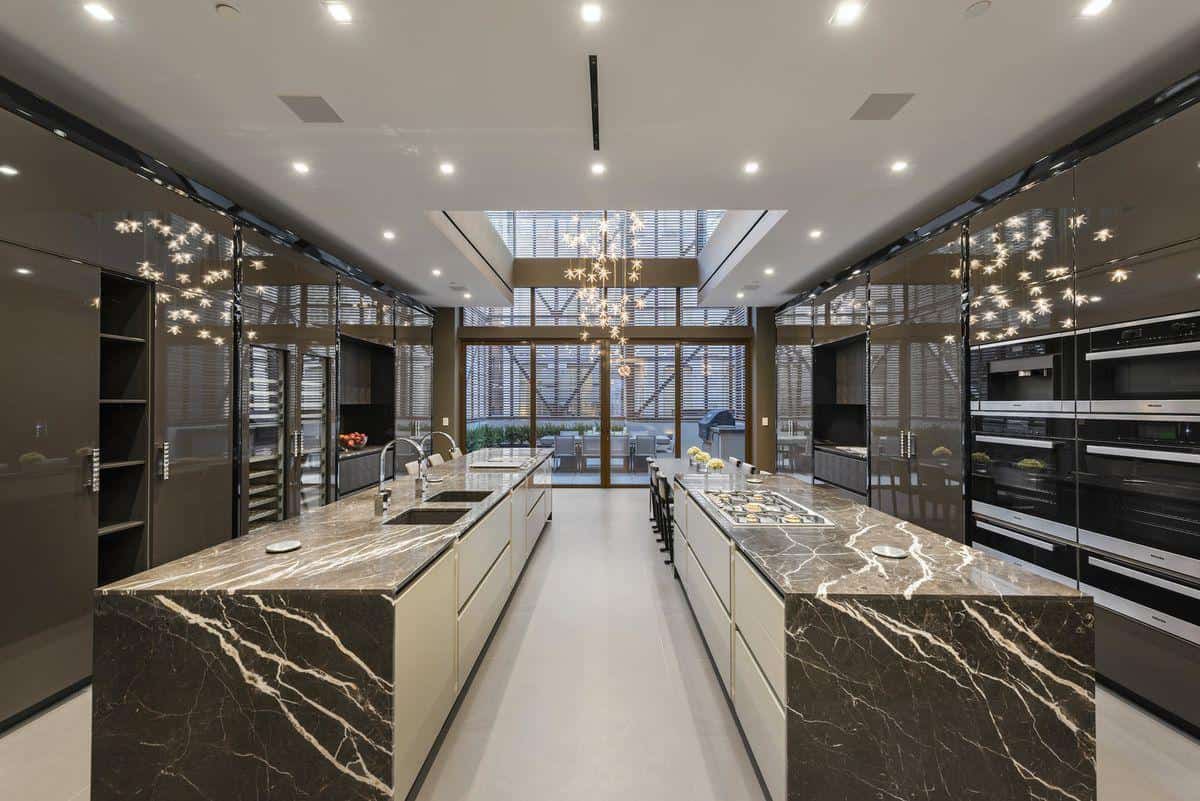 Lady Gaga certainly has plenty of space to Just Dance around her luxurious $29.5 million mansion in the West Chelsea neighborhood of NYC. Spanning six floors, her home boasts five bedrooms, more than double the amount of bathrooms, and a dressing room with a walk in wardrobe. The property is perfect for entertaining with its 400-bottle capacity wine cellar, two wet bars, a basement with a swimming pool & sauna, a sound proof home theatre, as well as a roof terrace complete with hot tub!
Beyonce & Jay-Z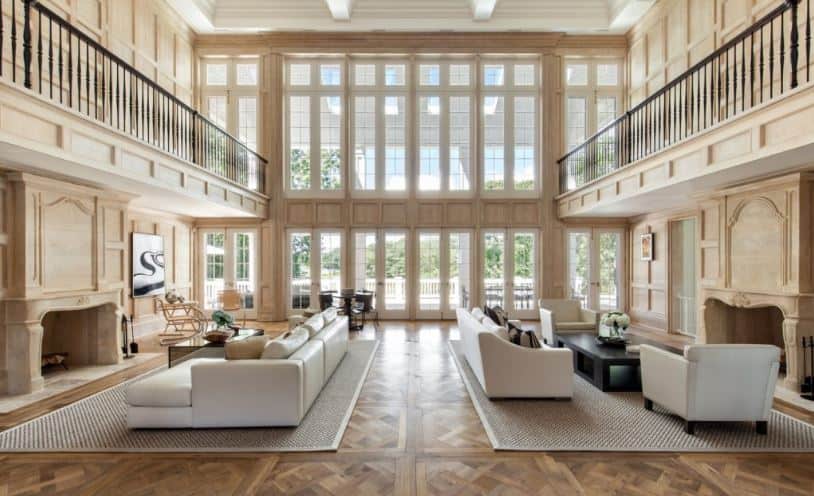 Going further out from the city, I bet Beyonce & Jay-Z are Crazy In Love with their $26 million East Hampton mansion, located directly on the Georgica Pond. The property possesses lots of family space with seven bedrooms, nine bathrooms, and even a guest cottage. It's directly next to a 17-acre nature reserve so there is plenty of playing space for the children! I imagine one of the unique drawing factors to this purchase was the fact that the previous owner had the whole house rotated 90 degrees, just so that the living room has the most amazing sunset views over the pond.
As we've seen, New York plays home to a whole host of celebrities. For the rest of us, without expendable budgets, finding a dream home in the City can be frustrating. Well, consider a company like Blueground that offers fully-furnished, equipped and serviced apartments in the most sought after areas of New York City. Take the hassle out of finding your perfect place with one of their turnkey properties. Get settled instantly and start feeling like a local from day one.