There is a misconception that higher pricing equates to luxury which is not always the case. You will be pleasantly surprised to learn that some companies sell "luxury" at a reduced rate. Creating a trendy look is not as hard as it looks, so here are three home decorating tips to nail the luxury vibe.
Invest In High-End Furniture
One of the simplest ways to nail the luxury vibe is to invest in high-end furniture that is both sophisticated and fashionable. Do not run out and buy everything that you see. Shop around and find out if it is cheaper to buy or to rent furniture.
What is your design concept? When you decide what design to go with, it is much easier to find furniture that fits the style.
How much space do you have to work with?
Can you reuse any of your furniture? You might be able to subsidize a few of your pieces by mix-and-matching furniture.
What is your budget?
Take your time and decide what will work best regarding your color palette, patterns, and personal tastes. The best way to ensure that you have a luxurious feel is to make sure that you create a cohesive balance in your home.
Simplify Your Décor
The most significant thing you should do before anything else is declutter and tone down your décor. Too many random objects in a room will look dirty and disorganized.
Simplify the space by removing anything that is just "sitting around."
Do away with any pieces that clash optically.
Exclude any oddities that do not fit with your new style.
Keep only the items that you have an emotional bond with.
After you have saved a few personal pieces, you will be able to use a critical eye to evaluate what the room has and what you need to incorporate to create the lavish layout you crave.
Create A Memorable Focal Point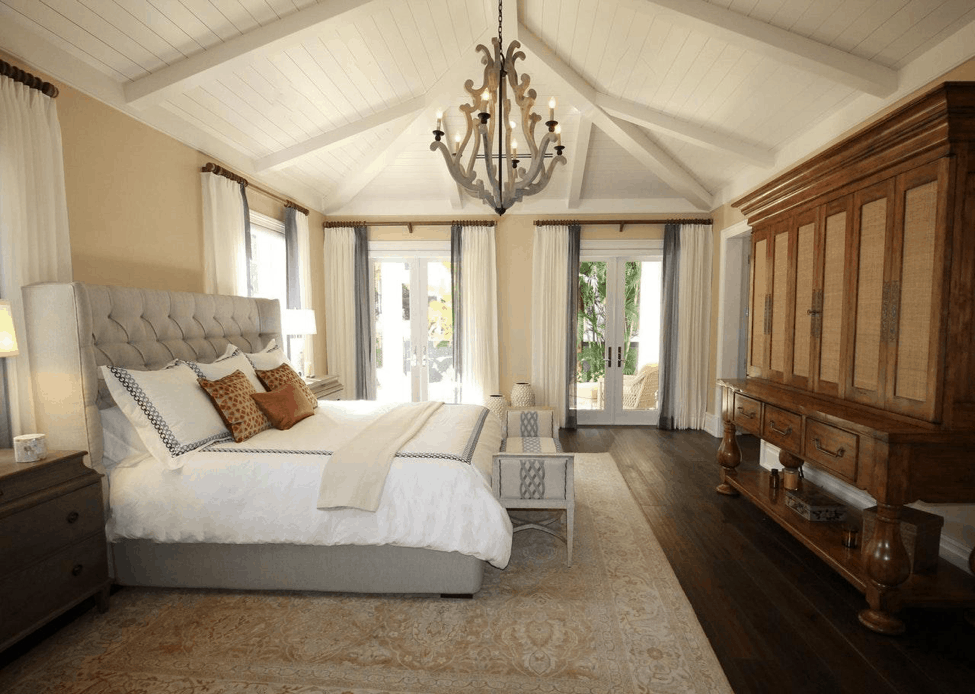 To create exclusivity, you need to design an attractive focal point that looks expensive but works within your budget. It needs to wow your guests while also adding to the story you want to tell about your room.
A modern

desk will add a touch of elegance and class to any home office.

A bold piece of artwork creates an alluring visual presentation.
A vintage, European sideboard will capture any visitor's attention in your dining room.
An Orlando Floor Lamp would add an intimate touch, and with its extended light fixtures, it also provides a highly-functional necessity.
Many upscale boutiques carry top-of-the-line décor inspired by some of the greatest architectural designs, and easily capture the room's attention. You should also look at furniture rental companies and second-hand shops because they tend to offer quality products at discounted rates.
Most consumers begin first with the living room which is not surprising considering it is the area that your friends and family will see first. You can also turn your kitchen and bathrooms into showstoppers.