If you're seeking a tranquil refuge from the city's bustle, look no farther than the Maidla Nature Villa. This contemporary cabin is located on an old Estonian manor site, surrounded by trees and bogs.
Here, you can explore the natural sights and history of Estonia. The Maidla Nature Villa or Nature Villa KASEKE is the first in three new structures on the historical site, designed by b210 architects.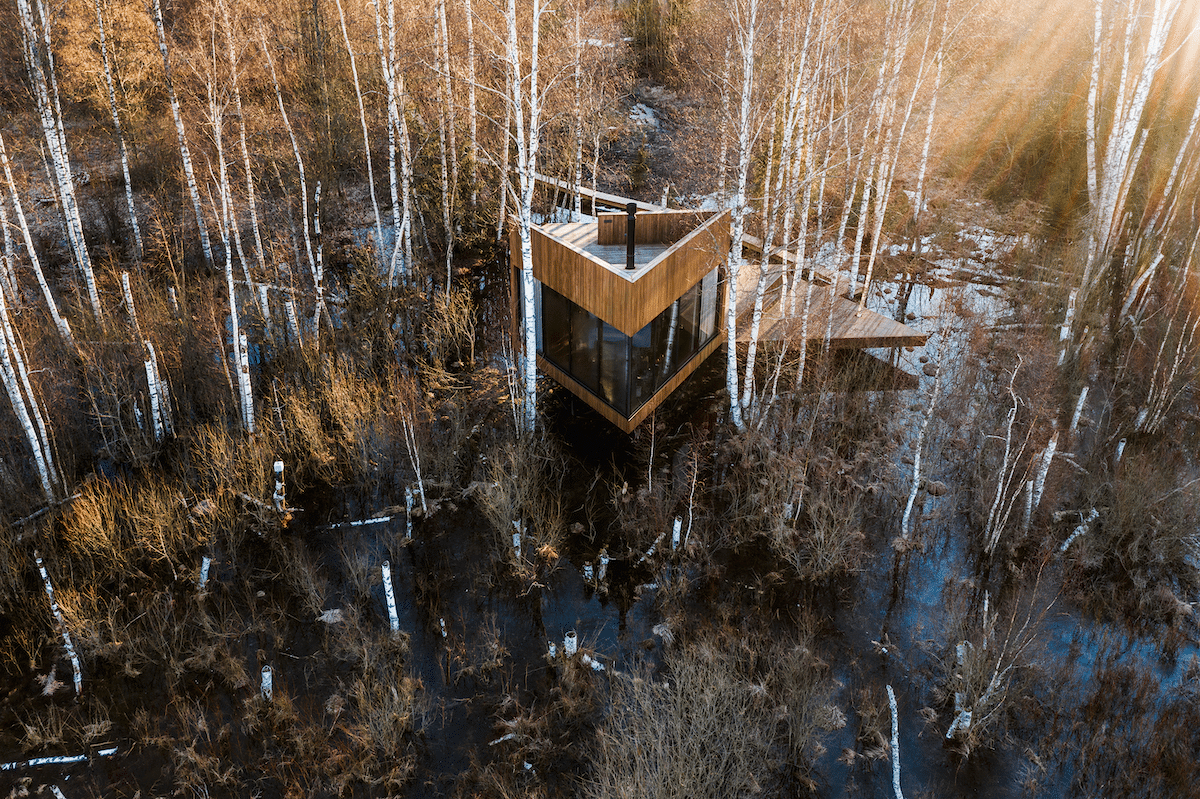 The house is surrounded by terraces that mimic the many strata of the marshes and offer plenty of space to relax outdoors. It is about one meter or three feet higher than the surrounding area to protect it from spring flooding. The cabin is built around the trees, with openings cut through the massive deck for existing trees, despite being located in a birch grove.
The designers went with thermoash, a deep warm hue that contrasts nicely with the white birch surroundings. The interior design team maintains the warm wood tone combined with painted steel and dramatic contemporary accents. The hotel room includes extra luggage storage space, a minibar, and a kitchen counter with coffee and tea. Even a fireplace ideal for intimate nights indoors is available. A vast glass floor-to-ceiling wall surrounds the living area to ensure visitors are always visually connected to the environment.
Visit Maidla Nature Resort for further information about the hotel and book a room. Please continue reading for more amazing photographs of the structure and its breathtaking setting.