When you hear the terms "roller shades" or "roller blinds" you might think back to the old-style vinyl blinds from the 1950s that used to flap around the window. Actually, modern roller shades have come a long way, both in their mechanical operation and their light filtering options. The roller shades at selectblindscanada, for example, are sleek, easy-to-use and offer a wide array of functional yet stylish looks.
Rollers Shades vs. Solar Shades: What's the Difference?
You might have heard about what is called solar shades or blinds. These aren't actually a different thing than roller shades – they are essentially a type of roller shade that is specifically designed to block varying amounts of sunlight. Solar shades also offer various levels of privacy in addition to sunlight management and are available in an array of colors and designs that will bring a modern look to your home.
Solar Shades Openness Comparison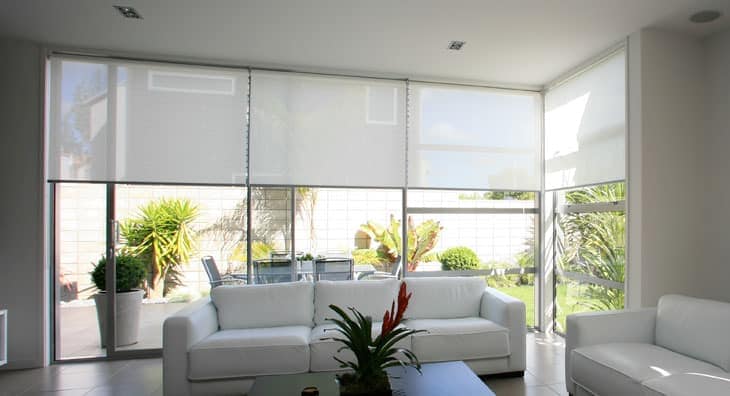 Solar shades come in models that represent different openness factors, usually 3%, 5%, 10% and 14%. This number represents the amount of light the blinds allow in and thus affects the view you get while looking through the window.
The various types of roller/solar shades are usually categorized by their performance with respect to light management. This often relates to the stores material there are made with and how big the "holes" are in the fabric's weave. The color of the material can also affect the glare and view through the window, as well as how much heat it retains. For example, darker materials provide less glare but retain more heat.
Sheer Roller Shades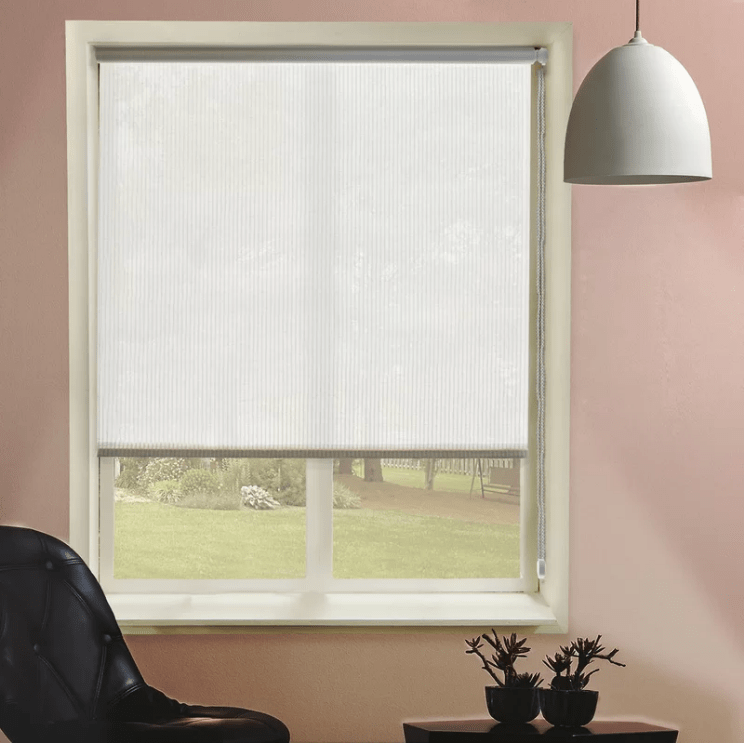 Sheer roller shades are transparent and made of 100% polyester fabric, which allows most of the daylight into the room, with the privacy level being generally moderate. These sheer fabric blinds bring elegance to the room and allow for a nice view.
Light Filtering Roller Shades
Light filtering roller shades are semi-opaque blinds generally made of polyester fabrics (some are made with a mix of 75% cellulose and 25% polyester or 76% polyester and 24% polypropylene). These shades gently allow the daylight in and provide a similarly moderate privacy level as sheer shades, but also block UV rays.
Room Darkening Roller Shades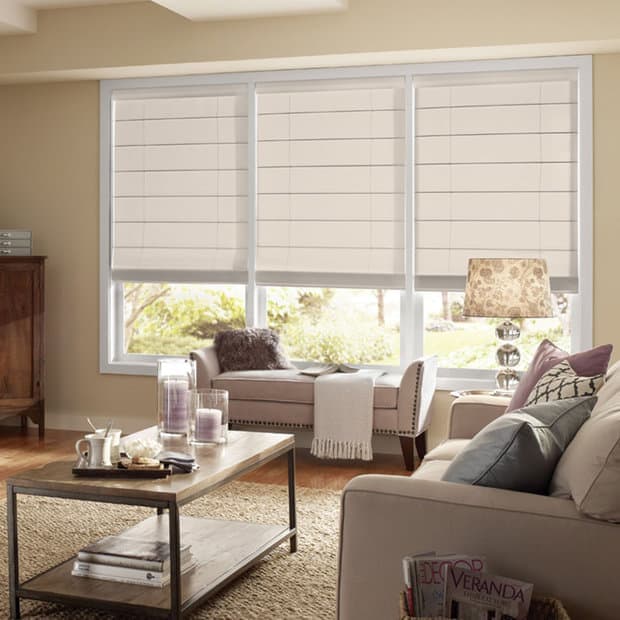 Room darkening roller shades allow very little daylight to filter into the room compared to other models, and hence offer better privacy. They also block UV rays. Selecting light colors for room-darkening shades will filter and diffuse bright daylight to the room, while dark colors obviously will make the room darker and cooler, which is a good choice for bedrooms, especially during summer.
Blackout Roller Shades
Blackout roller shades are opaque, generally made of polyester fabrics or 70% polyester and 30% cotton backing. For maximum light blocking and total privacy day or night, blackout roller shades are a perfect choice. The acrylic foamed backing of certain blackout shades also provides better insulation and maintains a comfortable room temperature more efficiently.
SheerWeave Solar Shades
ShearWeave solar shades are made with a unique combination of materials that offer a balance of light management, insulation and glare reduction. On each SheerWeave model, the ratios of this combination vary. Essentially, as the "openness" or light level increases, the level of privacy or UV protection decreases. SheerWeave solar shades are the best choice for sunrooms, patio doors or porches.
With all the choice available to you in terms of functionality and style, modern roller shades leave those old-fashioned blinds in the dust. For best results, consult a window treatment expert to find out what your options are and ensure you get the best fit for your home.