Architectural firm OPA has created an innovative modern home with a cedar board exterior covering the entire front face and flows around large bay windows. The cedar facade that surrounds it is made with intentionality to allow some visibility into what lies behind them – the home's beautiful bay window panes and architectural freedoms. A closer look at this wood exterior shows how every piece has been designed to allow for someone's eyesight to be partially seen through them as well, like peeking out into another world or seeing something you're not supposed to see.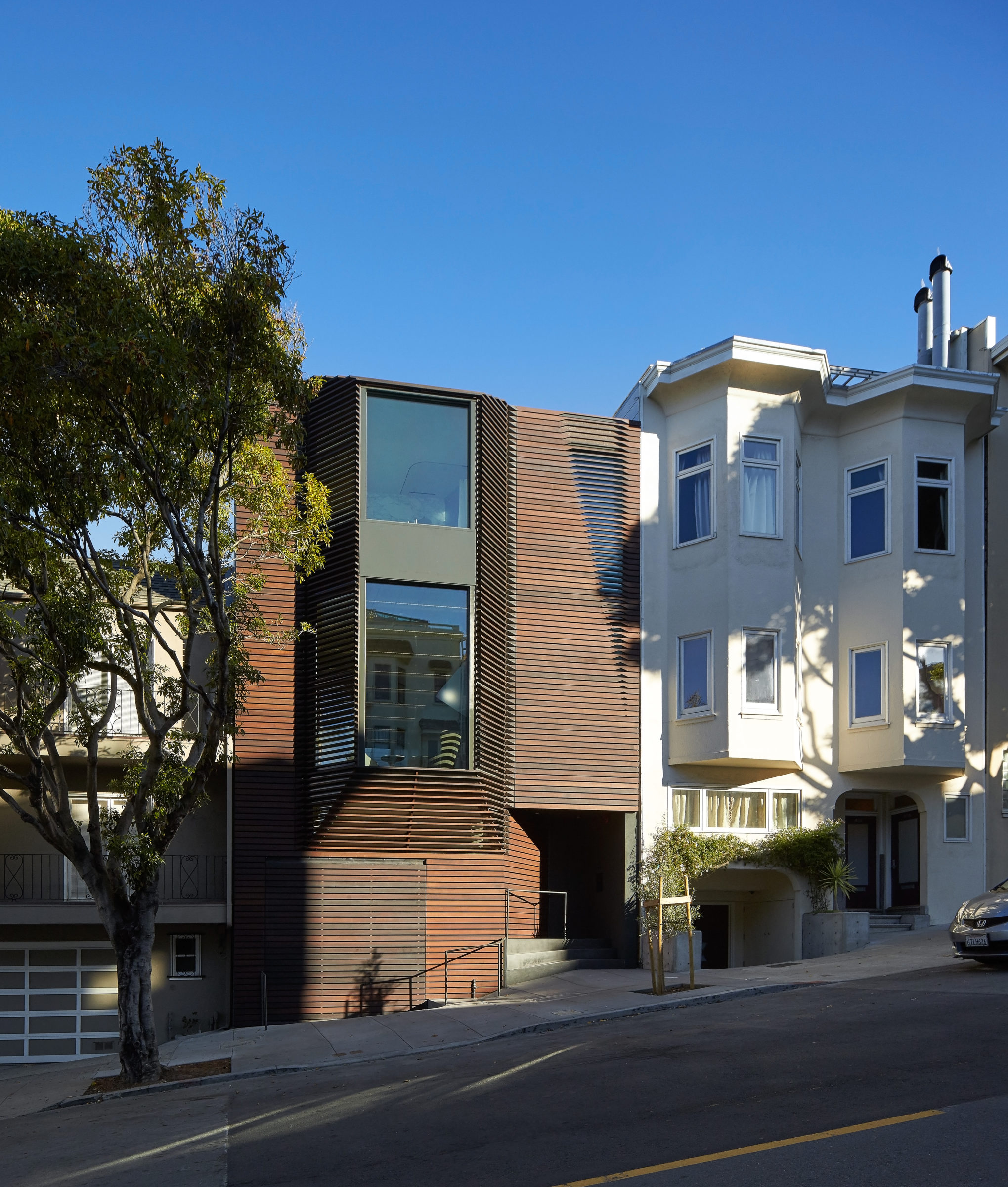 The blue-painted staircase is what first catches your eye when you enter the home. The wood of the floor disappears into a pastel hue that also has been painted on some parts of it for an added design element. After extensive color studies and mockups with the artist client, it all happened who desired to have this unique look throughout their space, which includes both public zones and private ones like bedrooms. The living room takes advantage of its bay windows as well as mesh ceilings for added architectural interest; every time you walk inside, it feels like traveling forward through time into the future where buildings have been redesigned around advanced construction methods while maintaining their unique personality and aesthetic style! The stairs, which contrast the white walls surrounding them, leading to bedrooms in this home.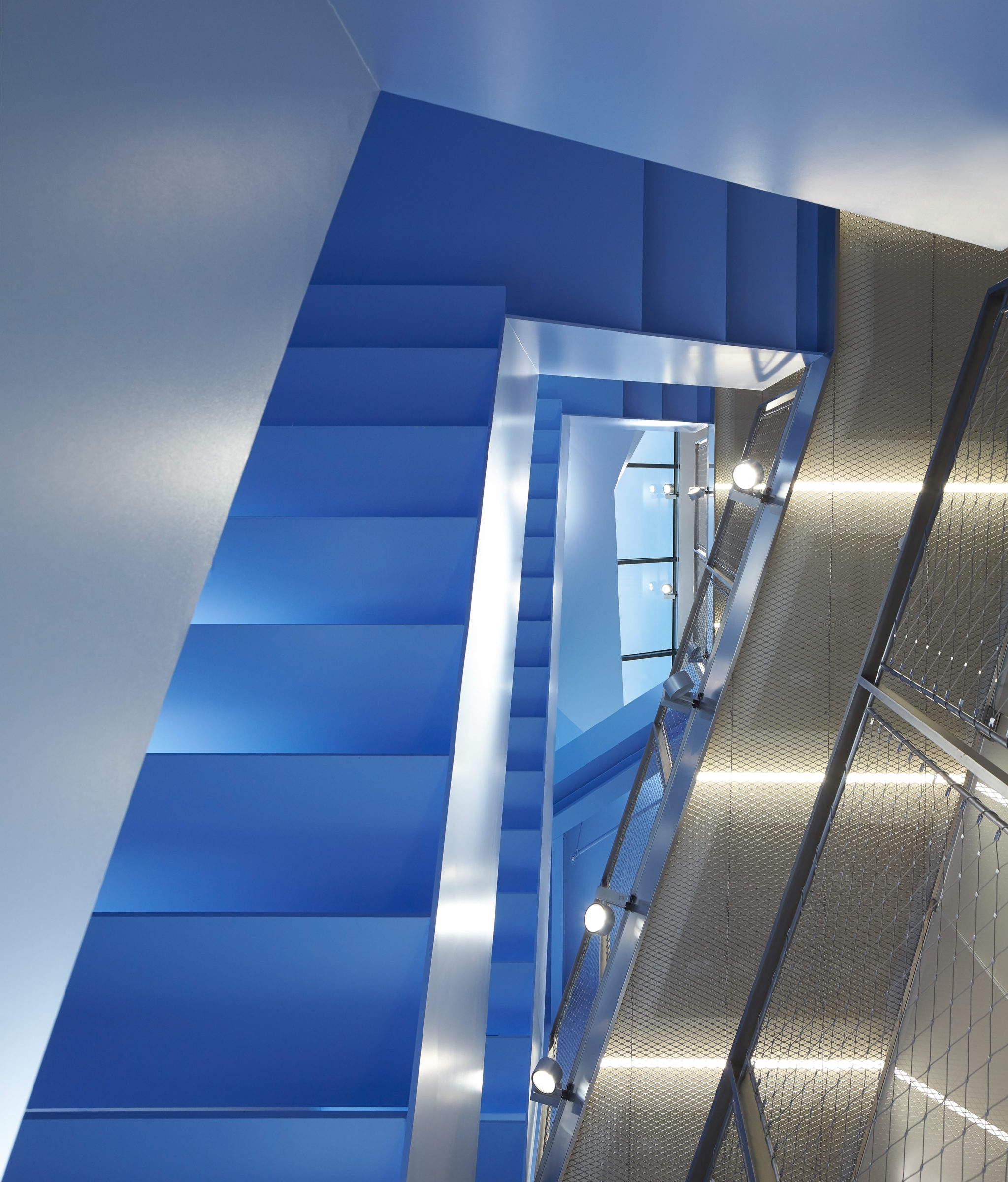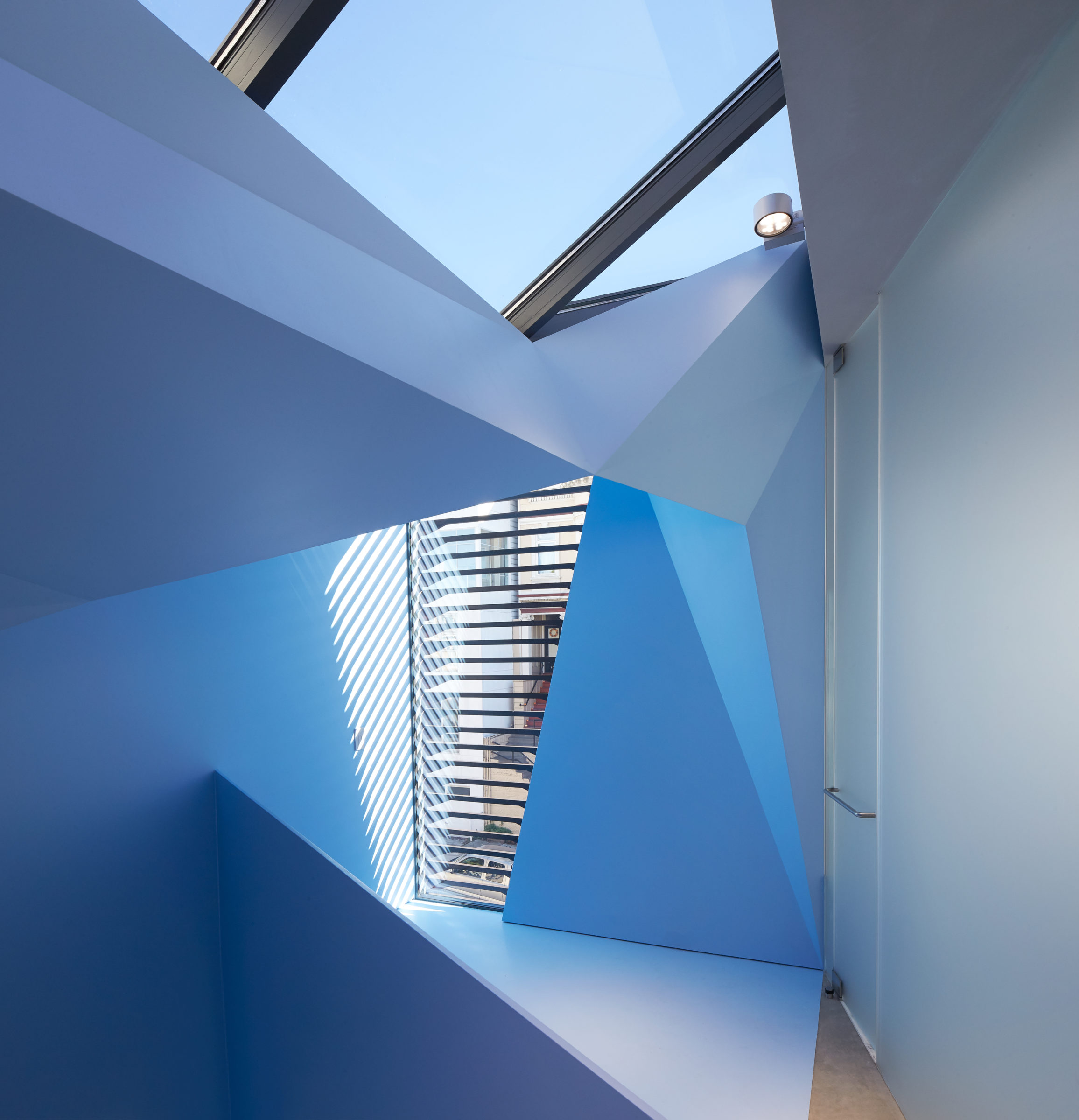 The first bedroom boasts a custom-designed angled wood bed frame that makes it hard not to sleep on level ground after you've seen its elegance! Another bedroom is hidden from view by a curtain hanging from the ceiling and has an angle piece of wood going around one side as if hugging your head while sleeping. A skylight fills up top with natural light; meanwhile, down below, there's another small sitting area looking out onto the neighborhood outside the window. Outside in the private rear garden, they have used paint to camouflage and dazzle their neighbor's house by using different techniques such as painting all over or adding some texture into certain parts of it.
Website: https://oparch.net/, www.instagram.com/opa_architects