All You Need Is an Ikea Idea!
♥
The well-known IKEA furniture assembly concept has given a spark to a global wave of home furnishing improvisations, hacks an passionate lovers. Now flat pack furniture has become more affordable than ever and has proven to be a highway for interior design creativity all over the world! In this particular post I am about to share a favorite furniture collection of IKEA ready to assemble unit tricks and tips:
1. IKEA Shelves Are Awesome
Awesome or what?
Building high shelves is one of the most common and at the same time efficient usages of an IKEA shelve. Almost all models the IKEA company has to offer are more than suitable for this particular idea: LACK, PERSBY, EKBY, HEMNES and you could even think of an suitable assemblage for the KLIMPEN. The upper part of walls is a spot that people barely put to use, so why keep on wasting it like that?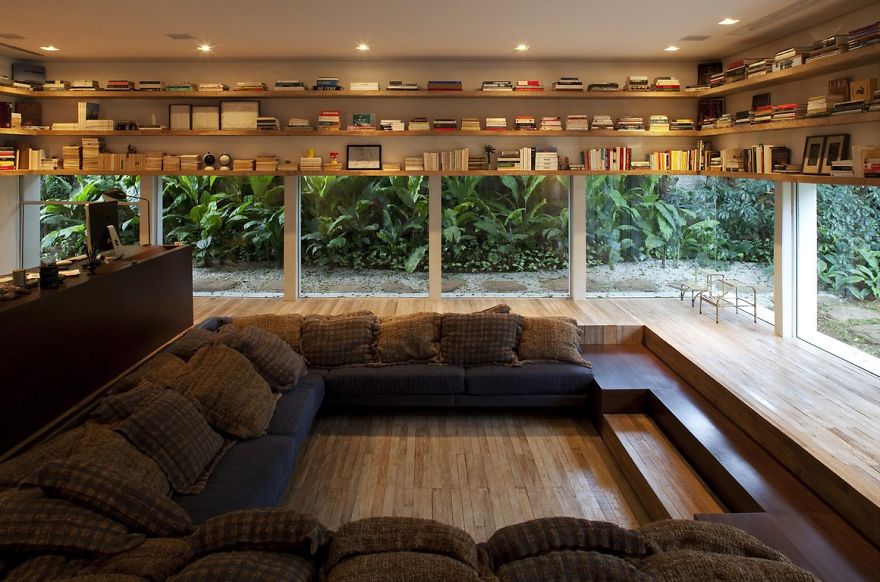 2. Drawers Do the Job of Two
When it comes down to functionality and creativity – ready to assemble drawers are simply awesome! Building a stairway of these will surely take some nerves and montage effort, but if you have already have experience with building flat pack furniture – you're going to make it. As a furniture assembler I've done quite a lot of drawers, but this one in particular I have not yet tried this one. Have no doubts – it's on my list.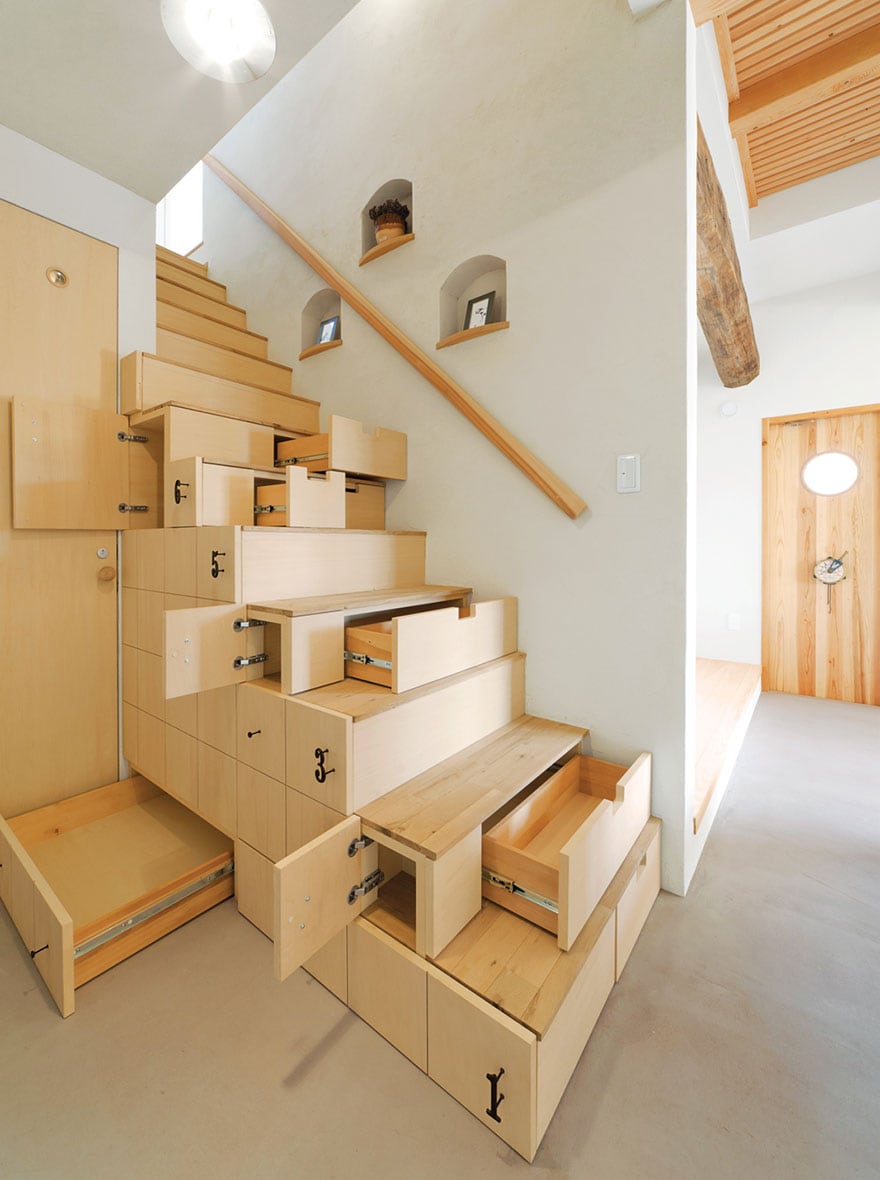 3. IKEA Beds are the Best!
The Bunk bed Tree House
Take my word – I've browsed thousands of flat pack furniture assembly hacks and beds are among the most awesome units, when it comes down to building those into children playgrounds. You could transform both floors or either one (like this Flat Pack Mydal bunk bed hack). When it comes down to an IKEA assembly service provider – you will have to place a special order to get help for such a furnishing hack but it is far from impossible.
Just my 2 cents here.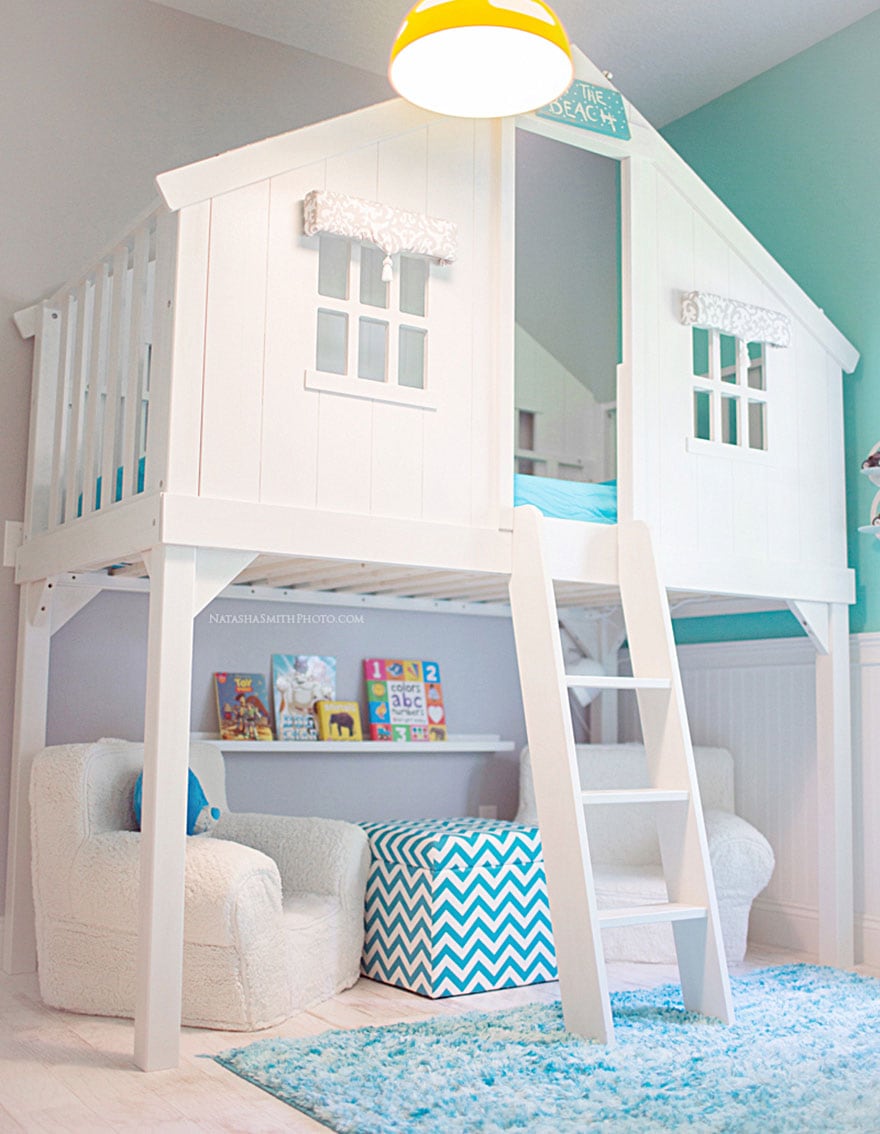 A Bunk Bed Cottage Hack
Children love bunk beds!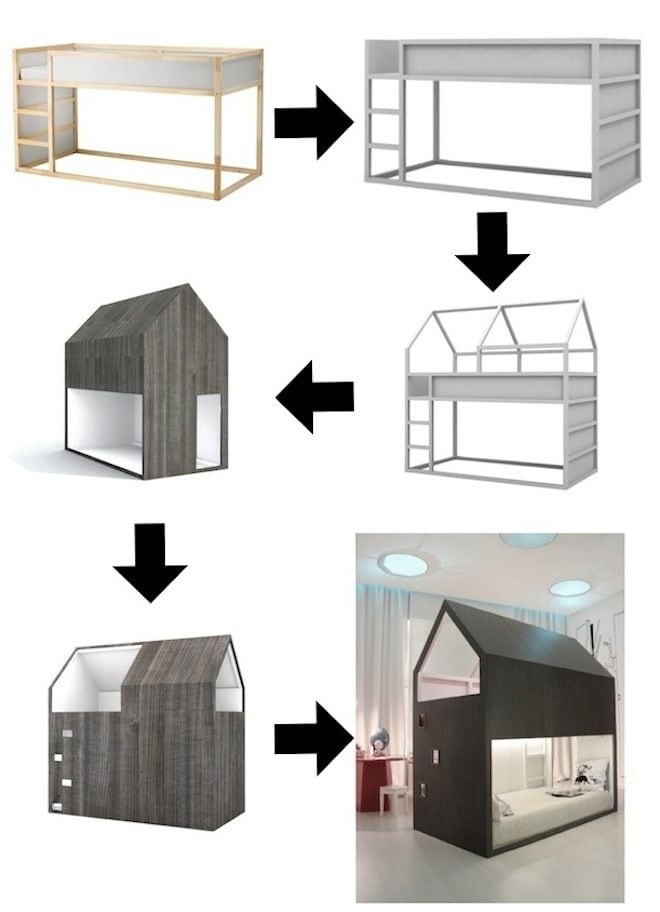 This simple IKEA instructions manual shows exactly how the building is done. This flat pack assemblage is both easy do a montage and impressive at the end. You won't need a professional fantastic furniture assembly service and your children will surely fall in love with it. All you need are a few wooden planes, some nails, and you're all set. In case you do not wish to montage any more solid wood, you could improvise with lighter materials like plastic or even paper.
4. Everybody Loves the IKEA Man
This one is not an IKEA flat pack unit, but it's still a hell of a charming one, especially if you are a passionate flat pack furniture fan like I am. It took me no more than a second to fall in love with it. I wonder how IKEA has not come up with flat-pack wooden floors yet. They will surely rock the market.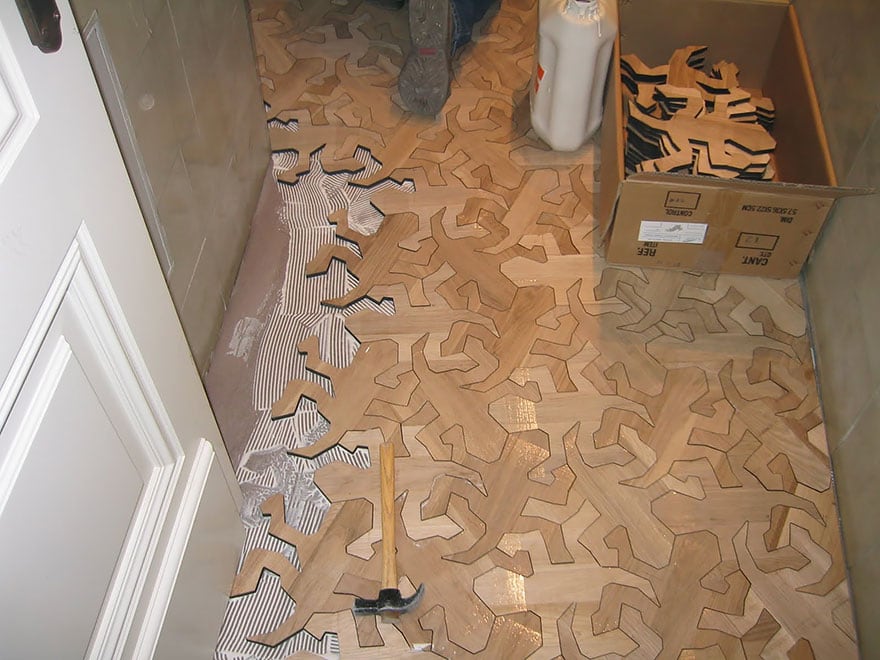 5. IKEA Bookcases and Bookshelves
The Secret Billy Boocase Hidden Door

This is my favorite part!
Every IKEA piece of furniture that is sold in pieces packed flat in a box for easy transport and is assembled by the buyer is an ocean of possibilities! No wonder the Billy bookcase is the the #1 flat pack unit seller for all time! It's not only a wonderful piece of cheap furniture, but it looks great and fits into another million of awesome furniture hack ideas. Is there anything cooler than a Billy Bookcase, transformed to a secret hidden door?
An upside down Billy Bookcase
Here's another on of my favorite Ikea assembly tricks. Simply dismantle the Billy bottom plank and turn the unit upside down. How would you put it to use?
6. Ikea Doll Beds and Cats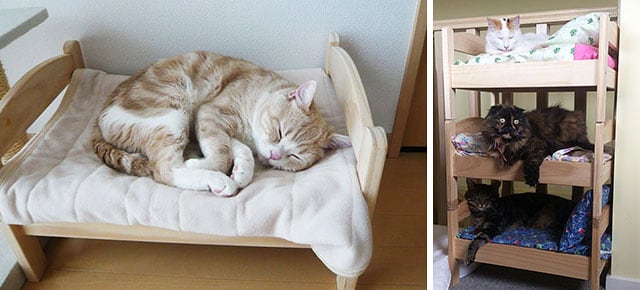 Cuteness overload! Not only IKEA's full size flat pack beds are awesome but these miniature doll units are even cuter than a bunny! Building these flat packs is uber easy, does not require professional furniture assembly services and will surely make both you and your feline a ready to assemble furnishing fan. You have my word here.
7. IKEA Floor to an IKEA Wall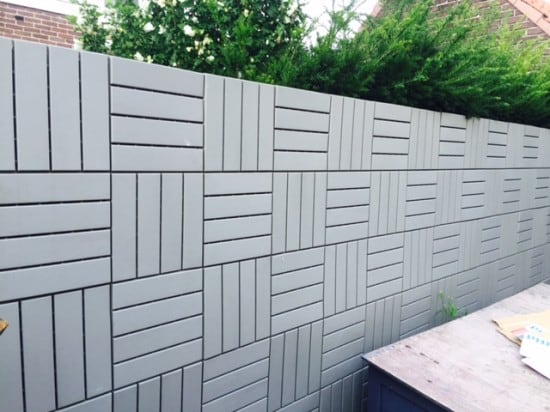 Mount the tiles with screws directly on the wall, although it would be a really good idea to montage those to a wooden frame. Slick and clean, right?
Hope you folks have enjoyed my humble collection of uber cool IKEA Assembly hacks and ideas.
—
Bart,
A professional furniture assembler
and passionate IKEA assembly lover.
Cheers!