American artist Daniel Arsham has crystallized DeLorean time machine from Back to the Future, and Mickey Mouse for his newest exhibition, which imagines the world in the next millennium.
Following on from Arsham's past explorations into history through physical items, the display features icons of American pop culture reimagined in a future setting, with forms and materials distorted to suggest decay.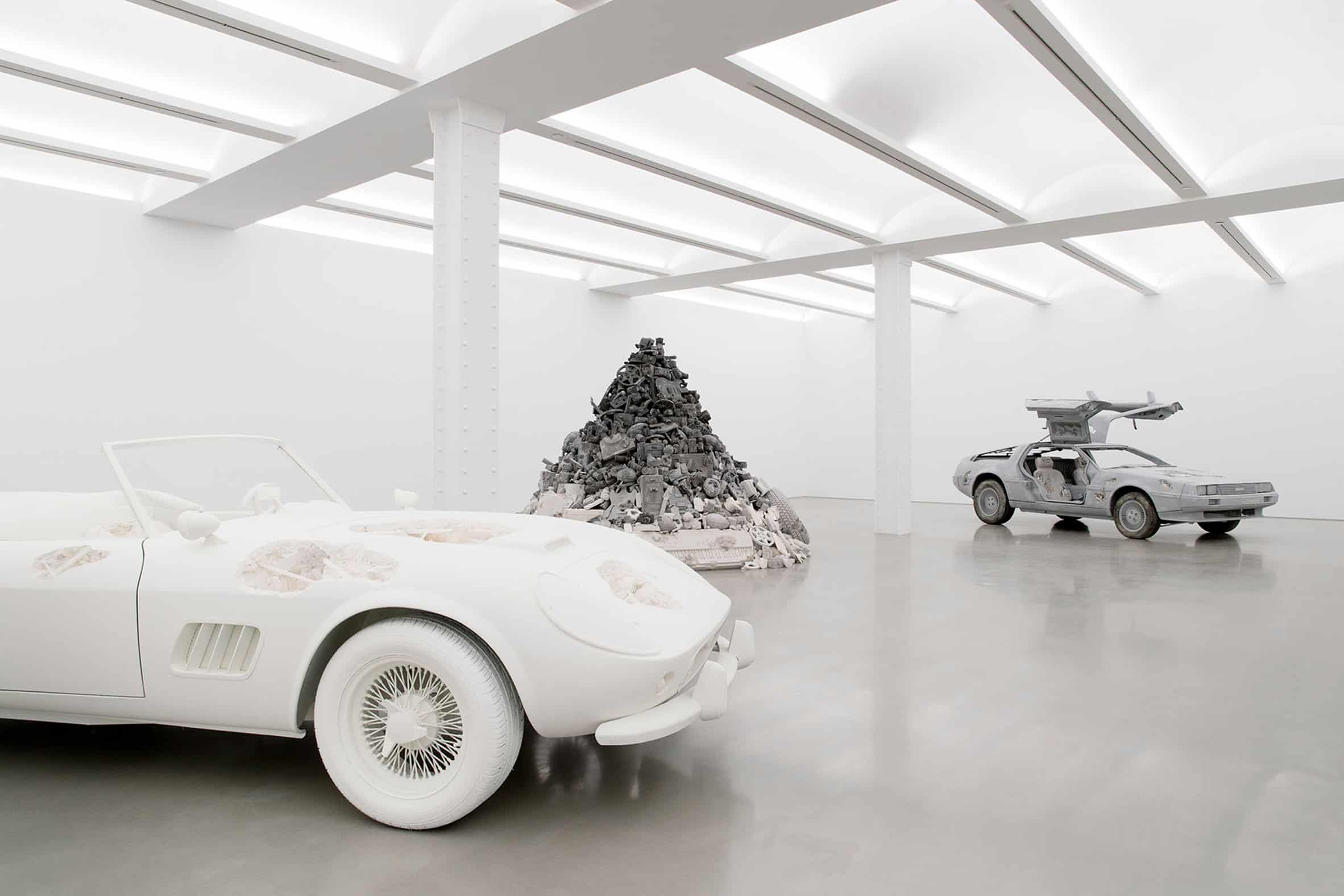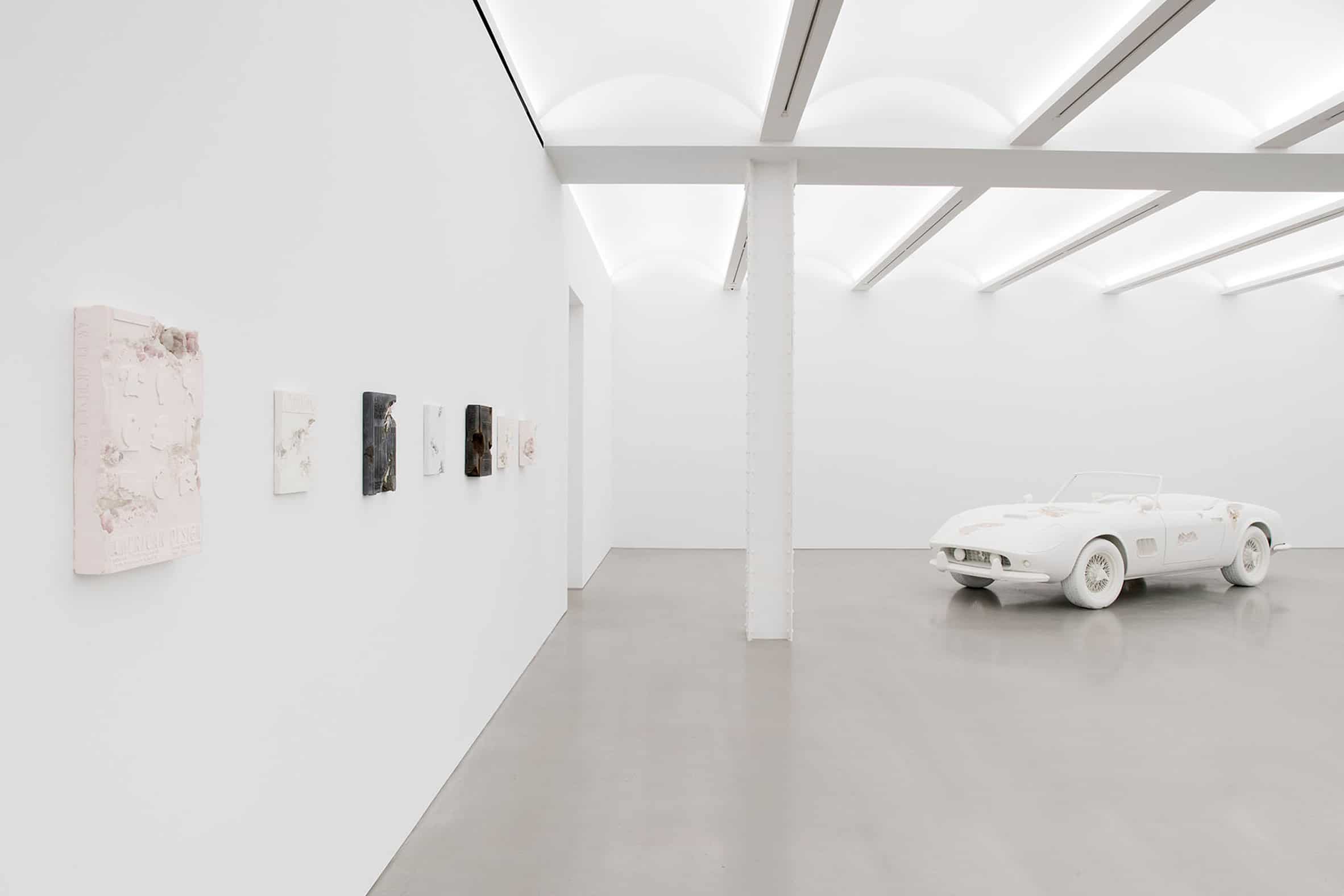 "Though the exhibition includes bits never before seen in New York, people will recognize strains of former works by Arsham, as signature types and approaches recur, highlighting Arsham's participation in different disciplines — sculpture, architecture, film, and functionality — into an entire oeuvre."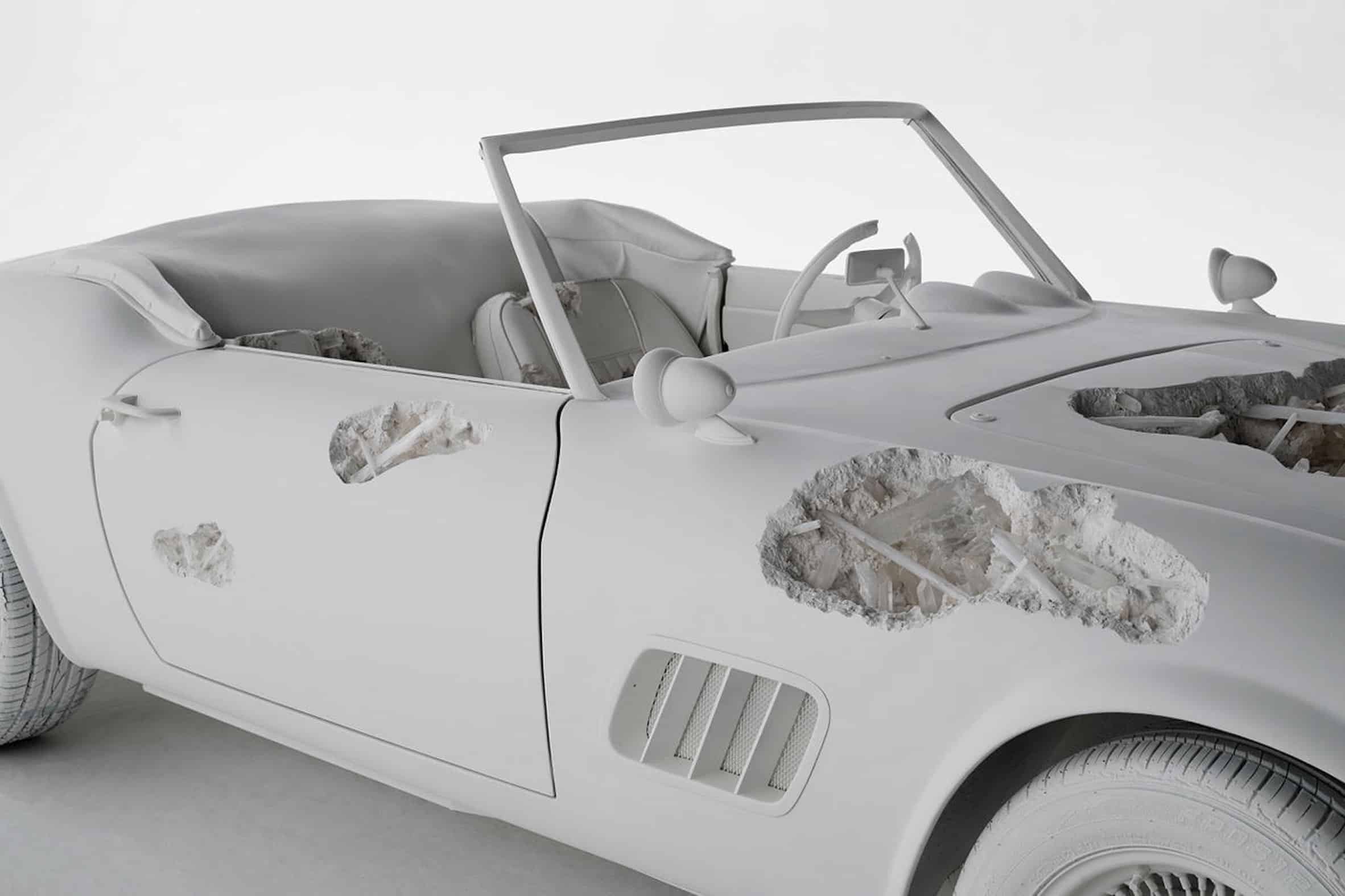 But Arsham, who additionally uttered Brooklyn studio Snarkitecture, has covered the vehicles at a crystal to provide them an ashy grey appearance as though they're forgotten artifacts. Vast chunks of the cars will also be missing as when they have"eroded away."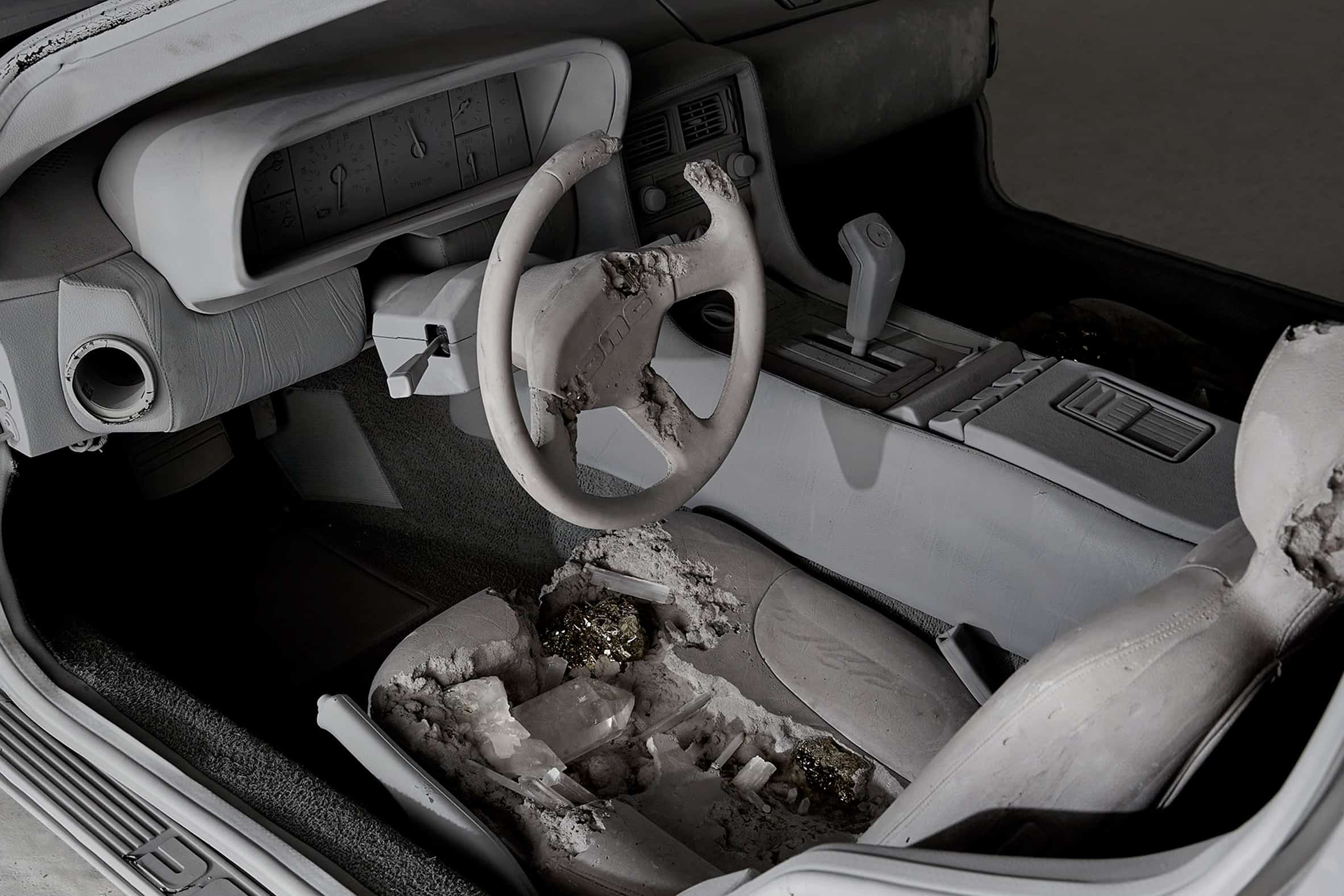 It comprises a heap of junk-yard objects made volcanic ash, pyrite crystal, selenite, and walnut, which Arsham made for the gallery in 2015.
White sculptures made out of white hydro stone plaster are recognizable as cartoon characters — including a figure which resembles Mickey Mouse, a rabbit, and a teddy bear — covered in bags and jumped by rope.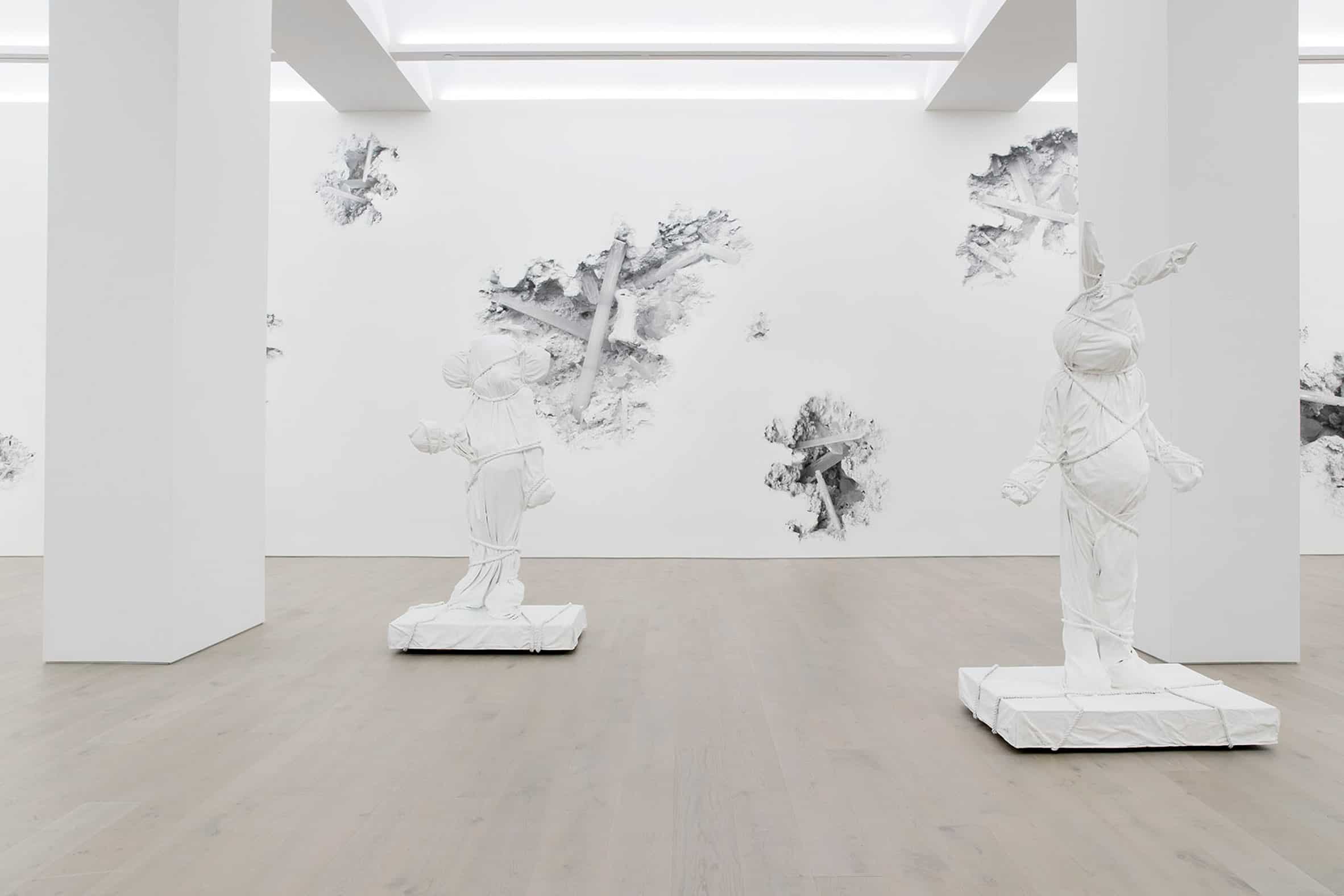 The designs draw American visual artist Man Ray's The Enigma of Isidore Ducasse, which was created in 1920 and included a sewing machine covered in a blanket tied in series.
Each is ruined in a different way: one has cracks in the surface, while the other seems to be smashed into various pieces.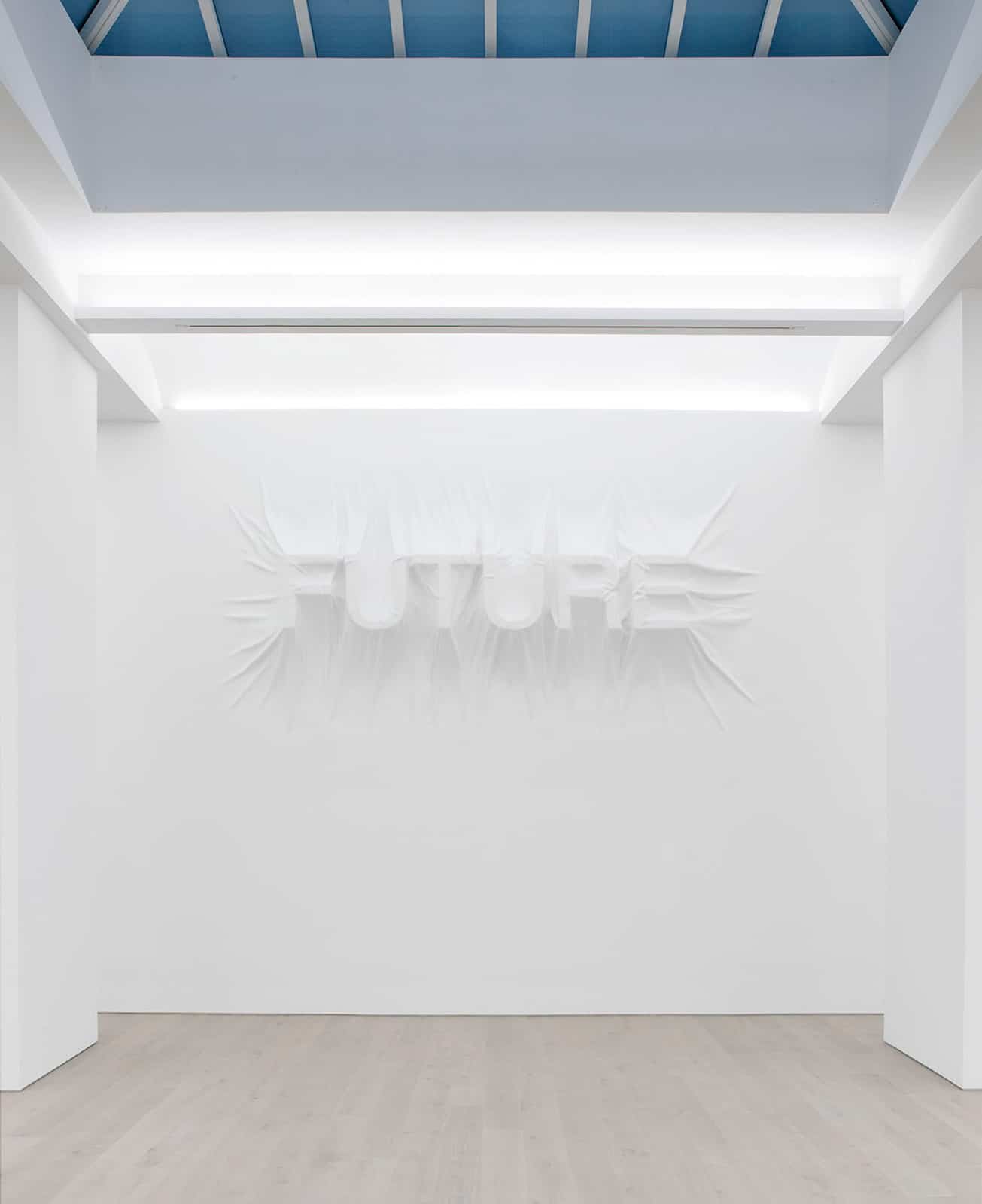 "The folds in the fabric have hardened in place, resembling the moist drapery technique on ancient Greek statuary, an attempt to catch in stone the diaphanousness of fabric," said the gallery.
The walls of this space also seem to be crumbling away to reveal a broken wooden construction indoors. But this result is created by Trompe-l'oeil wallpaper designs that Arsham made with Brooklyn design studio Calico Wallpaper for your own display.
Other illusions incorporate a sign spelling"FUTURE" which seems to be pushing its way through one of the walls, leaving draping forms behind. Arsham shaped the piece by means of a mixture of plaster, plastic and foam paint.