Bryan Dunn is a graphic designer, illustrator and loving father who regularly draws on his son's brown lunch paper bags. The lucky kid recently finished first grade, which gave the dad a symbolic opportunity to revisit his amusing project and select his favorite illustrations from the past year.
"I draw all the time, I decided his bags were good practice. Tough material to work on, and it would motivate me to keep doing something different every day," writes Dunn on reddit.
All of the illustrations are funny and refreshing, featuring cartoon characters from pop culture or purely from Dunn's own imagination. The characters range from Spider Man to Tyrannosaurus Jedi and from a hybrid Jokermelion to the sandwich jelly fish – all fun and unexpected, and all sure to have brightened his lucky kid's lunchtime.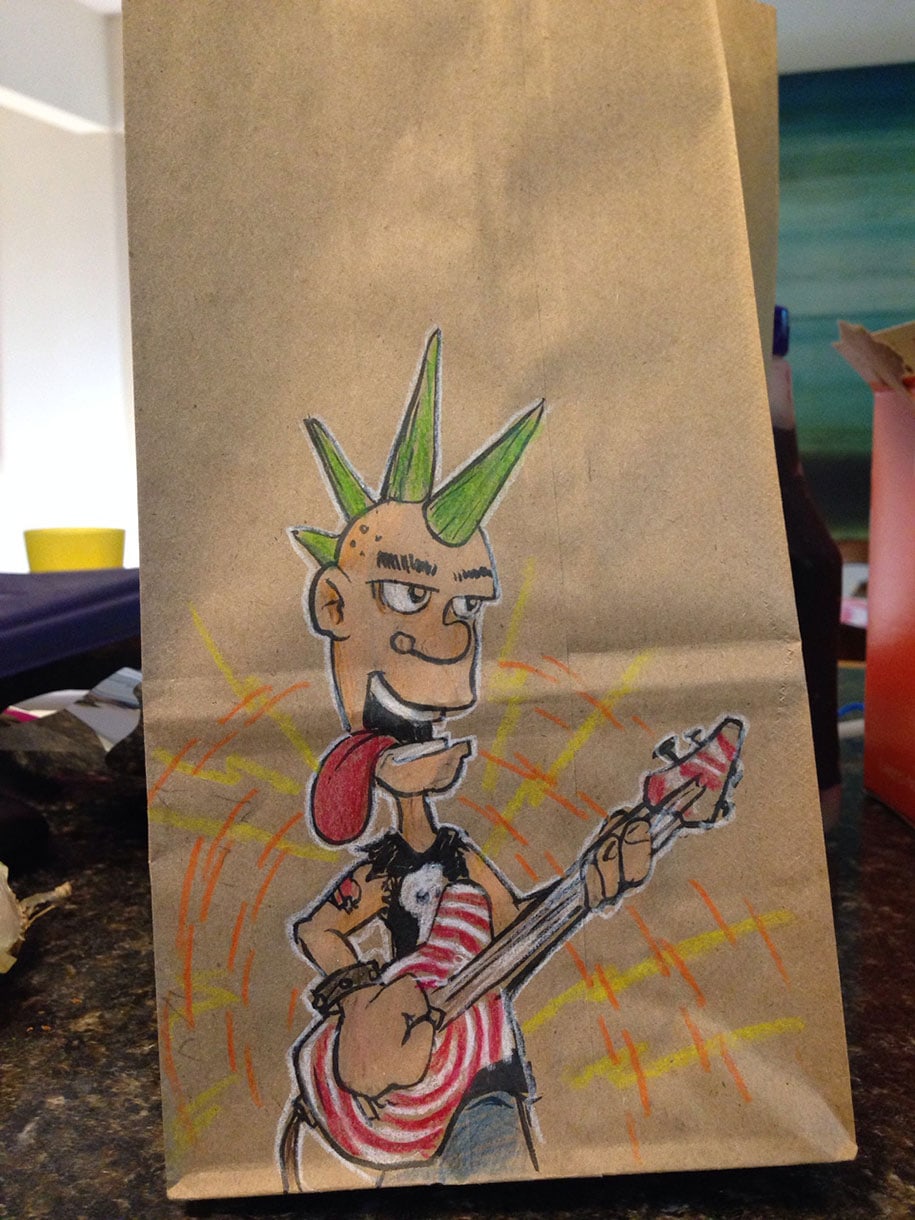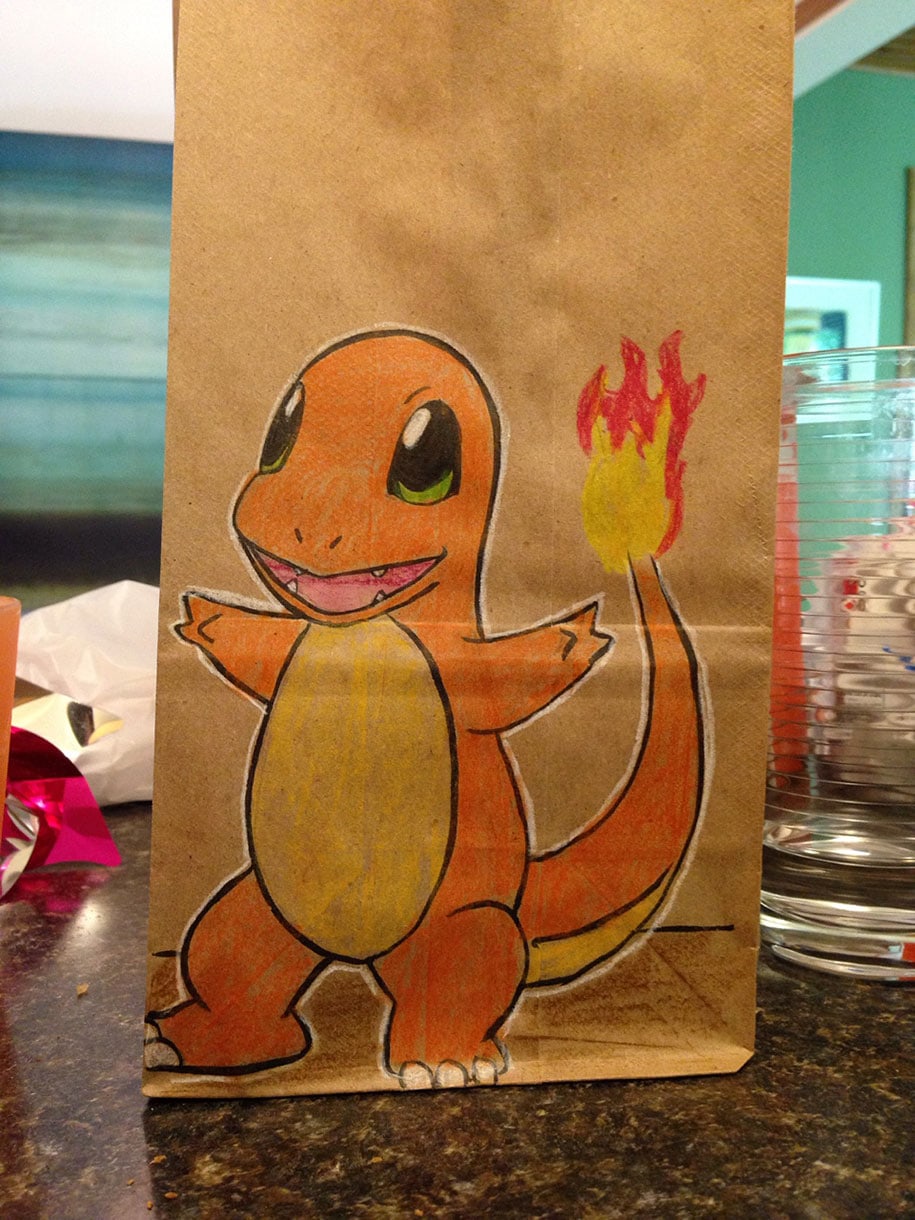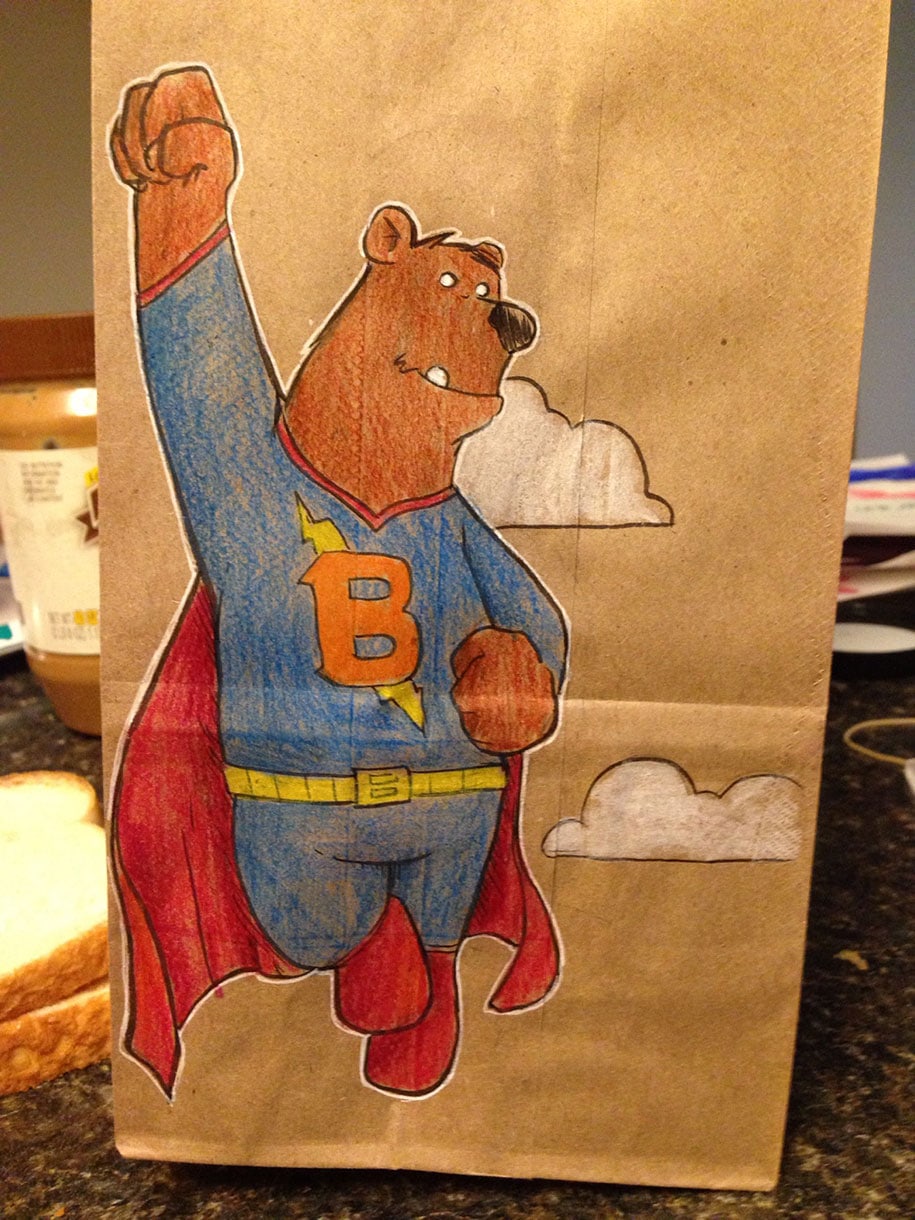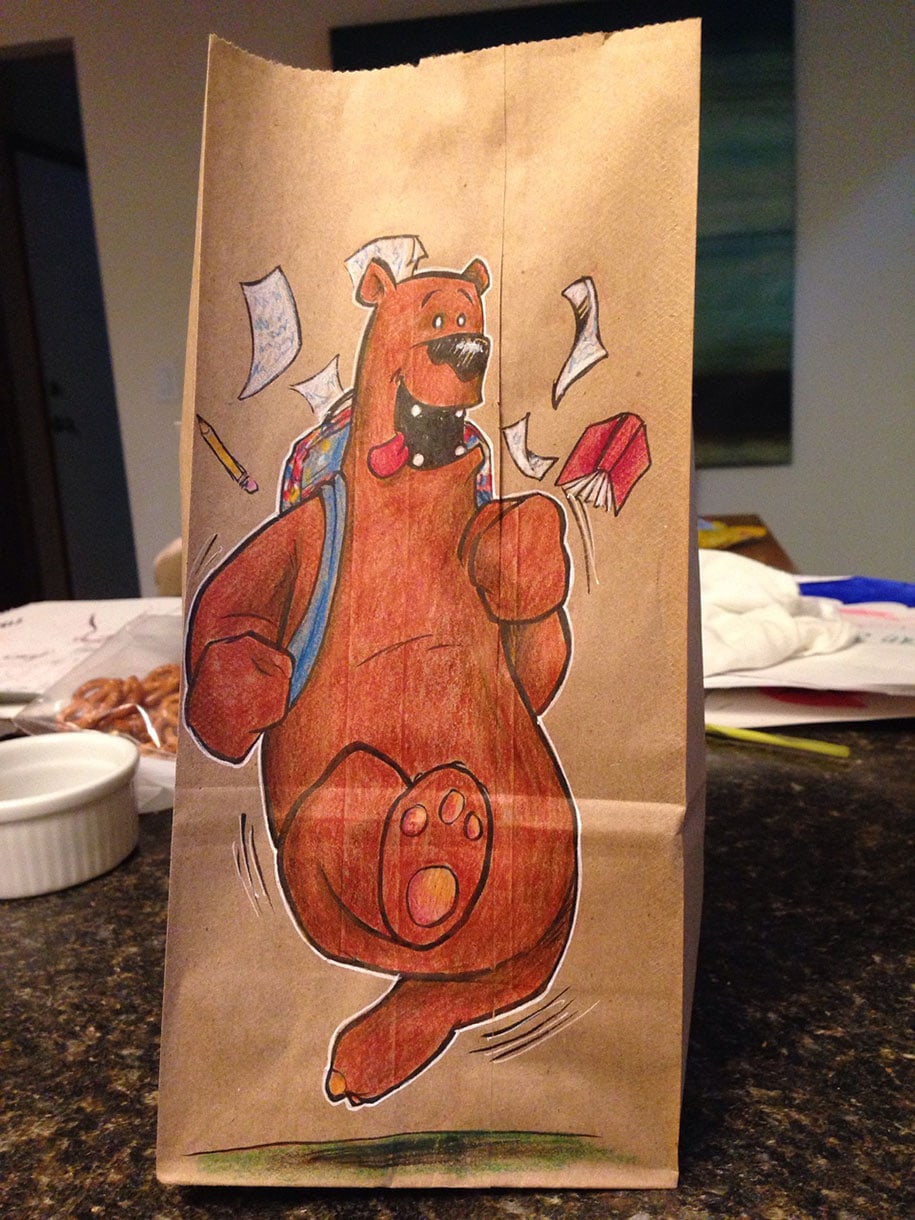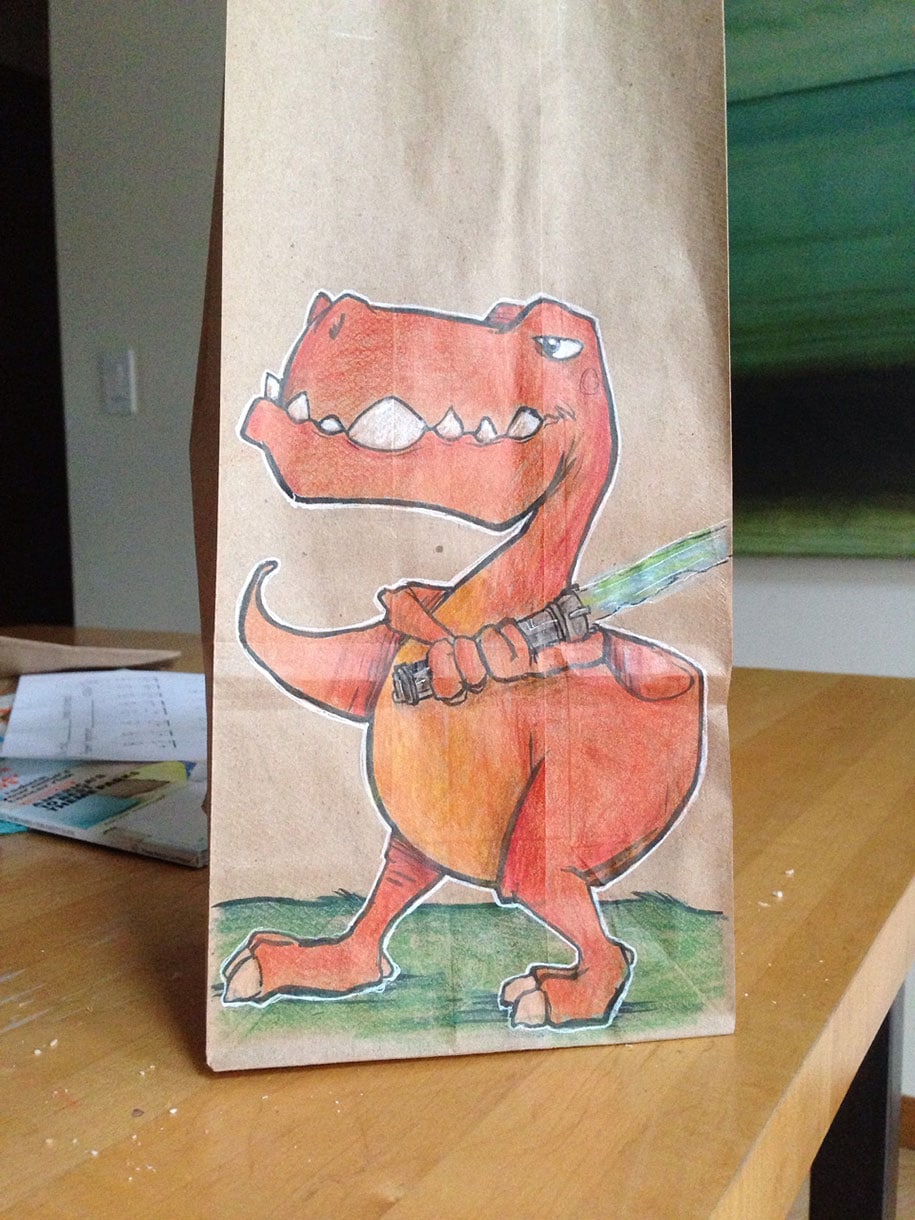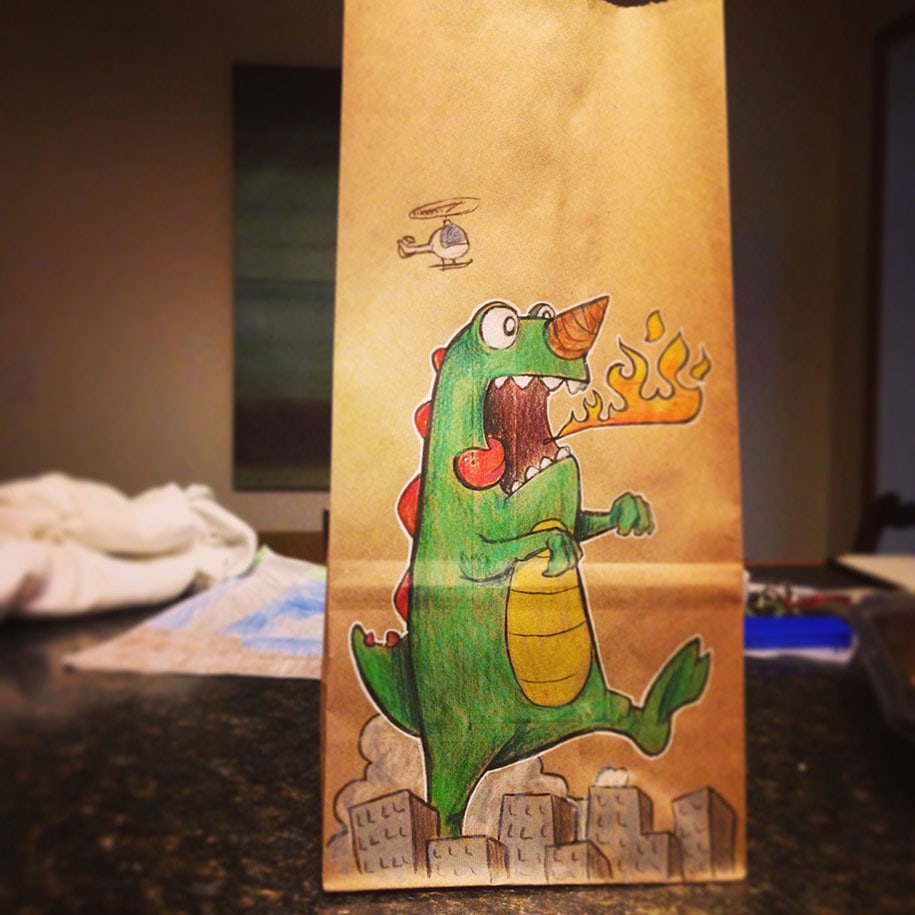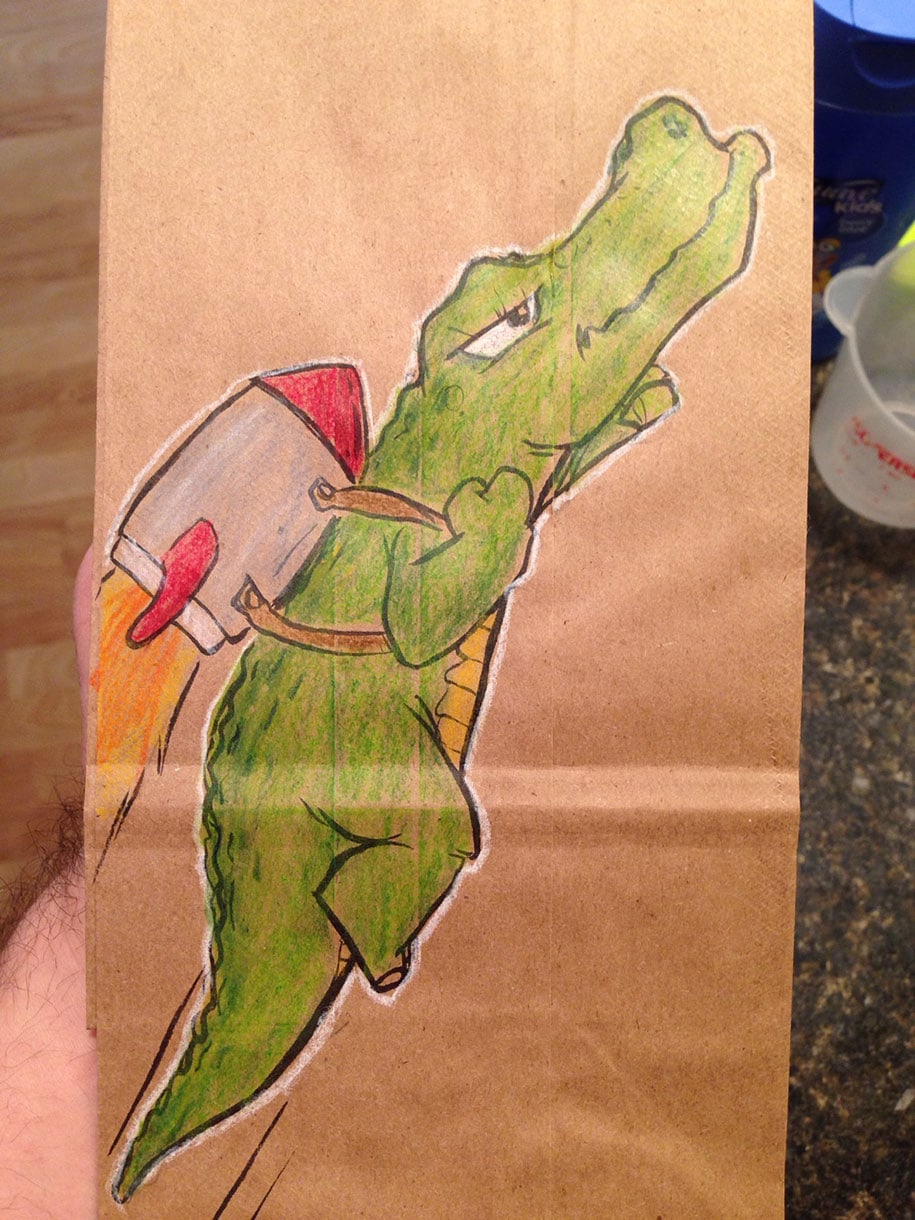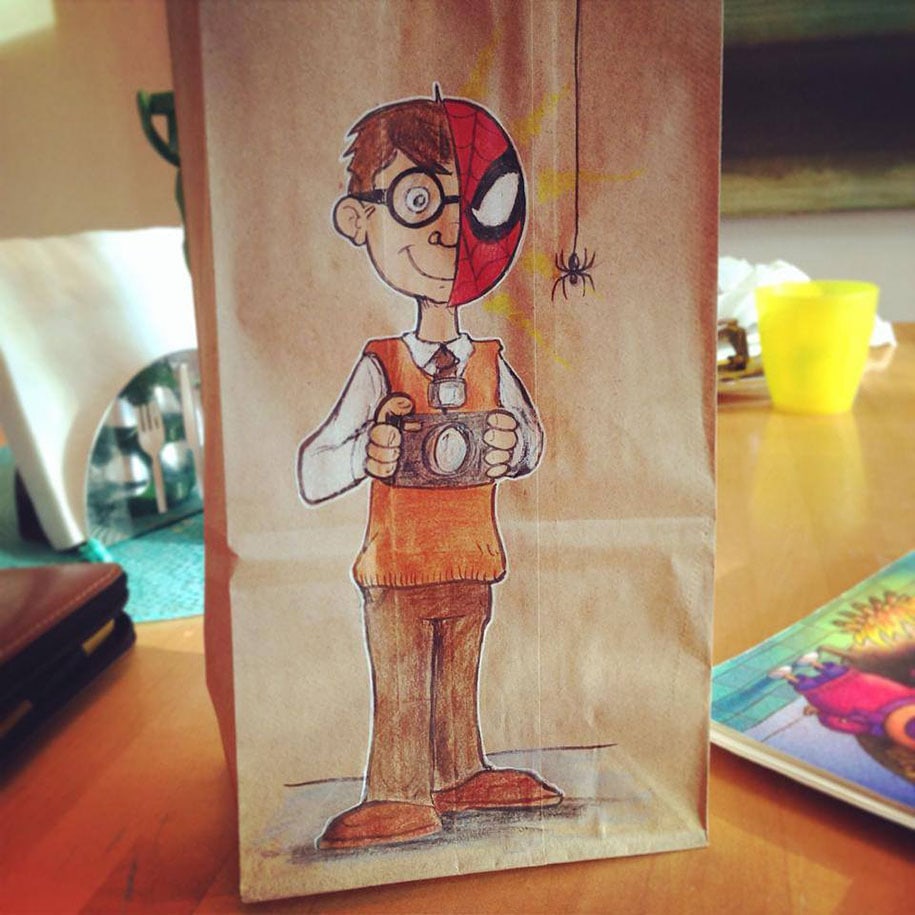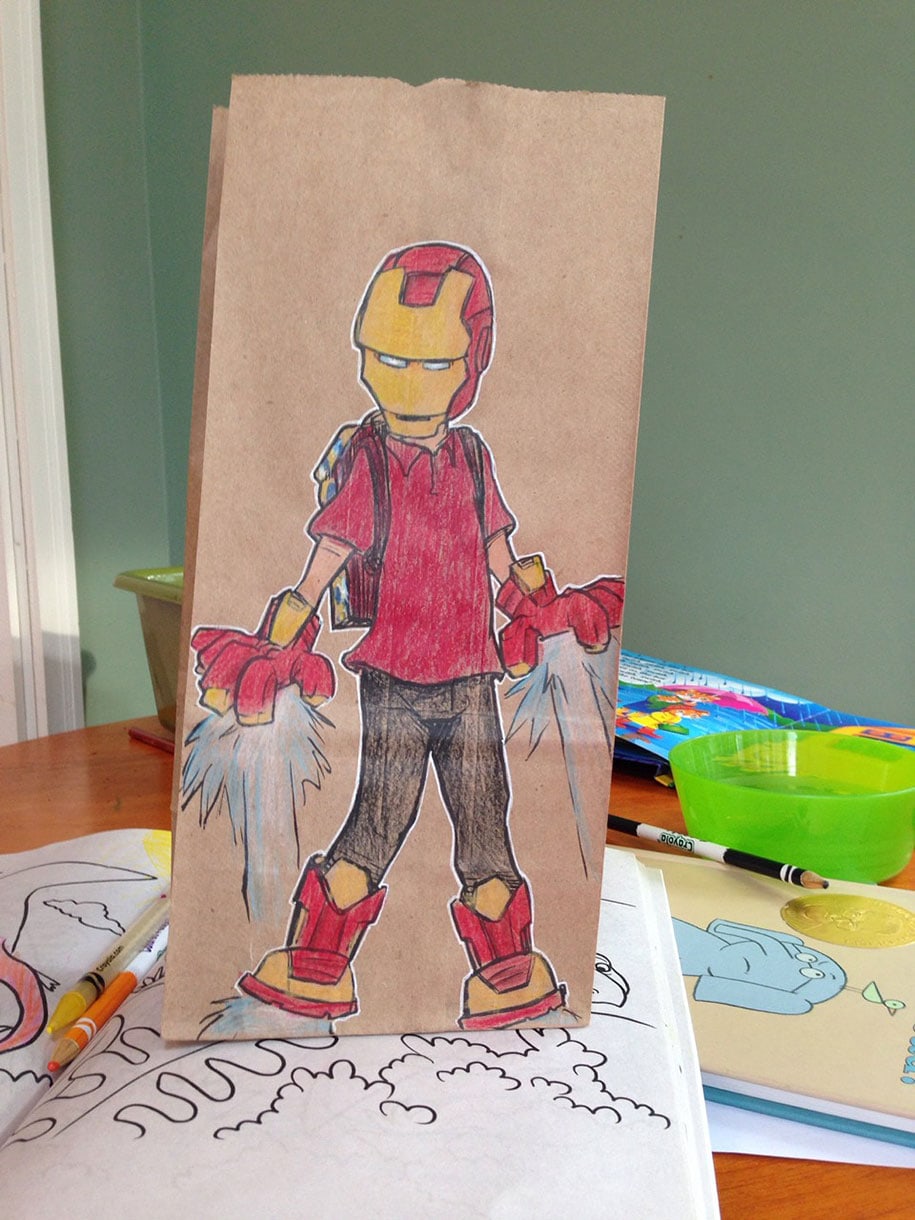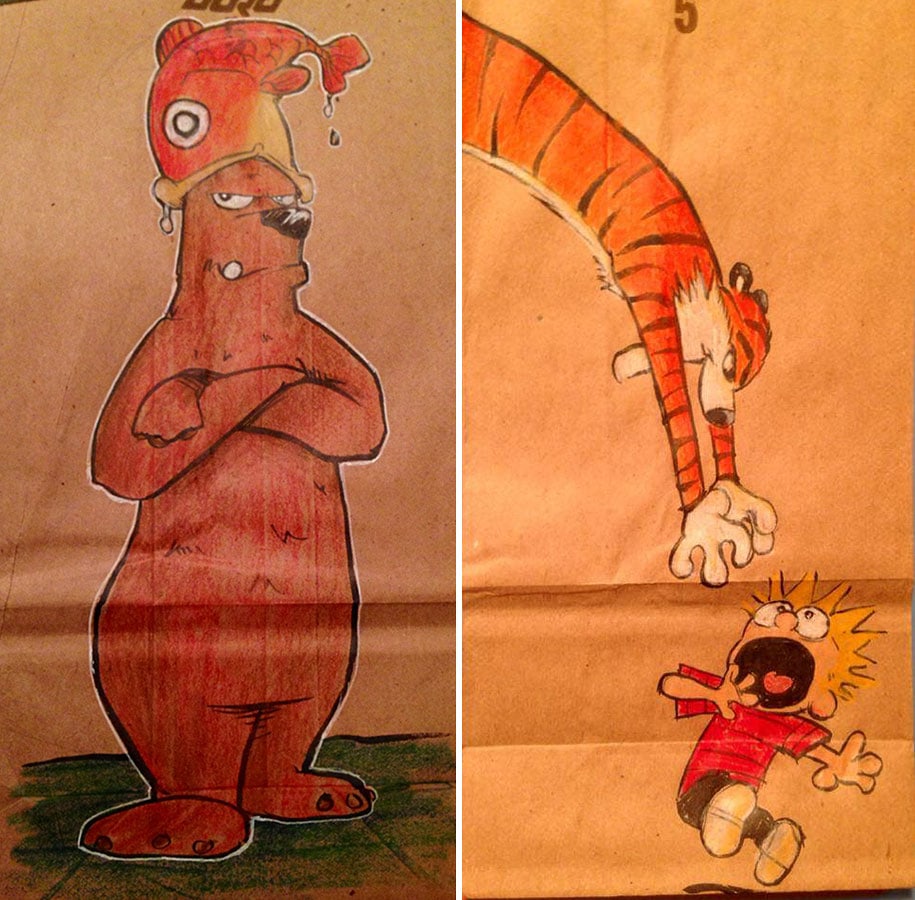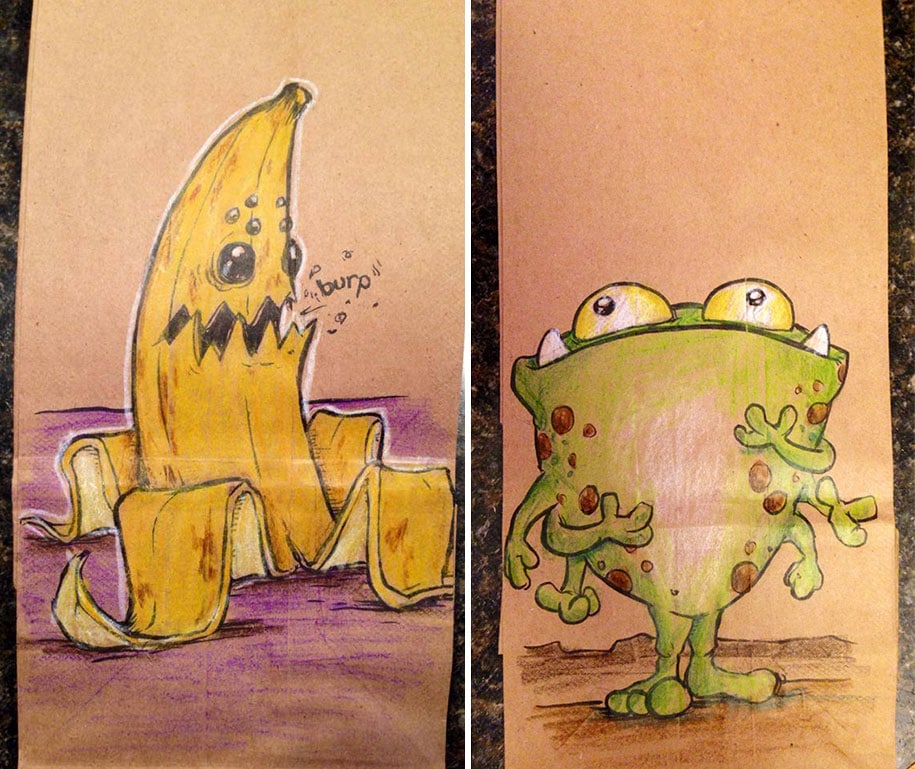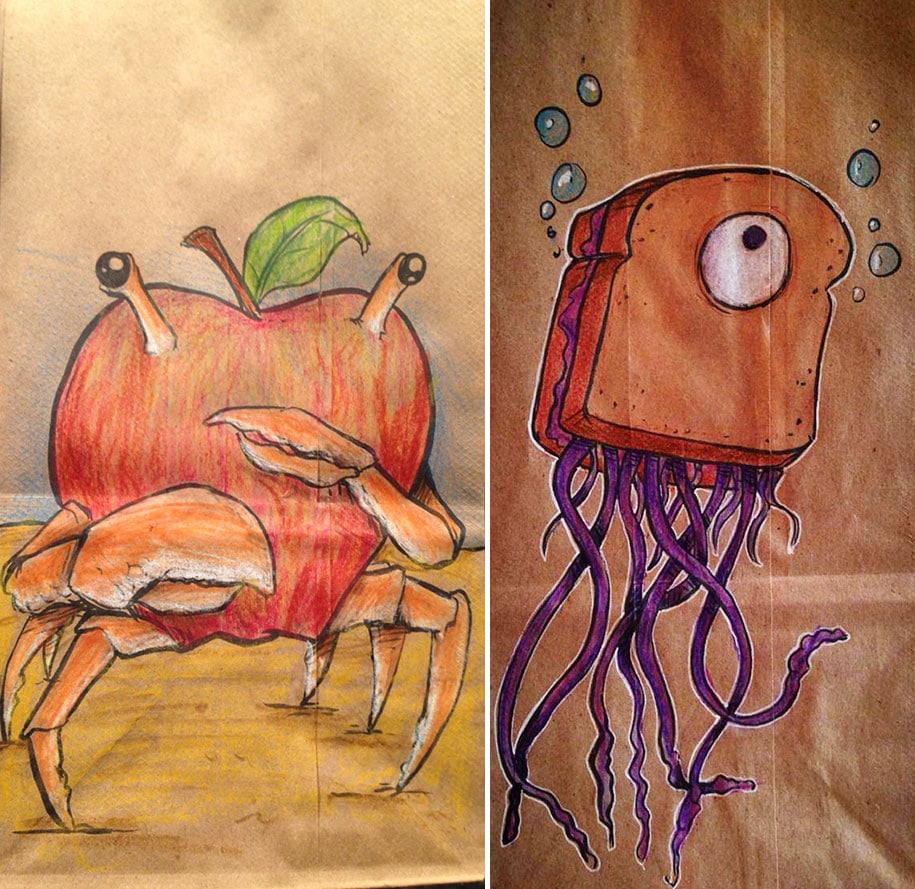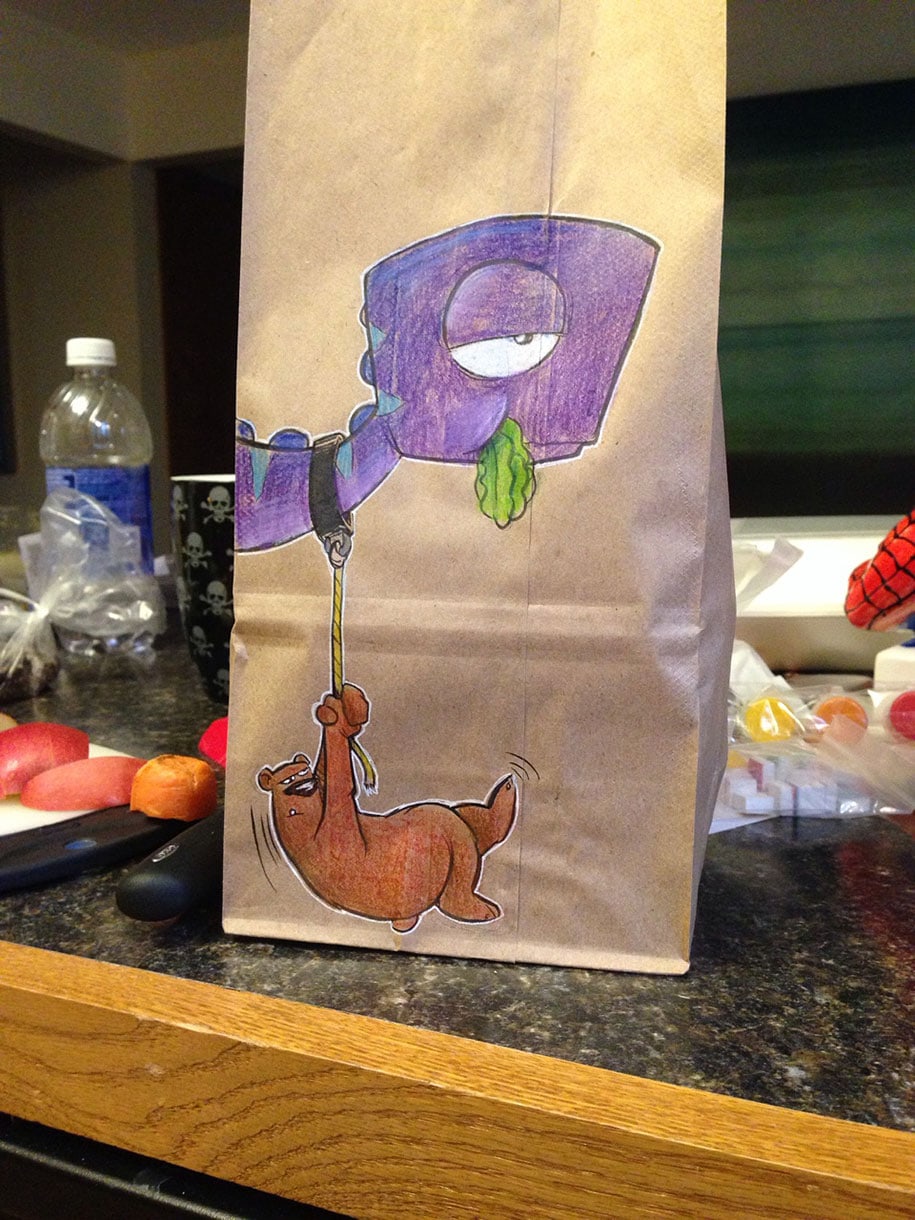 Via www.demilked.com