Generally, any visual art piece can fill in a monotonous area, curate a cozy living space, and transform the ambiance of your home. The good news is you don't necessarily have to be an art guru or hire one for you to come up with a beautiful and well-integrated home.
Abstract art can represent numerous feelings and moods, which could help you either build contrast or complement the existing accents in your area. With this, any impressionistic print can certainly fit nicely in any setting or interior motif.
Accessorizing With Abstract Art
If a renovation is out of your budget, you can stick to a few prints from the most famous artists to spruce up your home and breathe life into it. But in spite of this, it can be overwhelming to delve into buying art paintings and pieces, especially with the hefty price tags indicated on them.
Gladly, there are ways to maximize your art investments to build gorgeous scenery in a corner or an unoccupied area in your house. To show you, below are ways to incorporate beautiful abstract art into your living space.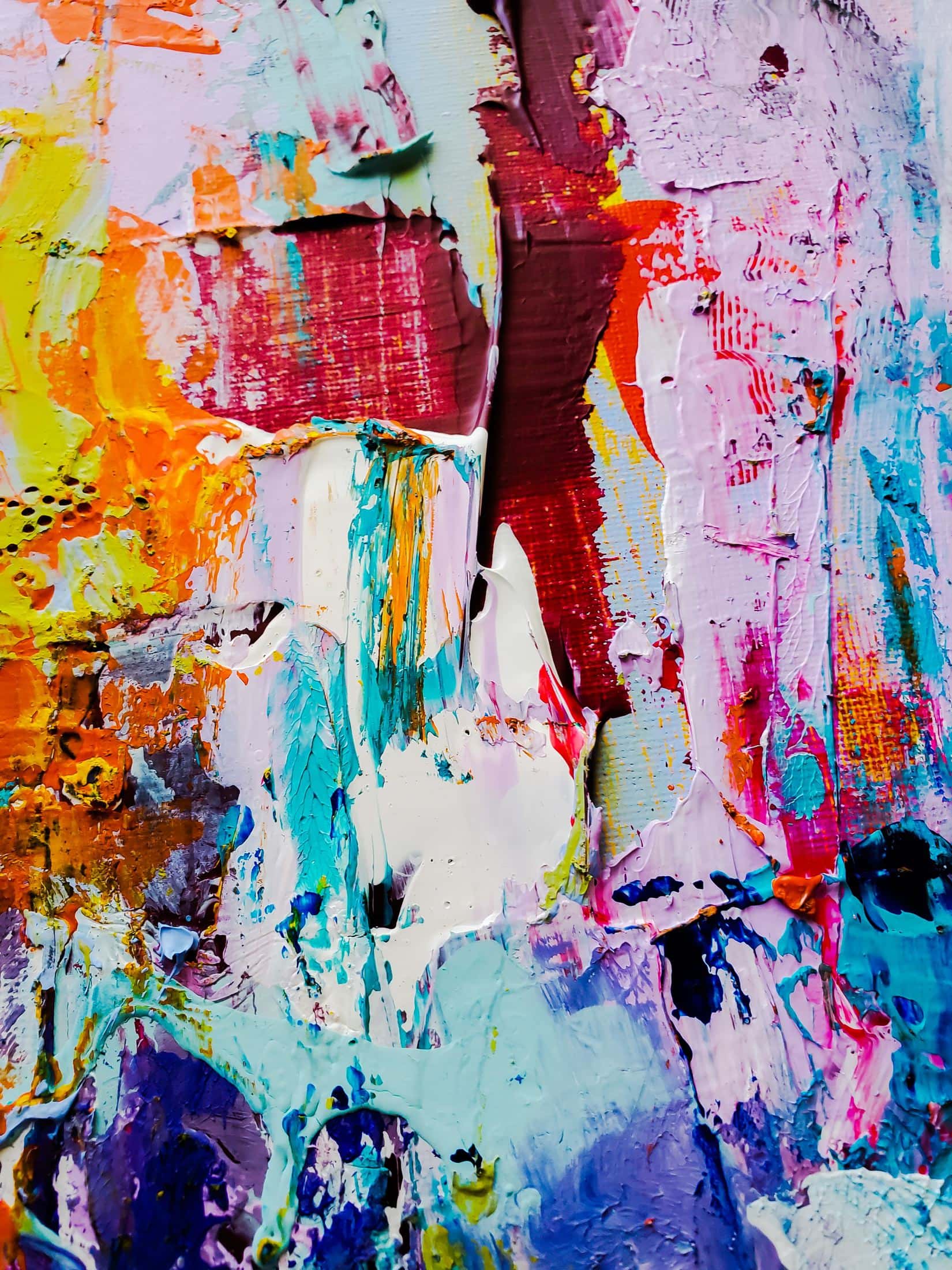 Match Similar Tones
Abstract prints don't always need to attract attention. Instead, these pieces can become a complementary décor to your existing interior design and color palette. A subtle dose of abstract canvas can certainly make a room look more polished.
If you have a few accent tones in your living area, choose a painting that possesses the same hues and details to create a cohesive, flawless scenery. For instance, if you're planning to accessorize your bedroom wall with an abstract print, make sure to consider the existing colors of your room or choose an art piece that echoes the hue of your wall.
Alternatively, you can play around with different shades of the same color to build depth, keeping it dynamic. Mounting a canvas that carries the same colors or even texture can help you pull everything together. This is practical, especially if you want to play it safe yet would like to keep everything visually interesting.
Turn It Into A Focal Point
Instead of choosing a painting to complement your existing décor, you can purchase big, bold abstract paintings to add a pop of color to your space. For instance, if you have a crisp, white monochromatic living area, a few walled prints and frames can surely brighten up the space. If you're moving into a new home, opt for colorful paint splashes to add personality and vigor to your quarters.
Another way is to mount your loud and striking painting into an empty area in your house. By doing this, not only will you be able to accessorize your unoccupied walls, but you can also freely showcase the beauty of your abstract art. This can even serve as a conversation starter every time guests enter the room.
One rule of thumb when exhibiting your abstract painting is to avoid putting it near pieces that can distract the viewer's attention. With no visual competition accompanying your print, this would allow you and your guests to appreciate its uniqueness.
Introduce Contrasting Shapes
If you have clean cuts and structures in a corner of your home, you can purchase a few eye-catching, abstract prints and shapes. Check out this page to have a better idea of what we're talking about. For instance, if you have furniture with sleek edges, adding art pieces that have soft circles, graceful lines, and fluid objects can create a relaxing and pleasing area. It could balance off the rigid appearance of your household items, allowing you to introduce visual movement and depth into your interiors. 
On the other hand, if you have slender-looking furniture and decorative items, you can add a couple of fine-cut, solid, and sleek geometrics. These can create a rich contrast to their softness.
Designate A Wall
Another way to flawlessly incorporate abstract prints into your space is to plan ahead and choose a designated wall for it. Considering where to put it gives you insights on the ideal size to buy, making the shopping process a smooth experience.
Unless you're going for a gallery wall, designating a home for your abstract art would prevent you from overcrowding your space. Attempting to do so can become overwhelming to the eye, especially if you only have a tiny space.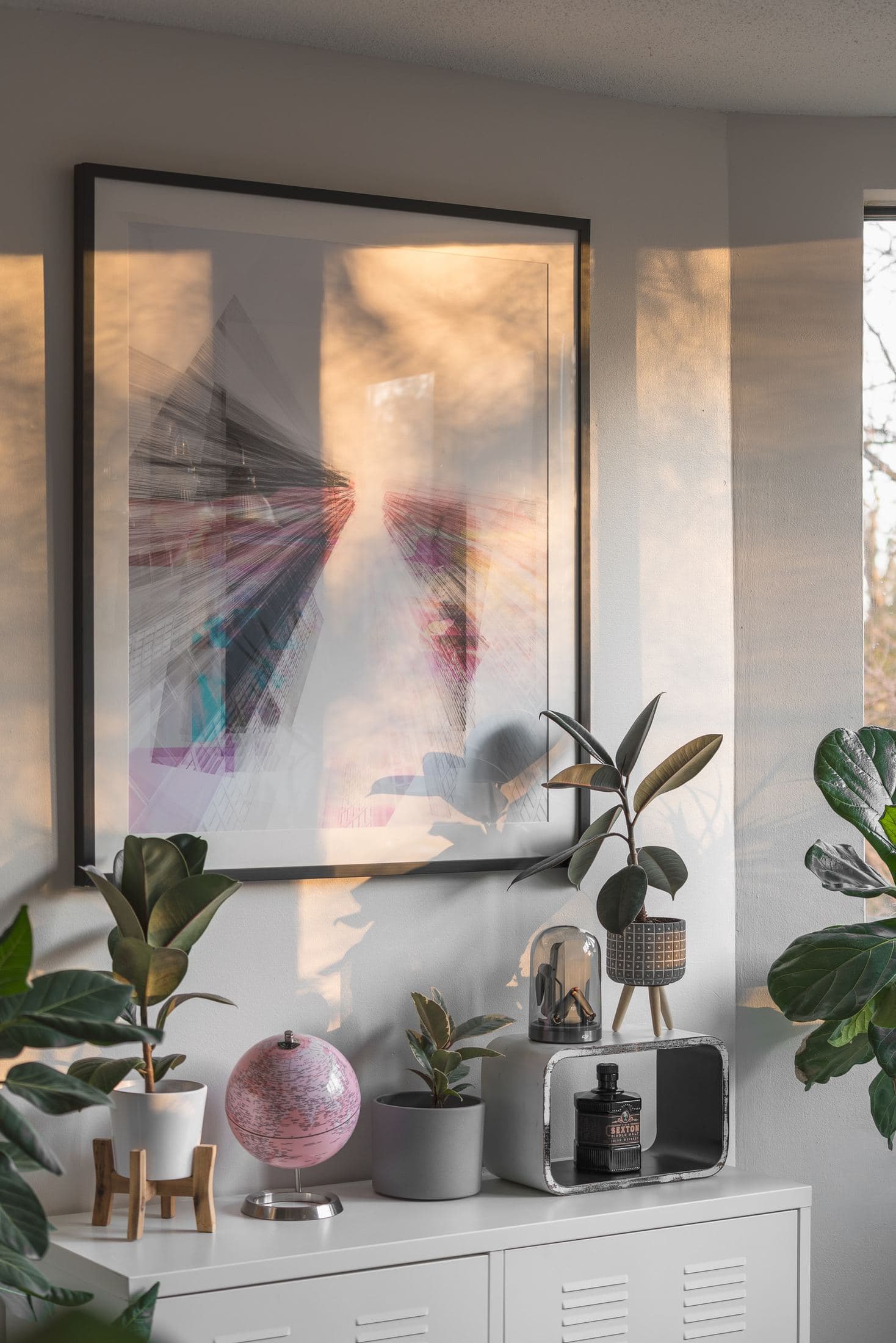 Choose Neutrals
There's always something sophisticated and timeless behind earth-toned paintings. Instead of adding bursts of color to your space, you can reflect the colors of nature and integrate them into your space. A good start is to explore various black-and-white abstract and simple prints.
Furthermore, if you have a room filled with plants, you can mimic the area's features and choose a large, impressionistic plant canvass. This way, everything will look well thought of, homey, yet dynamic.
Final Thoughts
There are no rigid rules when it comes to decorating your home with art, and the above just serves as a guide for you. Depending on your personal taste and art preferences, there are other ways to embellish your home with abstract prints. Explore and find out what suits your home well. The rest of the decision is yours.