If you're a pop art fan and a car lover, then prepare to have your head explode! BMW has just announced its latest collaboration with American artist Jeff Koons, and it's sure to get your pulse racing. The Koons-designed interior and exterior of the 8 Series Gran Coupe were made available in a single production run of 99 vehicles worldwide. With each car taking hundreds of hours to complete by hand, it's one of GM's most elaborate bespoke designs ever. If you're fortunate enough to get your hands on one of these vehicles, you'll be the talk of the town!
One of our most renowned living artists, Koons, opted to create a graphic exterior that conveys the vastness of space – a significant theme in his paintings. The design takes 11 stages to finish and incorporates 11 distinct paint hues, including several blue tints. Koons also pays homage to his Art Car from 2010 with the word "POP!" graphics on each side and vapor thrust imagery that suggests power and speed.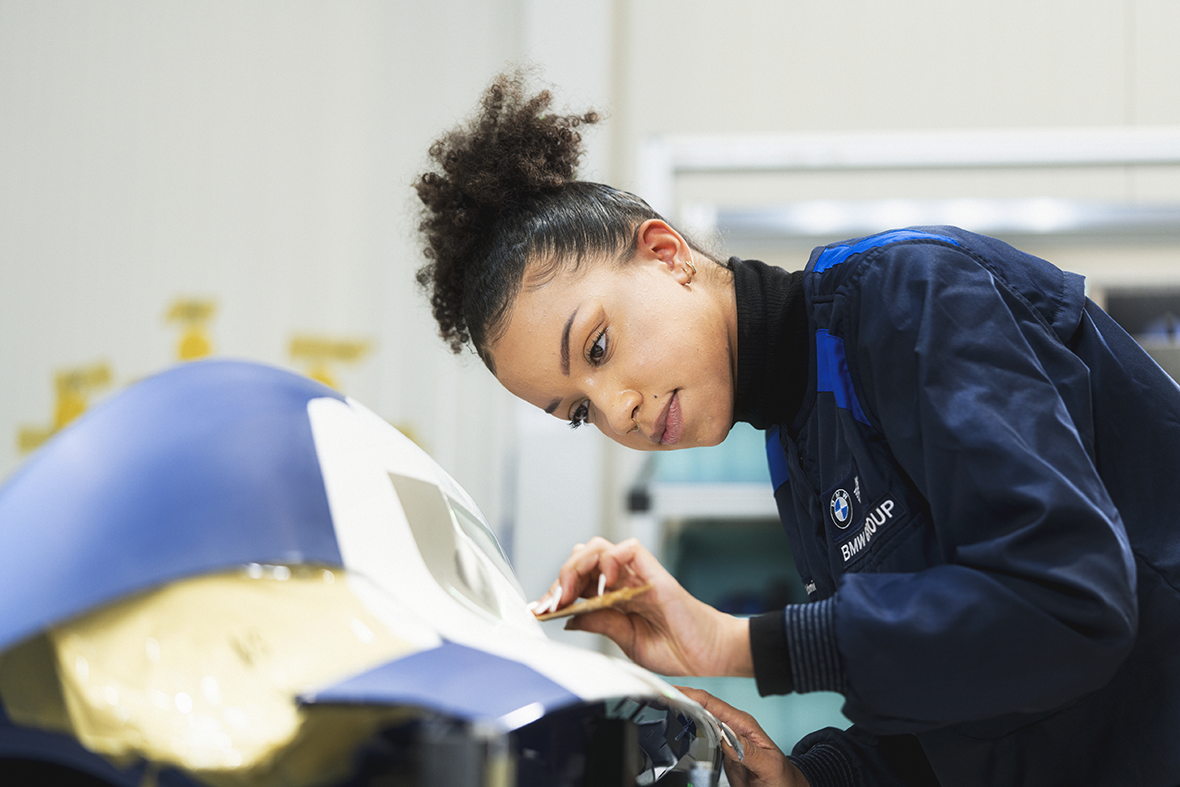 The seats, dash, and center console are all upholstered in high-end materials like leather and fine wood. Included is the cupholder lid with THE 8 X JEFF KOONS badge and Koons' signature. The vehicle's bright red and blue seats evoke comic book superheroes, with the idea of power running throughout the design. The tan and maroon leather and upholstery, on the other hand, add to the luxury of this special edition. Over many visits to the company's headquarters, Koons and BMW's design and engineering teams fine-tuned the inside and outside colors.
"Creating the BMW 8 Series Gran Coupe was a dream come true for me. It's completely one-of-a-kind, extremely special to me, and I've wanted to build a special BMW edition for a long time," Koons said. "How we interact with others and how aware we are of everything that surrounds us is what matters. This idea drove my artistic vision for THE 8 X JEFF KOONS, and it's a brand new chapter in collaboration with BMW."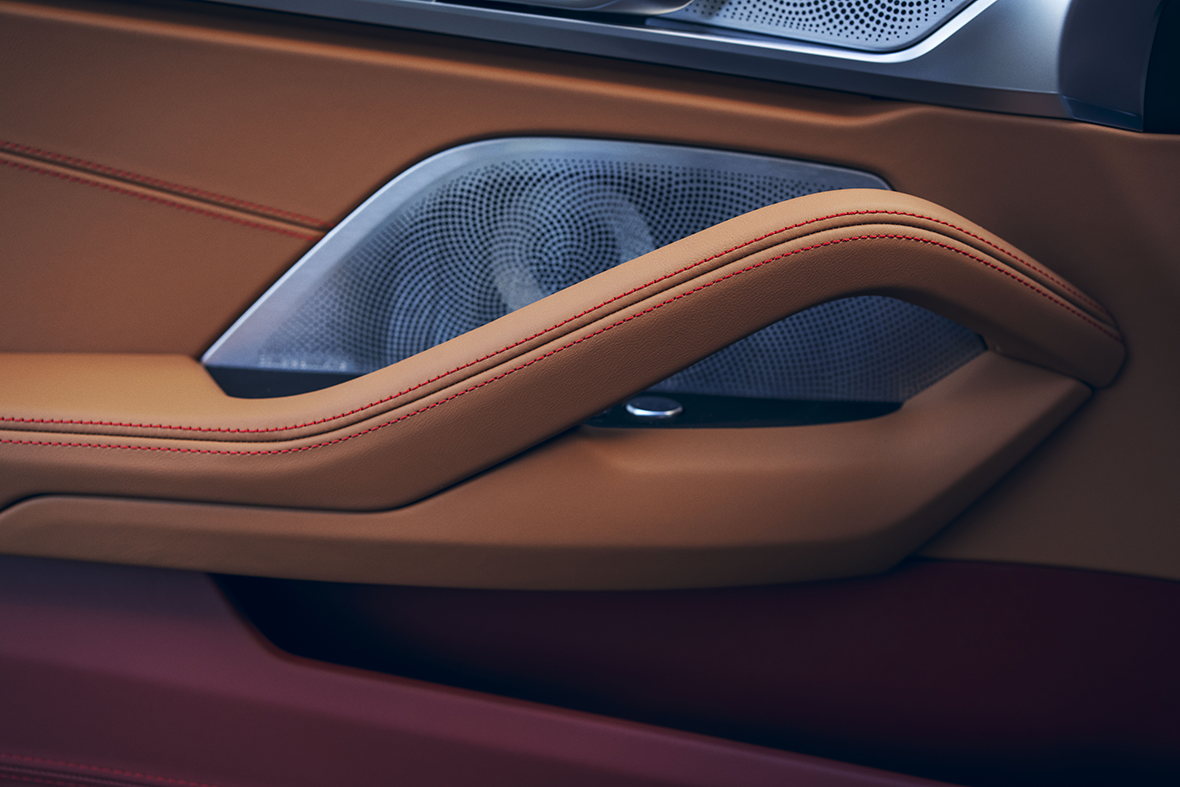 The 8 X JEFF KOONS, exclusively available on bmwusa.com in the spring, made its digital debut at Frieze Los Angeles and will tour the United States from April 1 to April 4 in New York City's Rockefeller Plaza. During the tour, which will also visit Europe, Asia, and the Middle East at art fairs and events, including the 16th Istanbul Contemporary, Paris Photo, the Goodwood Festival of Speed, Art Dubai, West Bund Art & Design Fair Shanghai, and Art Basel Hong Kong among others.
"THE 8 X JEFF KOONS is the first BMW to be designed and developed using such a tremendous amount of design effort. This is a vehicle that will be allowed to live as a genuine BMW on the road. It will be able to roll freely as a "moving sculpture" that won't only be seen in museums but also cherished by collectors," said Oliver Zipse, chairman of the Board of Management at BMW AG.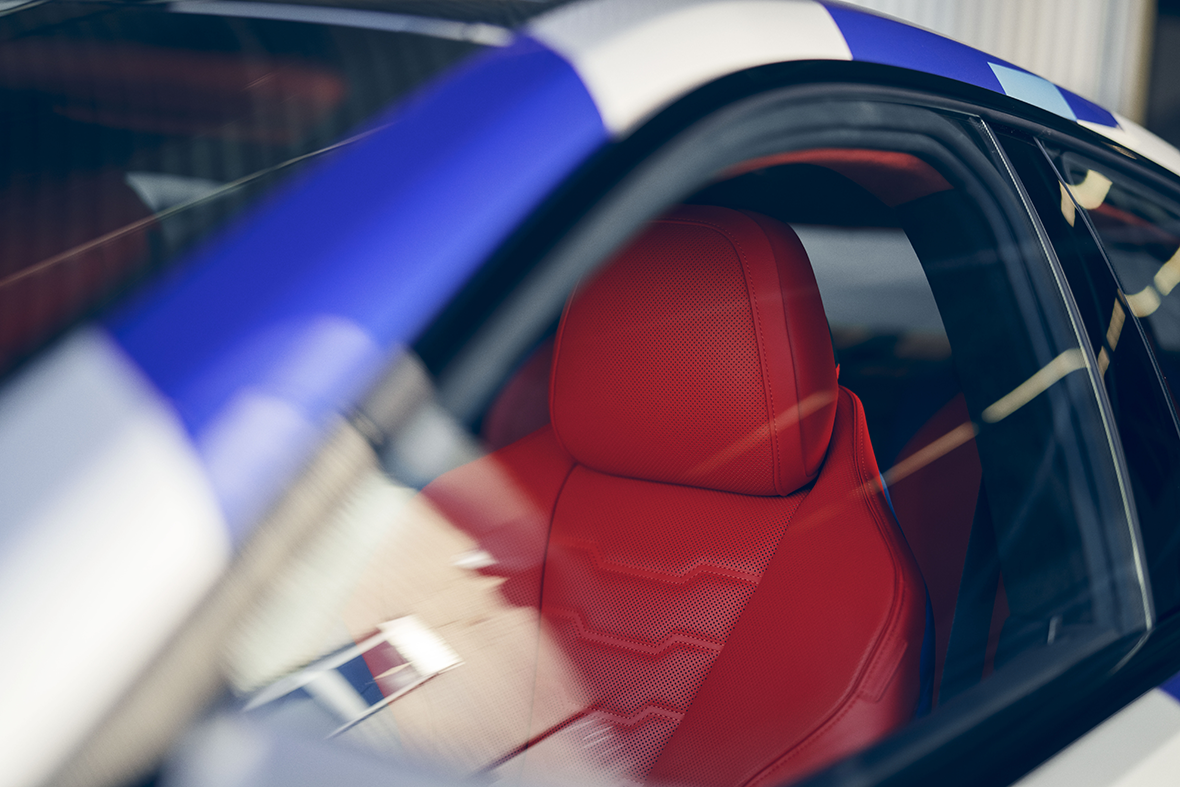 According to reports, each week at the BMW Group Plant Dingolfing and BMW Group Plant Landshut, BMW will produce two THE 8 X JEFF KOONS. Suppose you're fortunate enough to acquire one of the 99 cars. In that case, you'll receive a certificate of authenticity signed by Jeff Koons and BMW Chairman and CEO Oliver Zipse that includes the vehicle identification number (VIN) and personally signed by him.
On April 4, 2022, Christie's will hold a live auction of the singular 8 X JEFF KOONS vehicles. Koons has been personally involved with The International Centre for Missing & Exploited Children (ICMEC) for over two decades, and the total auction price will be donated.