A series of plate illustrations entitled A Tribute to Budgie by Food Illustrator & Food Stylist Anna Keville Joyce.  The illustrations are made up of 100% food elements & are based on the interpretation of different birds, highlighting the unique humor in their design & physical characteristics.  Each food element used in the illustrations is shown around the plates to help explain the different colours, shapes & textures achieved.  Photography by Agustín Nieto.
via Anna Keville Joyce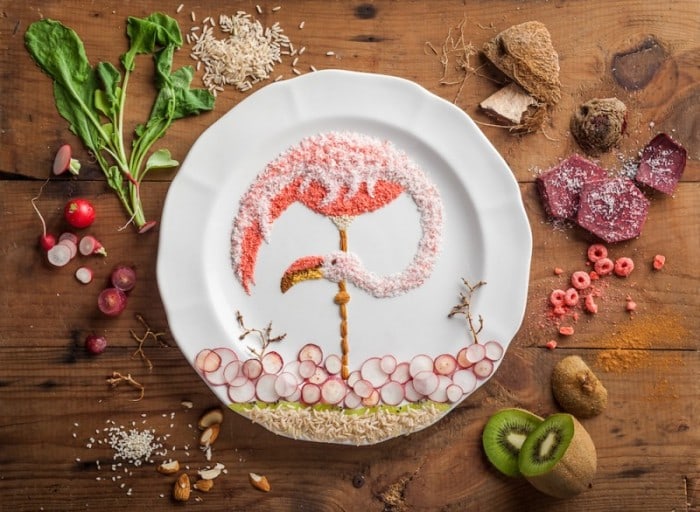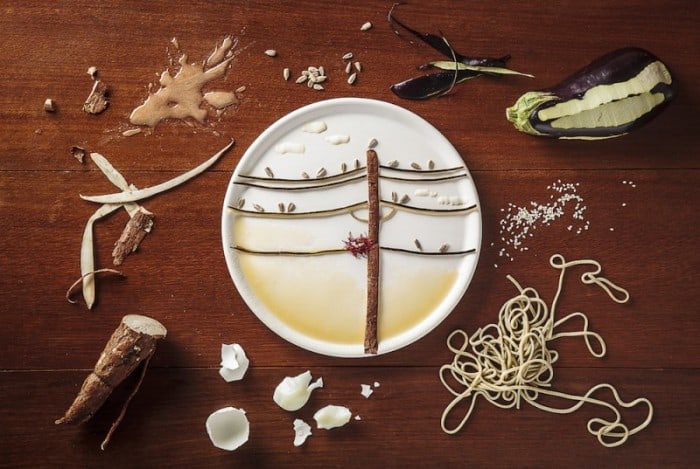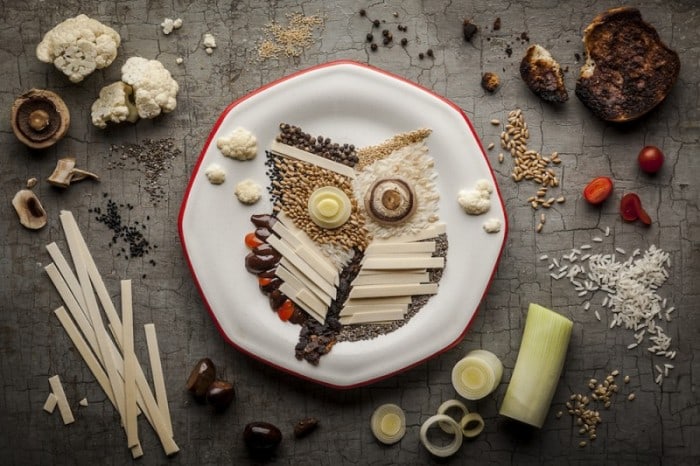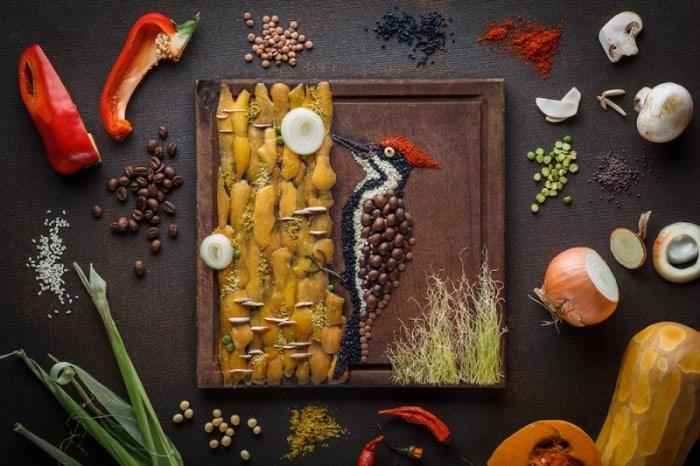 Anna Keville Joyce is a Food Illustrator & Food Stylist originally from the USA & currently living in Buenos Aires, Argentina.  She works as a freelance illustrator creating food illustrations for both artistic & commercial use, & also as a freelance food stylist for photography & film shoots.  AKJ Foodstyling.