When it comes to choosing a jewelry type, pearls seem to be the favorite among fashionistas. Their timeless beauty and lustrous appearance always manage to steal the show no matter the event or occasion. It is because of this reason that pearls are considered the queen of gems that can suit every fashion style, age, and skin tone.
In general, there are four main types of pearls, with Akoya pearls being the most popular among jewelry lovers. They are often considered the most perfect form of pearl used to create beautiful pearl strands, bracelets, and earrings.
So, if you are thinking about enriching your jewelry collection with this unique gem, here is the ultimate guide on how to buy Akoya pearls as well as tips for how to wear and care for them properly.
Buying Akoya pearls
When it comes to shopping for Akoya pearls, finding the perfect gem for you or someone else is a simple matter of examining the main characteristics of this pearl type. These include size, shape, color, and luster.
For example, in terms of size, Akoya pearls range from 3.00 mm to 9.00 mm. The larger the pearl is, the higher the price will be. However, if you are looking for an Akoya pearl necklace, smaller pearl size is a better choice.
As for shape, this pearl type is known for its perfectly rounded appearance, which is one of the main reasons why jewelry lovers adore them. However, you can also find them in baroque shapes if you are looking for a more dramatic look.
When it comes to color, Akoya pearls are usually white with soft overtones such as rose, cream, and silver, with rose being by far the most preferred type. You can also find natural blue Akoyas, but they are rare and also more expensive than classic white pearls.
This pearl type is known for its highly lustrous appearance, which is due to the light interaction with the nacre of the pearl and its farming conditions. They provide a bright glow that is so smooth you can almost see your own reflection.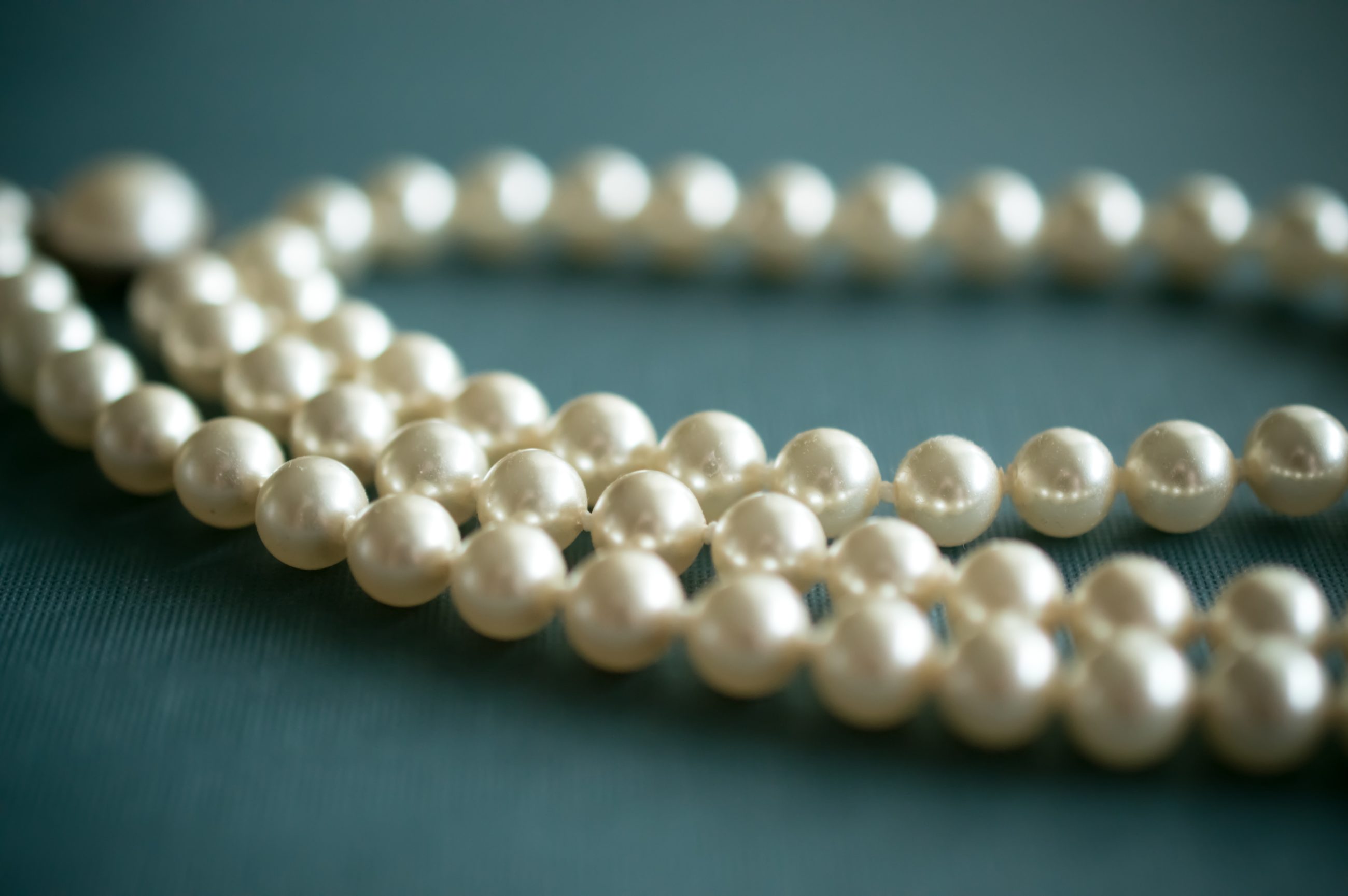 How to wear Akoya pearls
One of the best things about Akoya pearls is that they are suitable for any occasion and fashion style. Whether you need to run personal errands, go to work or attend a wedding, this pearl jewelry type is the best accessory to complete your casual and formal looks.
For example, if you are wearing denim jeans and a button-up shirt, you can spice up your look with a beautiful Akoya pearl necklace with rose overtones to add a touch of femininity to the outfit.
If you are wearing a monochromatic pantsuit to work, for instance, you can keep things elegant and sophisticated by opting for a classy pair of Akoya pearl stud earrings.
In case you are attending a wedding where the dress code is rather formal, then a matching set of white Akoya pearls consisting of a necklace, bracelet, and earrings would be a perfect choice.
Tips for caring for Akoya pearls
Because Akoya pearls are so beautiful, timeless, and unique, it is important that you take proper care of them to prevent them from getting damaged. This can be easily done by following a simple list of dos and don'ts as described below.
For example, always store your Akoya pearl jewelry in a soft cloth pouch and place them in a cool, dry place. Next, remember to wear them at least once a month to keep them hydrated. After wearing them, take them off as soon as possible and clean them to limit the gem's exposure to different chemicals that may damage the pearl.
As for things you shouldn't do, it is important to never store the pearls in plastic bags or water because it could affect the overall durability and quality of the piece in the long run. Also, remember to protect it from abrasive materials and cleaning agents because those can also damage the gemstone.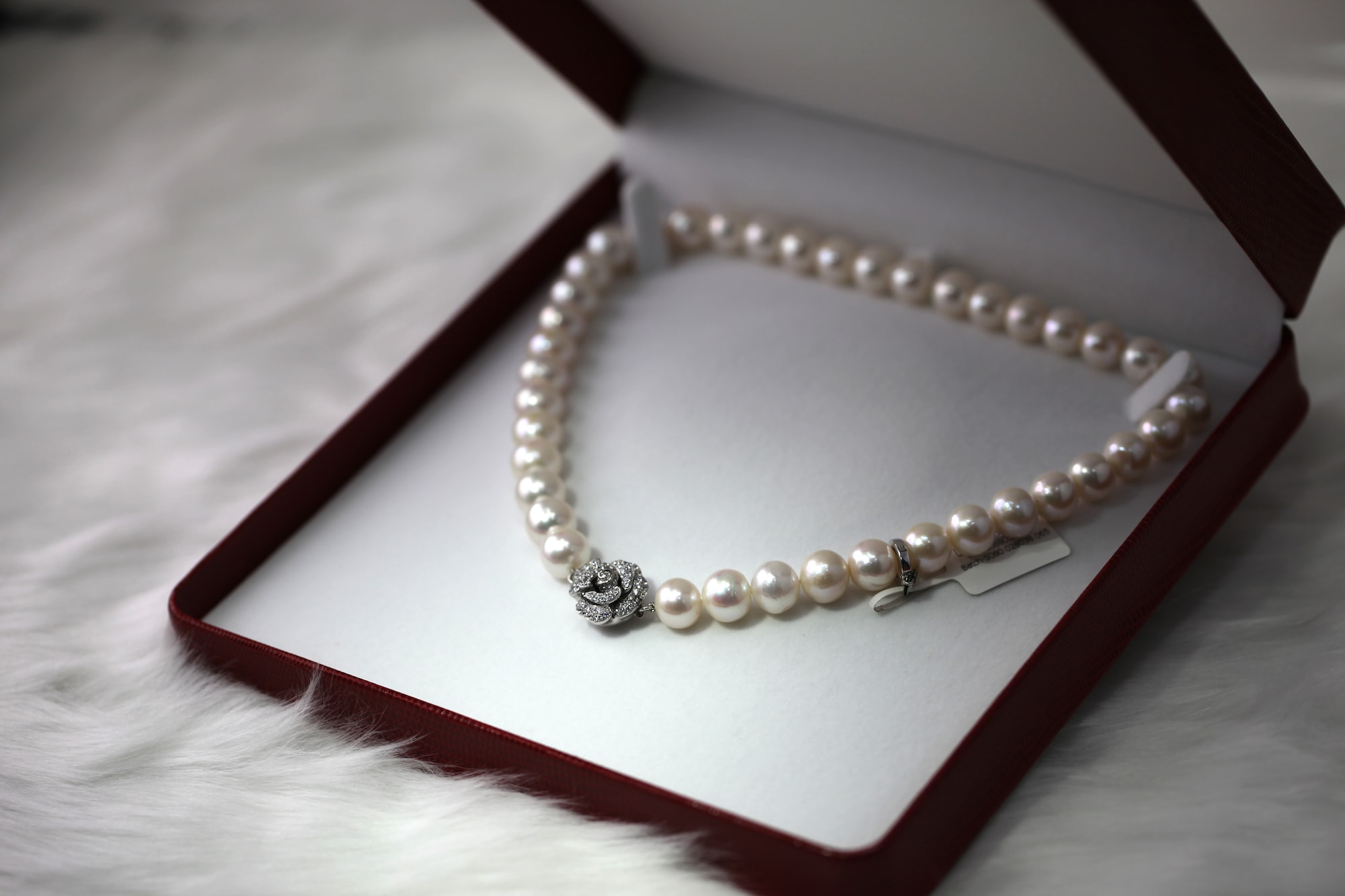 Final thoughts
Out of the four main types of pearls, Akoya seems to be the most favorite among all jewelry lovers. They are classic pearl gems that can suit everyone's fashion style and age. You can find them in many sizes, shapes, and colors, with the small, white Akoya pearl with rose overtones being the most popular among jewelry lovers.
So, if you want to enrich your jewelry box with this pearl type, refer to our guide and learn how you can buy, wear and care for Akoya pearls.