Wedding season is almost upon us, which means it's time to hit the shops to find stunning outfits and spectacular accessories to match. When it comes to shoe shopping, though, it isn't all about the looks. Yes, you want a stylish pair of shoes that help pull your outfit together perfectly. You also want to find a pair of shoes that are comfortable. You'll be wearing them all day and there's going to be dancing so, you want shoes that provide you with comfort and support, as well as being stylish. Let's take a look at the top 10 most comfortable wedding shoes for women.
Lace Flats
The brand Toms actually makes a pair designed for brides. So, you will definitely find a pair that is appropriate for your outfit. If you happen to be wearing a long maxi dress, then chances are, no one is going to see your shoes until you're getting jiggy with it on the dance floor. By that point, the champagne will have been flowing freely and people will assume you've just changed. Or, they won't notice… or care. Either way, a nice pair of lace flats are the perfect comfort shoes for any wedding, even if you're the bride.
Sneakers
Again, we live in a different world. Once upon a time, people would not have imagined a day where the happy couple donned matching Converse to say I do. This is a new world, though, and it isn't against the odds. So, if you're gearing up for your big day and hate heels, don't miss out on wearing a slick pair of canvas high tops. That goes for guests and the bridal party. If you're a guest, though, you'll want to make sure it's the right type of event for a more casual look. You don't want to upset the bride.
A Wedge Heel
You want to wear heels, but you hate the lack of support? You're in luck! Opt for a wedge. It's up to you whether you go with ankle straps or in a different direction. With straps, though, you get some added security. You don't need to worry about slipping or twisting your ankle on the dance floor.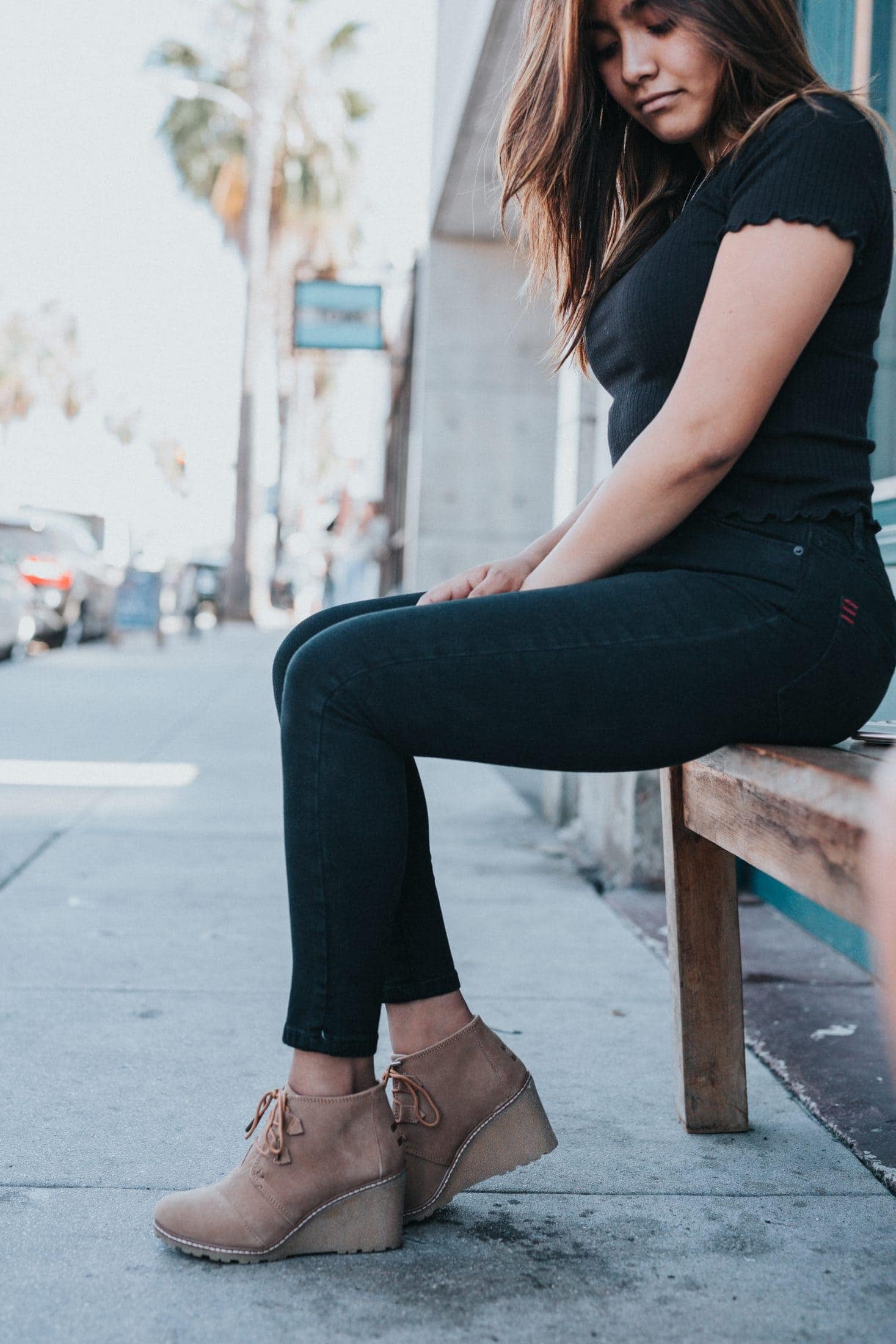 Sandals
Well, why not? There are plenty of options available, you can go as dressy or as casual as you like with a handy pair of sandals. Which means they're the perfect look for both the bride and guests. Weddings don't have to be all about heels.
Ankle Boots
This is particularly handy if you will be attending an outdoorsy wedding. Off the beaten path? Don't overlook the opportunity to wear wedding boots. There are plenty of style options on the market so you are sure to find the perfect pair to go with the rest of your outfit (or wedding dress, for that
matter).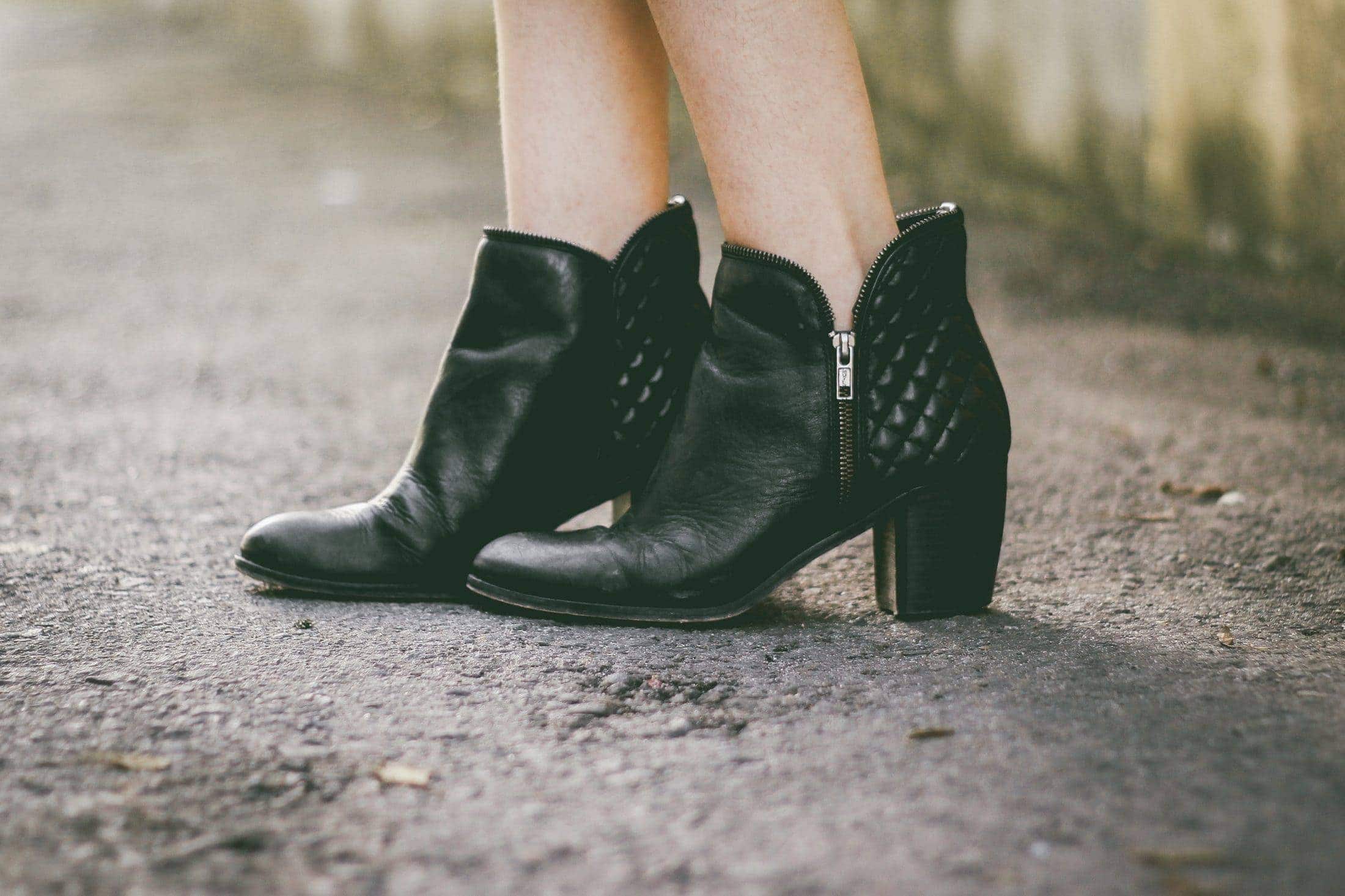 The Kitten Heel
For anyone who feels too tall to wear heels or just prefers a lower option – the kitten heel is your new best friend. You get the style of a heel without the height. You can also avoid pain in the balls of your feet – which means you can cut loose on the dance floor.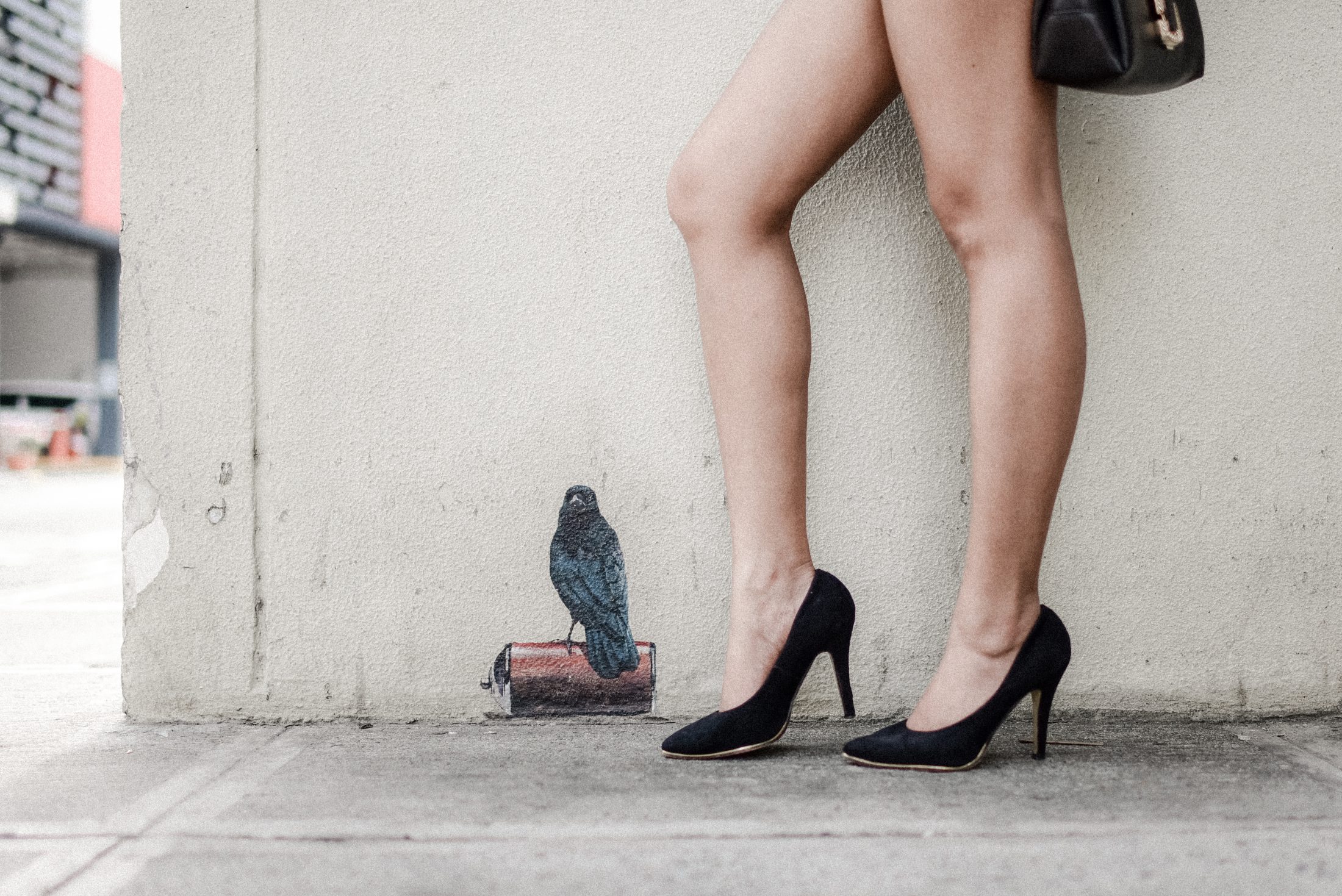 Ballet Flats
Sometime's keeping it simple is the best thing you can do, which is why ballet flats are a great option. Whether you're a guest or the bride herself, ballet flats are comfortable. Get the style right and they won't look out of place beneath your stunning white gown. It's time to shake free from typical wedding customs.
The Block Heel
Block heels provide you with a bit more support than the traditional heel. So, this makes it a great option for all-day wear, especially when a wedding is involved. The bonus is it's a shoe that you can wear to every wedding you attend and if you buy right, you might even be able to wear them to work.
Cowboy Boots
It doesn't need to be a country wedding to pull on a pair of cowboy boots, though it does help. For brides, pulling on a pair of crisp white boots finishes the overall wedding look. For guests, well, the color doesn't really matter. Though, we would recommend any other color but white. You don't want to step on any toes.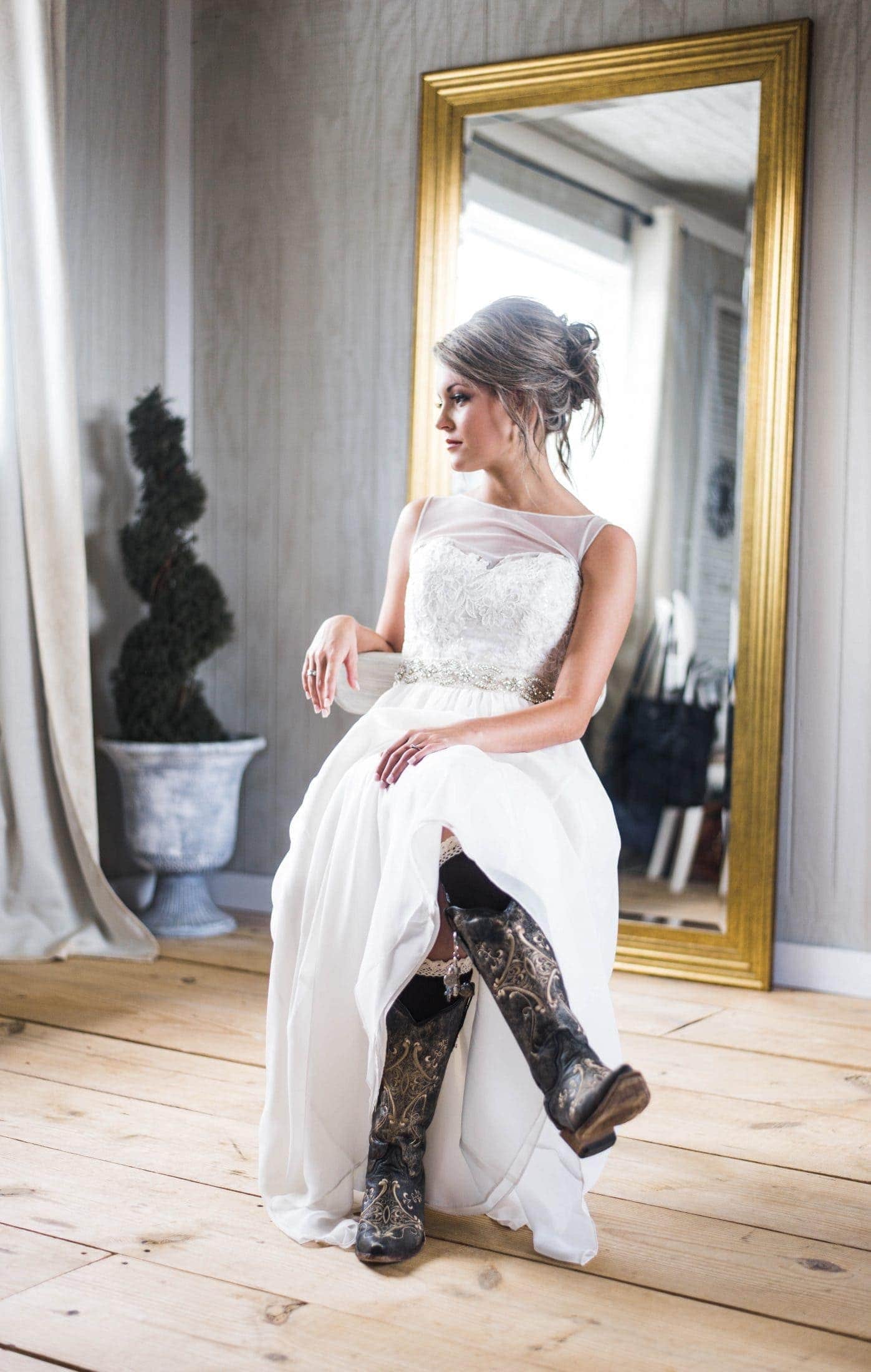 Taryn Rose Heels
Here's the thing – Taryn Rose is an orthopedic surgeon so she knows her stuff. Her heels were designed to support the right spots of your feet and ensure comfort. She founded the brand in 1998 so she's got some practice under her belt. There is a wide range of styles and colors available, which is lucky – because whether you're the bride, mother of the bride or a cousin four times removed – there are shoes here for you.