Rock and roll was never just about 'the music'. The true aficionados of our greatest bands are just as seduced by the personas and the mythology behind those iconic groups. When you look at the bands that have become the most famous in the world, it is always charming and inspiring to look back at where they came from.
In particular, there's a special magic about a band's first gig: the thought that a room full (or otherwise) of serious music-lovers experienced the unveiling of something they never knew would become so big. Some of the stories behind these events seem to contain the kernel of everything that encapsulates a band's image, while others are amusing just from the juxtaposition of the scale of the band today compared to when they didn't even know if they'd get a second gig.
This thought captured the imaginations of the team at HomeToGo and they decided to create a series of images with the help of illustrator Abbey Lossing reviving seven of these most momentous occasions. Study with care – the next local band you drop in to watch could be about to go meteoric!
The Beatles, 1960 – Indra Club, Hamburg
Although many believe their first gig was in the 'Cavern,' they played first in Hamburg. In that gig, a neighbor complained about the noise and The Beatles was forced to turn down their amplifiers.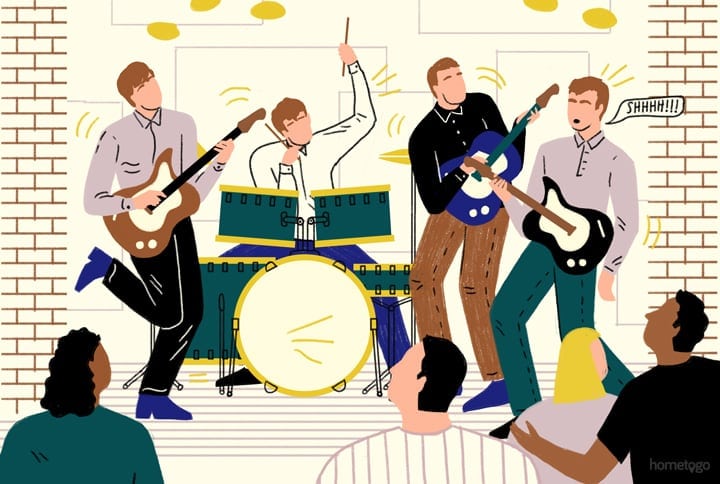 Libertines, 1998 – The Delaney Mansions, London
The Libertines played their first gig in Carl Barat and Pete Doherty's basement apartment, until the concert came to an end halfway through when the electricity ran out.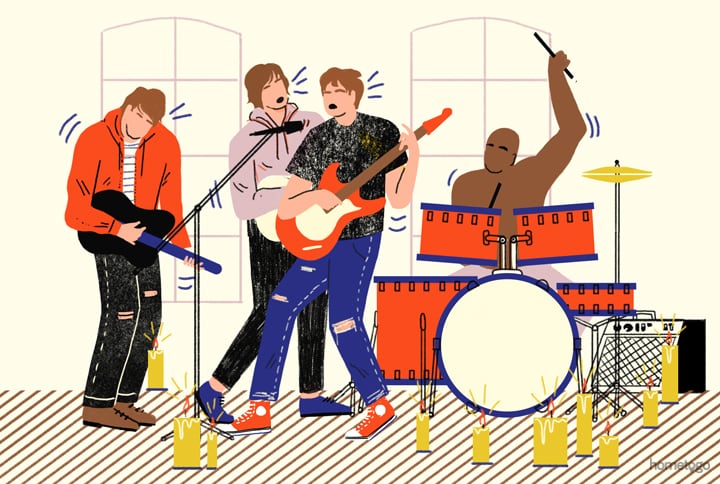 The Smiths, 1983 – The Haçienda, Manchester
The Smiths made their live debut at the now legendary Hacienda nightclub in 1983 and Morrissey showered the audience with confetti right before he yodelled with his legs in the air.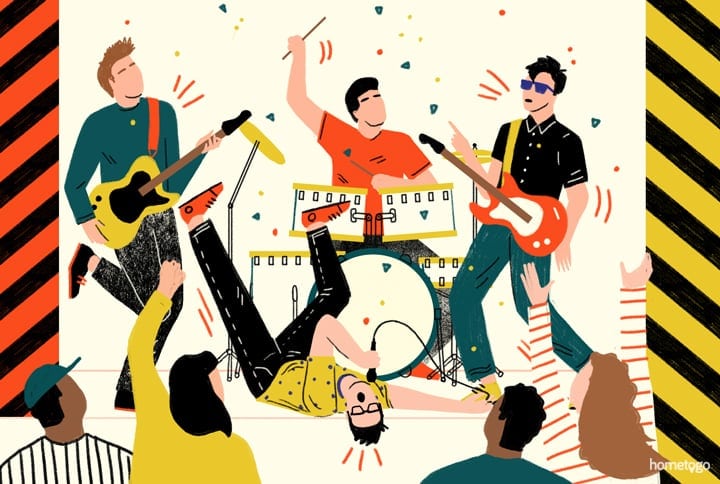 The Pixies, 1986 – Jack's Lounge, Boston
The Pixies started out in Boston at a club called Jack's and they were introduced as The "Puxies."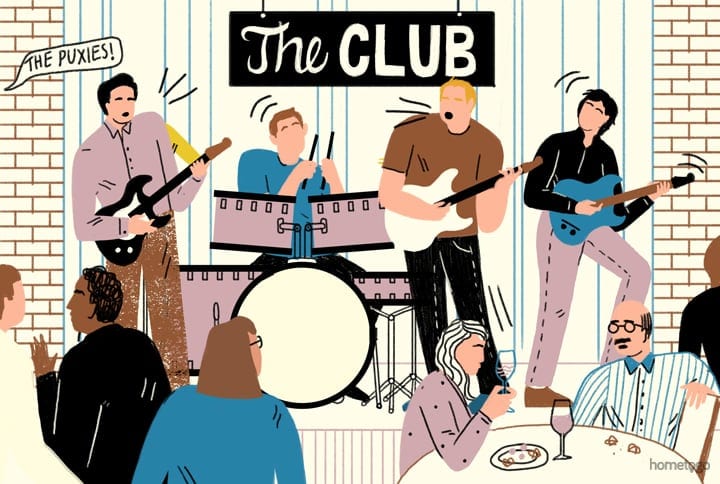 AC/DC, 1973 – Chequers Nightclub, Sydney
AC/DC played their first concert on New Year's Eve 1973, that is until the club manager decided the set was too loud and went on to cut the power every 20 minutes.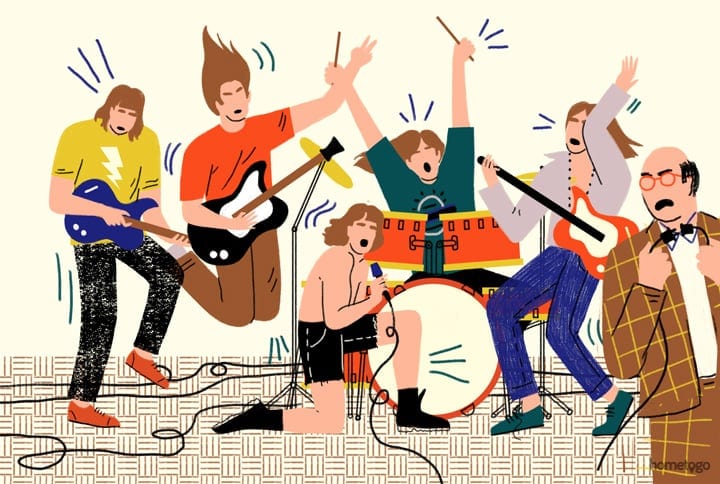 Sébastien Tellier, 2001 – Deep Ellum Live, Dallas
Sébastien Tellier's first gig was opening for Air in front of thousands of people. The bad news, his amplifier exploded mid first song.
Depeche Mode, 1985 – Woodlands School, Basildon
Depeche Mode played their first show to an audience of 9-year-olds who were obsessed with the synthesizers and wouldn't stop playing with buttons.