Capturing the essence and history of an entire musical genre within the dimensions of a single poster may appear an arduous endeavor. Yet, Dorothy, a studio based in the United Kingdom, has accomplished just that with its intricately designed Inside Information: Boombox poster. This piece serves as a dual-functioning artwork that is not only aesthetically pleasing but also educational. The timing of the release is particularly poignant, coinciding with the 50th anniversary of the hip-hop genre.
The Inside Information: The Boombox poster employs a three-color lithography printing technique to depict 100 pivotal moments in hip-hop history. The design is cleverly arranged in the form of a JVC RC-M90 boombox, an iconic musical gadget of the era. It all begins with DJ Kool Herc's "Back to School Jam," an event that took place in the Bronx on August 11, 1973, thus launching the genre into mainstream consciousness.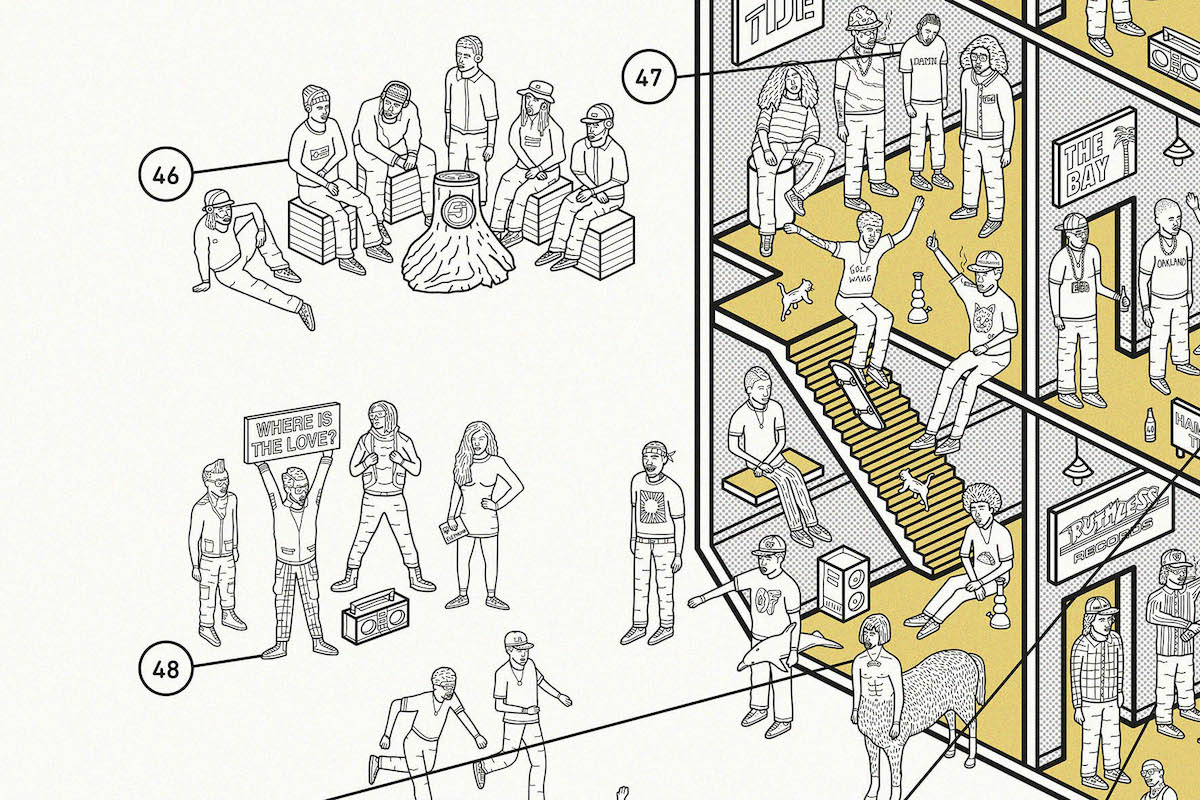 Collaborative Effort
This ambitious project is the result of a collaborative partnership between James Quail and Malik Thomas. James Quail explains, "We share an enthusiasm for hip-hop and initiated the project by listing our favorite historical narratives and moments. We included not only seminal episodes like DJ Kool Herc's Back to School Jam but also lesser-known stories such as Grand Wizzard Theodore's invention of the scratching technique." The inspiration for the latter came from a seemingly mundane interaction; when Theodore's mother asked him to turn down his music, he attempted to stop the record but ended up moving it backward and forward, inadvertently inventing scratching.
Moreover, the poster delves into hip-hop's internal debates and milestones, such as the Bridge Wars between Boogie Down Productions and The Juice Crew over the true origins of hip-hop. It also touches on notable meet-ups, like Sylvia Robinson's encounter with Big Bank Hank at a pizzeria, which played a significant role in hip-hop history.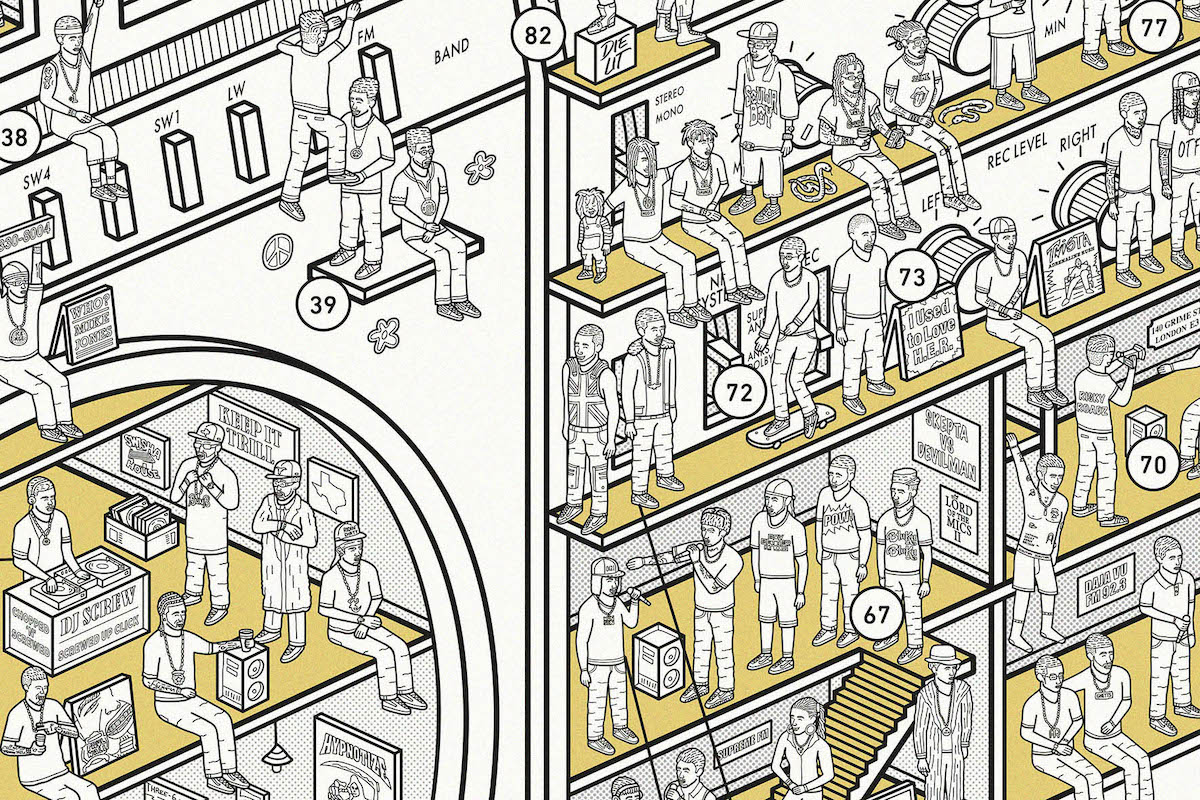 Easter Eggs and References
In an intricate weaving of detail, the poster also features cameo appearances by over 350 hip-hop artists. Some of the industry's most influential names are included, such as Snoop Dogg, Dr. Dre, Beastie Boys, Wu-Tang Clan, and Lil Wayne. Malik Thomas, the illustrator, is himself a passionate follower of hip-hop, and this project was clearly a labor of love for him. Quail elaborates, "We didn't hold back on adding as many references as possible. It was difficult to discern when to stop as the world of hip-hop is so rich in content and stories worth telling."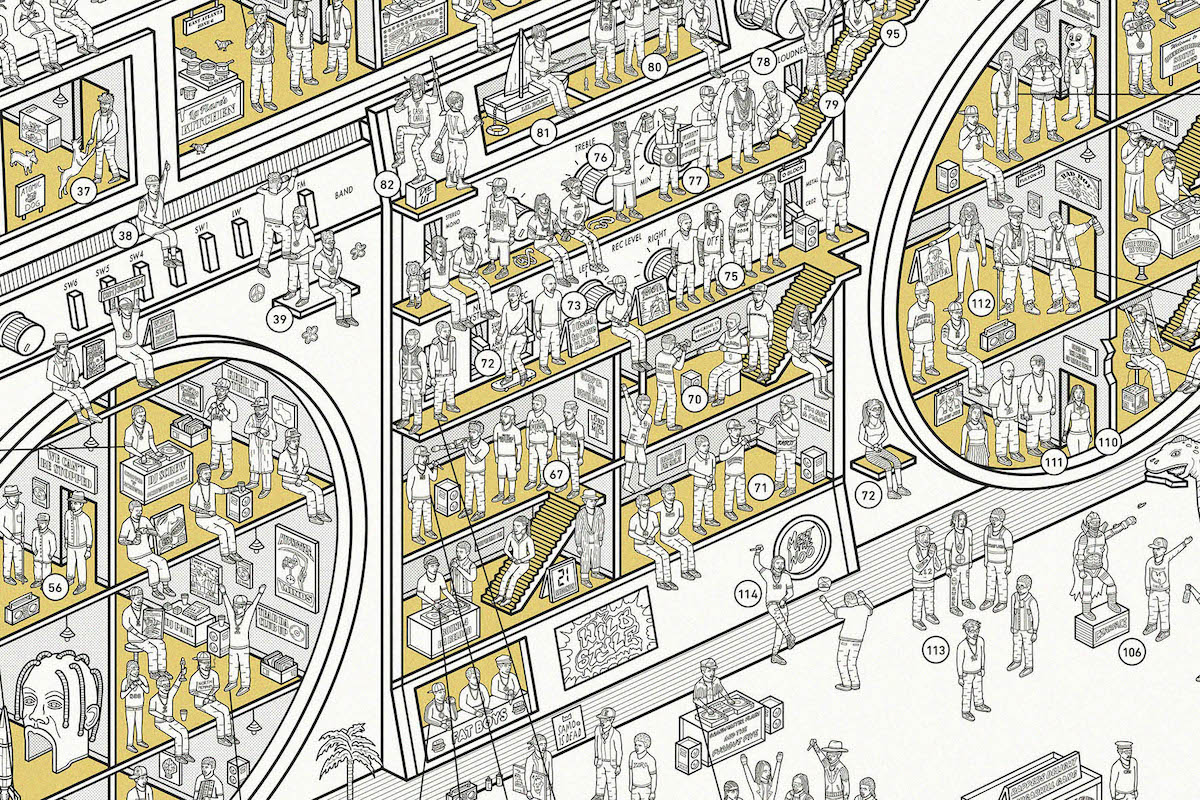 Historical Context and Relevance of Hip-Hop
Hip-hop emerged in the 1970s as a subculture within African-American and Latinx communities in the Bronx, New York City. It encompasses not just music but also breakdancing, DJing, and graffiti art, often serving as a medium for social commentary and activism. Over the years, it has gained mainstream popularity and has significantly influenced music, fashion, and culture globally.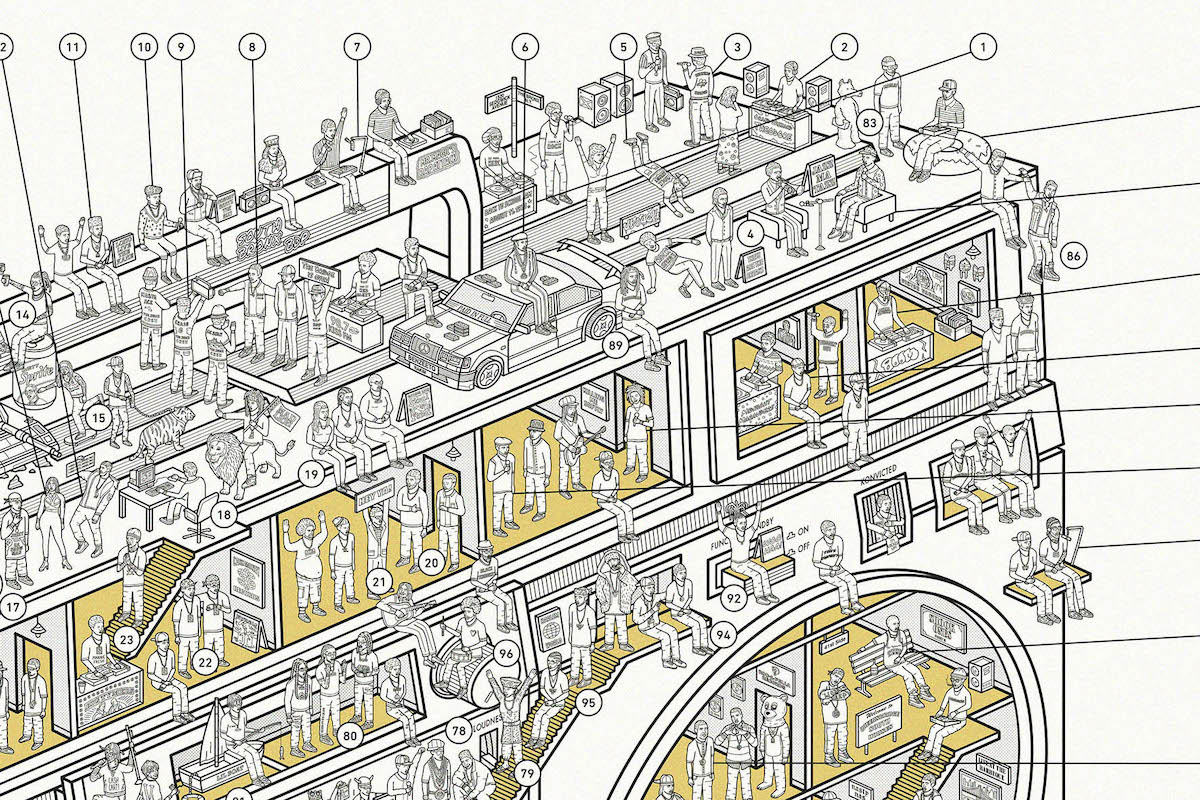 Key Influencers in Hip-Hop History:
DJ Kool Herc – Considered the founding father of hip-hop, he introduced the concept of "breaks" in music.
Grandmaster Flash – Known for his innovative DJing techniques and as a member of the influential group, The Furious Five.
Afrika Bambaataa – An influential DJ and community leader, who organized block parties and helped steer gang members towards music.
Public Enemy – known for their politically charged music and critique of the American media.
Tupac Shakur and The Notorious B.I.G. – Both were influential in popularizing the West Coast and East Coast styles of hip-hop, respectively.
Jay-Z – Renowned for his storytelling abilities and business acumen, shaping the industry's commercial future.
Socio-Economic Impact of Hip-Hop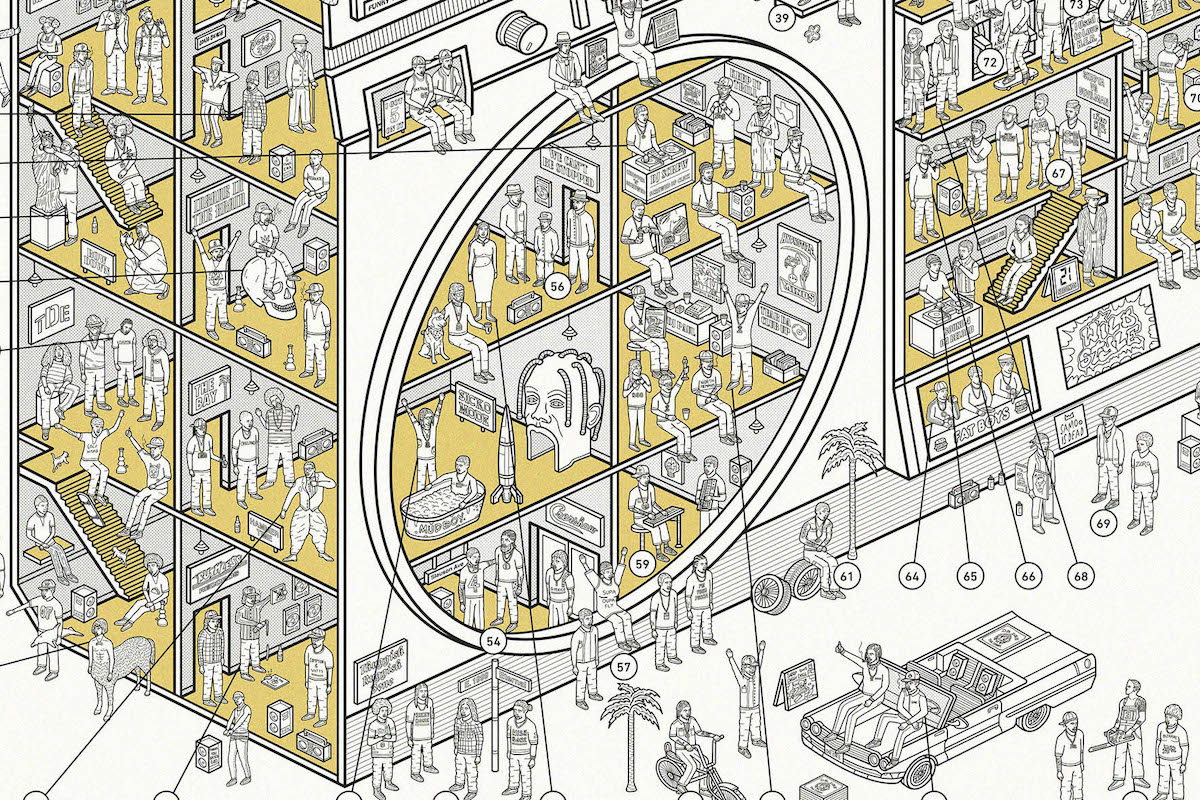 Hip-hop has also played a substantial role in the socio-economic upliftment of minority communities. Through its expansive reach and cultural capital, it has provided avenues for artists to escape cycles of poverty, while contributing to local economies and influencing politics.
The Inside Information: The Boombox poster by Dorothy is not just an artwork but also an educational tool and historical document. The poster is available for purchase through Dorothy's official website, serving as a tribute to the genre that has impacted lives and societies in countless ways. Through this poster, Dorothy has condensed half a century of hip-hop history, offering a visual feast that educates, intrigues, and celebrates this multifaceted genre.