Murad Osmann, which is the most famous Russian photographer and the person who stays behind the #FollowMeTo photo project, has finally married to his beloved Natalia Zakharova. Natalia has been leading Murad around the world. "I promise to hold your hand and tell you I love you every day for the rest of our lives," Osmann writes on his Instagram. We wish this talented and wonderful couple love, happiness and good fortune. Check out their wedding photos below!
First they got engaged…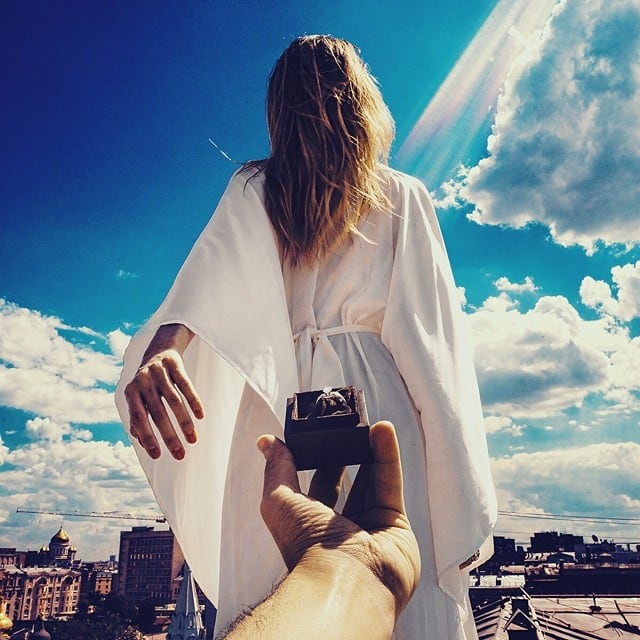 …and then they got married!