Here we go again, another list of travel photography tips. There are tens of thousands of articles out there on the internet and you can go numb reading tips about knowing your camera, bringing a travel tripod, or other common sense tips that really don't help.
I have photographed the Taj Mahal, the Great Wall of China, Half Dome at Yosemite, Machu Picchu, Hagia Sophia, and even the Pyramids of Egypt and more. As I look back on all these experiences and think of what I wished I had known before I had gone, it's really no different than doing photography in your own backyard.
If there is a specific location that you want to photography, what are the fundamentals that you need to focus on? How much equipment will you need or be able to carry? What will the crowds be like? What kind of light is available? Is there a certain time of day tat is best for photography? All of these considerations apply to any location you want to shoot, no matter how near or far.
So let's talk about photographing the Taj Mahal in India. For most people, visiting such exotic locations is a once-in-a-lifetime opportunity. You will be there for perhaps half a day, maybe a full day. Many times when I travel I am on a budget and on a tour. That means you arrive when the bus gets there and you're done when it's time for the bus to move on. Therefore, time, itself, is a huge limitation for your photography.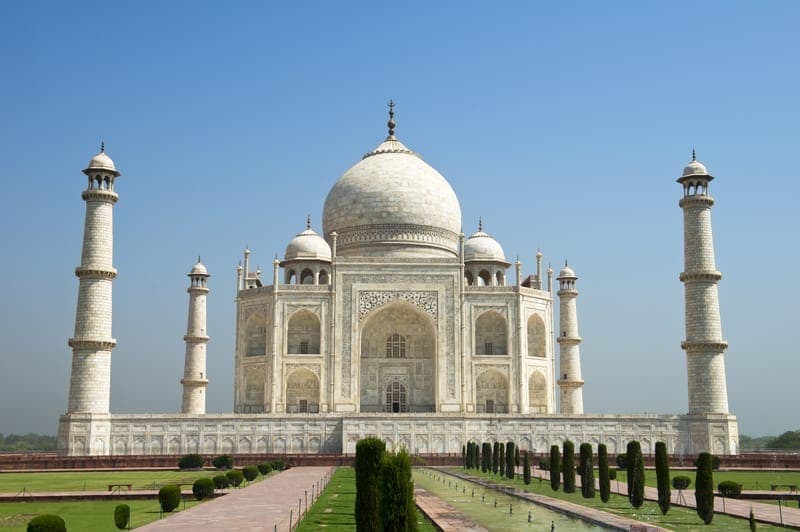 For the tour I was on, the hotel was located near the Taj Mahal so I did some homework and learned that the Taj Mahal opens at sunrise. I used the internet to determine what time the sun rose on the day I was there, and then I de arrangements to go to the Taj on my own without our group. I was among the first ones in line and was able to enjoy photographing the site before the tour buses arrived later and were able to images without people. I did my photography early in the morning, went back to the hotel, and then went back again with my tour group.
I'm going to bet that's the same strategy you're already using when photography various locations where you live. Show up early and beat the crowds!
When you're traveling, things happen that are beyond your control. The day I was at the Great Pyramids of Giza outside of Cairo, the tour worked its way around the complex, going from one location to another. The finale was wrapping up the tour at the Sphinx. There we were, sitting on the bus, listening to the tour guide go on and on and on lecturing us on the history of the Sphinx, at least what we have been able to learn. Minutes ticked by and the lecture kept going, and all I wanted to do was to get off the bus to start taking pictures.
Finally, the guide looked at his watch and said, "be back in twenty minutes.
TWENTY MINUTES?! WE HAD ONLY TWENTY MINUTES TO SPEND AT THE SPHINX?!
I was furious.
To make matters worse, it was the afternoon and the area was packed with tourists. You needed a ticket to enter the inner area of the Sphinx and it took me almost ten minutes just to figure out where the line was and it was way too long for me to get in, let alone do any photography with the time that was left.
When we got back to the hotel I looked at our itinerary for the next few days in Cairo and saw one day was to visit the Coptic section of the city and to visit a mosque. I decided I really didn't need to see old Christian churches and a mosque and I asked the tour guide if there was any way I could go back to the pyramids on my own. He got out his cell phone, called a guy, and just like that I had arrangements made for a driver to pick me up on the dat day and he'd take me back to Giza. I did have to pay the man for the day, but it was a reasonable price.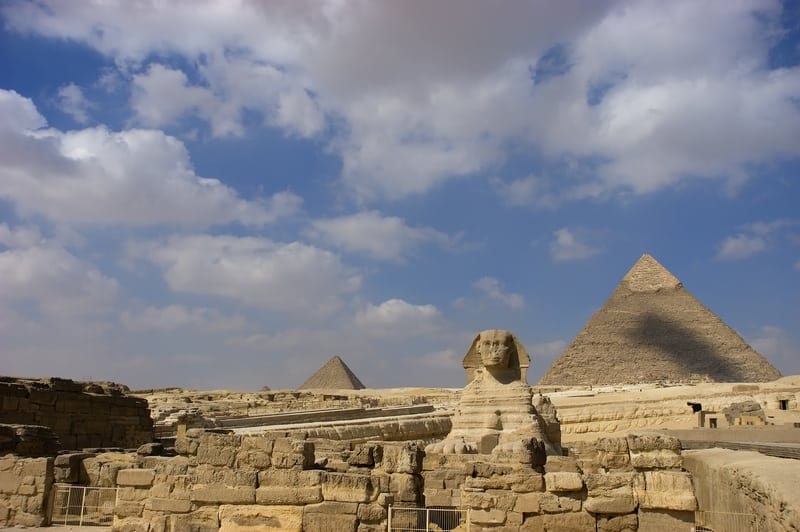 When we go to the Sphinx it was still well before the time when all the tour buses would be arriving and I didn't have to fight the crowds. It was perhaps the best day ever I had for doing photography. But it goes beyond that. Just being able to explore Giza on my own and to spend the time there that I wanted, that's part of the experience, too. Exploring the world and taking in what the world has to offer, that's why you travel to places beyond the horizon from which you are most familiar.
As I write this article, I am five months away from a planned trip to Jordan where the highlight will be the ancient Rose-Red city of Petra. The tour I am on will be at Petra for half a day, but the hotel we're staying at is three miles away. Petra opens at 6:00 AM, so I will probably hire a taxi in order to get there when they first open for the day. This will give me more time at the site and the opportunity to see and photograph the site when most tourists are still asleep in bed.
However, there are various unknowns. I am researching the walking trails and making estimates for how far I can walk for the time i will have. I am making a list of the various locations and prioritizing which sites are of greater interest to see and photograph.
And that is, perhaps, all you really need to know when it comes to travel photography tips. Plan ahead and do your homework. You also have to expect the unexpected and adjust as you can. The days I visited the highlights in Japan, the rain was strong and steady. You can literally photograph rain but when the landscape is filled the falling water, it creates a hazy blur and raindrops turn into streaks and lines. That is not what you want when trying to photograph landscapes. To make matters worse, the crowds were bad at some of the venues and you're trying to dodge umbrellas in your shots, let alone the crowds and bad weather. Changing gear and doing street photography of the people and crowds might be the way to go when in such situations.
Sometimes there is nothing you can do. When my tour arrived at the spot where you could photograph Mount Fuji in its iconic and traditional location, the sun was in the wrong place and the mountain was a shadow in the distance instead of a crisp, clear, and stunning landscape. However, there was free time during the tour on the other days and Japan has a wonderful public transportation system. We would go off to various temples, many of which were within walking distance from our hotel, and thus was able to experience other parts of Japan and take many wonderful photographs.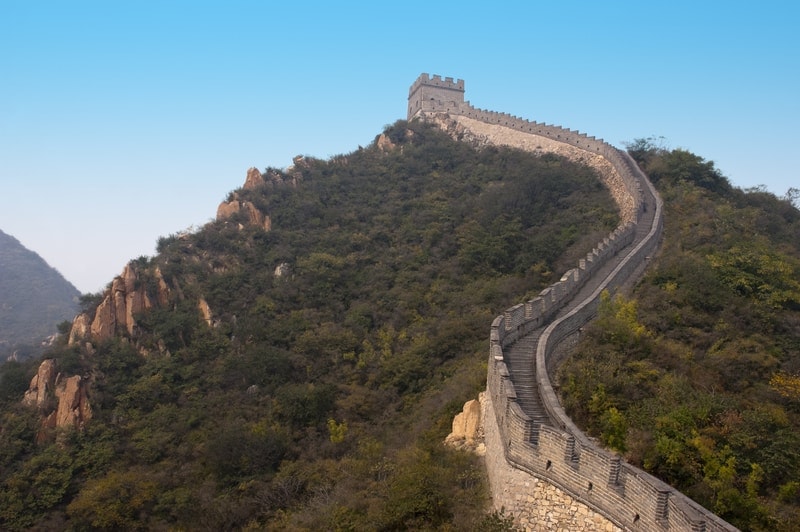 In China, the day I was there to visit the Great Wall, the landscape was filled with smog. China has serious infrastructure problems form unchecked industrial growth. I found that climbing higher along the wall the smog would decrease, but it was still extremely crowded. Had I been a more experienced traveler back then I might have realized that I should have tried going earlier in the day and meeting up with the group later.
It doesn't matter where you're going – across the globe, or across town – planning ahead and doing your homework will help you arrive prepared. If time and crowds are a factor, look for ways to improve your odds for a quality experience. If conditions prevent you from doing the photography you were hoping to do, then switch gears and find alternative subjects to photograph.
All photographs in this article are copyrighted me (Kevin "Wisconsinart" Thomas) via Dreamstime.com.