While June may be the season of weddings, you don't always have to join the bandwagon of brides that go on wars on that busy month for their dream wedding. Perhaps your anniversary as a couple may be in the winter months, or you'd like the holidays as this is when family comes over. Or it can be as simple as the lifelong dream of a winter wedding. Whatever the reason, there's a different kind of warmth and magic that a white, winter wedding brings.
Even if you don't necessarily want to go for the all-white thing, there are still so many different ways for you to add color and beauty to your wintertime. It's not just your love and "I Dos" that'll warm up one, if not the biggest day of your life.
Are you looking for ideas for your winter wedding? This article has you covered.
Light Up Trees
A winter wedding doesn't necessarily need to have snow. It's simply considered as a winter wedding when your date falls under one of the colder, winter months. When the cold is tolerable and you'd like to celebrate it outdoors, there's one way for you to make your wedding very cozy. Light up trees!
Yes, bring out the fairy lights or string lights and wrap them around the branches of trees. The small, warm yellow lights is a very cozy way to light up the venue.
These small, fairy lights also add drama to the overall look of your wedding venue, on top of the natural moonlight.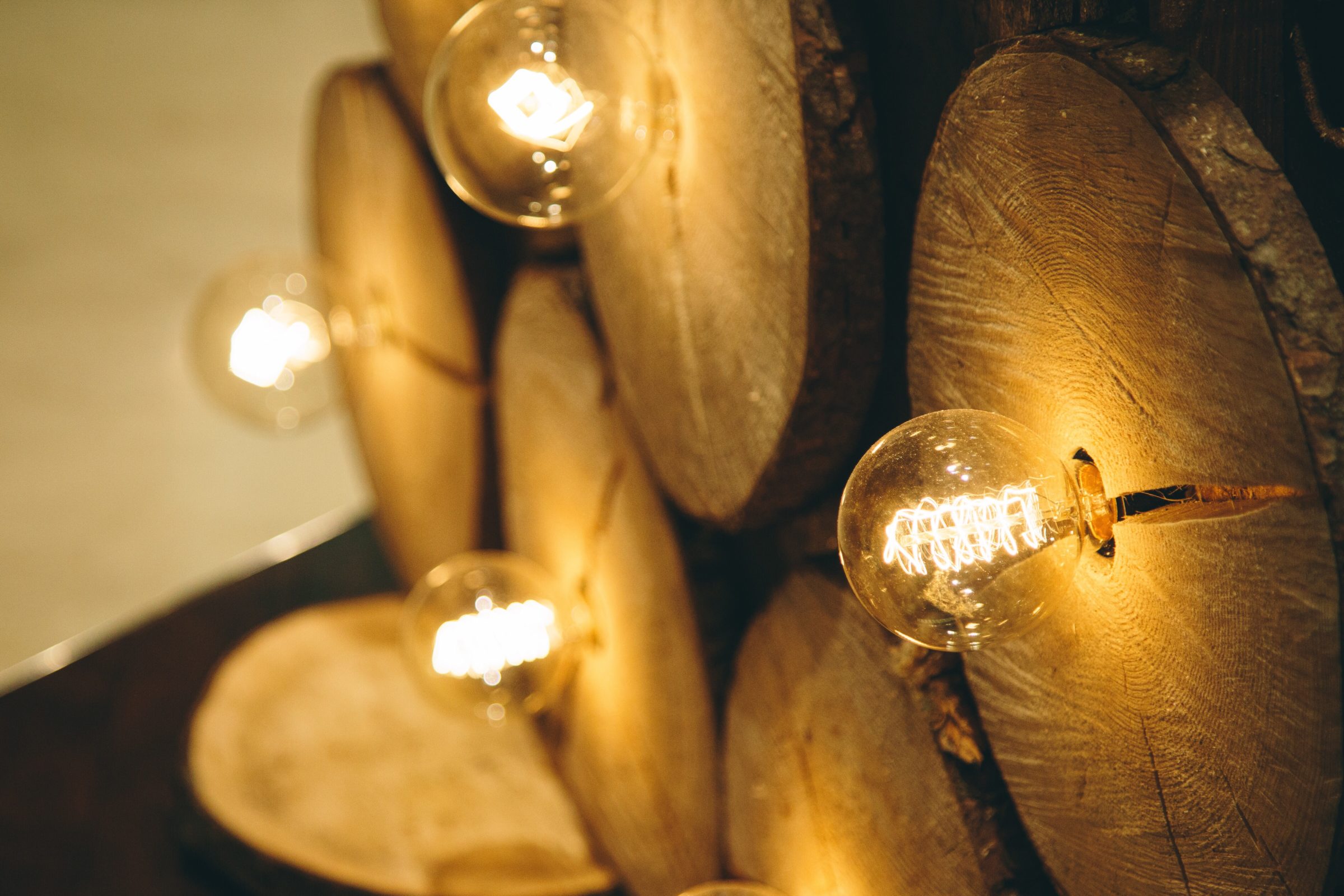 Decorate With Winter Flowers
When you first think of the winter season, it's normal for flowers to be the last thing that'll even cross your mind. This notion is false. While you may not have the bright colors of spring flowers, there are winter flowers that'll make your wedding just as beautiful.
Some common examples of the freshest flowers for your big day that you can use, include: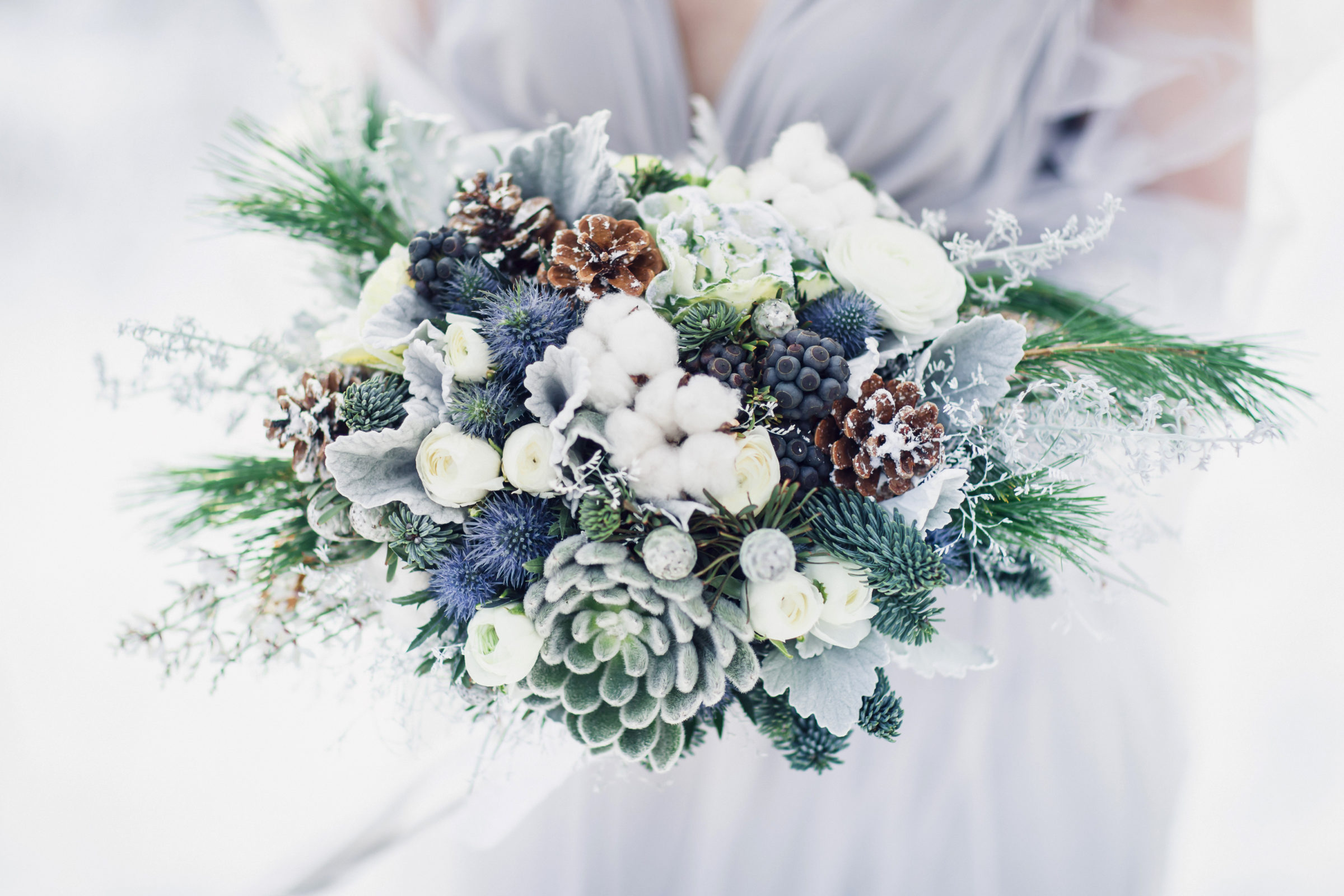 Amaryllis. For florists, this is often the most common flower associated with winter. The best shades are red and white.
Sweet peas. These can make your wedding look more romantic, because of its delicate and soft petals.
Carnations. If you're planning a wedding on a budget, these are nice to have, because they're cheaper. But, this low price point doesn't mean that it's any less in terms of its beauty. In fact, carnations are underrated, beautiful flowers that can survive cold, outdoor weddings, because of its thicker petals.
A bonus tip for you to apply is to experiment with dried blooms! You don't have to keep yourself stuck only with fresh flowers. Mix-and-match with dried blooms, as a winter wedding is one of the themes of amazing weddings, among all others, that look great with dried blooms.
Have A Snow Gazebo
Perhaps you're a bride that's willing to brave the cold snowfall, because of its uniqueness and the magic it brings. You can still have this comfortably, by decorating a gazebo. That way, your guests will have a roof on top of their heads – literally – to protect them from the cold, snowfall.
Snow gazebos look great, because the cozy brown wood, in contrast with the white snowfall on the back looks great and cozy. You don't even need to go over-the-top with decorating your snow gazebo. A simple green garland around the posts, wrapped around with yellow fairy lights, is more than enough to set the mood for a beautiful wedding.
Spread Out Candles All Over The Venue
If you're having an indoor winter wedding, this is the perfect time for you to spread out candles all over the venue. Fortunately, you won't have to worry about the fire or manually re-lighting each one if they go off. There are now electronic candles that look just as warm and cozy, too.
If anything, the winter season is always the best time to bring out candles to light up a space. This, with fairy lights on the outside, will make you and your guests feel as if you're in a chateau – one that may only be in the movies.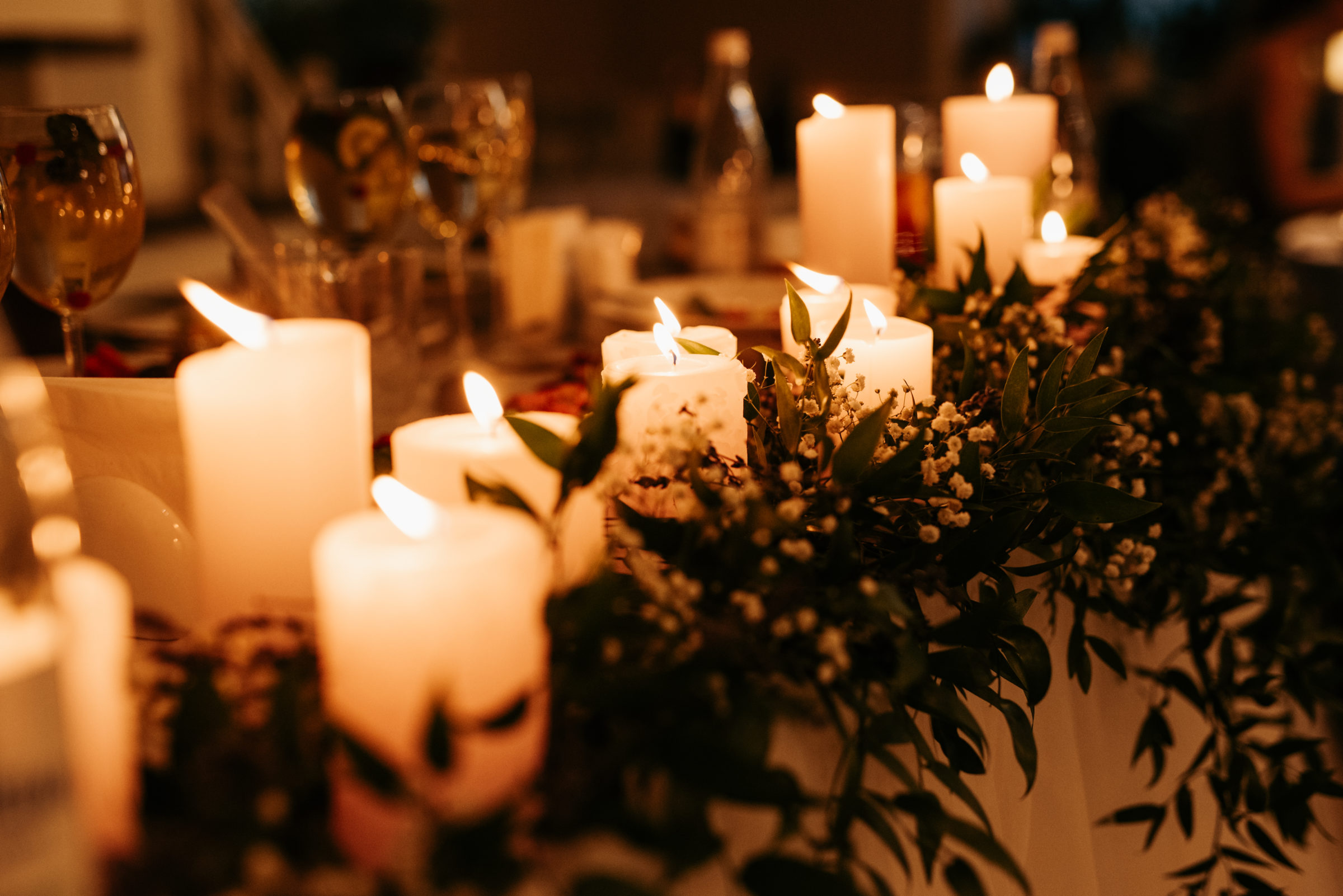 Have A Hot Chocolate Station
What's a cozy winter wedding, without hot chocolate? Rather than the usual coffee or juice station for refreshments, warm your guests up with hot chocolate! Complete it with everything that a nice cup will come along with – marshmallows, whipped cream, and peppermint candy sticks included.
Conclusion
Winter weddings are beautiful and exquisite, without the danger of being over-the-top. Because the scenery itself is already inherently beautiful, you don't have to do much to increase its overall beauty. As it is, you only need to add a few elements here and there to create that wedding of your dreams. Even in the frostiest of days, you can emulate warmth, coziness and so much love on this day – your beginning to forever.