One of the most difficult parts of the major holidays is knowing what to give as a gift. What do people really want? It seems like for birthdays or Christmas that a gift card is too impersonal and doesn't take a whole lot of time or thought. Especially for the artistic individuals in your life: they have big personalities to match their love of visual art.
Giving the gift of art seems like it could be straightforward but there is still a lot to consider. What if this doesn't match their decor? Most artisans don't provide gift receipts. But when you take a little time to narrow down your options you can get it right the first time, no need for returns here!
If you haven't yet settled on the perfect gift idea for an art lover, you're in luck. Here is a list of ten options guaranteed to make a big impression on anyone. You can even show off your own creative side a little when you opt for a gift off of this list.
Watercolor Print
With a wide variety of subject matter and sizes available, a watercolor print can be a great way to get a unique gift for an art lover. The translucent quality that comes through watercolor paintings can be dreamy and light-filled or can be bold and intense. Finding prints of watercolor paintings is easy to do, or you can buy the original if your budget allows.
Many times when art lovers are seeking to decorate their homes they don't think of watercolor as their go-to choice. This doesn't make a watercolor less than. Rather, it makes the gifting of watercolor paintings or prints an unexpected surprise that they'll love.
Check out artists local to you or go online to find the exact print that you know will make your art lover smile from ear to ear. Watercolor prints can make a big impression as a gift, so don't overlook this simple idea. Bonus points if you have the print framed first.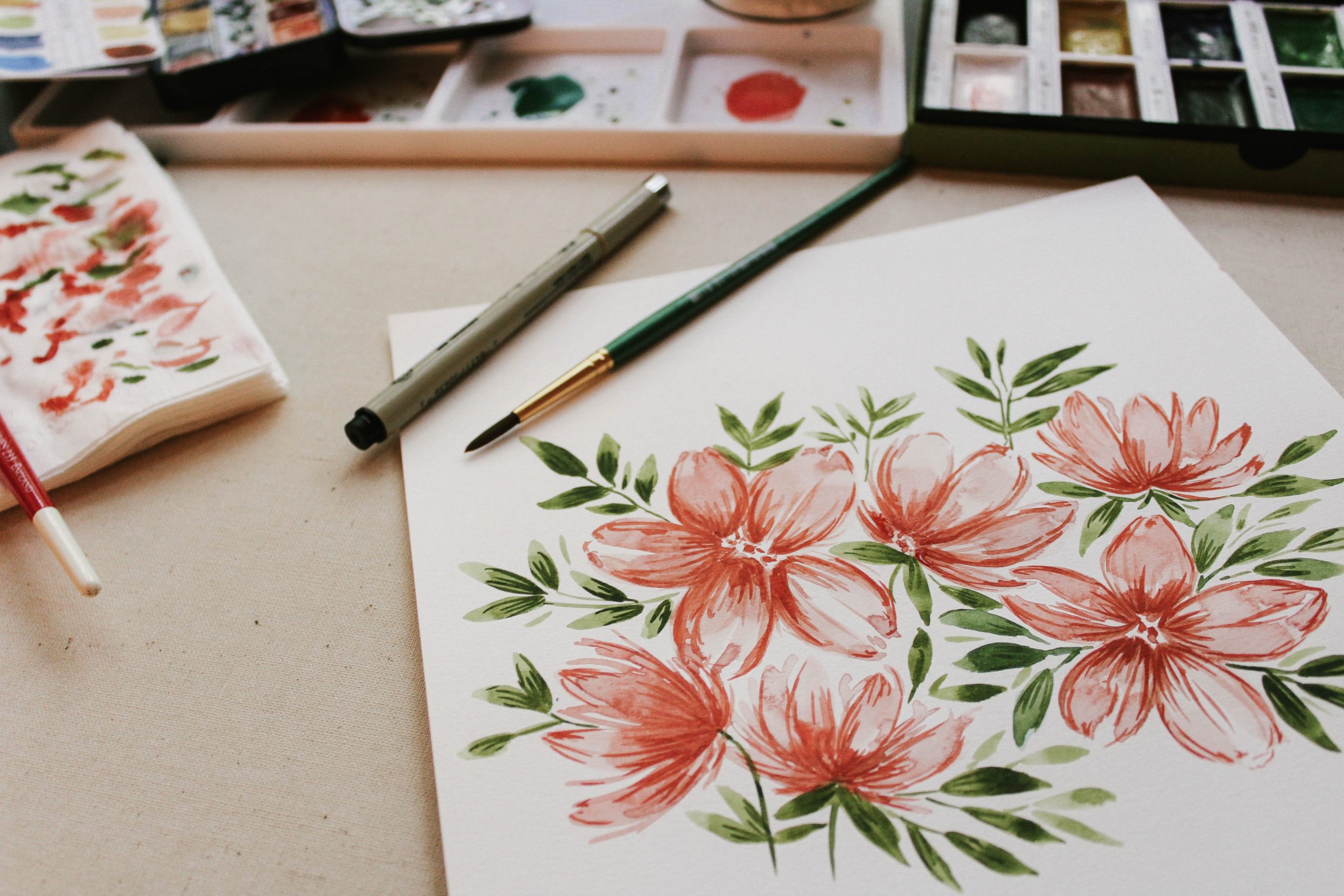 Art Supplies
Many art lovers like to try their hand at creating their own artwork as well. Whether they're experts who can dazzle you with their talent or they just like to experiment, new art supplies are always appreciated. Consider their medium when you're looking to get them a gift of art supplies.
Those who love to paint may not appreciate the graphite pencils as much as they would a watercolor journal. Take a moment to poke around in their artist toolbox and look to see if there's anything that they use a lot of. Replacement supplies are always appreciated by artists, that way they can create to their heart's content and not worry about their supplies dwindling.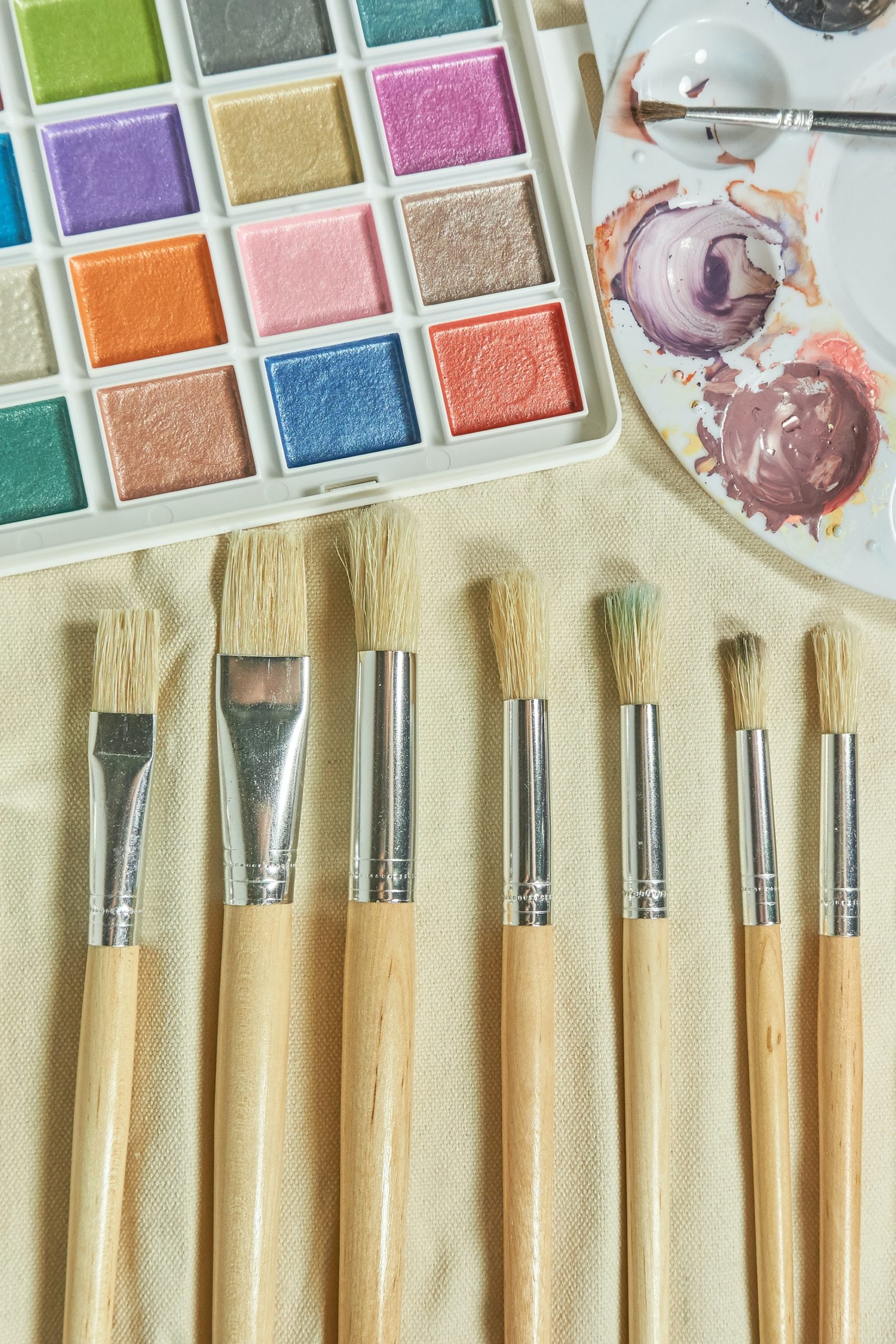 Mosaic Glass Art
If you're looking for a way to wow someone, an interesting way to seek out mosaic glass art. Using small pieces of glass held together by plaster or mortar of some kind, mosaics can be created into almost anything. Using this artistic technique artists can create stepping stones, picture frames, candleholders, or even hanging art. The possibilities are endless.
The attention to detail to create a mosaic is breathtaking so gifting someone a mosaic is not only thoughtful. It will also give them a chance to ponder beauty for years to come. Mosaic glass art makes a great gift because it's one of a kind. Even factory produced mosaics will have some noticeable differences, but for a big impact, opt for a handmade mosaic.
One of a Kind Pottery
For something completely unique, consider gifting handmade pottery. You don't have to take a class and learn how to use a potter's wheel in order for pottery to be the right choice. Skip over the boring coffee mug everyone else already has. Look for handmade pottery for the exact right artistic flair on an everyday staple.
Handcrafted pottery shows someone how much you care because it's often more intricate and interesting than items that are made commercially. There is a lot of skill that goes into pottery. Art lovers can appreciate the effort that their new piece required. Plus it's a fun gift to give, just don't let them shake the box before they open it!
If your gift recipient art lover doesn't like coffee or warm beverages, a mug can still be used to store pens. You can also consider a small bowl for jewelry, a cookie jar, or other interesting and artistic and handmade ceramic pieces. Or you can combine their passion for plants and art with fun and unique planters and pots for all their gardening needs.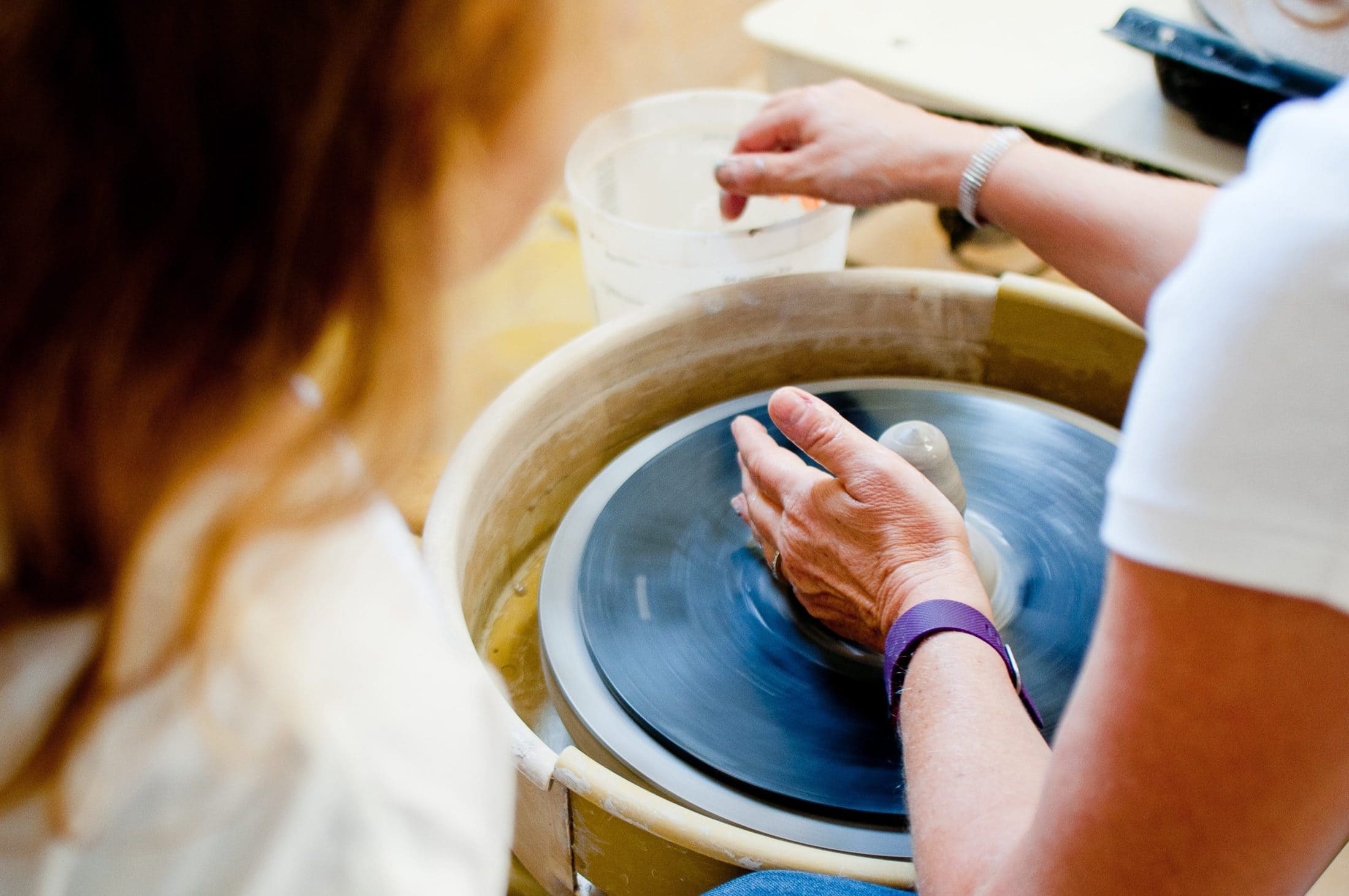 Inspirational Word Art
Whether it's a motivational quote or just a phrase that makes you smile, a popular choice for gifting is a print of word art. Word art is pretty straight forward, often the only visual is the typography, though occasionally smaller images will accompany the words. Whether you're looking for beautiful hand-letters script prints or bold brash prints, there's something for everyone.
Some word art is more cliche than others, but for some art lovers, the cliche is part of the fun. Who doesn't want their kitchen to say "Eat" how else will people know what to do? Word art can help decorate spaces large and small. The best part of word art is that you can commission a print especially for your art lover with the exact phrase they love.
Vinyl Stickers
There's no better way to express yourself than to decorate your water bottle or travel coffee mug with vinyl stickers. Art lovers enjoy finding cute and interesting sticker options to show where they have traveled and demonstrate their passions and interests.
With vinyl stickers that range from cute doodles to miniature versions of their favorite artist's paintings, buying a set can be a great gift idea for an art lover. The best part? Slip one or a few right into your card envelope and the wrapping is done! Vinyl stickers are an easy way to give an art lover a gift without a lot of fuss and muss.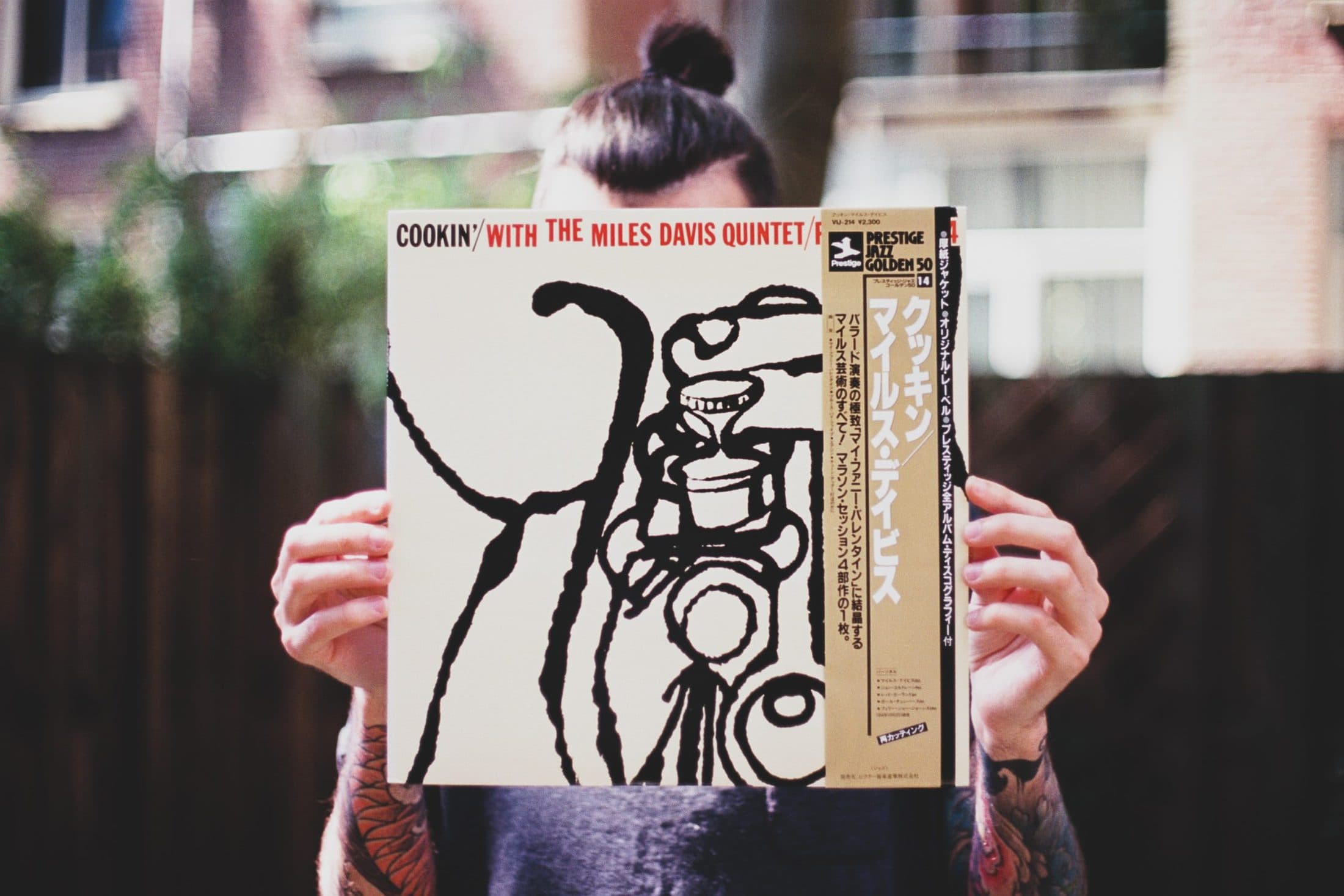 Leather Goods
No, you don't need to go buy an expensive jacket to woo your art lover. But handmade leather goods can be an interesting and unexpected gift to give. Wallets and purses may come to mind immediately, but there are many other leather options including bookmarks and bracelets that can be personalized and made especially for your art lover.
If you are buying a gift for someone who appreciates both art and animals, there are even vegan leather options that can be constructed for you. Leather can make for sturdy keychains, trays, belts, and even coasters to keep beverages condensation from ruining a table. With so many options to consider leather is a material that can be simplistic or intricate and makes a great gift.
In Summary
Finding a gift for an art lover doesn't have to be stressful. These free-thinkers and creatives will often enjoy just about any gift that has a little bit of thought put into it. From fragile objects like pottery or stained glass mosaics to the sturdy leather good options, finding a unique gift for an art lover is easier than ever. Your selection can even become a treasured piece of their decor.
However you decide to shower the recipient with gifts, just know that your thoughtfulness will not go unnoticed. Giving a gift should not be out of obligation, rather it should be from the heart. Any art lover will appreciate getting a gift that is given freely and with them in mind. Take your time to find the exact piece that will make them smile from ear to ear.