The Nothing Phone made a lot of noise before it was even released. Everyone was excited to see what Carl Pei from OnePlus had up his sleeve. When the phone finally came out, it didn't quite meet expectations. The Nothing Phone has a sleek, iPhone-like display and an opaque back panel that does not serve any purpose. Despite this seemingly extra feature, it has a top-notch mid-tier processor at its core. Is the Nothing Phone simply another marketing gimmick, or could it be the revolutionary future of smartphones?
Even the most tech-savvy individual couldn't resist this product; everyone who tested it out had a unique experience with its 900 LED lights that glowed through the transparent back to alert them when someone was calling.
Designer: Priyanshu Jaiswal
Currently, Pei and his team are perfecting the creases of their initial transparent phone model. We have been given a guided tour by a designer showcasing an even more convenient version: The Nothing Mini Phone (1). The name Mini Phone is self-explanatory, and its form factor resembles its predecessor, the Phone 1. This phone, however, has some new features to make it even more attractive; how useful they are will have to be determined at another time.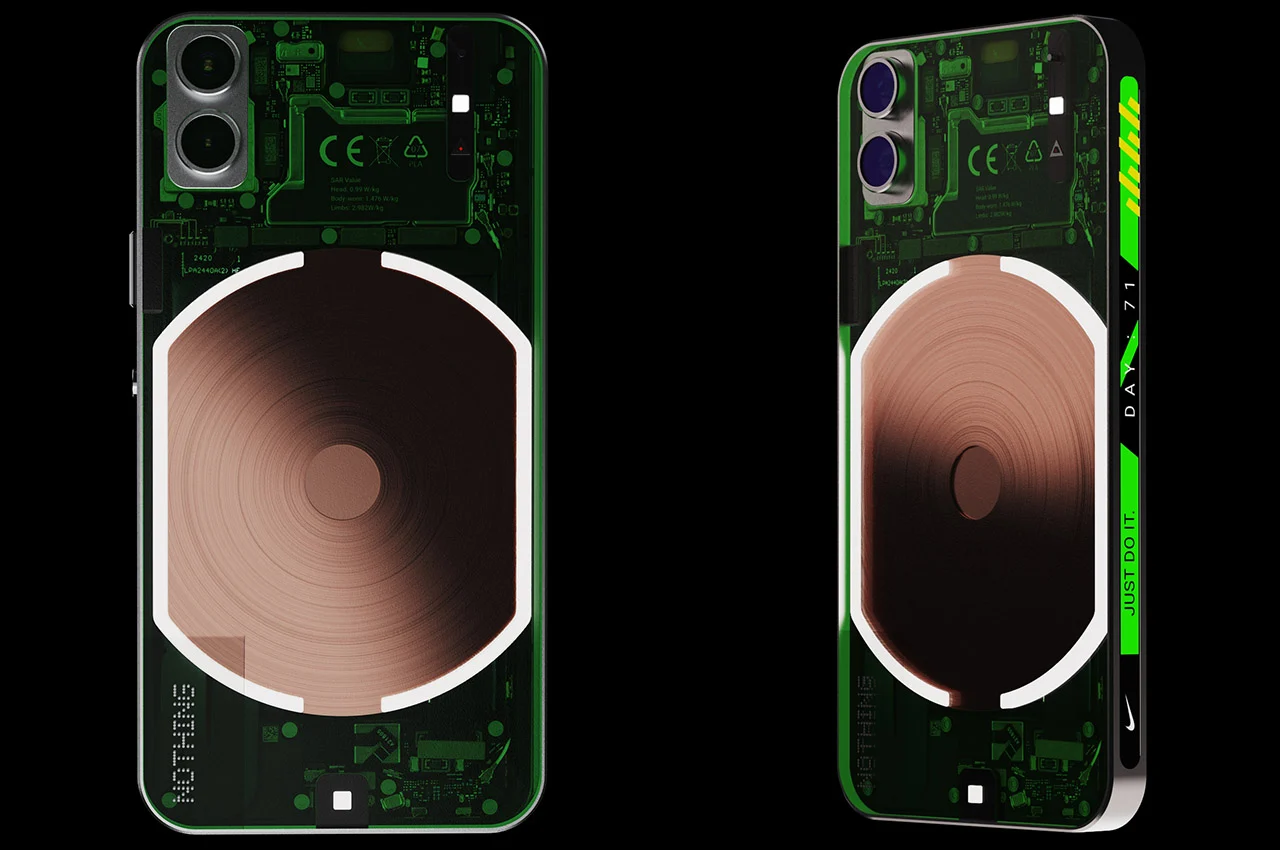 Retaining the Phone (1)'s essential design, Priyanshu crafted an elegant matte finish body with textured metal on the sides to ensure a better grip and provide a shield against accidental drops.
The Mini Phone sports a vertical display on one side and Essential TAB, vertical scroll, and physical button on the other for easy access to your camera. The display is not touch-enabled, so you won't accidentally activate something while using it. On the left screen is an innovative battery indicator; when charging, it'll fill with a fun fizzing animation.
The Mini Phone seeks to attract the younger generation with its playful glyph light and customizable design. With a color-changing backlight, sidebar, and other features that can be switched up just like in any video game where you customize your cars' decals.