The Bastei Bridge is a sandstone bridge uniting rocky peaks above the Elbe River in Germany. The bridge located in the Saxon Switzerland National Park in the Elbe Sandstone Mountains, very close to Saxon Switzerland. Known for its amazing, strange rock formations, it is a mountainous region sought after over the years by artists, sports and nature enthusiasts.
Tourists seek out the unique rocky peaks and the wonderful river view. The bridge sits 200 meters (650 feet) above the river, giving panoramic views of the neighboring forest. The Bastei is part of a trail spreading through Germany, Switzerland, and Czech Republic.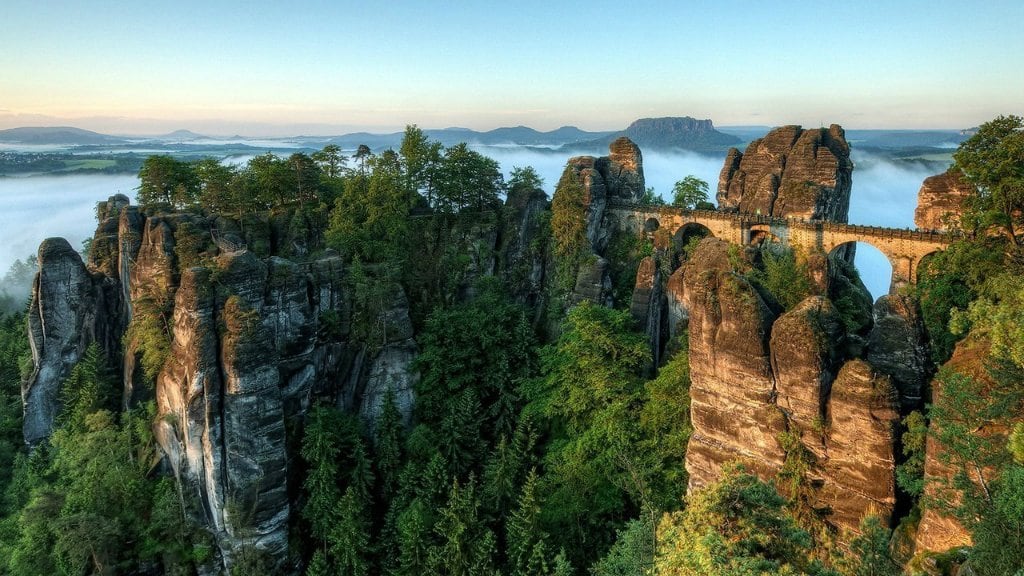 The region has been a crowded by tourists for almost 200 years. Although bringing climbers and hikers, the area can be enjoyed by everyone. The original wood bridge constructed in 1824. It renewed in 1854 by the modern sandstone bridge.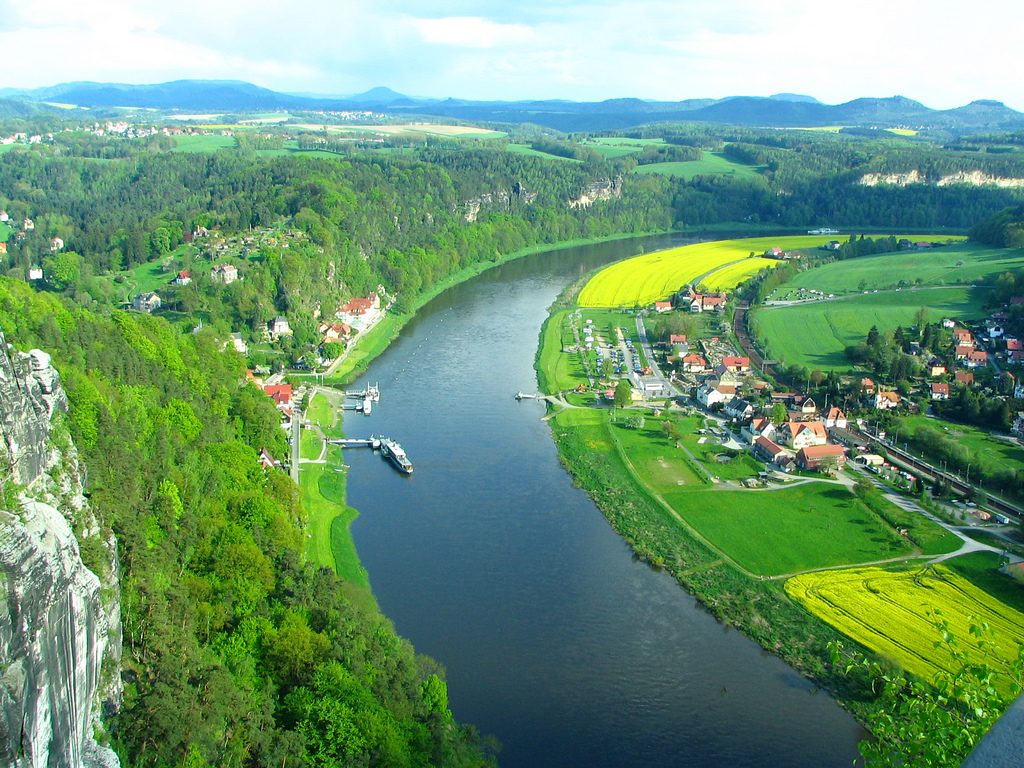 Active climbers can climb to the top of the Bastei Peak, 305 meters high. The locale offers excellent hiking and climbing possibilities, including some sets of stairs carved into the stone rock formations.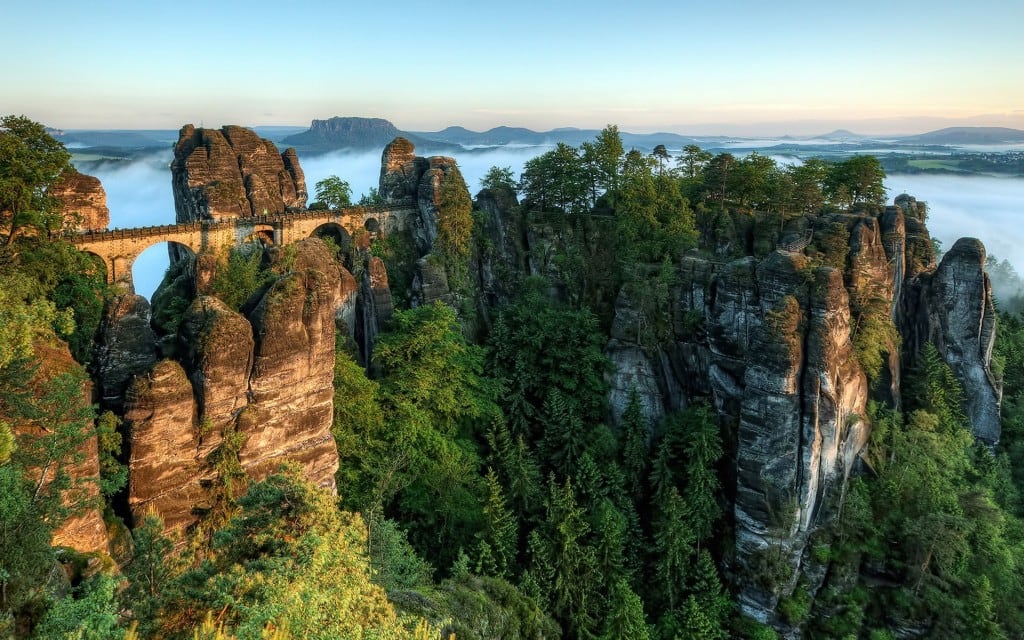 The nearest city is Dresden, Germany. There are buses, a train, a ferry and boat providing secure access to the town of Bastei, the entry point for the trails. Area trails are free and are available throughout the year.