Camping is nature's way of reminding us that there's more to life than just computers and cell phones. After all, there's nothing more enlightening and refreshing than watching the sunrise and then sleeping under the star-lit sky.
As we speak, the warmer days are just around the corner, which can only mean one thing: it's time for you to dwell on those camping adventures.
So, what does it take to camp like a pro? Well, most campers hit the woods to enjoy the great outdoors, while others search for trouble – either way, it's fun! However, it's not always an enticing experience, and even a seasoned camper can have a case of I-want-to-go-home jitters. Because of this, we've pointed out some excellent camping tips and tricks that'll help you become a professional camper.
Now, remember, these may not change your life, but they might help you amaze your fellows on the other side of the campfire. Let's get right to it!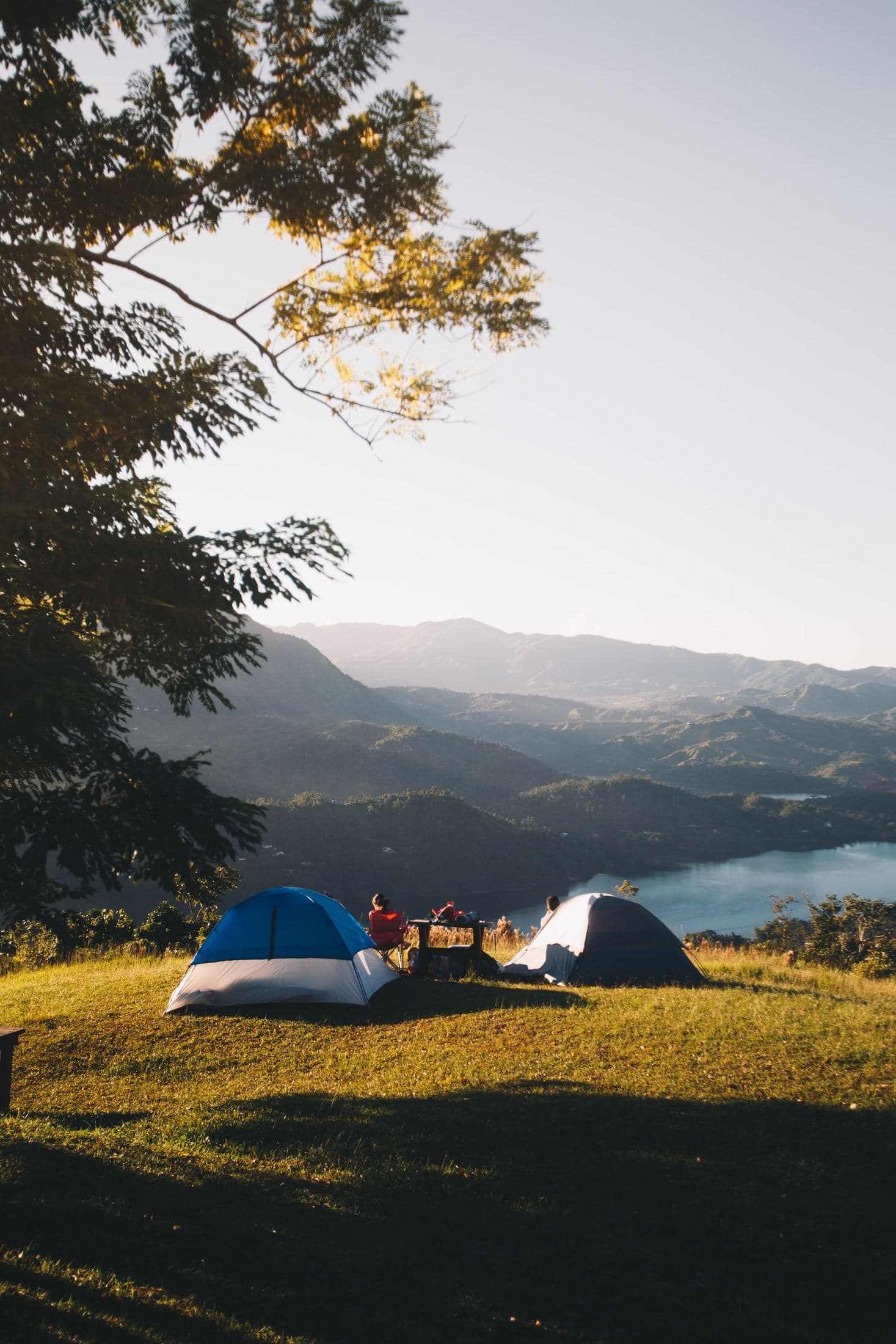 Choose a great campsite
Nature is full of surprises – so don't let a terrible campsite be one of them.
The quickest way to transform your camping trip from maddening to fun is choosing a suitable campsite. You'll find plenty of travel-based websites which entail various safe and fantastic camping locations, with well-curated reviews and lovely pictures. You can also search for websites by amenities, like RV hook-ups, picnic tables, showers, or even use Wi-Fi if there are specific TV shows you don't want to miss.
Also, consider the kind of activities you would like to do on your camping trip. Furthermore, if you want to reduce the stress of organizing and want a campsite that feels just like home, we've got just what you need. If you live anywhere in Tennessee and want your camping trip to be fun and full of amenities, booking a cabin in the Pigeon Forge hotels would be ideal. This hotel itself is a combination of relaxation and fun, so there's no limit to what you can do.
Never buy a small tent
Do not fall into the trap of buying a small tent. That super-small single skin popup tent for 20 quid might seem like a great idea at a time, but if your camping trip is more than a night or two, you won't survive in it. To maintain a safe space for a week, find a tent that offers you comfort, space and makes for a much more enjoyable and practical camping venture.
If it says, it is a 5-person tent, which generally means five skeletons on slender SIMs (Self-inflating mats) and does not allow for camp furniture or luggage. Therefore, choose a tent that is bigger and comfortable.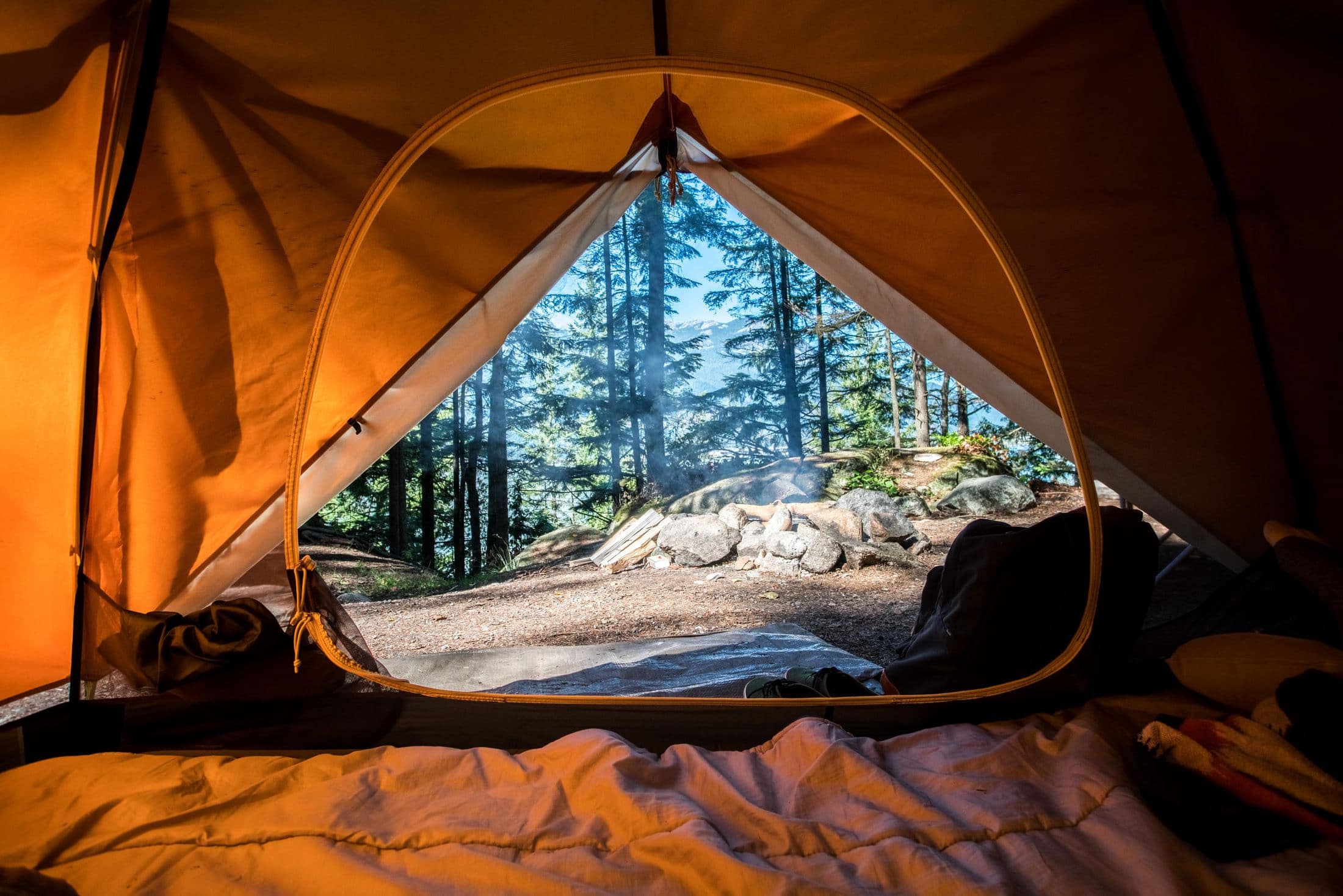 Make sure you know how to make a tent
On a tranquil sunny afternoon, tumbling a brand new tent isn't much of a headache. However, imagine arriving late, getting stuck in traffic. Then, anxiously pitching your tent in terrible weather is a drag. The situation can become worse if you attempt to launch a new tent for the first time. To avoid last-minute tragedies, have a test run in the backyard. Read some instructions on pitching a tent or at least watching a YouTube video before you arrive on site.
Sleeping bags are crucial
If you're sharing a tent with your friend or someone you don't mind being in the same space with, then a duo sleeping bag is an excellent investment. Body heat is what keeps us warm, and a sleeping bag's primary purpose is to retain and reflect that body heat. Therefore, one sleeping bag with two furnaces inside it is more significant than two separate bags.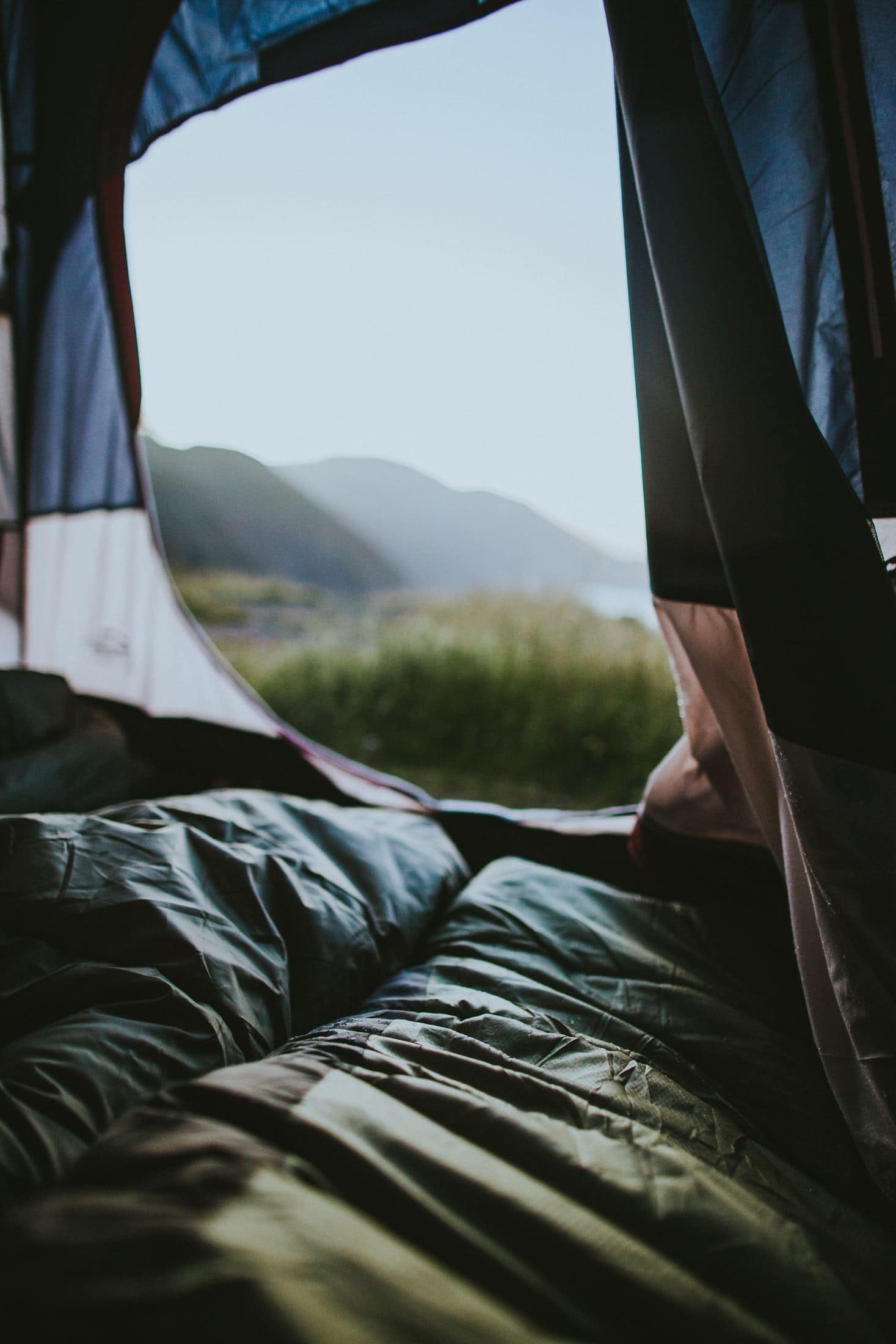 Lighting
Fairy lights installed inside a tent offer a lovely gentle glow. Not only do they look beautiful, but they are also very soothing. On prime of that, they are much better than camping lanterns that tend to provide harsh directional light that is not favorable to catching those all-essential Z's.
On the other hand, if you want to get creative with lighting, all you need is a gallon jug of water and a headlamp. In short, any luminous bottle will work. However, the most extraordinary effects come from the type of plastic that is not entirely transparent. When it is dark, attach the headlamp to the side of the water jug so that the beam is facing inward. As a result, the pitcher will transform into a glowing, cool orb that casts light in every direction. It works well because the water in the jar scatters the light.
Be respectful and mindful of other campers
Playing your favorite list of music or listening to a hockey game on the radio might be your idea of relaxation. But if you aren't camping solo, you'll need to be respectful and mindful of other campers. Do not destroy their experience through greediness and loud noises.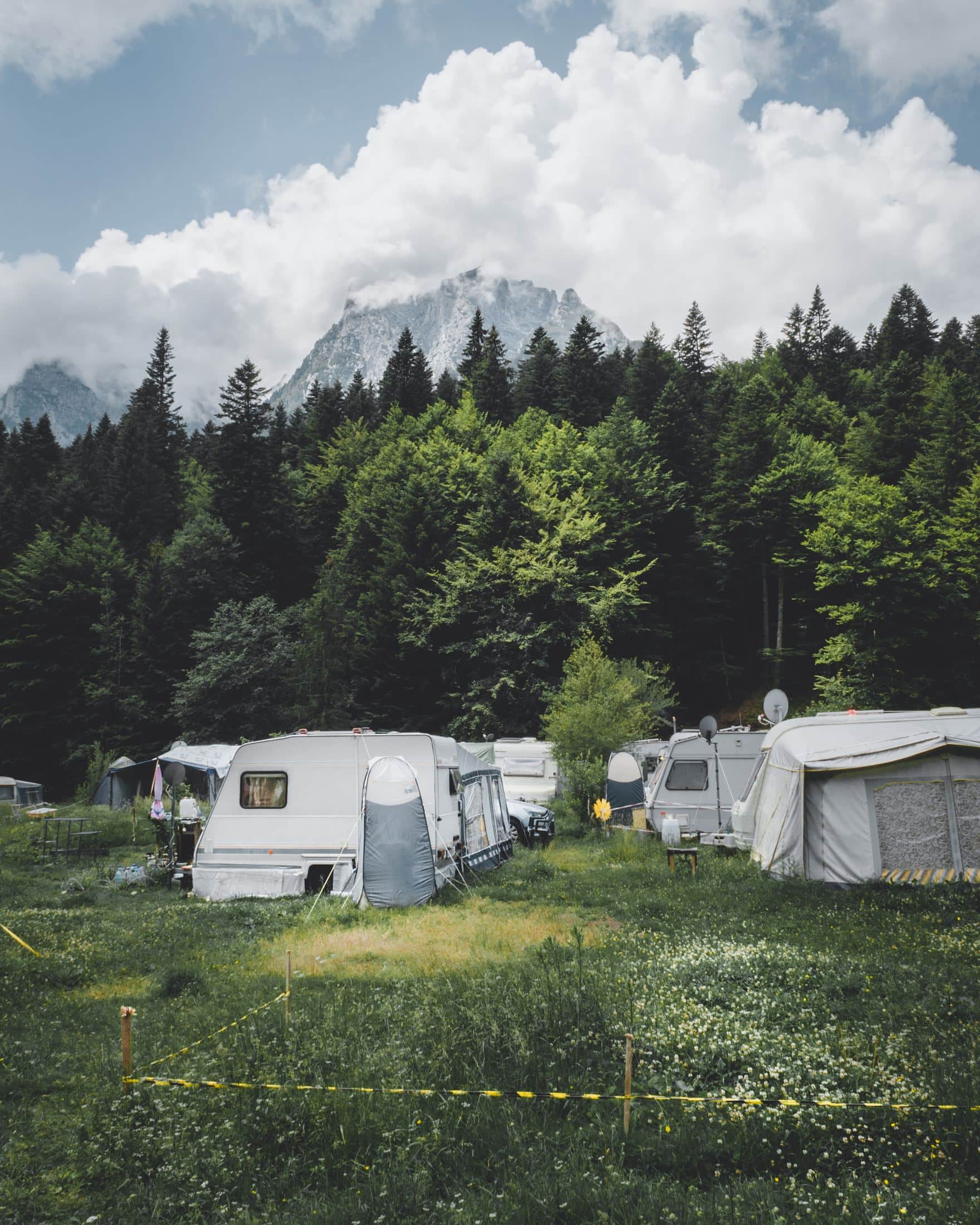 Keep a camping essentials box
Create your camping essentials box by including a multi-tool, duck-tape, torch, first aid kit, matches, etc. That way, you will know you're the guy who "has all those random things" that people always seem to need at some point or another on a camping trip.
Plan for bad weather
Even if you are camping during the summer days, it can still mean frigid nights, and unfortunately, lots of rain. Being wedged inside a tent on a wet day can destroy your momentum, so make sure your tent is big enough to include a hangout area. Also, make sure you bring damp weather attire and plenty of things to keep you occupied if you have to stay inside the tent due to bad weather.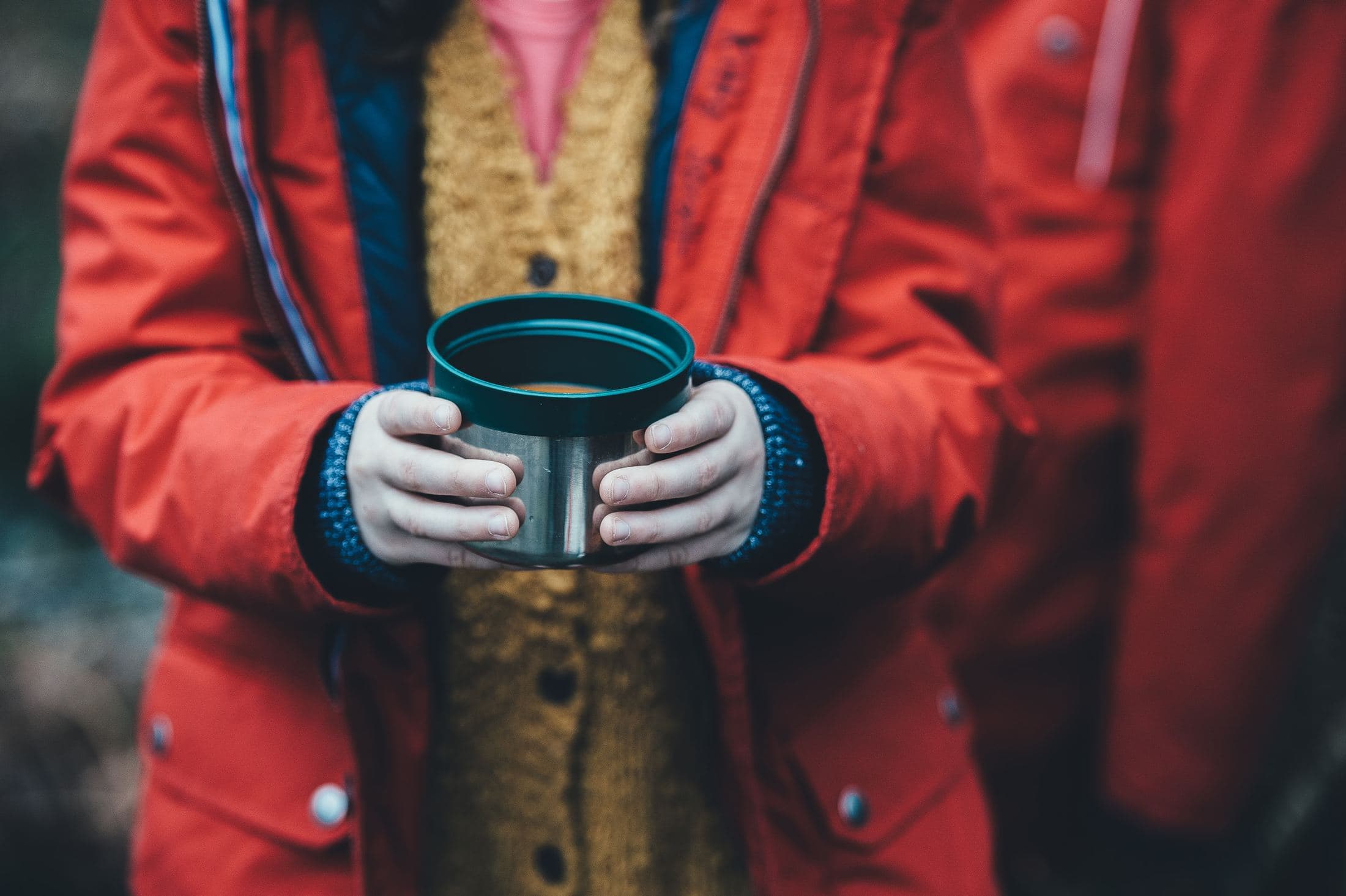 Bring something to charge your devices
Yes, most people camp to get away from it all, but bringing a charged cell phone is a helpful idea. Making an important phone call using the GPS makes getting operational and charged phone to the campsite. However, if you use your mobile device as a camera or a music player, you will eat through battery life. Therefore, you need to have a solar charging device or a power bank to get you through it all.
Are You All-Set For Your Camping Trip?
We hope these handy-dandy tips leave you feeling poised and ready to relish camping to the full, regardless of whether you are a total newbie or an experienced backpacker. We wish you all the best on your next camping venture!