Camping is a fun outdoor activity. We grew up visiting an array of campgrounds with our family and we continue to do the same for our families now as adults. It's simply a rite of passage. Every person should try camping at some point.
If you've never camped before or if you are planning a big camping trip and just want to make sure you have everything you need, we've got you covered! It can be challenging to remember every little thing you might need when you go camping so fear not!
We've created a simple guide to share with you some must-have camping essentials that you should make absolutely certain you have on your checklist before you set out to enjoy the great outdoors.
Let's take a look!
Tent or Shelter
First things first, you're going to need a home away from home when you're out in the wild. While there are a variety of options, the most common form of shelter is a tent. There are several different types of tents as well.
If you're out with a group and just need to shelter yourself, you can use a hammock tent. Otherwise, you will want to consider standard tent options. You can choose from tents that simply pop up with ease to tents that require a lot of building efforts, to truck tents that provide a shelter over the bed of your truck.
Which type of tent or shelter you choose is totally up to you. Here are a few qualities you may want to consider when it comes to shelter to be prepared for any situation.
· Weather possibilities
· Ease of setup
· Waterproof?
· How many does it sleep?
· Material durability
· Is it easy to pack up?
· Can you stake it to secure it?
Sleeping Materials
Next, you're going to need to consider your sleeping materials. What do you require to try to get a decent night's sleep when you're camping? Depending upon your ultimate plans, you may need something lightweight and simple that you can easily pack into your backpacking and camping gear.
If you're on a family camping trip and you have plenty of space then it is totally acceptable to bring all of the mats, pillows, blankets, and sleeping bags that you need for comfort. It's not unheard of for some campers to even set up air mattresses inside the tent for the ultimate comfort.
Much like the hammock tents, you can also set up camping hammocks for your sleeping space and this is a simple and space-friendly solution.
Your sleeping solutions could depend on whether you're trekking and carrying gear or it may depend on your comfort preferences. Keep all of these details in mind but just be sure you have some sort of sleeping materials.
You will need something to keep you warm in the cold of night and something to offer comfort, security, and protection as well. These are all important factors to keep in mind. Here are some common sleeping items that you may want to choose from.
· Camping hammock
· Sleeping bag (check temperature ratings)
· Sleeping mats
· Camping pillows
· Air mattresses
· Camping cots
· Sleeping bag liners
· Blankets
Food & Water
Even if you are just planning a weekend camping trip with the family, you will need supplies to sustain you on the trip. Food and water are important elements for camping as you will need hydration and food while you're "in the wild".
Plan ahead on these aspects. If you're truly out in the wild you may need some way to get and use clean water. You can certainly pack up and take food and water with you. It's really best if you can plan ahead for the location you are camping at and see what they have to offer in terms of water capabilities. This is perhaps the most important part. Not all local water is drinkable so plan for this.
Food is something that is easier to obtain out there if you are familiar with what is safe and if you're not afraid to fend for yourself. Otherwise, you can pack food as needed. There are dried food packets you can pack easily into a backpack or you can hunt, fish, and rough it on the trail.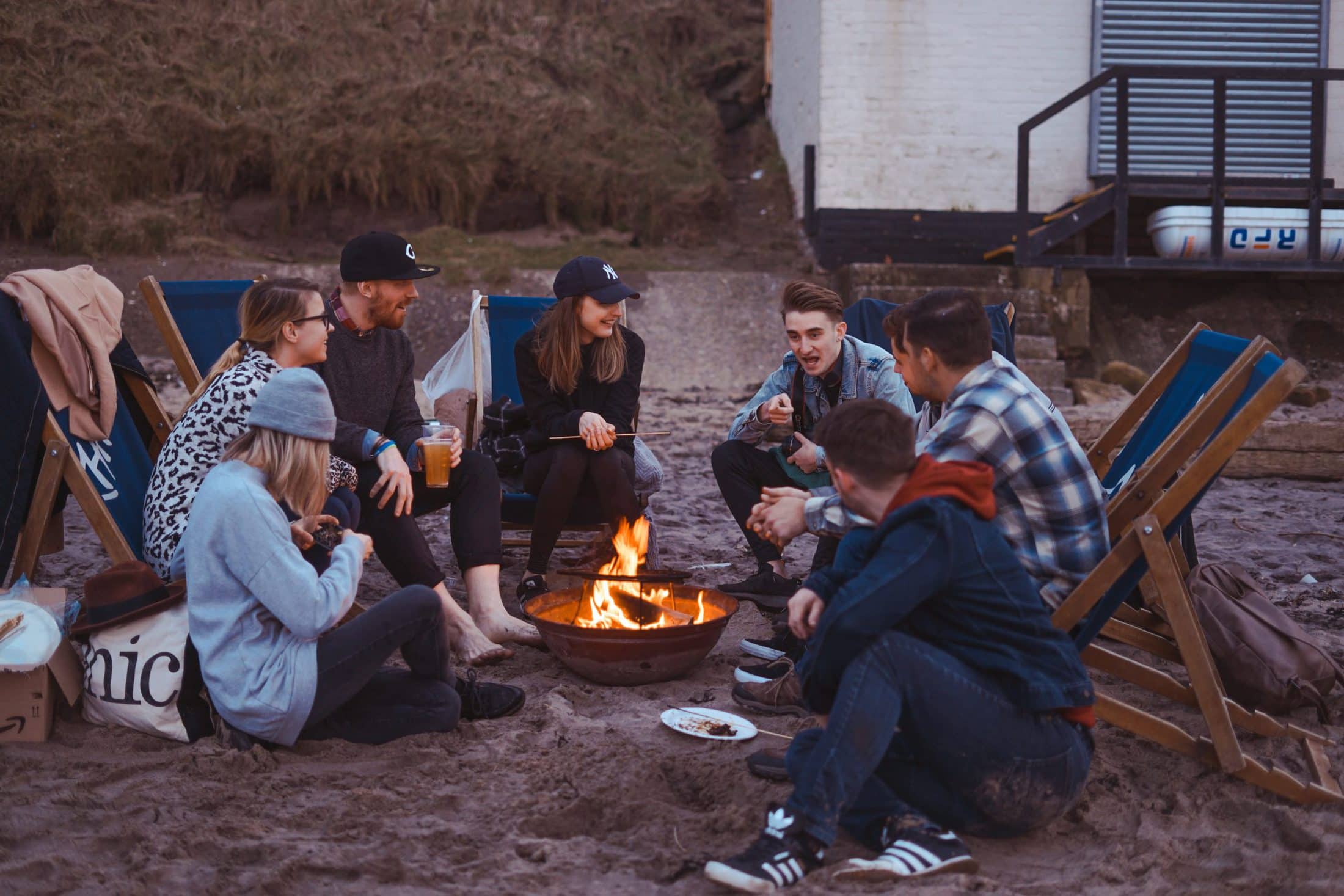 First Aid & Survival Supplies
Regardless of whether or not you're simply taking a fun family camping adventure or you're truly going deep into nature for camping, you should be prepared for both medical needs and survival needs.
You never know what you will face camping so it's far better to be as prepared as possible for any situation.
You should always have first aid medical supplies in your camping gear. This includes basic items like sunscreen, bandages & gauze, creams, antiseptic, etc. You can make your own or you can purchase a first-aid kit that is ready-made for you and will have all of the basic items already in it.
In terms of survival items, we also recommend a good survival knife. Again, you just never really know what you may find yourself up against when you are camping and it's good to be prepared. These knives are not just for survival but can also be useful for cutting ropes, preparing fish, or even cutting wood.
While you may never need any of these items, it's always a good idea to be prepared.
Appropriate Protective Wear
Finally, you should have a list of protective items that you will need when camping. There are several things to consider when it comes to making sure you are appropriately protected. Some of these items may depend on where you are camping but here are some protective items you should probably have on your list.
· Waterproof clothing/jackets
· Warm items (nights can get cool)
· Bug repellents
· Eye protection
· Sunscreen
· Protective items for activities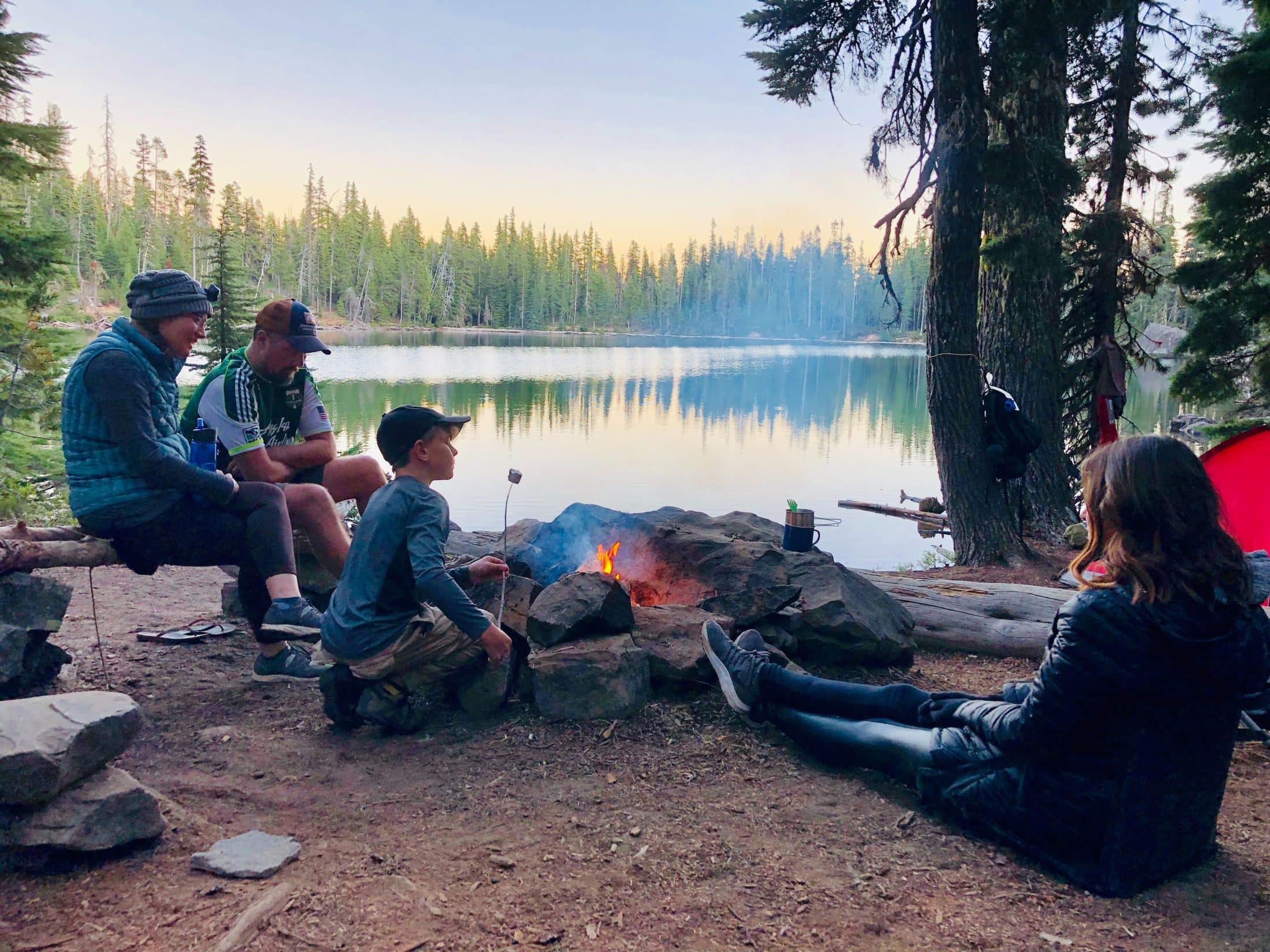 Conclusion
Camping is always an adventure and one that you should be prepared for the best of your ability. This list is just the basic items that you should never go camping without but you may also need to expand on this list, depending on your adventure plans.