If you want to increase your home's curb appeal, a sure-fire way to do it is to give your home a fresh coat of paint. And, although painting your house can be a daunting task, luckily, there's a number of professional tips you can adopt. Your paint job will have fewer errors and give your home the facelift it deserves by following such tips, which include:
Check The Weather And Paint In Dry Conditions
Avoid painting when there's direct sunlight, as this can dry the paint up too quickly. This won't be ideal as the paint needs to be absorbed properly into the walls.
Consult your local weather news before choosing a day for painting your house. You want to paint during dry conditions, and not in times when the humidity is high. It's also not advisable to paint close to a rainy day or when it's raining. The paint needs time to get dry, and this may take time as the bottom coats should dry first before applying the topcoats.
You may read this article and other legitimate sources if you want more information on which days and temperatures are best for painting outdoors.
Buy All The Paints You Need Together
If you get the paints you need in stages, you may run out of a particular color, which means the process would be delayed; worse, you might not be able to complete the job at all. Thus, it'd be best to purchase all the cans of paint you need in one go so as not to disrupt the paint job.
Ensure that you get an estimate of how much paint is needed for the entire task. Also, before going to the store, finalize the shade you want so it'll be easier for you to find the right colors to mix. If you're completely clueless, feel free to consult the store clerk as to what colors you ought to buy to achieve the shade you're after, or which colors go well together.
Purchase High-Quality Brushes
High-quality brushes are of utmost importance when it comes to a great paint job. There are many of these on the market, and they make for a good investment as you won't need to replace them in the near future as they most definitely last longer than the poor-quality ones.
Such brushes have the advantage of retaining more paint, keeping it thick and evened out well. This also means you get to save time as you won't have to keep adding on coats to even out the color.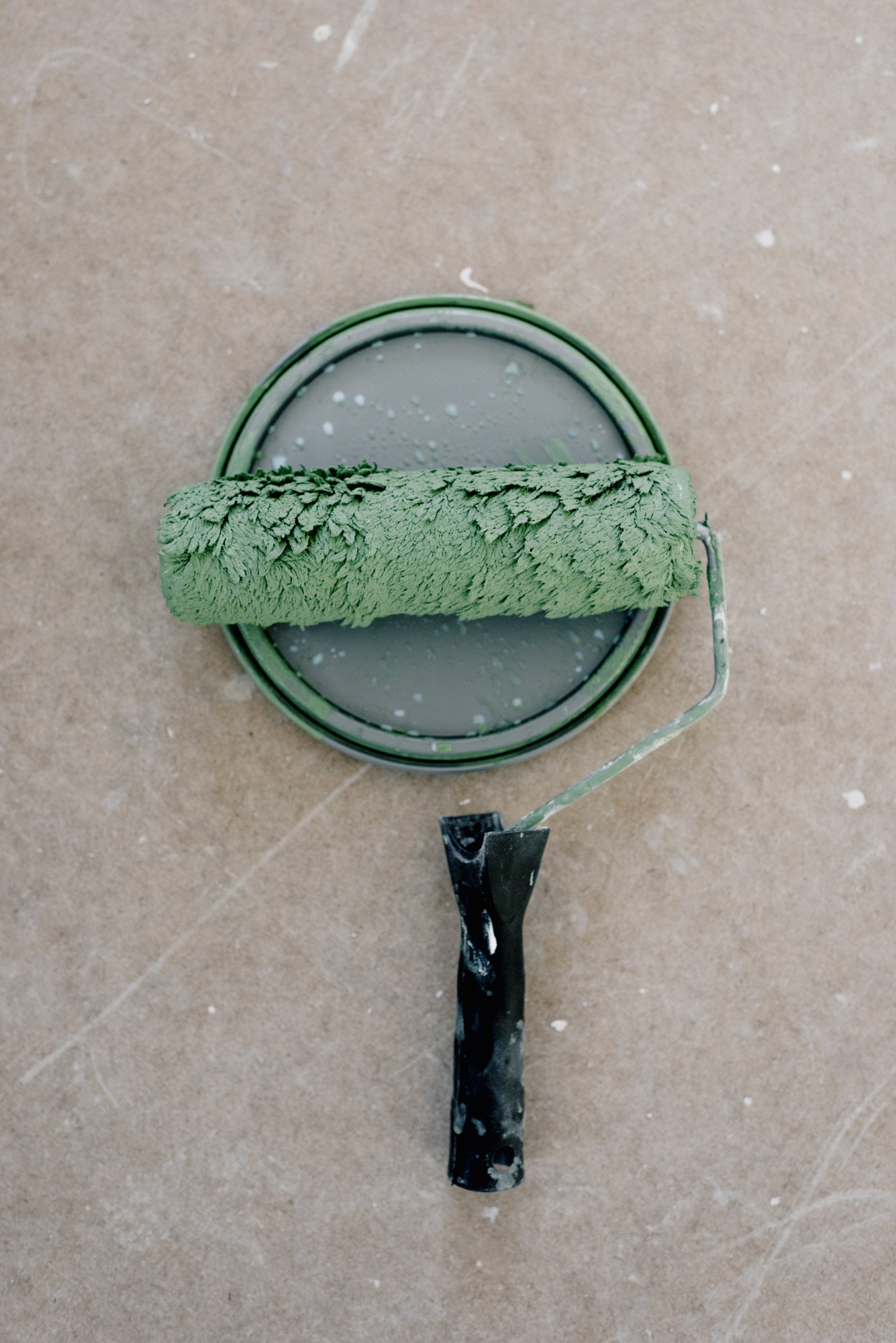 Protect Essential Parts Of The Home
Make sure you cover the essential parts of the house before you start painting, such as your front door, window sill, or dining room table, among many others. You don't want any stray paint to fall onto areas and objects not intended to be painted.
Such a process is referred to as masking. To properly mask off an area, you will need a painter's tape, plastic sheeting, paper, and fabric cloths.
Consult A Professional
If this will be your first DIY paint job, it'll be advisable to get the help of a professional. You can ask them questions, and expect that their expertise will give you the right answers, from the type of paint to choose, to the colors that'll look best for your home.
Paint From Top To Bottom
Now that you've done all the necessary prep work, you can start painting your house. Always paint from top to bottom because this can give you a more uniform finish. It makes the whole paint job neater because there'll be fewer stroke marks. The job will look more professional as well.
To give you an idea, the paint itself will be dripping down the wall, and the motion of painting from top to bottom will mean no paint will be wasted.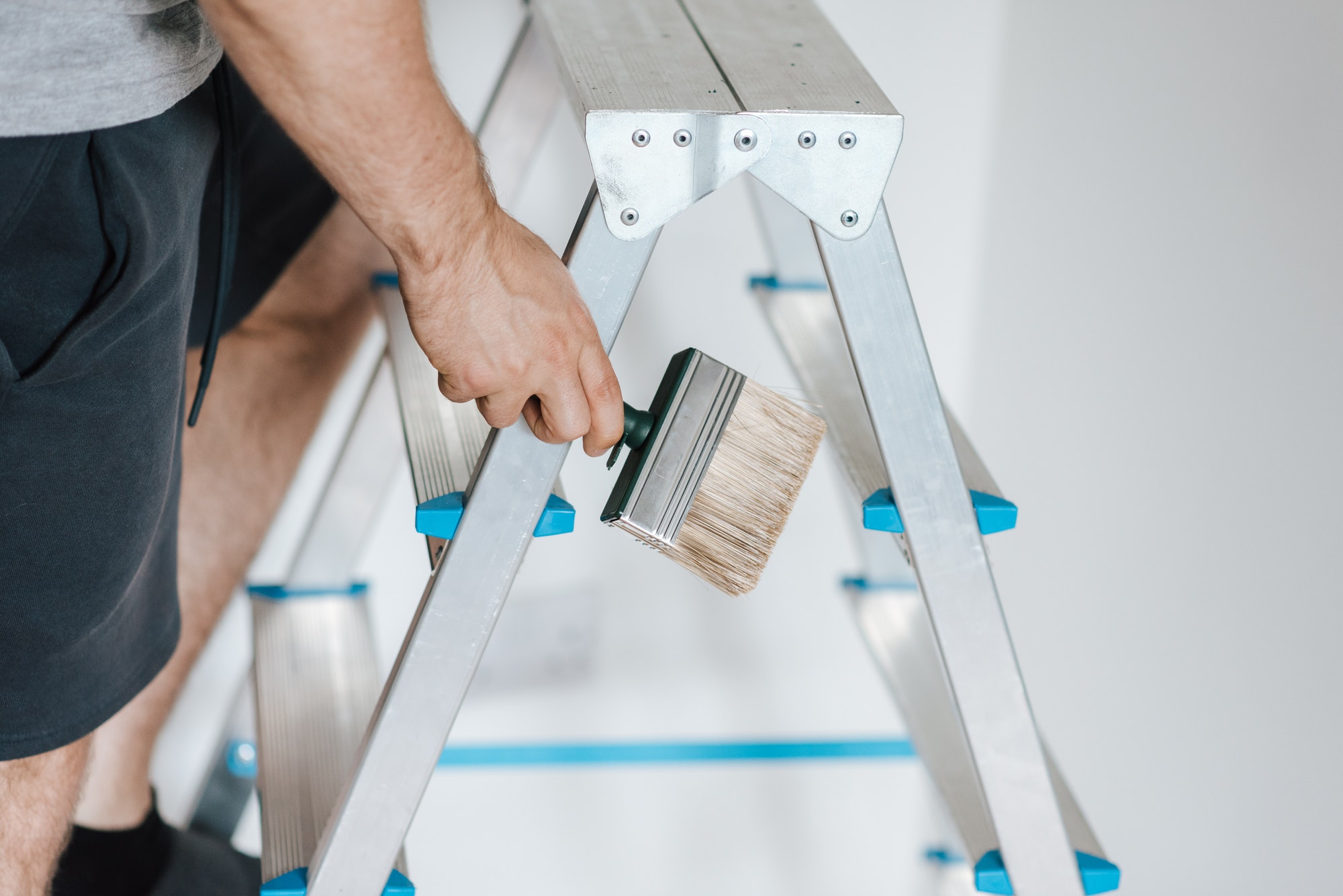 Inspect Your Work When Complete
Once you're done painting your house, make sure you thoroughly inspect it so you can rectify any mistakes or spots missed immediately before the paint totally dries up. During your inspection, things to look out for are the uniformity of the paint color and drips you may have missed. You should also double-check that all the paint is applied evenly.
Also, observe the edges of the walls and ensure they're covered, and that the lines are sharp. Brush marks should also not be visible to the naked eye.
Conclusion
By following these professional tips, you'll be able to make sure that your paint job will yield great results. This can also increase the curb appeal of your home, which would be advantageous if you plan to sell it in the future. It's also a wonderful way to personalize your home to your liking as you get to choose the paint colors yourself.