Lining the entrance hallway of The Cornerstone at Monroe Street Market in Washington, D.C., Tableaux Faux Iron grilles exhibit the versatility of reclaimed wood while paying homage to the capital city's urban landscape. To further elevate this modern residential space, manufacturer Tableaux® created a large ceiling grille for the central common area. Designed by Senior Design Director Jennifer Farris (RD Jones), the designer grilles feature patterns inspired by metal storm grates once seen on the 1880s streets of Washington D.C.
Cut from reclaimed wood substrate panels and painted in a custom finish, the designer grilles take on a life of their own, dazzling the eyes of Cornerstone residents.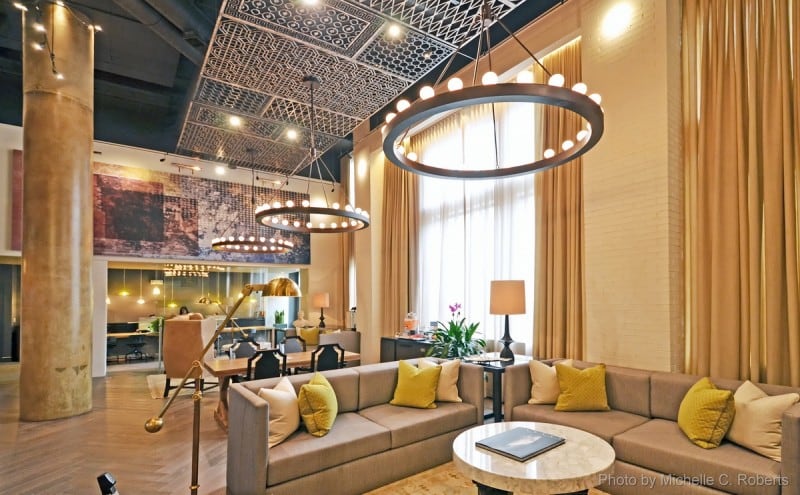 Tableaux designs and manufactures environmentally-friendly designer grilles in numerous applications, from window & ceiling treatments to space dividers.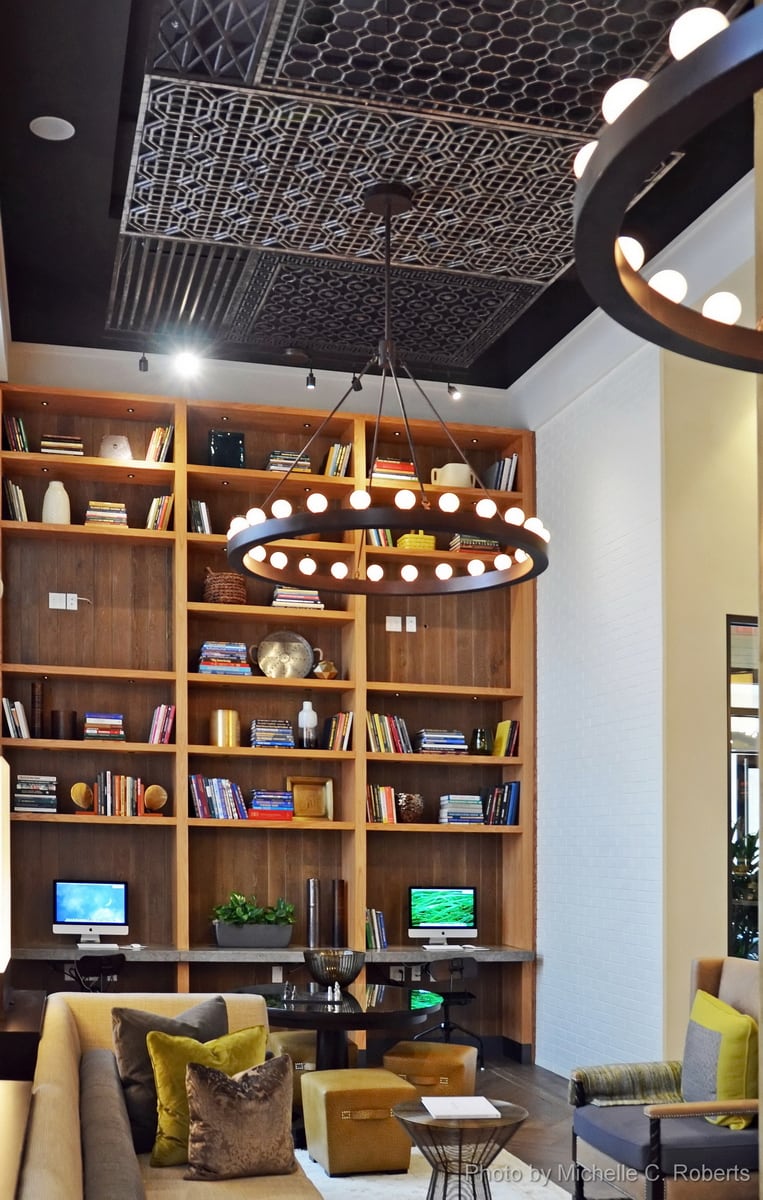 Photos by Michelle C. Roberts Photography, courtesy of Tableaux.com