This past April a massive 80-foot steel Kraken was purposefully sunk into the Caribbean Sea along with a refurbished WW2 ship. The former Navy fuel barge and its enormous passenger were placed underwater to jumpstart a brand new coral ecosystem, while also functioning as a learning center for aquatic researchers and local pupils from the surrounding British Virgin Islands. The project is known as the BVI Art Reef and aims to use sculptures such as the porous Kraken for a base to grow weathered coral.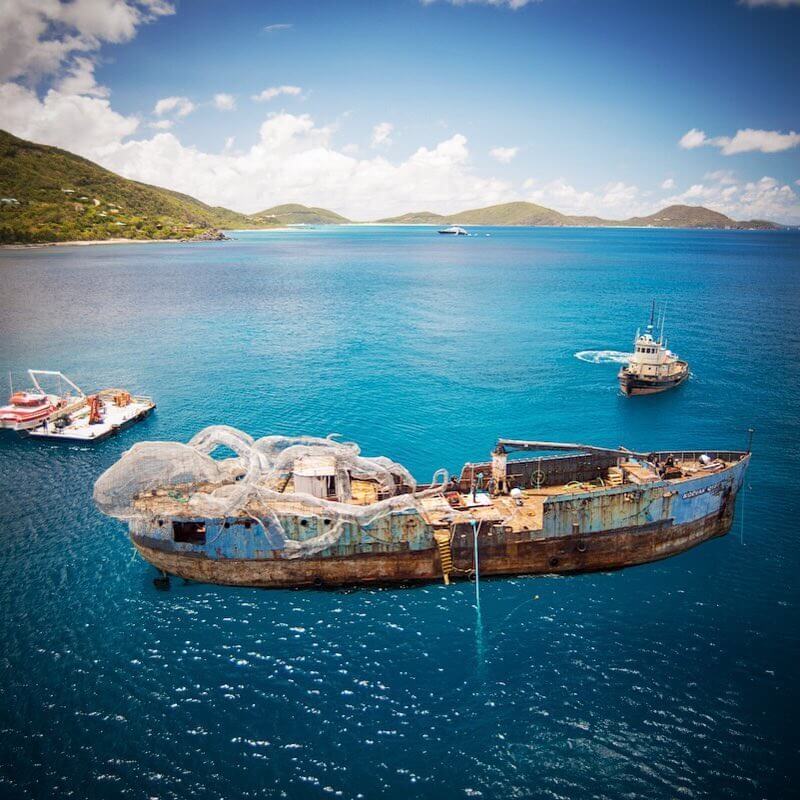 The Kodiak Queen, previously a Navy fuel barge named the YO-44 was discovered by British photographer Owen Buggy about two and a half years ago on the island of Tortola. Rather than allowing the old vessel get picked apart for scrap metal, Buggy approached former boss Sir Richard Branson about working on a restorative art installation. Along with nonprofit Unite B.V.I., artist team Secret Samurai Productions, social justice entrepreneurial team Maverick1000, and ocean education nonprofit Beneath the Waves, the project had been set as both an eco-friendly art installation, and a generous measure to rehabilitate indigenous marine species.
"It is envisioned that within just a short space of time the boat and art will attract a myriad of sea monsters," explained Clive Petrovic who consults about the environmental effect of the BVI Art Reef. "Everything from corals to sea sponges, turtles and snakes will live on, in, and around the mess. The ship will end up valuable for future study by scientists and local students alike."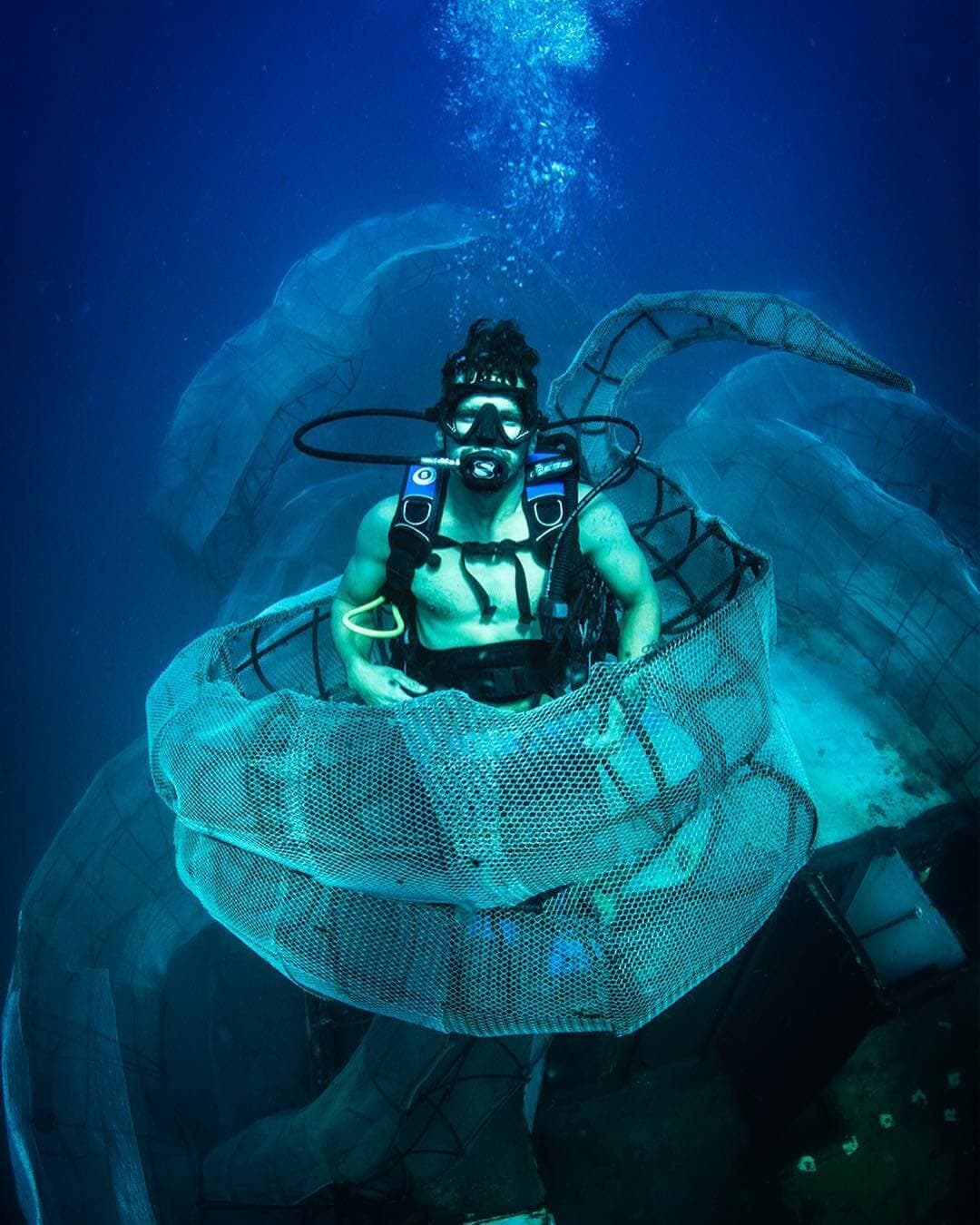 To sink the large boat, the job sought the help of the Commercial Dive Services who safely submerged the ship off the coast of this island Virgin Gorda. It had been the first time that the ship had been in the water for almost 17 years and was direct to its final resting place by a bevy of boats and helicopters.
Filmmaker Rob Sorrenti filmed both the building and sinking of the Kraken and its boat and will premiere a full-length documentary of this job within the next month. You can see a clip from the upcoming movie below. For information on viewing the BVI Art Reef, and also to learn more about its educational programs, visit the project's website and Facebook.