An old thought experiment asks if a tree falls in the woods and no one is around, does it make a sound? The same might be asked of some artists today. The struggle doesn't come from just the craft, but in ensuring others get to see it.
While the internet has opened doors for many creators, it has also created a competitive maze for others. Promoting yourself often requires knowing the right people or a fat checkbook for advertising. And when that isn't an option, you're left throwing darts against a wall in hopes that something else clicks.
This is why many talented artists have turned back the clock of sorts and taken their promotion offline. It provides new opportunities to showcase their talents in areas that have been overlooked by competitors. Below are a few examples of the out-of-the-box solutions being used today.
Park Bench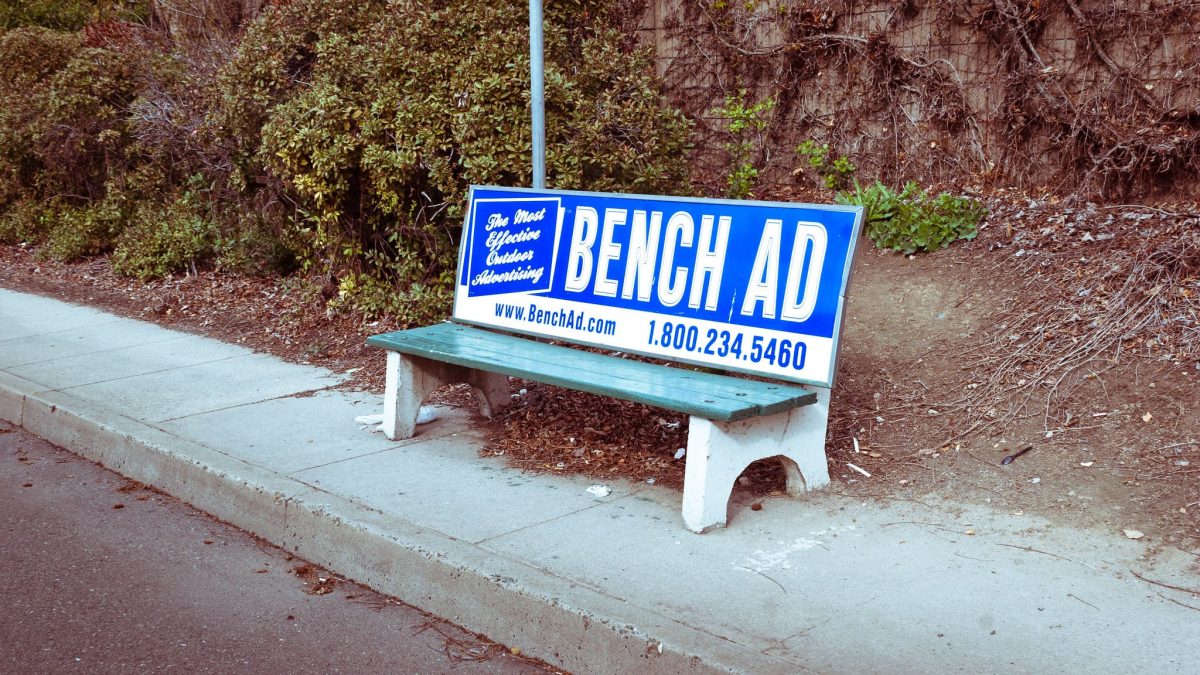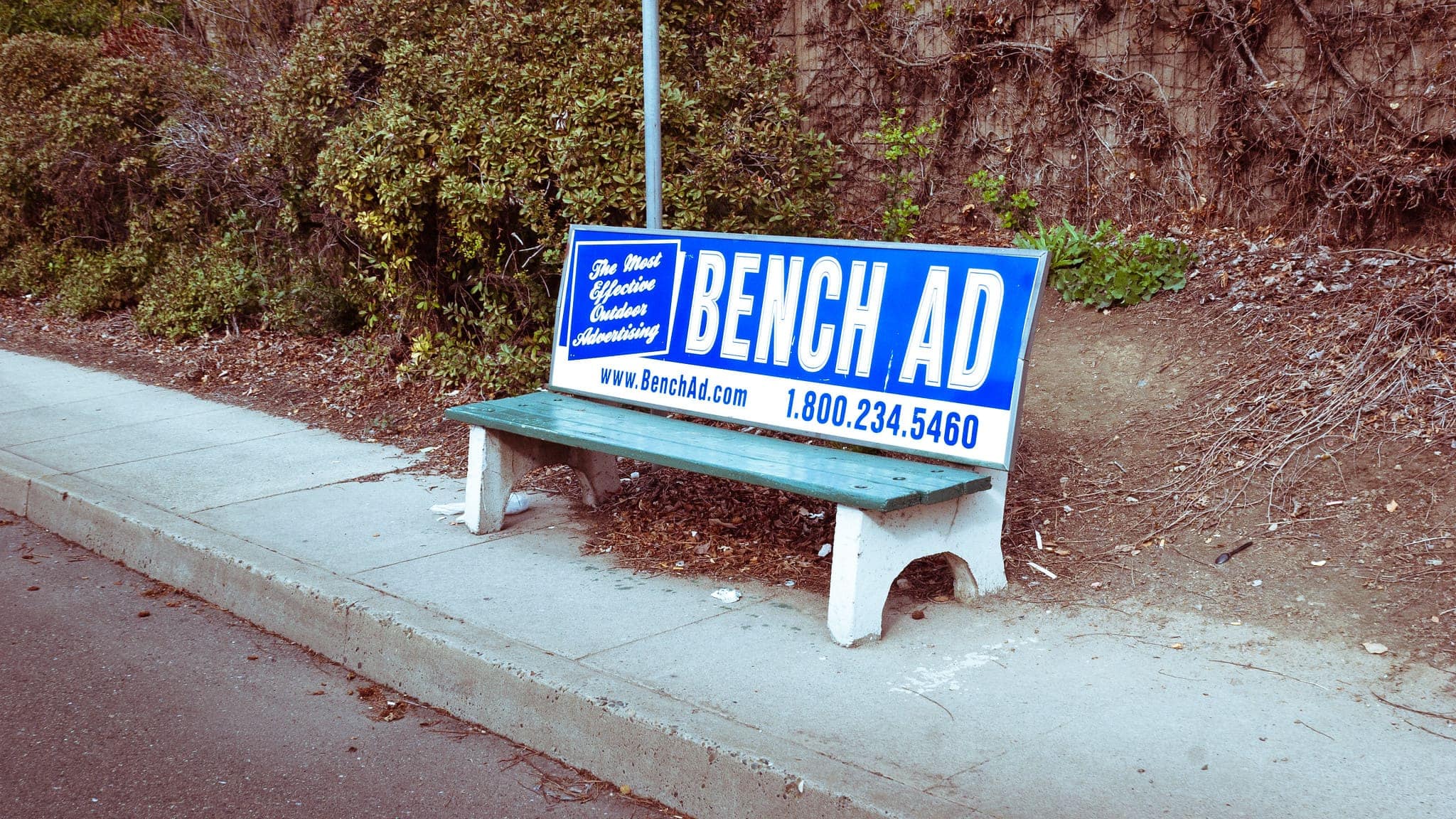 When you think of bench advertising, it usually involves a real estate agent with a big smile at your local bus stop. These ads do a great job of branding figures in the community for the next time you're ready to buy a home. But they're also a bit of an eyesore.
So why not showcase your artistic talent and take one over? Place one of your best design pieces or just some artwork you're proud of. Leave some contact information in the corner and you're good to go. Not only do you promote yourself, but you're adding some much-needed culture to the bus stop.
What's great about bus advertising is the cost. Depending on your location, you can find spots in your city for under $100/month.
Wear It
The rise of print-on-demand apparel stores has made it easy to create custom hats, t-shirts, hoodies, and more. Make some for yourself and wear them anytime you're around potential customers. If it's a formal event, you can even put your art on a tie.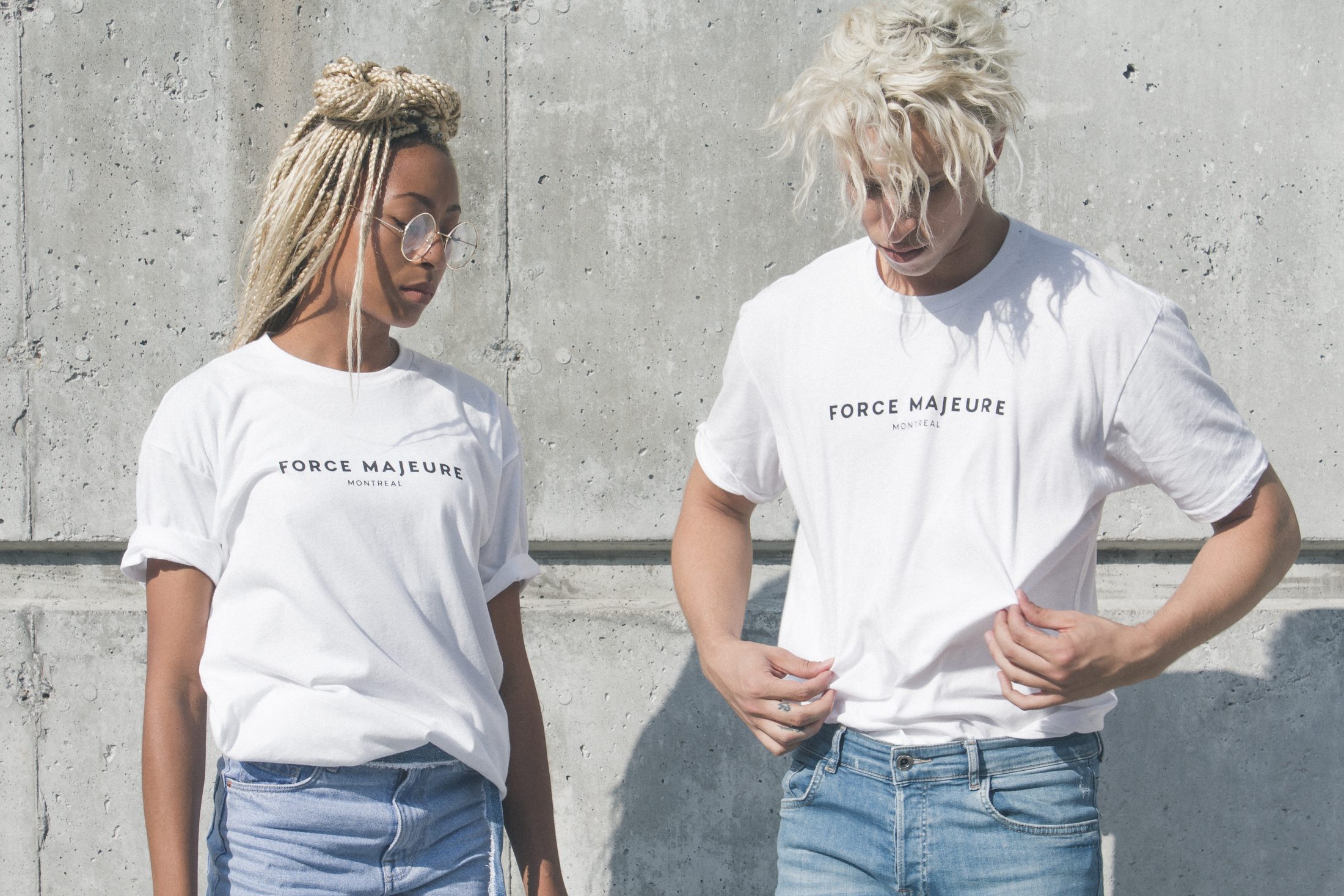 Promotional Products
We aren't talking about the cheap pen your bank gives you when you open an account. This is about producing a useful product that you can give away to potential and current clients that showcase your talent. Think about anything that you can put your artwork on. Stickers, Decals, air fresheners, even coffee mugs.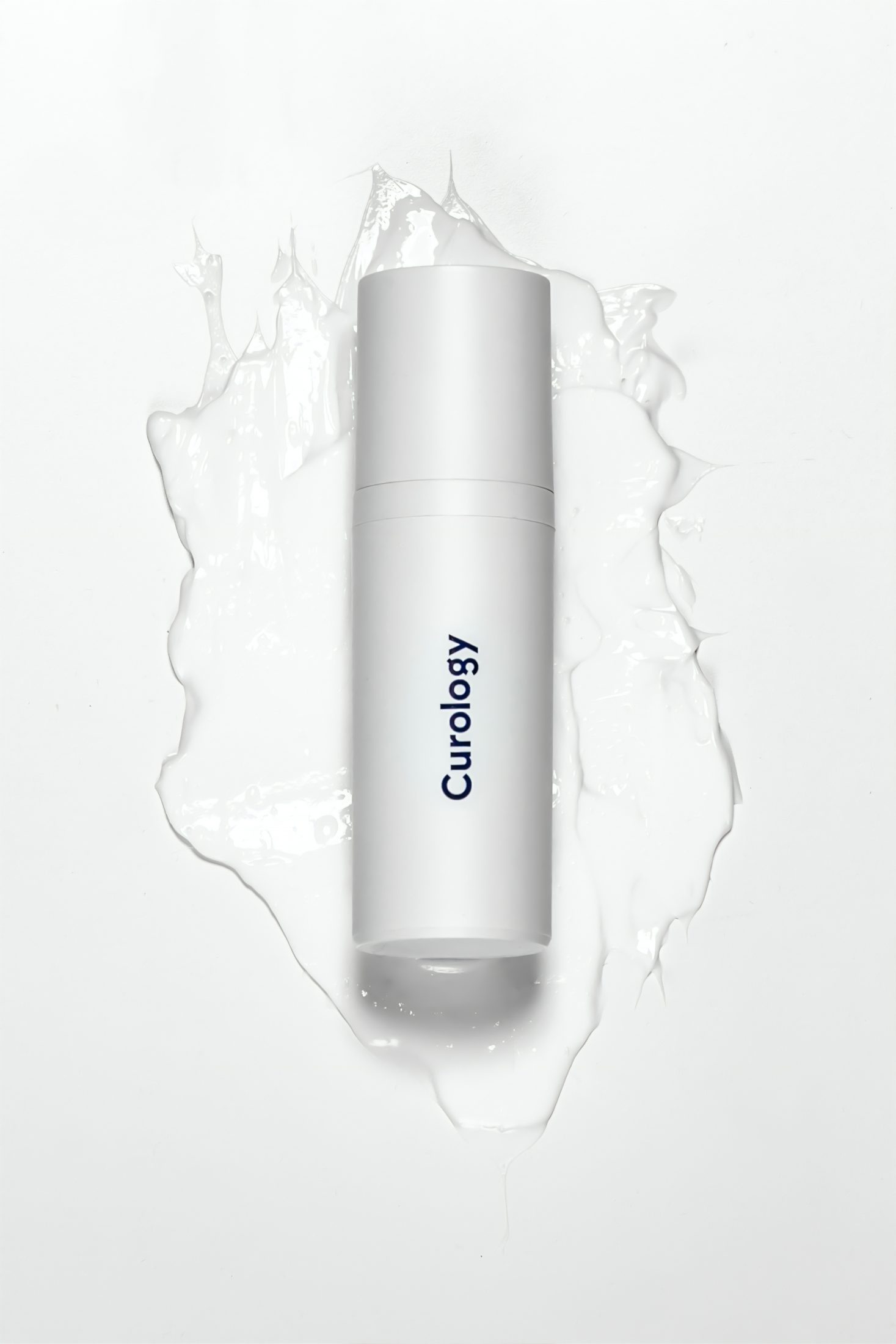 Jessica Marshall, President of CustomAirFresheners.net, has seen first hand the innovative ways her custom air fresheners have been used. "We have tattoo artists putting their favorite designs on our air fresheners and handing them out at conventions. They can't believe how many people mention them when they schedule an appointment".
The goal here is to get your best work in front of someone new. Lure them in with the swag and wow them with the design.
Cut a Deal
Bartering is the oldest form of commerce for a reason. If you're light on cash, sometimes your time is all you have to offer in return. So put it to good use.
An example might be hitting up local businesses and seeing if they need some free design work. Maybe a new logo, business card, or signage. In return for the work, they'll let you tape a flyer to the window and leave out your business cards to their customers.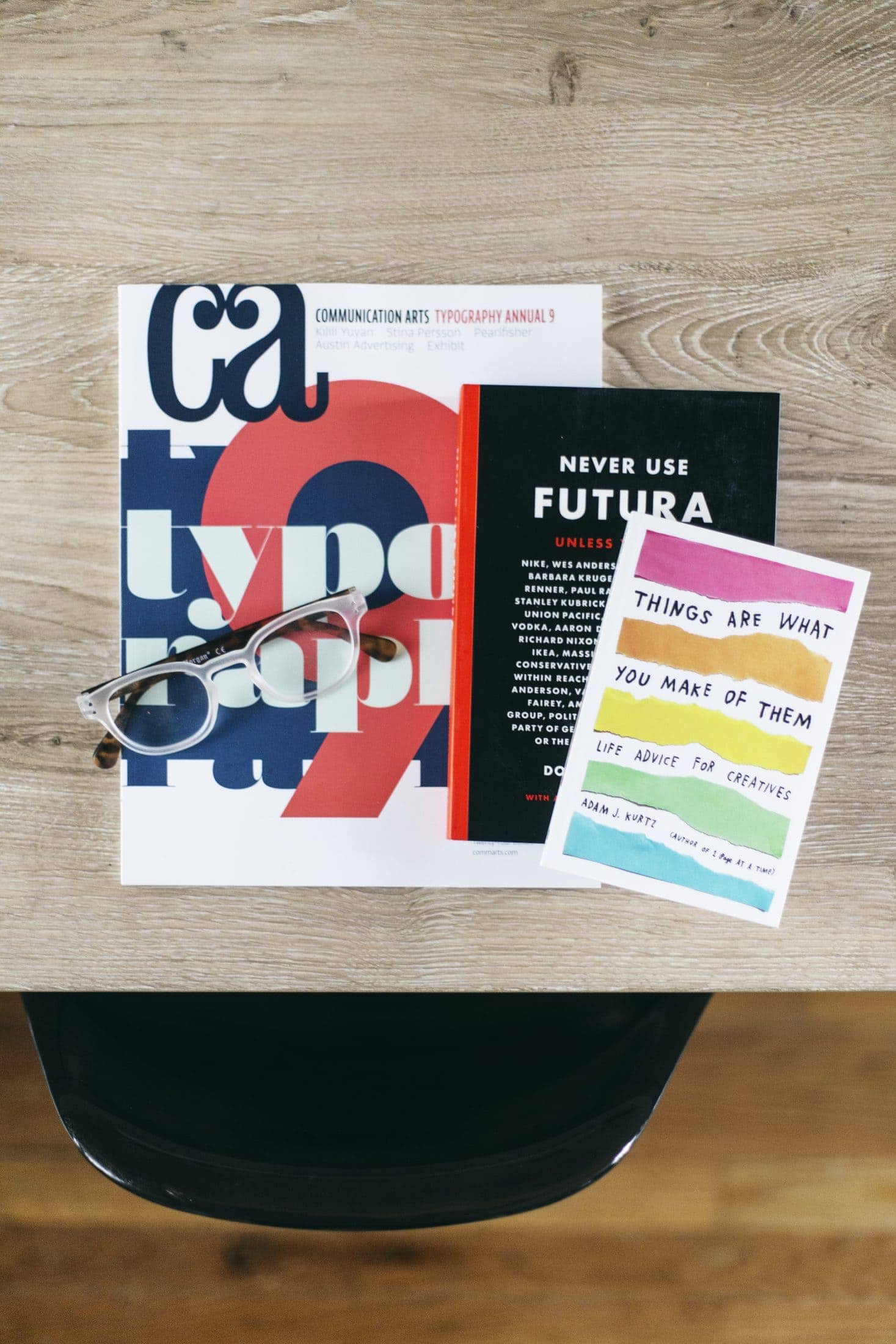 The key here is finding the right business to partner with. If you're looking to reach businesses, perhaps teaming up with the restaurant next door to the office building is a good bet. A steady stream of business folks coming across your advertisements on their lunch break.
Hold an Exhibit
This one is going to take a bit more work (and potentially money) to pull off than the others. But the benefits here are huge. It's a group of people there to look at your work in person. And if you can be a social butterfly for an evening, you might be able to load up on potential new customers.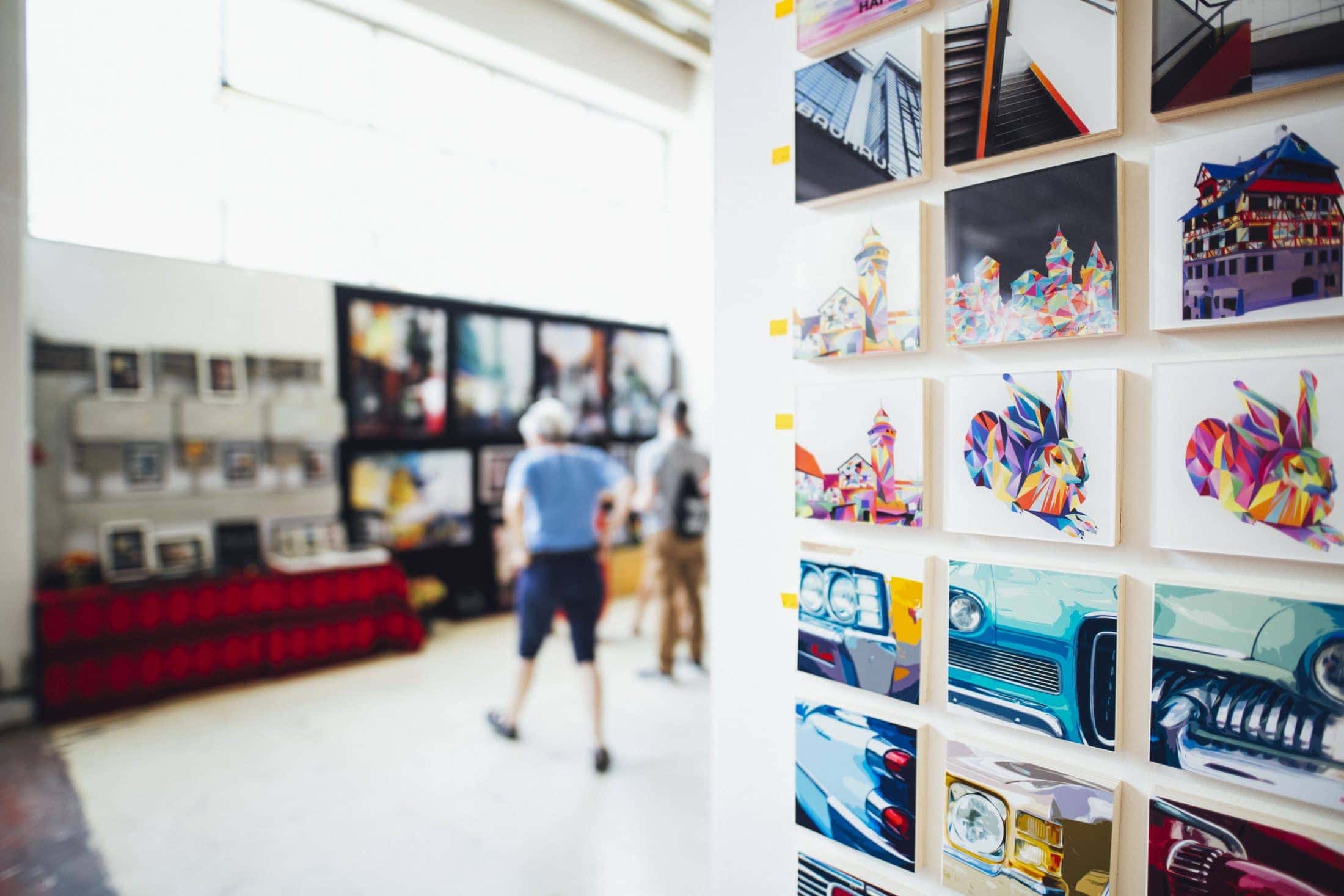 There are ways to do this on the cheap too. Renting out an empty store for an evening or teaming up with a local bar on a slow weekday when they need the traffic. You'll need some good friends to spread the word and maybe something to entice the rest of the community (good booze and food seem to work).
Now before you throw this idea completely out the window, read through Vice's guide to hosting an art show. It's not as daunting as you think.
Hit Up Events and Trade Shows
The word "networking" is something an MBA graduate would say and make you gag. But sometimes you have to bite your lip and make contacts in person. It makes almost every list of offline marketing strategies.
Attending the right trade show can put you in a room full of people who need your service. Pass out your business card, add some contacts to your phone, and join up with some folks for drinks afterward.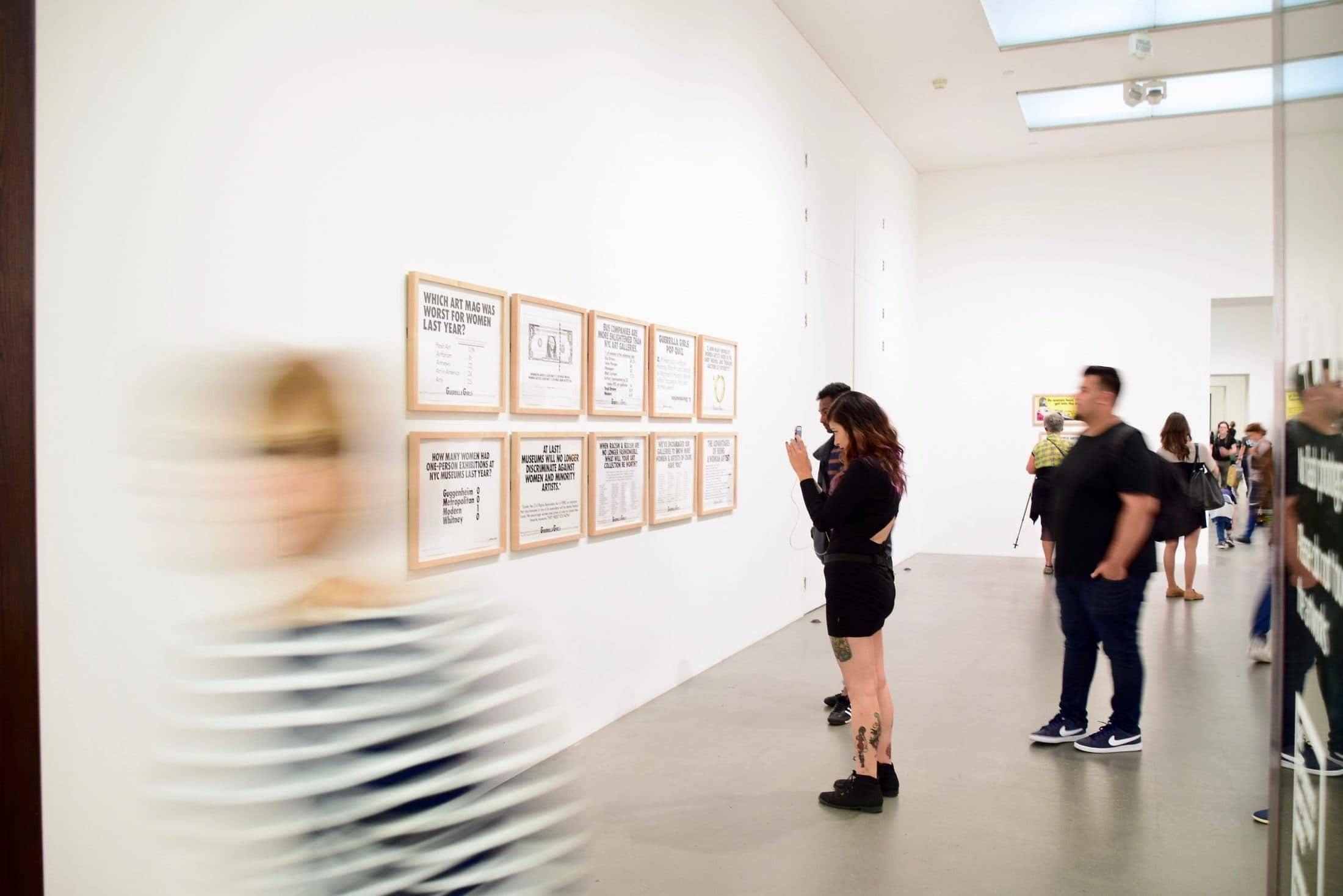 And if you're dealing locally, there is nothing wrong with attending a luncheon from your Chamber of Commerce. The audience there trends older and less internet literate. That's a good thing for you. It's your chance to become the go-to artist in the room for their needs.
In Closing
Marketing sucks, especially when you're in a field where the focus should be on your creative side. So if you're struggling to stand out from the crowd online, it's time to think outside the box. Move your marketing offline for a while and see if you can drum up some business that might otherwise be ignored.