In a world of dull lamps, there's one that stands out from the rest. The Khonsu Clock Lamp is many things – although 'boring' certainly isn't one of them. Designed to serve as a tabletop lamp, decorative clock, and occasional wireless charger for your phone, the Khonsu Lamp comes with a design aesthetic that's minimalist in form but maximalist in expression. Crafted from metal, it boasts a round silhouette with an almost nautical-inspired theme that comes to life when the lamp is switched on. The lamp provides a halo around the skeletal clock, creating light and shadow effects that make reading time quite stunning in the dark! The Khonsu may also be used as an exquisite accent item on your mantel or tabletop at night.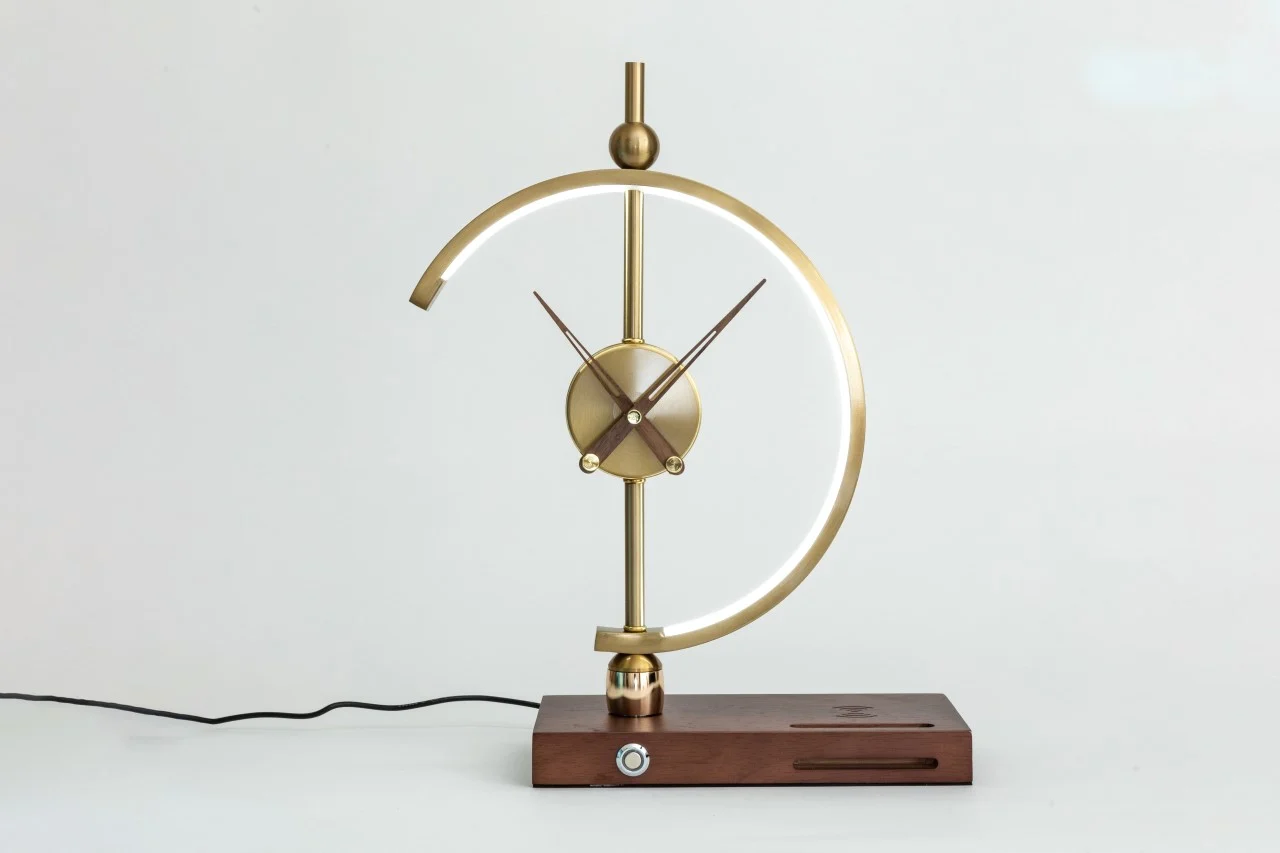 To visually break down the lamp's general design… The wooden base, metal clock, and LED lamp inserted within the clock's circular perimeter can be simply divided into three parts. The eclectic Khonsu gets a more practical function as a serving piece when adding the wireless charging base. The side of the wooden stand features a dedicated surface for wireless charging, which is a rather neat addition that transforms the unusual character into an even more valuable tableware item.
The Khonsu Clock Lamp has slots in the wooden platform to dock your smartphone (though it won't charge while doing so), as well as a silver switch on the front of the wooden base that allows you to switch between three different brightness levels.
Designer: Articture