Jakub Rozalski also known as Mr. Werewolf is a Polish concept artist and illustrator who paints the world in his paintings as a futuristic 1920s Eastern Europe. Rozalski's works compare the soft nostalgia of 19th and 20th century inspired scenery under attack against giant mecha robots. While warring nations combat mechanical monsters in epic battles.
"I like to mix historical facts and situations with my motives, ideas and visions," he says, "I attach great importance to the details, the equipment, the costumes, because it allows you to embed painting within a specified period."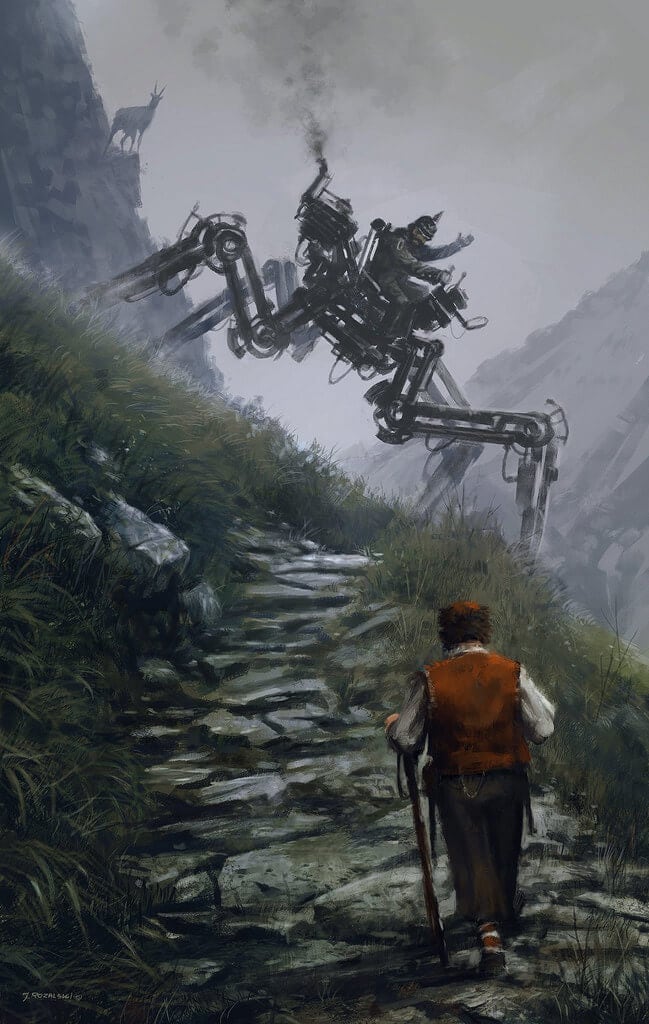 Many of his latest paintings, featured in his upcoming self-published art book "World of Scythe", depict dramatic scenes from various real wars; One-piece relates to the Battle of Grunwald during the Middle Ages, and the Polish–Soviet War in 1920.