The human anatomy is one of the most difficult subjects to draw. Drawing subtle features like hands and feet can be even more challenging. However, Seoul-based artist Wanjin GIM has found a way to capture the beauty in these small details by using traditional drawing mediums such as colored pencils and ink.
The hands and feet are a vital part of what makes us human. GIM illustrates the beauty in this detail by isolating them from his subject's entire body so that we can appreciate their intricacies as well as observe how warm they appear against saturated colors. He achieves these details using colored pencils, acrylic paint, and ink on toned paper for an artistic look to draw you into each illustration with every stroke of color or line drawn.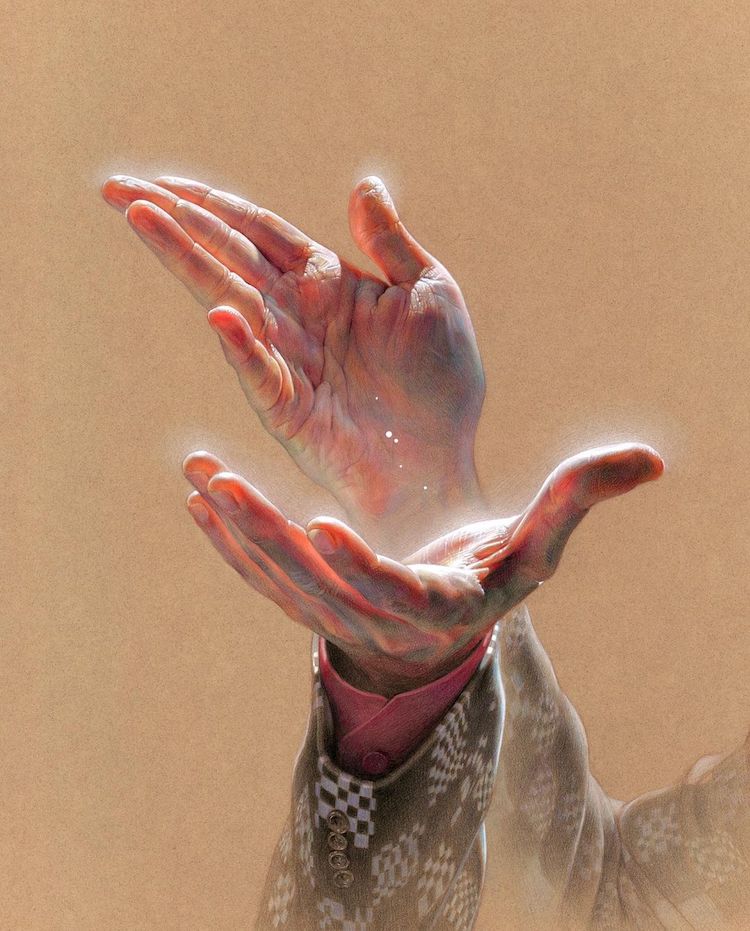 GIM starts by drawing a line sketch on toned paper with colored pencils and ink. He then fleshes out the hands, feet, and other smaller details before finishing it off in paint to give you that realistic feel of being there when he paints. Gim creates each illustration using a mix of colors such as acrylic paint, different types of pencils, inks which gives them an artistic look like no others have seen before- but yet still simple enough for anyone who likes this kind of style to create their own.
If you're interested in purchasing prints or original artwork, visit Wanjin GIM's website. You can also follow them on Instagram so you always know what new art is coming soon!