There are some absolutely extraordinary cities around the world, all with something unique to offer. If you enjoy the party lifestyle, while still getting to experience a slice of history, then Berlin is definitely the city for you. If you prefer a more laid back atmosphere, then one of the Italian islands might provide just what you are looking for. However, the category for the most aesthetic places around the world is a very specific niche and one which can be difficult to narrow down if you are limited on time and money. Therefore, if you want to discover some of the most beautiful places around the world, here is a short list of four experiences that should be high on your list of priorities.
Santorini
Santorini is an island quite like no other. The two-tone architecture perfectly mimics the beautiful blue hues of the sky and sea, making it at one with the landscape. It is a place of romance, offering some beautiful foods, delicious wines, and an atmosphere which will reel you in so that you never want to leave. Santorini is actually built atop an extinct volcano, and can only be reached by cable car, or by trekking up the hundreds of steps along the cliffside; its quirks like these which give the old town that little hint of mystery and magic. If you're looking at Villas in Greece, then this little town should definitely not be overlooked.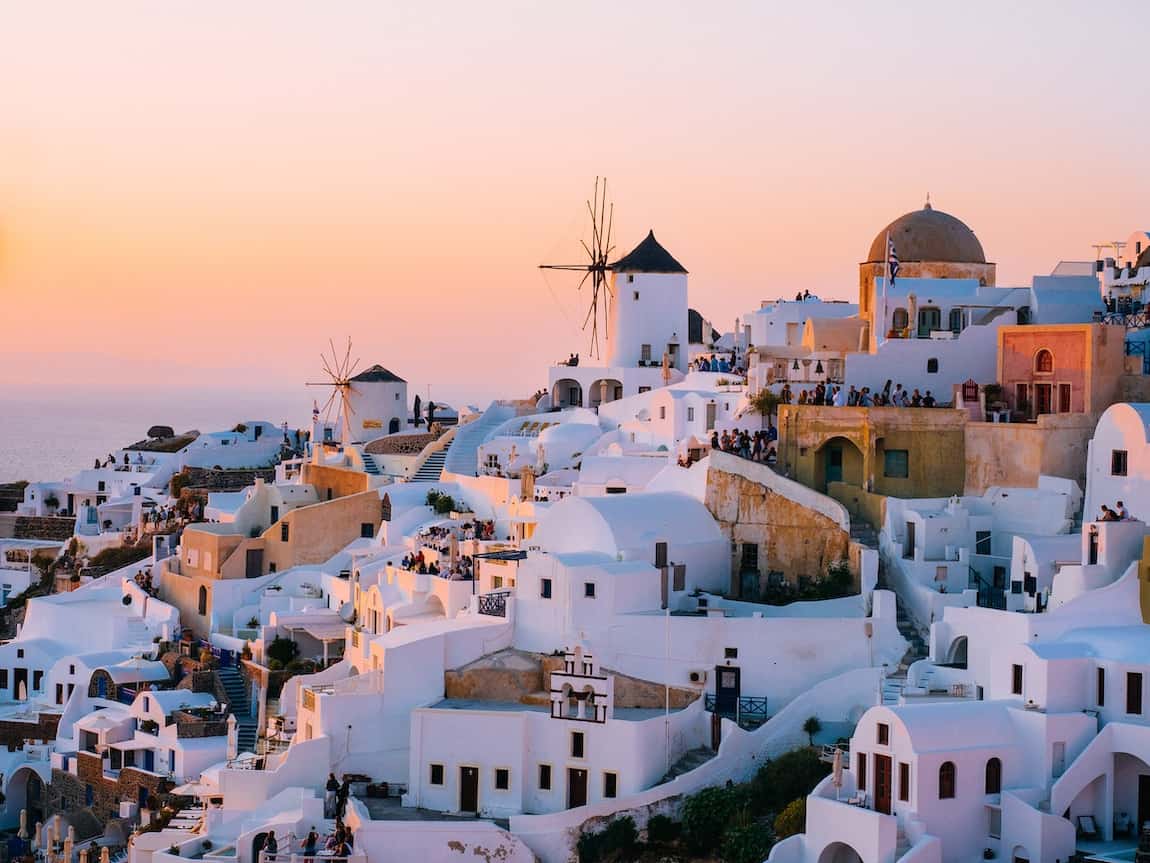 The Rainbow Mountains
Have you ever seen a mountain painted with all of the colors of the rainbow? Well, you might be surprised to learn that such a place does actually exist! The Zhangye Danxia Geopark in China boasts some wonderful bizarrely painted hills, which have been formed naturally over millions of years by rocks piling up on top of one another over time, creating an iconic layering effect of different mineral deposits. It is a truly spectacular sight that is not to be missed!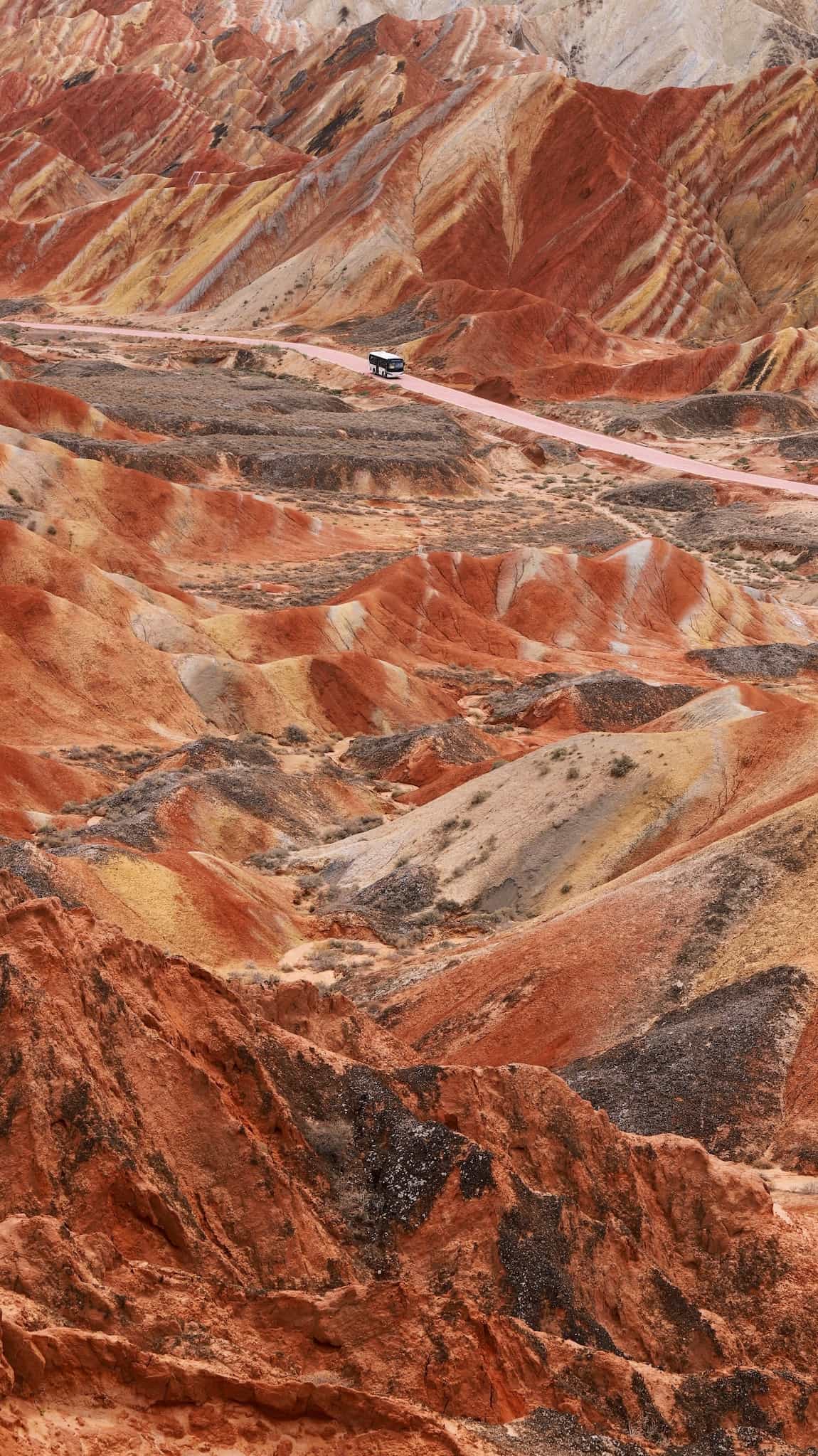 Machu Picchu
If you are someone who appreciates the beauty in history, then Machu Picchu has got to be high on your travel list. This extraordinary world heritage site is probably one of the most famous places in Peru, South America, and for a good reason. The ruins tell the story of an ancient city which would have once comprised of some gorgeous architecture. Not only that, but the site is surrounded by some of the most beautiful greenery you will ever see: it is definitely one of a kind experience!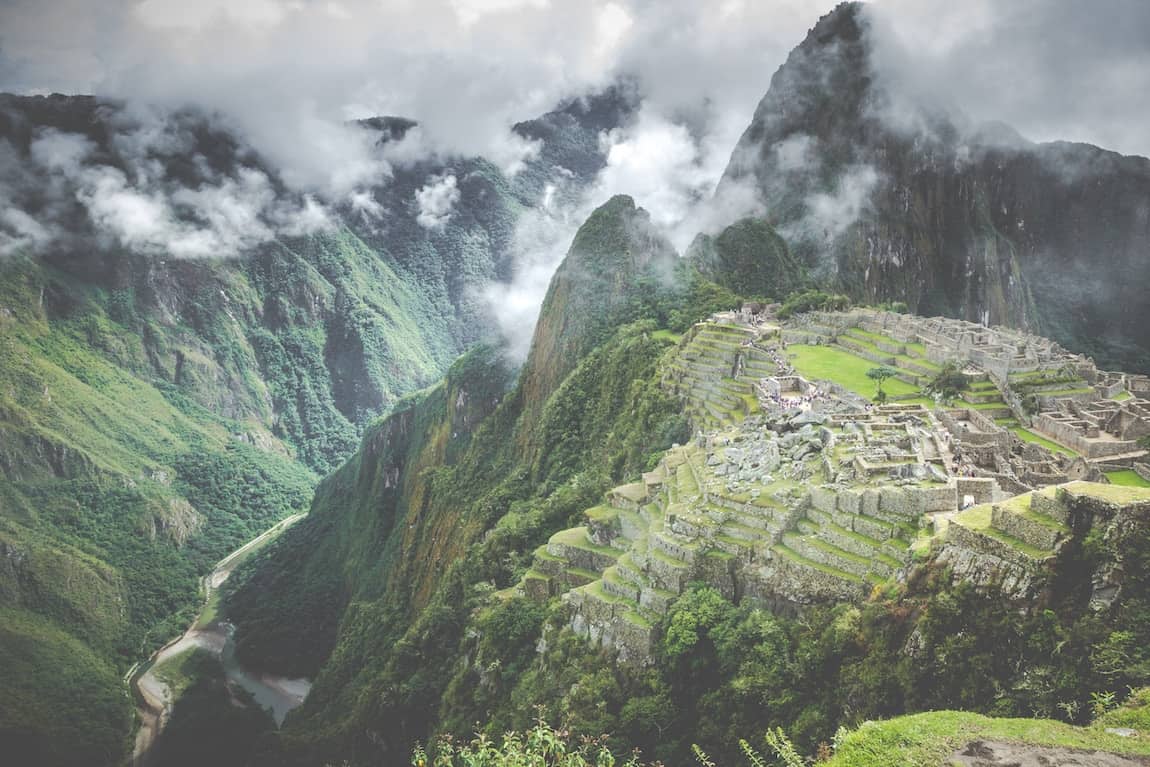 The Blue Lagoon
If there is an experience like no other, it has got to be the warm waters of the Blue Lagoon in Iceland. These pools are natural wonders, visited by thousands of people across the world every year, and for good reason. These natural baths are volcanic in nature, making them a natural marvel as well as a simple tourist attraction. If you would enjoy a bit of luxury to accompany your hunt for the aesthetic wonders of the world, then Iceland has got to be the top of your list of places to visit.