Carpets are more than just a comfortable floor covering to walk on. Whether you use them to improve your home interior, to provide a smooth feel underfoot or to limit the noise in the room, they serve as one of the best home accessories. Different styles of carpet give you the opportunity to bring an original, colorful accent in a sleek and only designed space.
Here are a few ideas of modern rug designs, the creators of which played with the strangest shapes and materials.
An unbelievably gentle and elegant floral pattern which involves two different dimensions – the clean white mid-section, and the wood flooring below it. This unusual concept is certainly an instant favorite.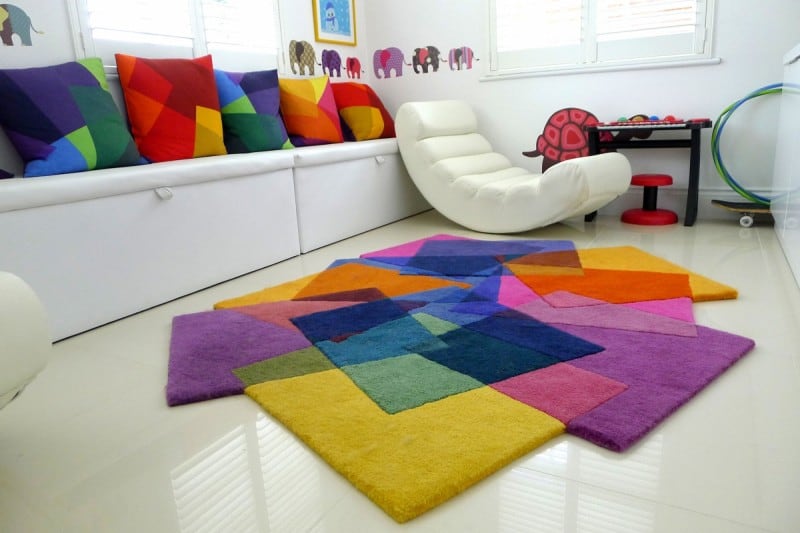 The overlapping bright colors create a playful collage of 25 transparent shades mixed. This rug contains within itself all rainbow colors and can also be presented as wall hangings. 
The variable pile heights and hand carving give a sculptural quality to this irregularly shaped carpet.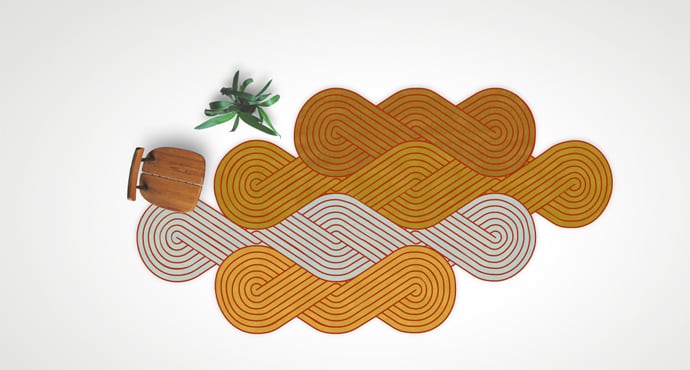 The designer of this carpet reveals the spirit of painting and craftsmanship, continuing the traditions of the family business over the years. The rug changes its shape and graphics by the preferred size, making the piece easy to adapt in any space and decor.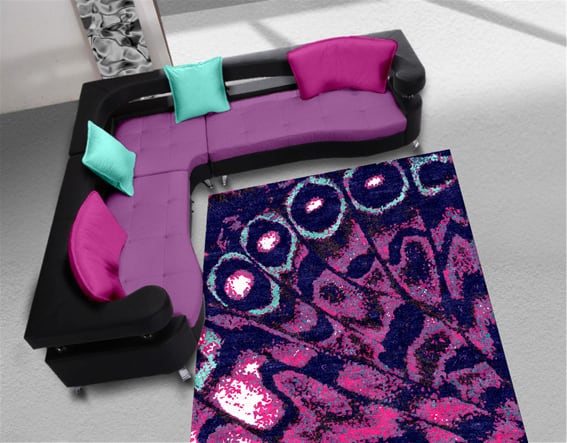 This overwhelming area rug makes us think of the beautiful coloration of peacocks and butterflies. Nature-inspired, this carpet successfully captures all the details and complexity of these animals looks. Whether placed in your living room, dining room or bedroom, it will undoubtedly create an impressive focal point in the interior space.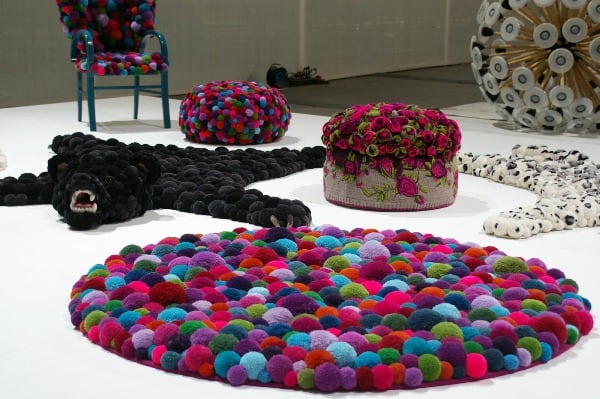 Pompons look welcoming, optimistic and very cozy in any area you place them. They give a playful favor to the interior and can be easily made of yarn. Because of their decorative qualities, pompoms are also used to cover chairs, hangings, and poufs, making them much more exciting.