Dutch landscape photographer Albert Dros took to the skies of Iceland to catch some incredible aerial pictures. The result is an exhibition 'Paintings in the Sky' is a rich mixture of abstract landscape photography which shows off the bewitching color and light from the Icelandic environment.
With the support of Haraldur Diego, Dros managed to devote a substantial quantity of time in the atmosphere. The pace was a significant change for Dros, who is accustomed to carrying his time when composing a"regular" picture photograph. With this exhibition, he let his instincts take charge, put down his tripod, and allowed the attractiveness of the environment to guide his choices.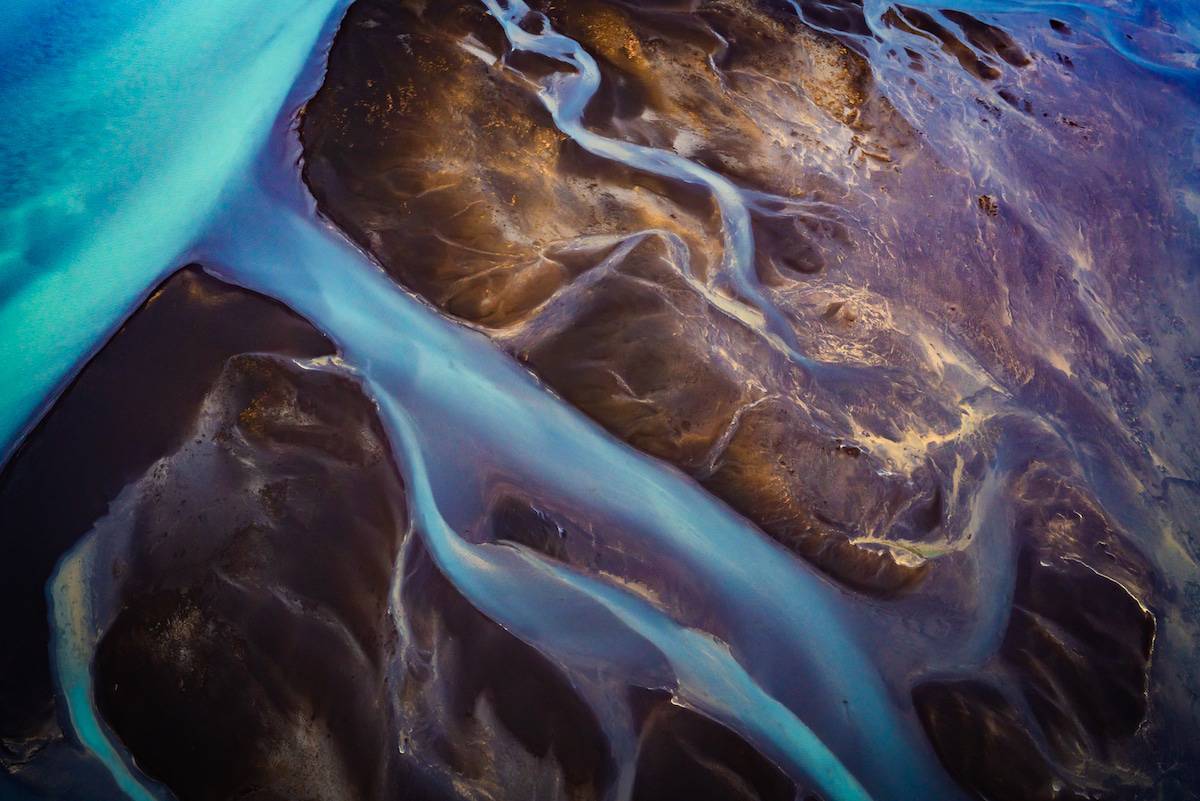 It had been Iceland's volcanic landscape that prompted Dros' visit, and it certainly didn't disappoint. Glacial rivers and streams form colorful ribbons which appear like ink wash paintings, while sun-soaked valleys radiate warmth. By playing with the different textures which the environment offers, Dros introduces a vast array of vision into this particular artistic series.
Even though Dros makes aerial landscape photography appear straightforward, there is a lot of time and thought which goes into the job, both during and after the shoot. How does he work to ensure his aerial photos stand out in the crowd? "Color schemes greatly vary if you fly across the landscapes of Iceland," Dros informs My Modern Met. "The secret is to filter out the good components and capture them. The key things are color and makeup. You truly must have an eye for this, as aerial photography is remarkably difficult. I also attempt to produce the color schemes match during post-production. By changing colors and colors a tiny bit, they are more pleasing to the eye. As we are speaking about abstract graphics anyway, I don't have any problems by changing the colors. They're, after all, a work of art."
via mymodernmet